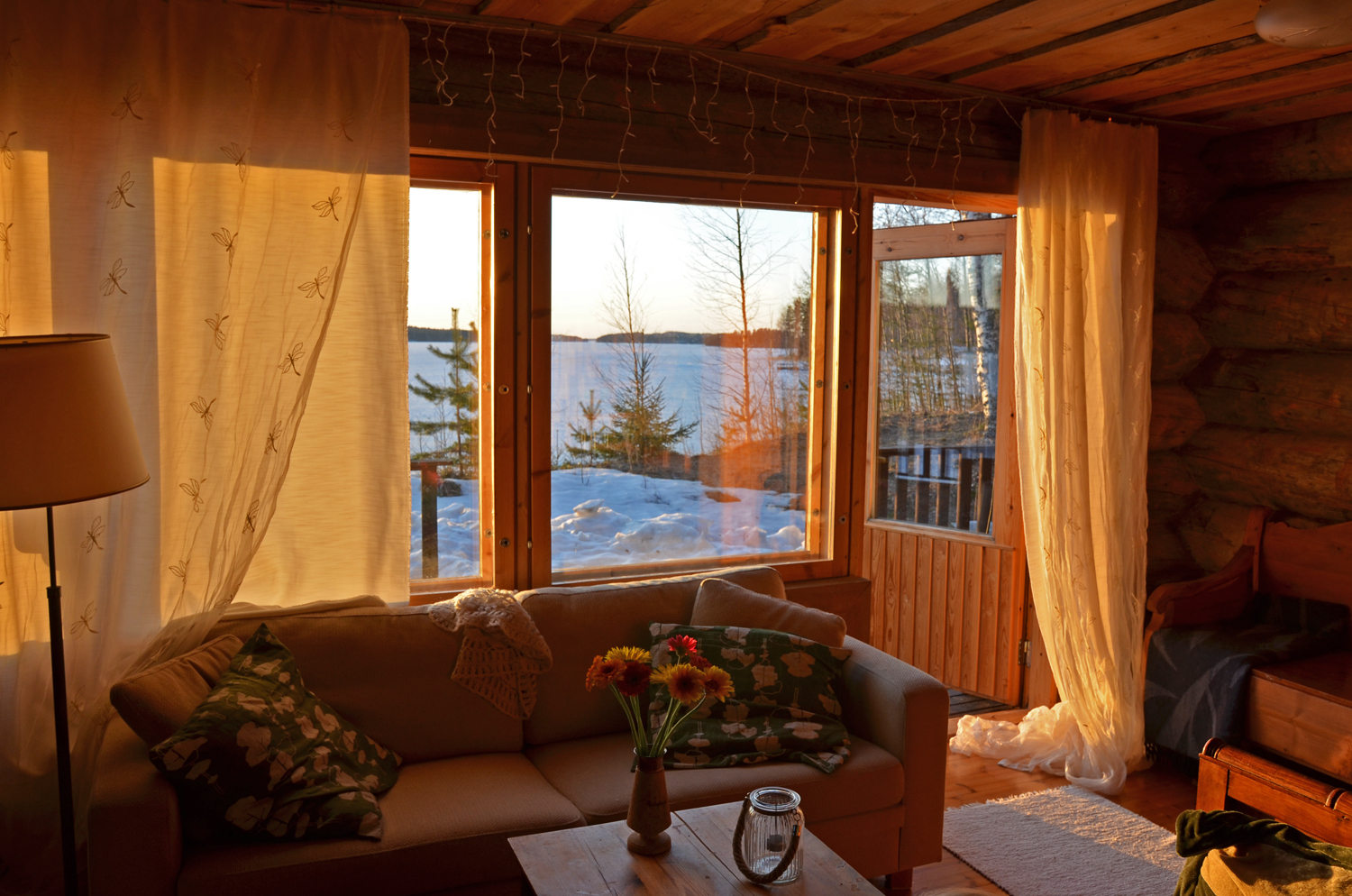 In spring I come alive again. Like many Finns. The energy and mood boost, which the sun gives after dark and cold winter, feel head to toe. In just a couple of months the white winter wonderland little by little first gets more brown colors, and soon after it, beautiful greenness fills all gardens and forests. Every year it feels like a miracle of life.
Many rays of light included also SaimaaLife spring 2018. Peace and silent moments too, but also many heavy ones and days full of too much speed and haste.
Take my hand – let's walk through together my life in Saimaa last April and May.
Right before Easter, our 34-year friend died after long long cancer fight. It made me to seize the moment even more. Read more about my thoughts last year from my story Easter Moments.
Building the boat garden in 2016 is one my all time favorite -and most meaningful- projects here at this home. See and read the story about it: One Thing at a Time, in Your Own Rhythm and Breaks Between.
It feels so painful to read this story of mine It Takes a Lot to Know a Human from the year 2015.
"There were phases when we strongly felt that we just can't understand each other. Phases we almost got stuck in. But we didn´t. There was a strong will in both of us to make our relationship work.

With the help of others, with the help of endless conversations and arguments together and by working separately for ourselves we finally found the way out. Together."
How I wish that at some point in the future I could say the same thing about me and my husband. And how strongly I felt in spring 2018, that it's not gonna happen this time. We both were just too exhausted and the burden of our common history too heavy.
Here's the story I wrote before our family moved closer to nature: A Dream about Simply Good Life.
You might be interested in my winter story 2018 called Hell (and Heaven) of Busy Parenting Years where I wrote more about the tiredness and dealing with it.
The result of the meeting was that I and my husband made this work to them: 360° virtual tour of Art Manor Johanna Oras.
In 2018 Paavo Halonen had one of his art exhibition in the Forest Museum Lusto in Punkaharju. In this blog story "Remember Two Words; Lusto and Nila" you see some photos of the exhibition. In the story, I also introduce Lusto museum and Hotelli Punkaharju's other restaurant called Nila.
Someone might remember that I collaborated many years with Finnish company Globe Hope which makes fashion our of recycled materials. In the past, Inka actually worked there and that was the place where we got to know each other. Click to see some photos of us two from my story: Arrange Special Events to Your Year.
If you are interested in, here you find all SaimaaLife Globe Hope posts.
Hanna's startup is called Peace Invadors. It is a new multi-disciplinary peace organization, that aims to harness the power of technology, media, and art to be used in conflict transformation and develop new kinds of peace-building tools. Pretty cool, or what? I respect her organization's work so much!
Here 's the result of our work: A Story from a Summer Lakeside Promenade in Lappeenranta.
Here's the result of this 360° / VR project made about Punkaharju Nature Reserve: Nature Wonder of the World Called Punkaharju.
If you want to hear my voice, click and listen (and watch) our 6 Minute Nature Relaxation video at the end of this blog post.
Green care and animal therapy is one of the topics I'd like to get to write and show you more in the future. Recently I've personally found the power of it as a way to take care of my mental health. Here's the story I wrote last year about the topic: Green Care (and Delicious Food) from Tiisanmäki.
See more about Tynkkylän Lomaniemi country life and farm idyll in this story of mine: The Beauty of Silent Hospitality.
Punkalive makes amazing wooden products. See them in Punkalive brochure.
Read and see more about our first meeting in Punkaharju in December 2016: These are Our People.
In 2017 I visited Tokyo. Here's a story I wrote about that: Harmony Prevails if People of Similar Nature Meet.
Technical problems that I and my husband had had during our journey with 360° / VR technology had almost driven us grazy. Every time they felt so frustrating! Till the end of May 2018, luckily I was able to find peace with them. Of course, also in this LIVE360° broadcast, it was annoying that the Internet connection was lost and that's why you can only see part of this video too that I sent from Linnansaari national park. However, rather than focusing on that, I concentrated on noticing how much development there had happened in our video content. For me personally, it was a warm ray of light to notice during spring 2018 and in all 360LIVE broadcasts, I sent then, that how much I had developed in front of the camera. My goal was to be able to be as natural as possible to my viewers -and I noticed that all the time I was getting closer to that goal. It felt so good!
I wished that in the past we would have had better skills to live according to this quote:
"Life is simple, stop making it complicated."
(Sigh)
Here you find all SaimaaLife Boat Life stories.
Here's also one video from the time before 360° / VR technology. This evening in summer 2015 was so beautiful on the island, salmon tasted delicious on top of the rye bread and we had a good time together as a family. How grateful I am and how wonderful it feels to have these kind memories – even though they include now also an element of pain and sorrow.