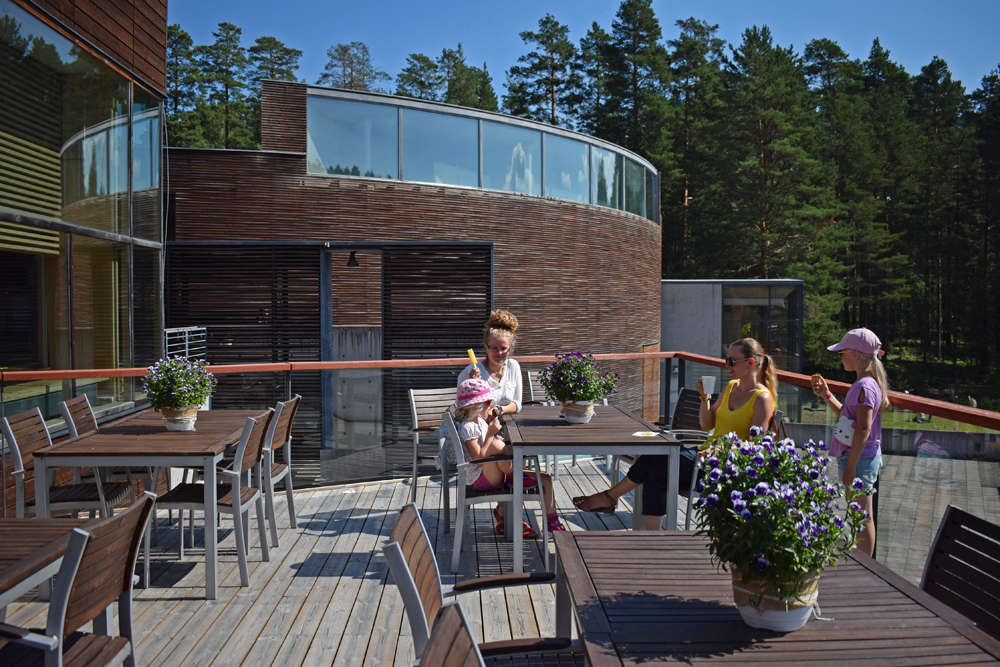 Wood inspires, wood recharges, wood simply looks and makes you feel good. That's why it is my all-time-favorite material. Wood is also something that combines two places here in Punkaharju, the Finnish Forest Museum LUSTO and Museum Restaurant Nila.
Nila was opened this spring. Soon after that, I found myself doing writing work there – thanks to the atmosphere that all natural material and elements created at this family-friendly cafe-restaurant.
(We have lots of forests and lakes in Punkaharju but less than 4000 inhabitants. You can only guess HOW BIG deal it is when a new high-quality restaurant is opened to a small place like this?!?)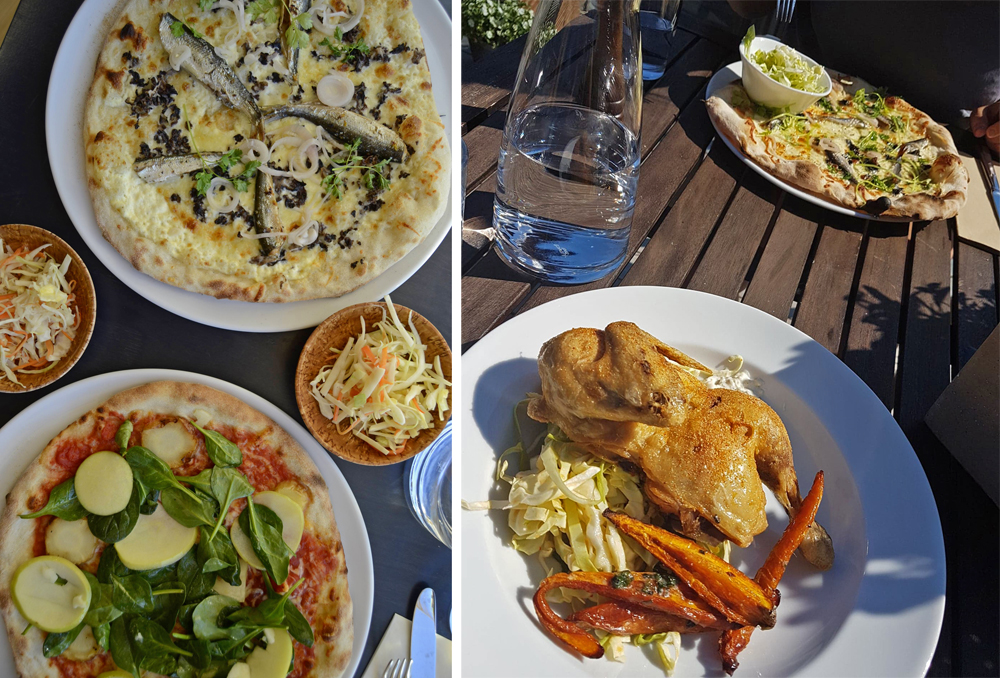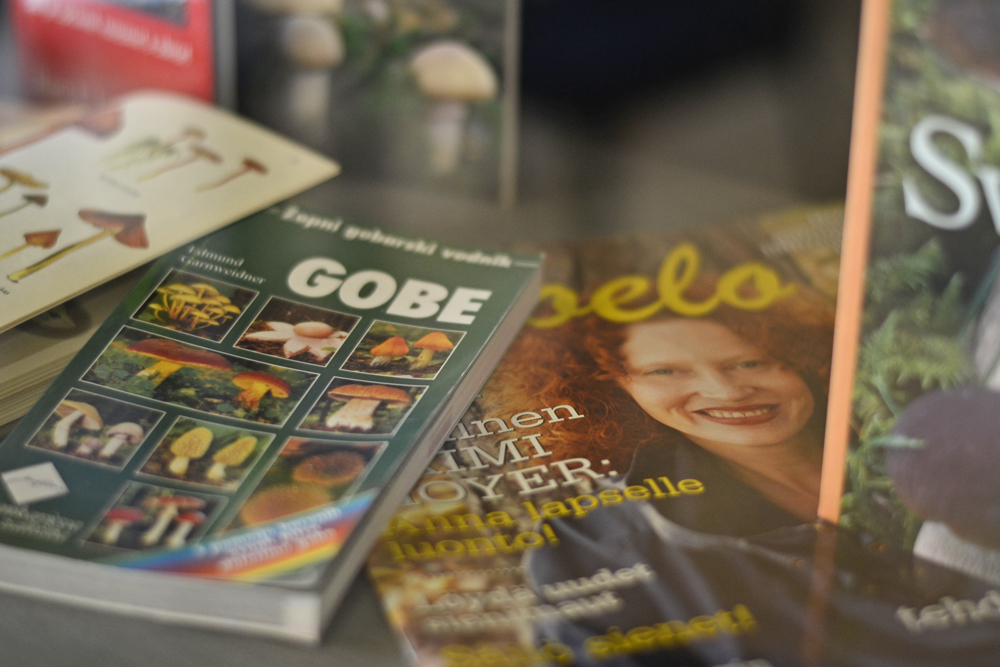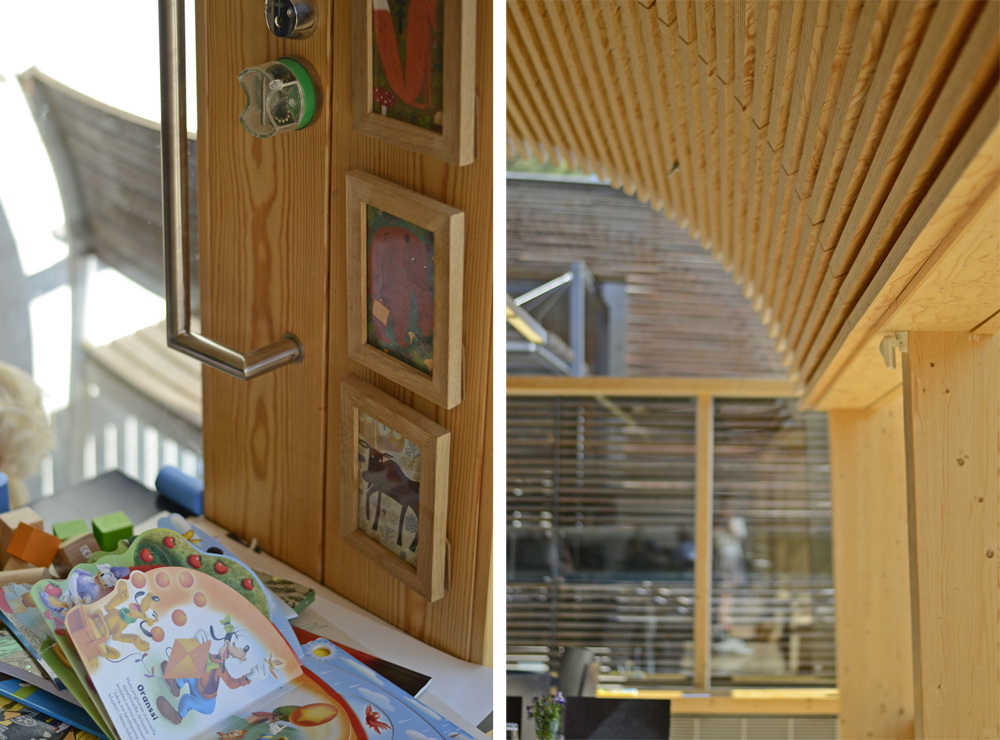 Museoravintola Nila is Hotelli Punkaharju's other restaurant, located about 1 km from the hotel. Just like hotel's restaurant, also Nila's bistro and pizza menu have got its inspiration from Saimaa lake nature. I recommend to taste vendace pizza!
I LOVE Nila's wooden architecture and big windows with nature view. They calm you down so gently and unnoticed. I also love that Punkaharju's pride, world-class museum LUSTO, is just a few steps away from the restaurant. From LUSTO shop I've bought so many gifts for my friends!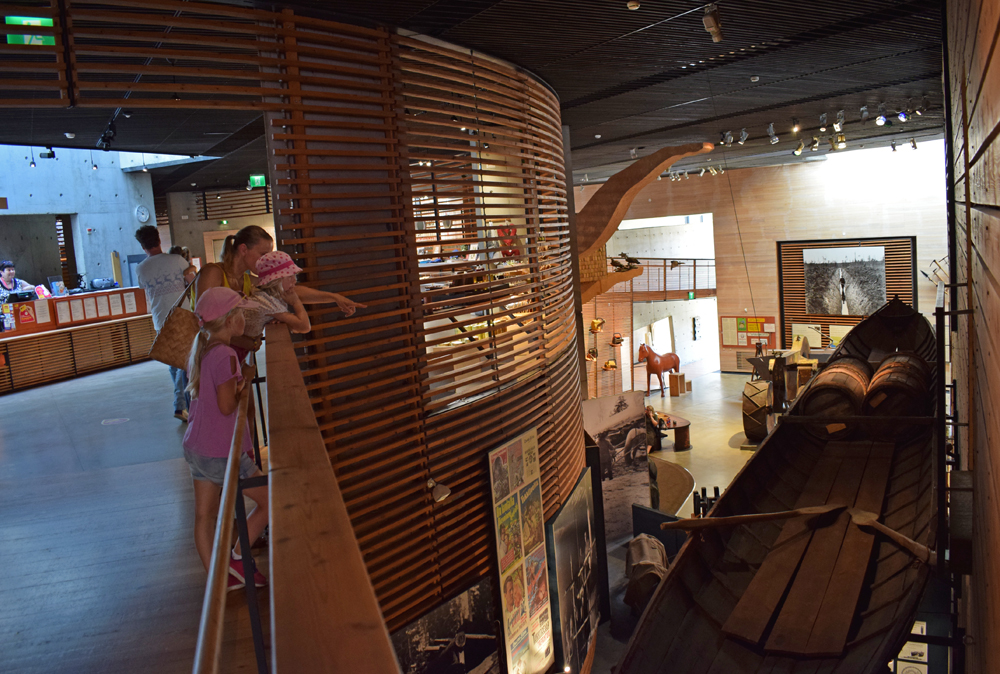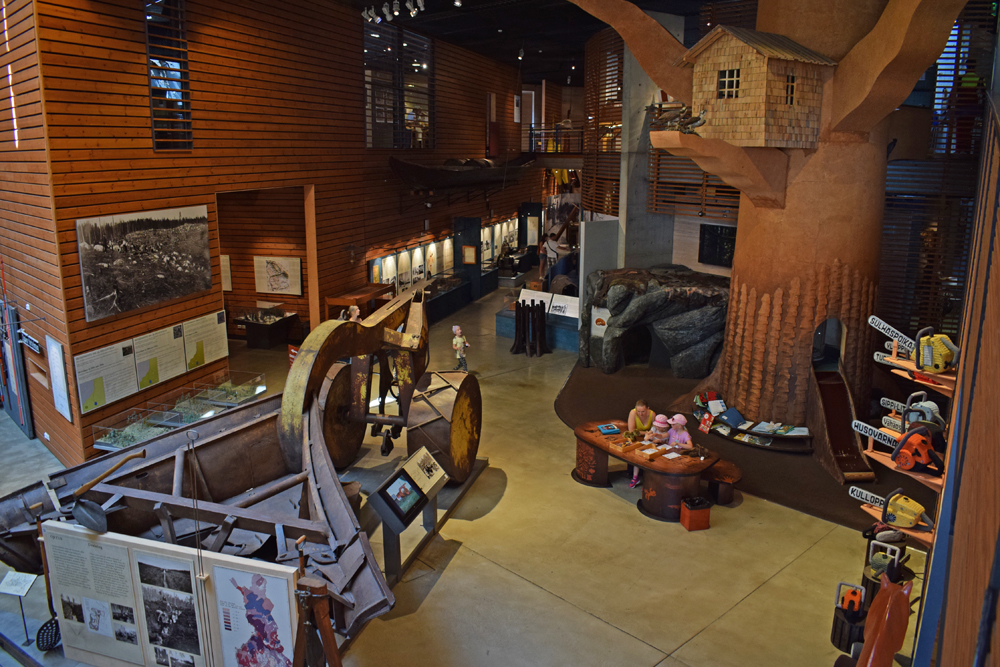 LUSTO is a national museum and science center focusing on Finnish forest culture and illustrating the interaction between man and the forest from the past to the future.
In LUSTO you can see, listen, touch and feel different aspects of Finnish nature and learn about the forests in the life of Finns. The museum cannot get more versatile than this!
Besides the permanent exhibition, every year Lusto has also unique exhibitions. This year my favorite one is Paavo Halonen's exhibition. Paavo is a Finnish contemporary artist and freelance print designer who has worked for example for Marimekko. He is from Enonkoski. The way he uses natural and old materials speaks to me deeply and I highly recommend to visit his exhibition at LUSTO. It's open until the 6th of January 2019.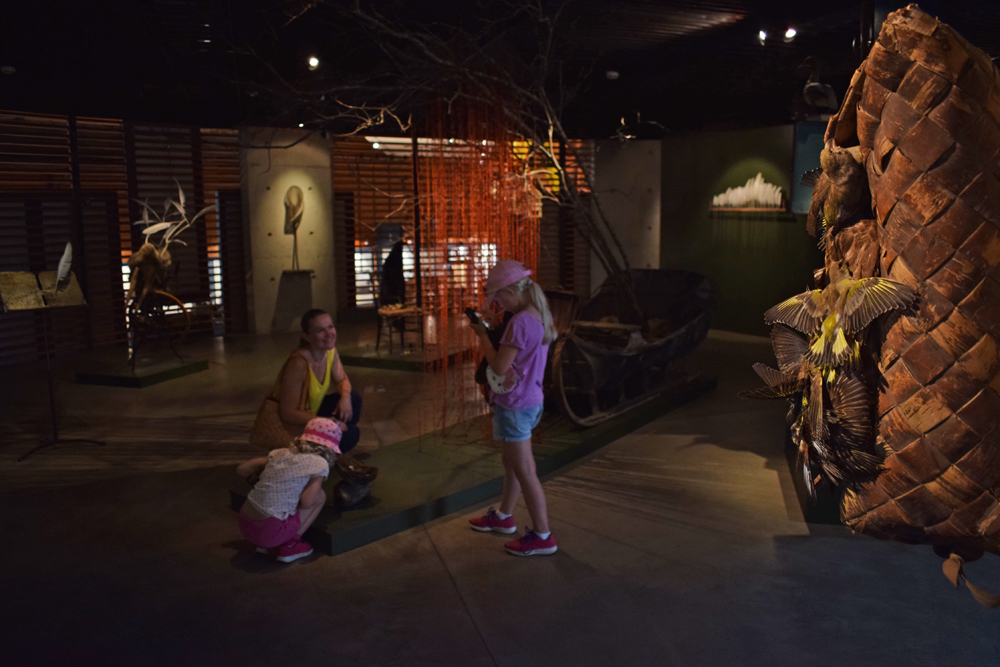 I recommend LUSTO for all Saimaa visitors that I meet, and I also take my children there every year. Like Nila, also at LUSTO both adults and children are taken into account. As a parent, I am so happy about that – in the same way as I'm happy that at LUSTO retired people can see pieces about the time when they were young.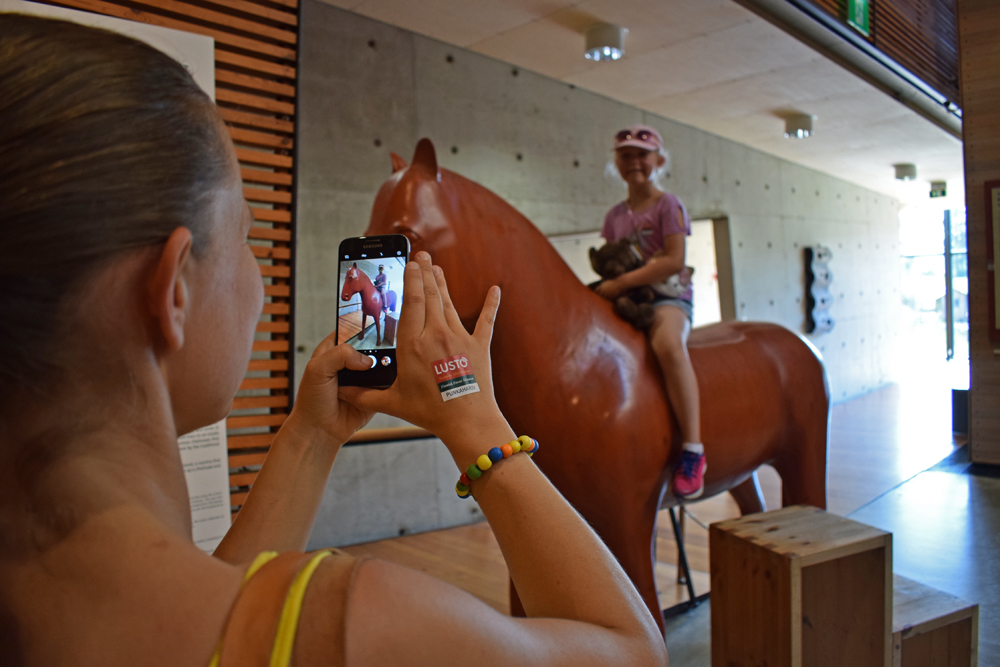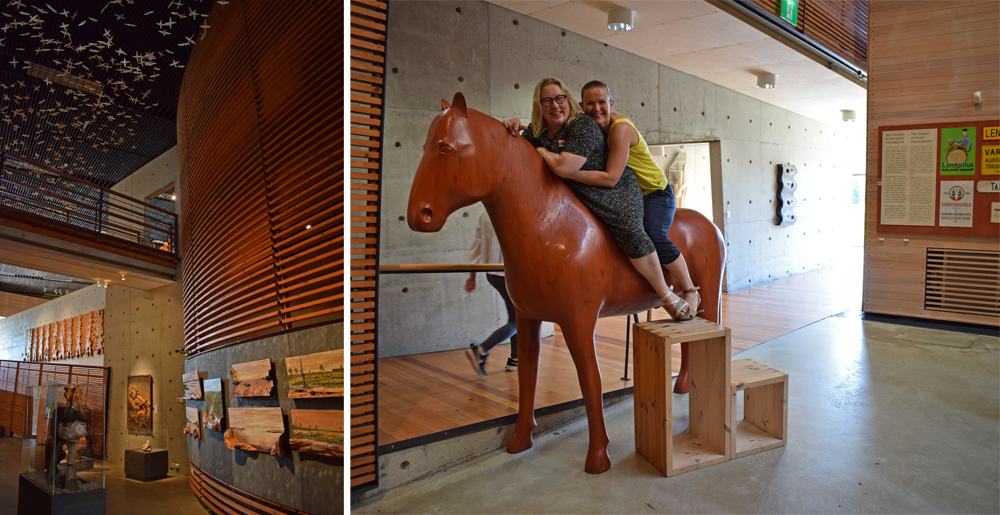 This time the highlight of LUSTO visit was new teddy bears that my children were able to buy with the money they had earned themselves by making housework at home. For me, the best surprise was to meet my colleague, Satu who works as a waitress in Hotelli Punkaharju, at LUSTO.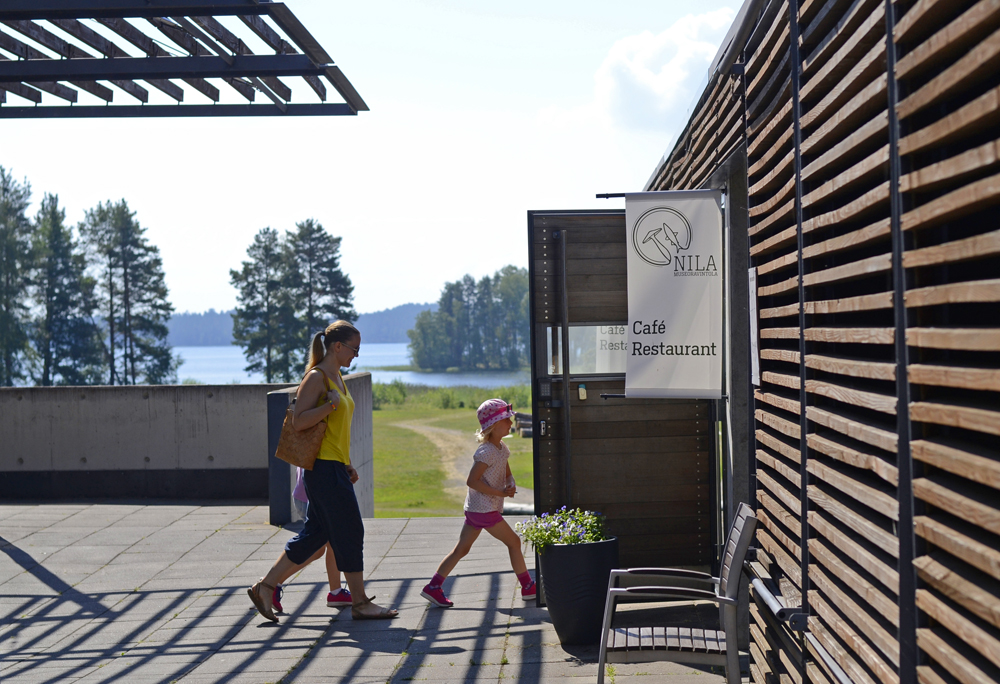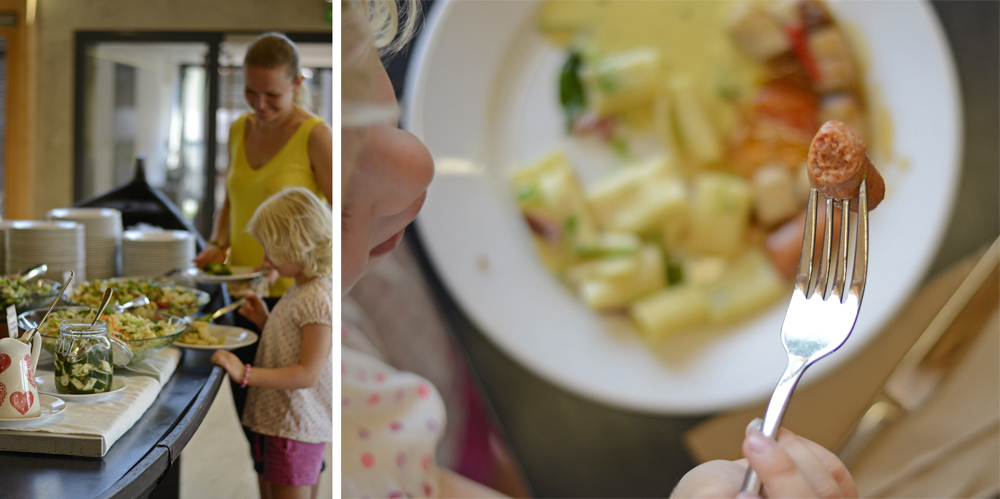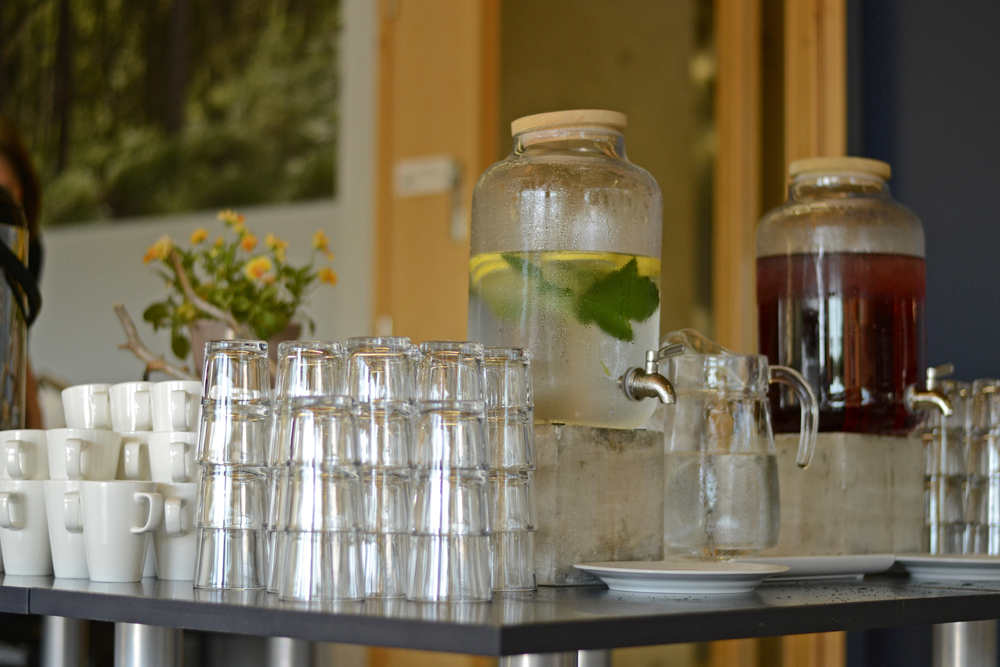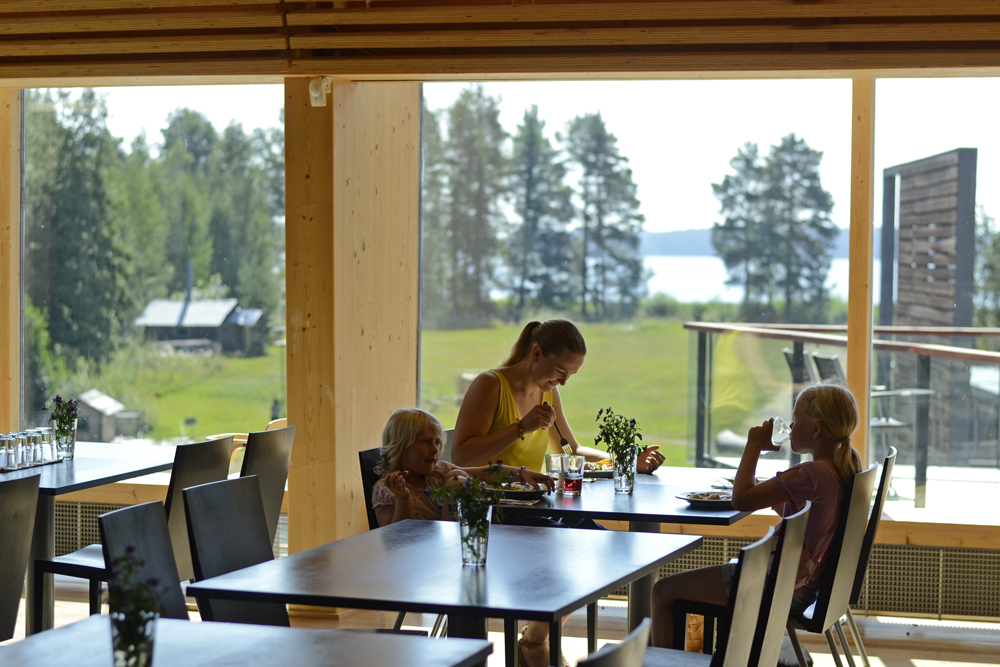 Visiting LUSTO was fun and Nila's lunch buffet was good. After that, our natural choice was to go and do swimming on the lake (there are many sandy beaches at Punkaharju ridge area, close to LUSTO and Nila).
If I had spent this day with my friends, our natural choice would have been a walk to Hotelli Punkaharju's terrace to enjoy a glass of cider there.
In fact, that was exactly what I did with Inka when she visited me from Helsinki a couple of weeks earlier 🙂
***
What do LUSTO and NILA really mean as words?
"Lusto" (Finnish) = growth ring = a concentric layer of wood, shell, or bone developed during an annual or other regular period of growth.
"Nila" (Finnish) = phloem =the vascular tissue in plants which conducts sugars and other metabolic products downwards from the leaves. In trees, the phloem is the innermost layer of the bark.
***
Besides this great nature museum and restaurant, there are plenty of other visiting places in Punkaharju ridge area. Consider spending at least two days here! Here are two accommodation recommendations from me:
Here you find other recommendations, tips about places to visit and activities to do in Punkaharju: