Paid partnership with Lomalehto Cottages.
The best winter day is made out of white snow, sunshine, campfire, outdoor activities, sauna, ice swimming, and relaxation at warm food & drink. All that I and Marianne got when we visited Lomalehto cottages. Thank you mother nature for giving amazing weather for our winter wonderland day!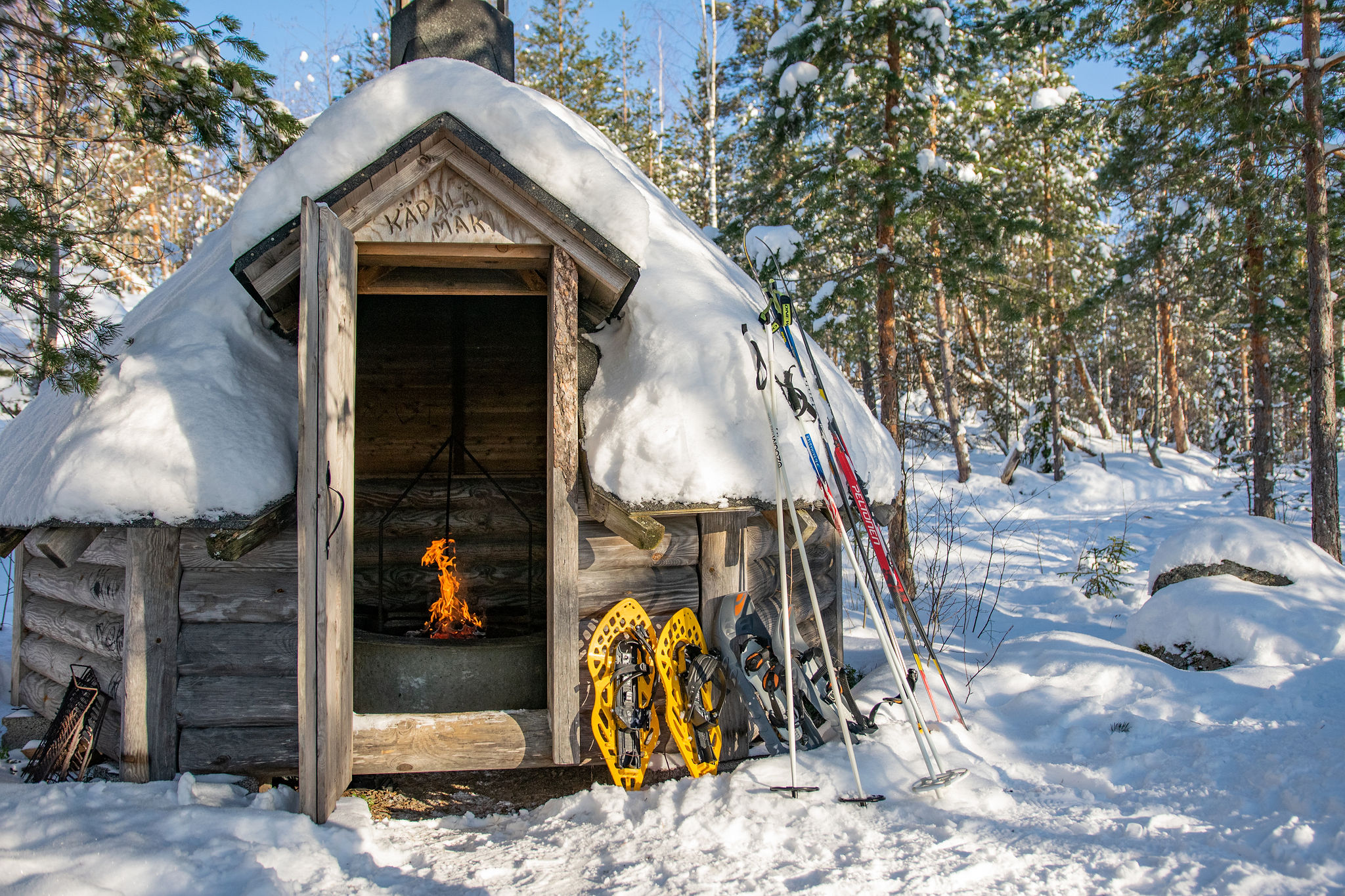 First nature inspired doing, second resting at Käpälämäki
You can find winter wonderland about from January to March from many places in Finland, but there is only one Käpälämäki. You find Lomalehto's lean-to ("laavu") and tepee ("kota") from Käpälämäki. A piece of my heart was left to this hill with stunning Saimaa lake nature view already in summer when we visited Lomalehto for the first time. In winter the place was as breathtaking.
Besides getting a chance to taste Savo's Tequila at Käpälämäki, a specialty of the place is also a chain, where couples, friends and family members can carve and leave their own "love locks". What a wonderful idea!
What makes Käpälämäki hill particularly great is that next to it Lomalehto family has made nature trails where you can do all kinds of outdoor activities depending on the season – easily and close to all five Lomalehto's lakeside rental cottages.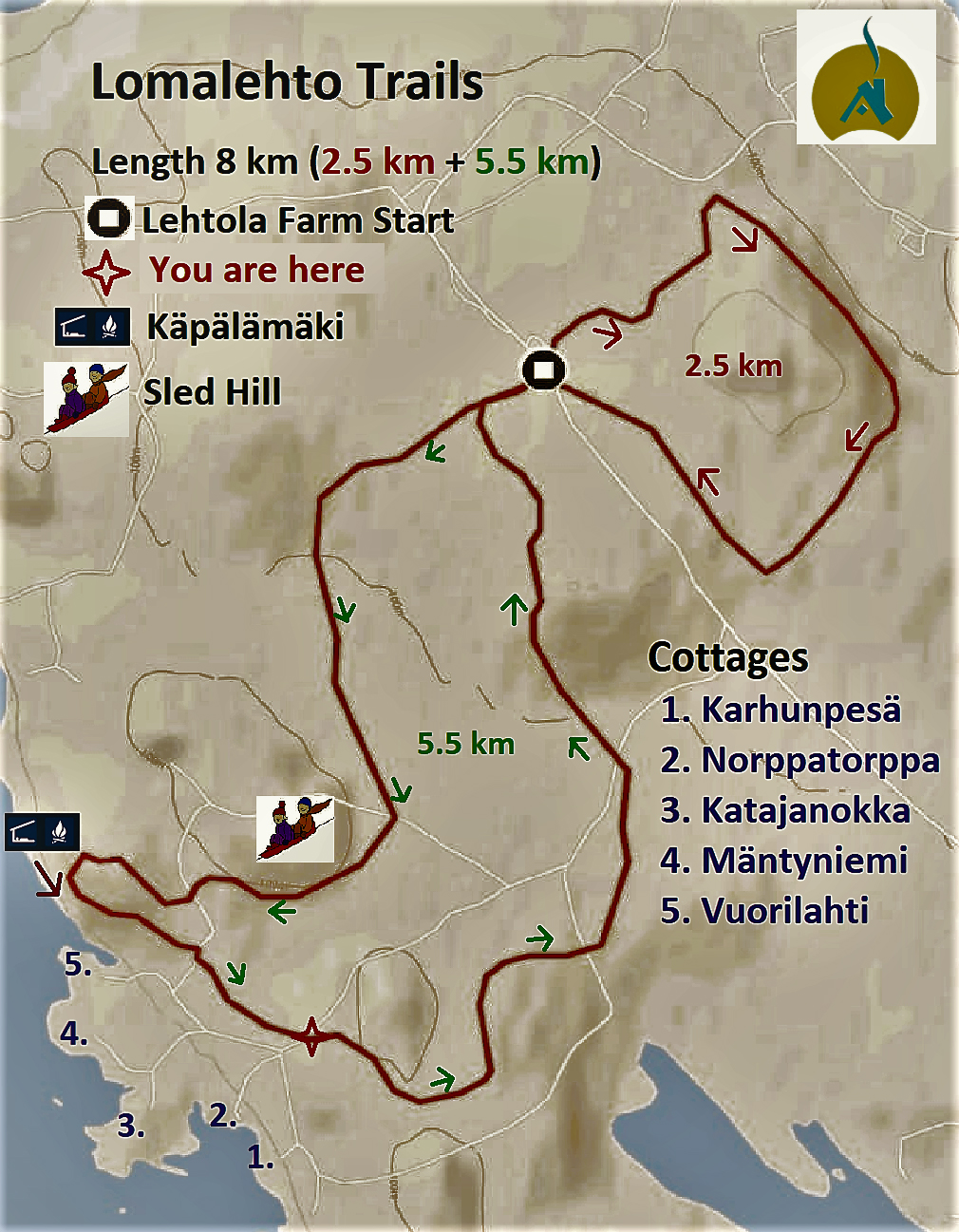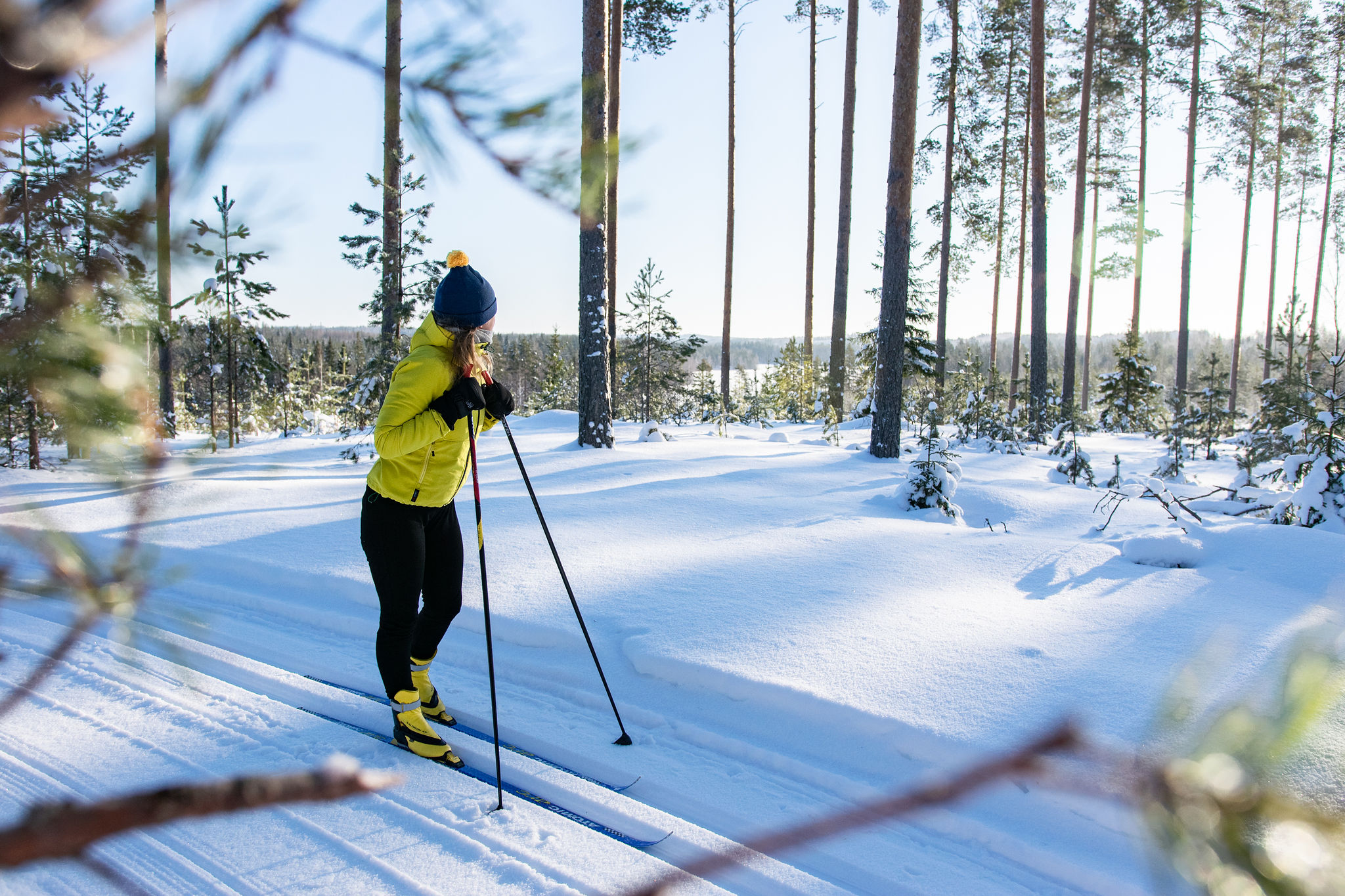 A couple of years ago I found again cross-country skiing because it helped me to heal from my back and sciatica pain. At Lomalehto it was clear that I wanted to go with my skis into the woods.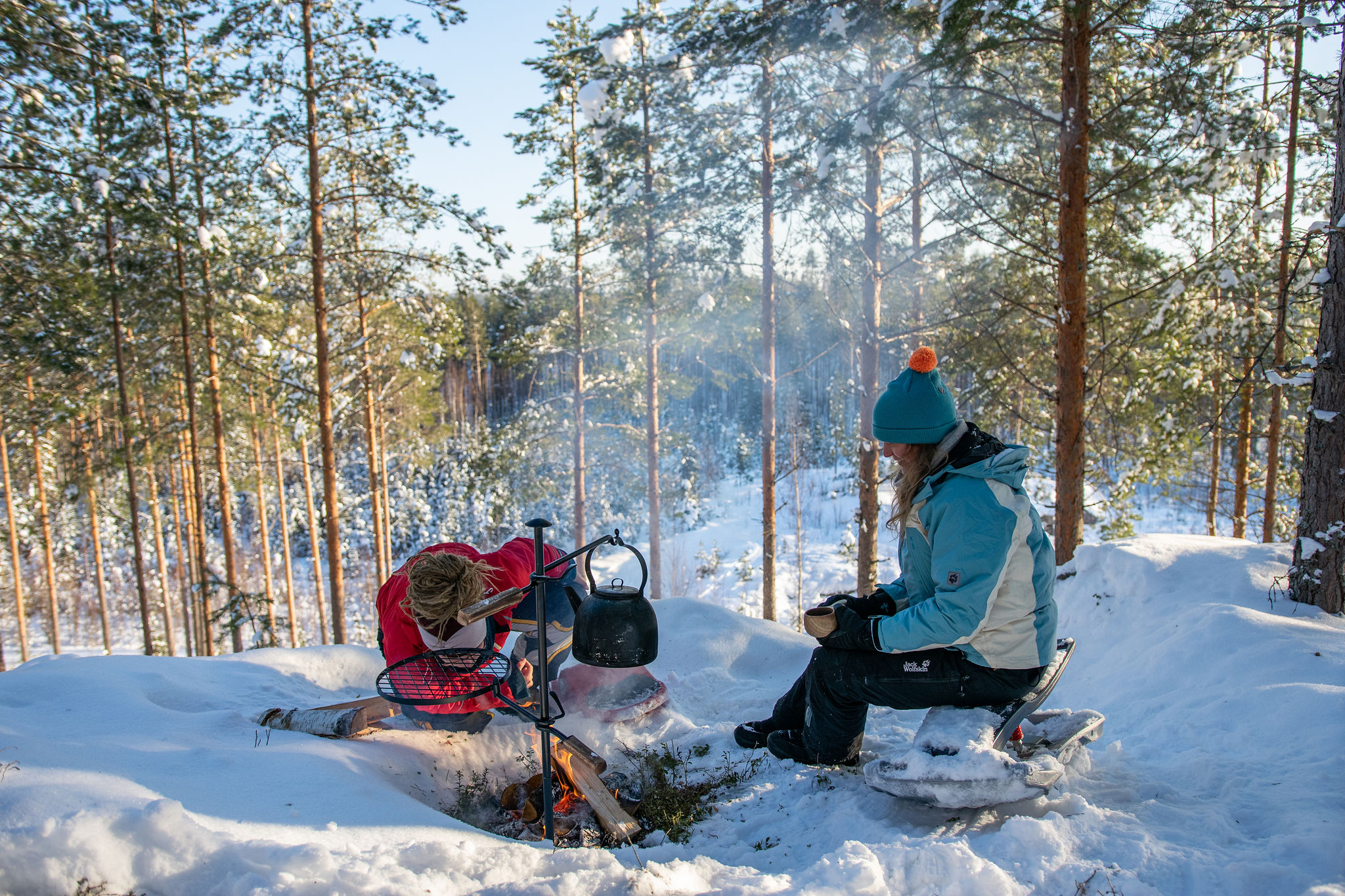 No better feeling than the one after sauna and swimming
Winter wonderland is beautiful but it is also cold. That's why as the counterweight to coldness it is good to get some warmth of the sauna and fireplace to make your experience balanced and perfect.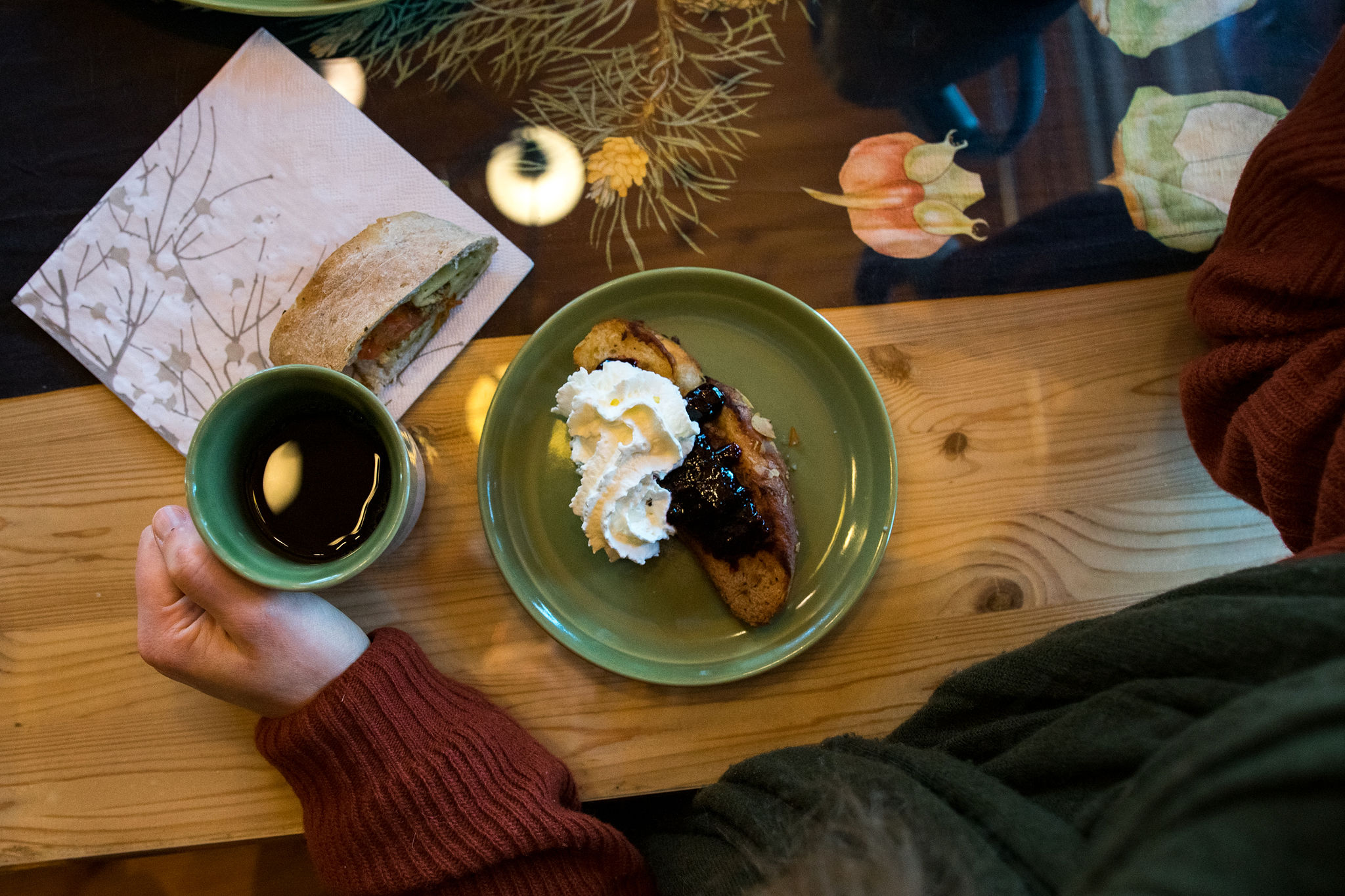 Uta and Ilpo have made incredible work with their cottages and surroundings. Can you believe that Ilpo has handmade all cottages by himself!? Mäntyniemi cottage was the first one. It is built in 1996.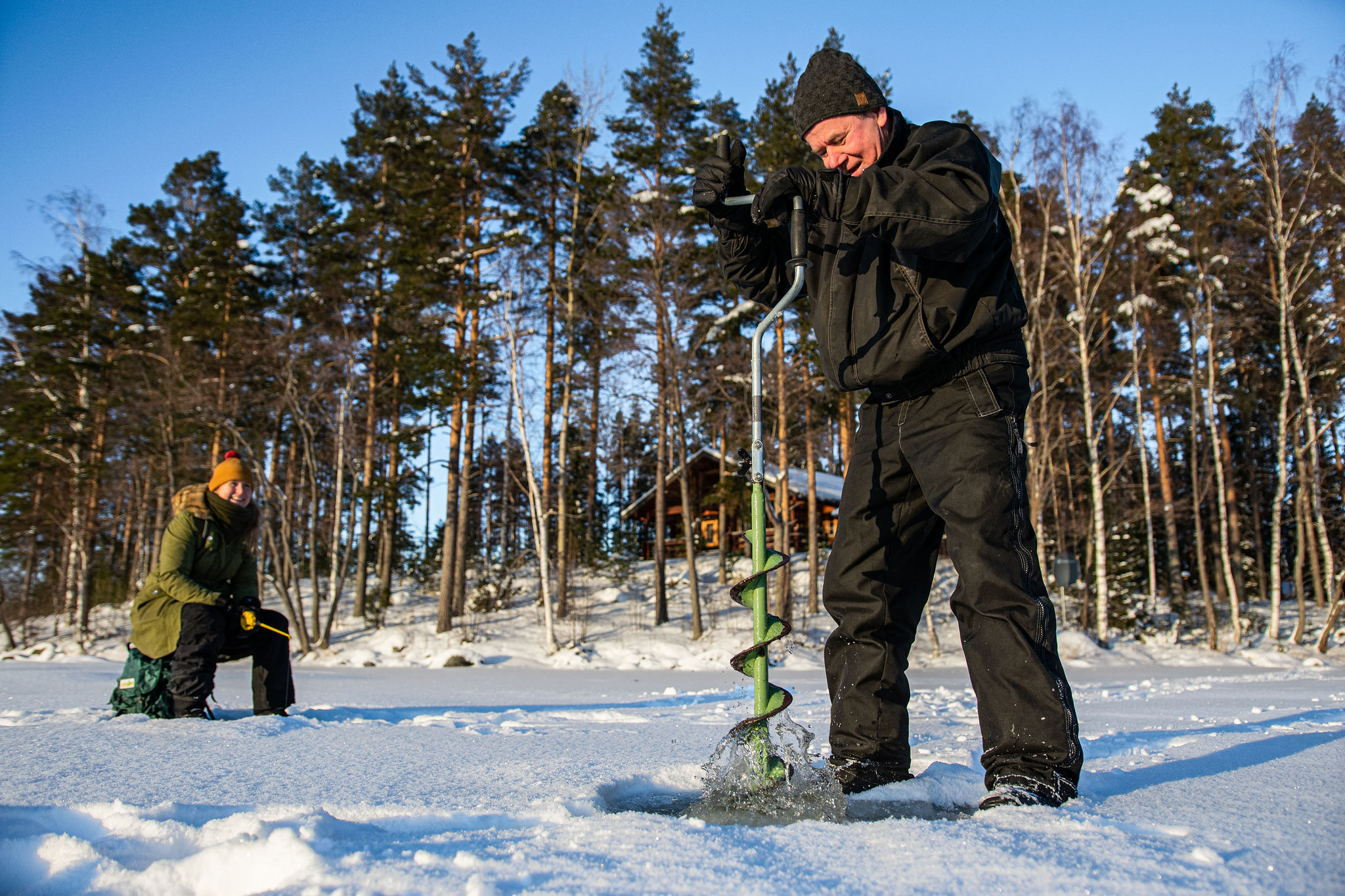 When the day turned into the evening it was time to heat up the sauna.
As always the peace and warmth of sauna calmed down wonderfully. It is amazing how meditative it is to be there, and how sauna takes care of not only your body but also your mind and soul.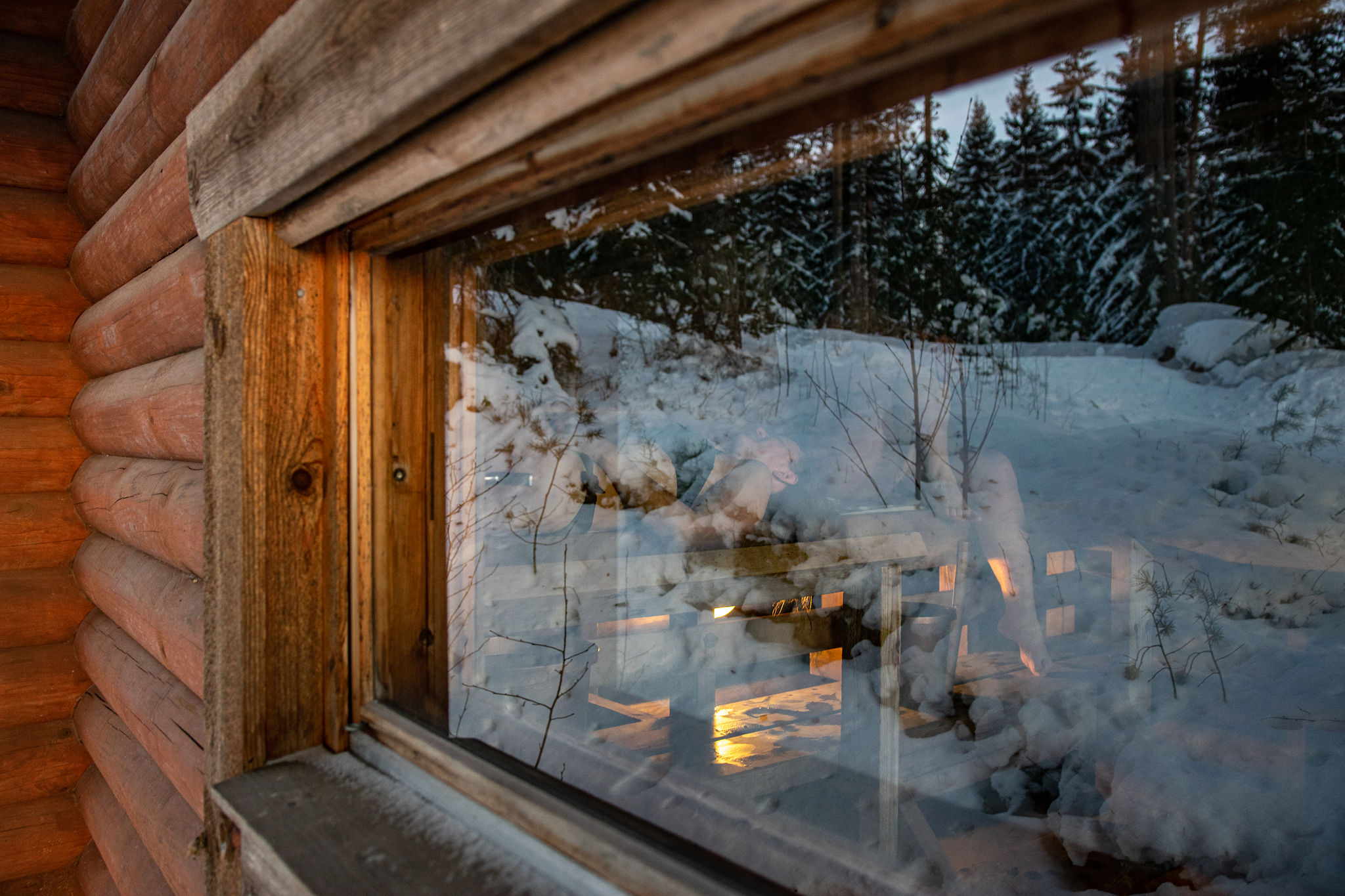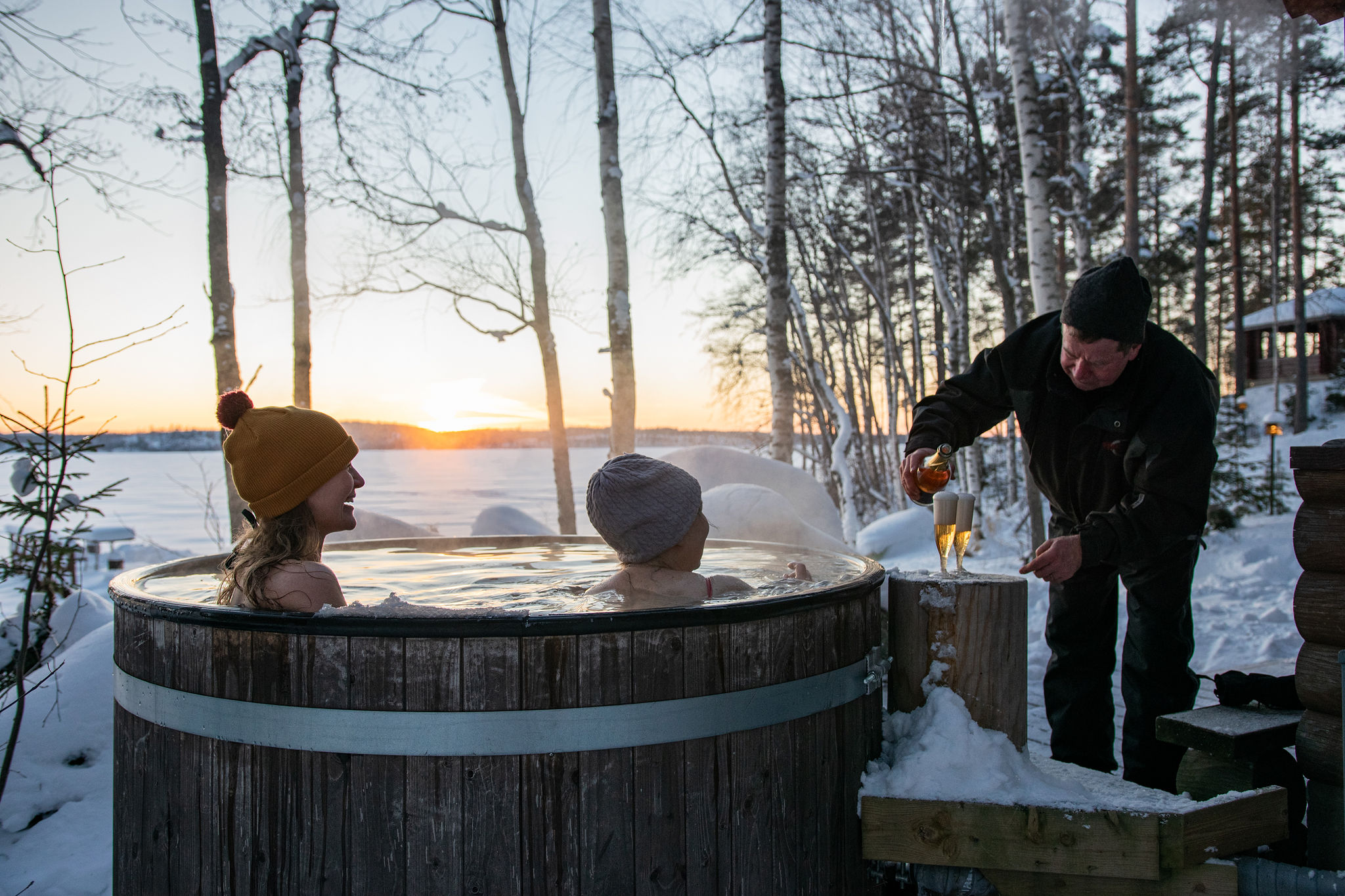 Blueberry on our winter day cake was the hot tub and ice swimming. Already in summer, we enjoyed the hot tub at another cottage called Karhunpesä (Bear nest) but have to say that in winter the hot tub felt even more luxurious.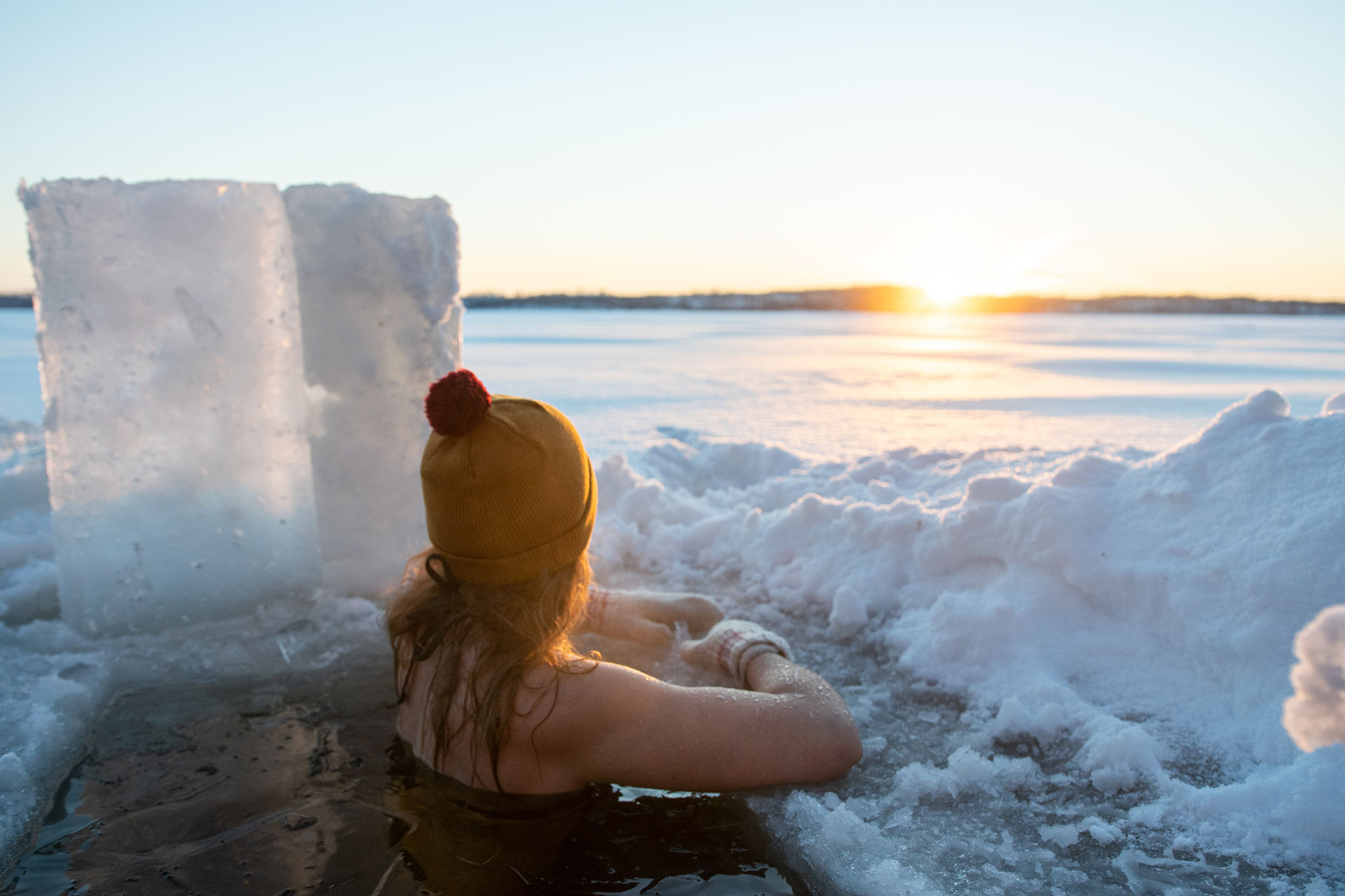 Well, the feeling of this last photo seals our winter day experience. Heavenly winter sunset – WOW!
If your travel bucket list doesn't include yet a possibility to be in avanto to look at the sunset in the winter wonderland, we recommend you to do it now. I can tell, you feel to live with every cell of your body and mind while experiencing it. Believe me!
Here's still a piece from our winter day. Look around all that winter wonderland whiteness and enjoy!
With love from Saimaa,
Mari
***
Lomalehto cottages are located in Savonlinna. At Lomalehto you have all that you need. We recommend enjoy slow living and dedicate yourself to the peace and possibilities of pure Saimaa lake nature. However, if you wanna make a day trip we recommend you to visit the city of Savonlinna. Medieval Olavinlinna castle is MUST see the attraction. There are also nice boutiques and cafes nearby.
Here you can find some more tips to discover Savonlinna in summer in turn.