The Forests & Waters of Saimaa Lake District in Finland Are Calling for You
"Lakeland is where Finns come to recharge and reconnect with nature," writes Visit Finland. It's true and you should visit my home region, too. Lonely Planet ranked the Finnish Lakeland as one of the best-kept travel secrets of Europe. CNN Travel chose my home, Punkaharju in Saimaa, to be one of the Natural Wonders of the World. Visiting and discovering our nature is an experience in itself, but it can help you find something meaningful related to your nature and life. So, welcome!

Finland is known as the Land of a Thousand Lakes. Most of the lakes are in Finnish Lakeland, and Saimaa Lake District is the heart of it. Saimaa lake region is located in southeastern Finland. It is the largest lake in Finland consisting of many kinds of water connected with each other. Saimaa is also Europe's largest lake district.
Like the whole of Finland, Saimaa is world famous for its clean air, forests and waters, four seasons, peace and silence of nature, and space to live and breathe. All sources of Finnish people's health and happiness.
Towns in Saimaa are small and cozy. Life in our countryside is still mainly simple and natural with 4G/5G connection though. A unique resident of Saimaa is Saimaa ringed seal – one of the most endangered seals in the world. We are happy about our Everyman's Right which allows both us locals and our visitors the freedom to roam in our forests and waters while respecting nature, people, and property.
My Home: Savonlinna Region, Punkaharju and Lake Puruvesi
Punkaharju is part of the Savonlinna region, which is said to be the "Capital of Saimaa." The town of Savonlinna is idyllic. Around 32 000 people in my home region, so space and peace are guaranteed. The history of our region includes times under Sweden and Russia, and signs of that are seen both in our culture and nature.
We have one of the world's oldest reserves, Punkaharju Nature Reserve. Saimaa lake view with old pine trees in Punkaharju is one of the Finnish National Landscapes. It has inspired artists and travelers for centuries. Punkaharju Ridge was formed after the ice age and the narrow, yet amazingly beautiful old ridge road has been chosen as The Road of the Century in Finland. Besides, Punkaharju, we have the world's northernmost medieval castle Olavinlinna in Savonlinna, and the world's largest wooden church in Kerimäki, the neighbor of Punkaharju. Not to mention all the small local hidden gems.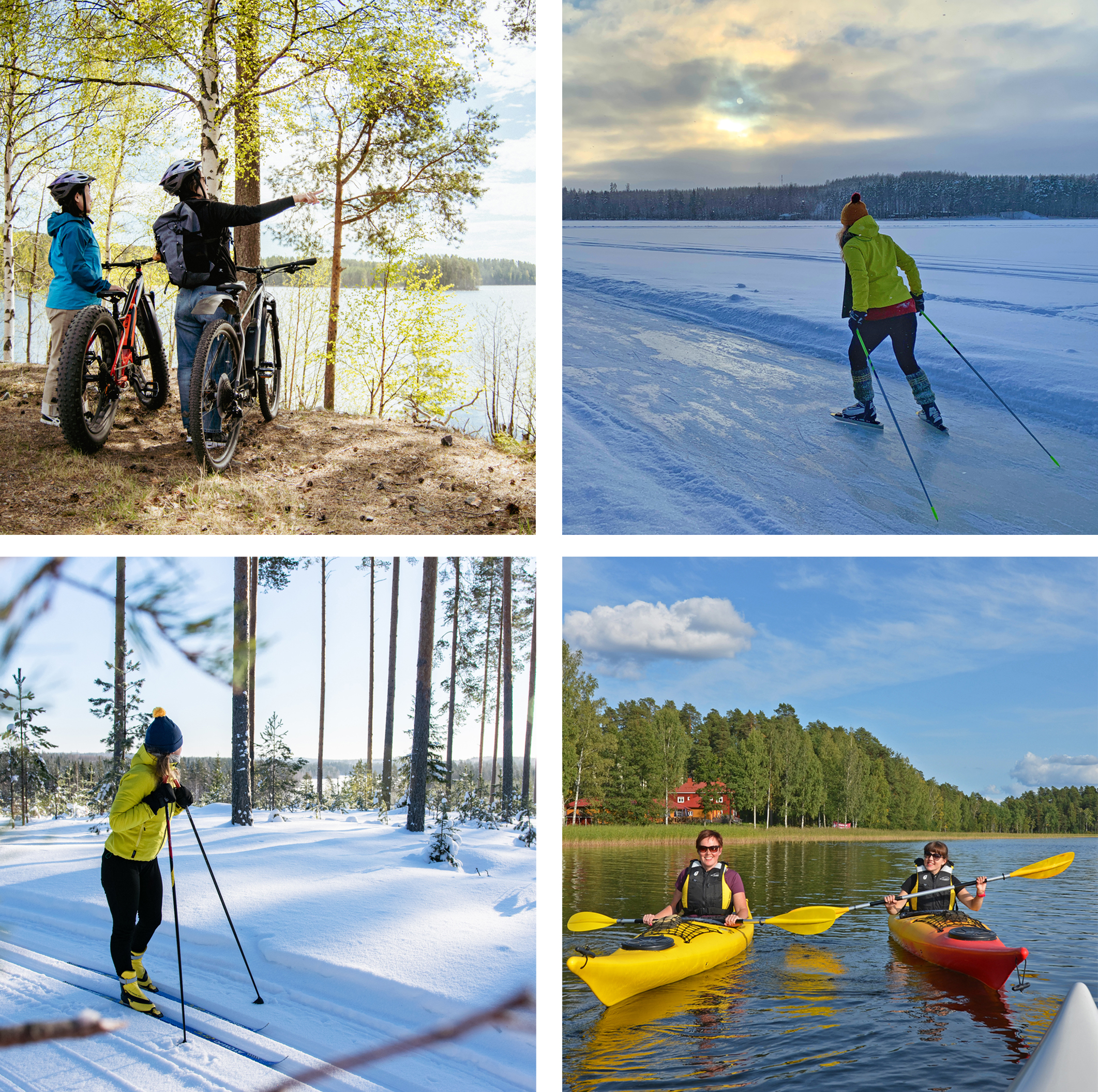 In Punkaharju, I'm privileged to start my days by dipping into Lake Puruvesi, the clearest of all large lakes in Finland. It is also called "crystal waters" because of its uniquely good underwater visibility extending up to 10 meters. Besides, clear water Lake Puruvesi is famous for its tasty national delicacy vendace, called "muikku" in Finnish. Because of its uniqueness, regarding fish quality and the traditional harvesting tied to Lake Puruvesi, the vendace of Puruvesi has received a Protected Geographical Indication (PGI) status by EU, just like for example Champagne in France.
I was born in Punkaharju, and after living elsewhere my roots called me back. I decided long ago I will not move away from the shores of Lake Puruvesi. I simply love life here, and partly that's why I started SaimaaLife; so that more people could get a piece of all this good to their lives we are able to enjoy in Savonlinna region and in Saimaa.
My TOP 10+1 Recommendations for Your Saimaa Travel
There are many reasons for you to put my home region on your travel bucket list. Here are my tips to include in your Saimaa travel:
Lakeside cottage life: All the best simple bits of life in Saimaa you can experience at the lakeside cottage. You find plenty of different kinds of rental cottages, villas, and apartments in Saimaa. Book one for yourself – from Punkaharju or Savonlinna region if you ask me.
Sauna & Lake Swimming Combo: Both are great separately, but the best is the combo and the deeply relaxed, yet energized feeling afterward. This combo works in all seasons.
Bathe in the forest: Book me to take you to the forest. Besides experiencing Saimaa nature relaxation, in my workshop, I teach you forest bathing -shinrin-yoku in Japanese. It's valuable wellbeing method for you to take home to use and feel better in your everyday life. You also learn about other Finnish people's ways to seek health & happiness with the help of our nature.
Activity outdoors: Different kinds of nature activities are the Thing of Finnish Wellbeing. For walking and hiking you only need good shoes. Our forests are full of nature paths. Depending on the season I also recommend renting e-bike or skies and heading to the forest. Or rent tour skates, kick sleds, kayak, or a boat and head to the waters and to our winter wonderland. Colorful "ruska" in autumn is amazing, but also awakened nature and the fresh greenness of our spring is beautiful.
Time by the fire: Looking, listening and feeling. Sauna fire, fireplace, or campfire. Choose one or dive in all. Time by the fire is Finnish meditation.
Old Punkaharju ridge road: This Road of the Century goes through Punkaharju Nature Reserve. Experience it with a car, bike, or on foot. Lakesides by the road are full of nature paths. Next to the ridge is Punkaharju Research Forest also with versatile nature paths and Karjalankallio campfire site. It is free for all people to use.
Finnish Forest Museum LUSTO: Versatile and interactive museum full of Finnish culture and nature. Also building itself is an experience, and the museum has a great shop and delicious Restaurant Lusto next to it. Nearby there is the LUSTO train stop. "Aseman taidelaituri" with lots of art and history is open in the summertime in the old train station building next to LUSTO. All worth seeing.
World's largest wooden church – Kerimäki church: About 20 minutes drive from Punkaharju Ridge area, also by Lake Puruvesi, there is Kerimäki with its breathtaking church, a cozy local cafe next to it, and lakeside with old boat houses nearby. A warm recommendation to see and sense the local Saimaa life in Kerimäki.
Olavinlinna castle: This castle on the rocky island of Savonlinna is worth seeing, and I recommend Riihisaari museum next to it with its Savonlinna Museum and Saimaa Nature Centre. Also, Savonlinna travel info is located in Riihisaari. In summertime take definitely a lake cruise around the Olavinlinna and Savonlinna town. They leave from the town harbor, next to the market place. In walking distance there is Sulosaari island with local summertime crepe cafe Kalliolinna.
Local food & drinks: Craft beers of Olaf Brewing, DomPom apple cider and apple juice, cinnamon buns of Pullaposki bakery, fried vendace dish, "Laurikaisen lörtsy" meat pie and more. Of course wild berries and mushrooms straight from the forest and cooked at the cottage in summertime. There's so much I'd like you to taste during your stay in Saimaa.
Just be & breathe: Less is more and quality over quantity, I think. Don't fill your Saimaa travel too full. Cherish your natural rhythm. Arrange time and space also to do nothing – just be, breathe, and sense life and nature. Allow yourself to slow down, rest and relax. There's magic in simple moments in life.
I'm Happy to Be Your Travel Guide & Nature Trainer
As a local, I know the people, places, and hidden treasures in my home region. Feel free to contact me if you are interested having me as your local guide.
As I mentioned, during your stay, I'd love to be your nature trainer and teach you self-help tools to get the health benefits of your nature to support your wellbeing at home and work. You also learn Finnish people's ways to seek health & happiness with the help of our nature. The perfect way to end our time together in nature is to eat together by the campfire.
Read more about the topic here.

Lakeside cottage life is life in Saimaa at its best. If you want to have good peace and privacy and me as your local guide I recommend rental cottages of Tynkkylän Lomaniemi. All of their cottages are fully equipped and located about 25 minutes drive from Punkaharju Ridge Area and Nature Reserve. When making your booking to Jukka, please say regards to him from SaimaaLife Mari.
There are plenty of other amazing accommodation options in my home region. Read about them and my other Saimaa travel tips here.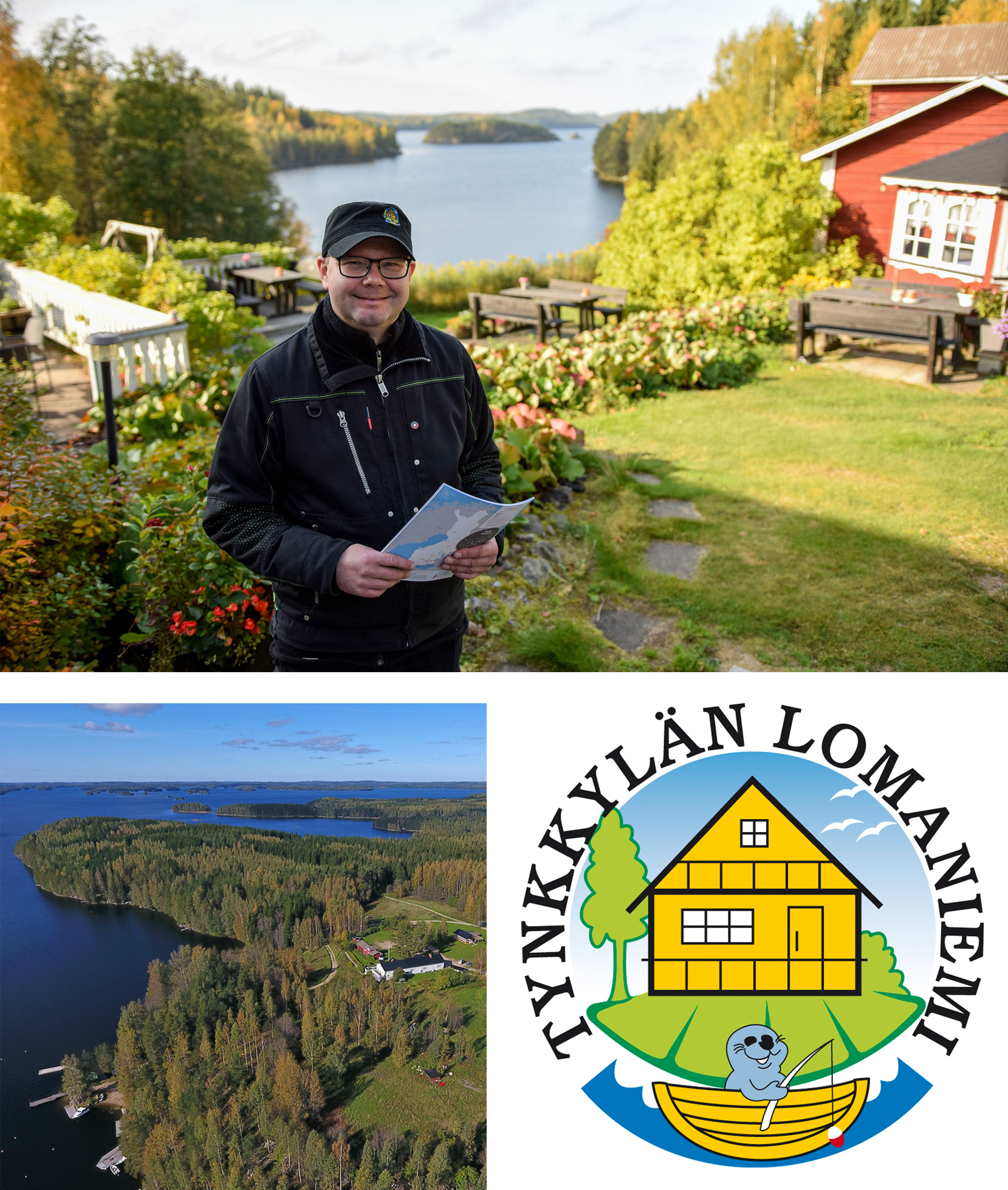 Take a Train, Flight, or Come with a Rental Car
Punkaharju is about 4-hour drive away from Helsinki. The flight to the nearest airport in Savonlinna takes less, train takes about 3.5 hours. On your way to Punkaharju or Savonlinna, there is a train change in Parikkala. It's easy because there are only 3 railway tracks. You can see & search for options here.
More travel information & tips you find on these sites: