Some food we eat year-round, some seasonally. One of my habits is to make 10 liters of onion soup every winter. This winter I may make 20 liters because Stiina invented this delicious onion soup recipe. There's a funny story involved in the birth of the soup recipe that originally carried the name 'Pink-brown onion soup'.
Let's hear it from Stiina:
"Sometimes I get inspiration for my recipes from nature. While going to the grocery store to buy the ingredients for onion soup, I saw the most pink sky. Then I got an idea to make pink soup. You may think, how is it possible to do so? Well, it ain't possible – I realized that myself when the soup was ready! The red onions that I had bought didn't make the soup red after all. Anyhow, let the name of this recipe be this – or maybe the better is "ALMOST Pink Onion Soup."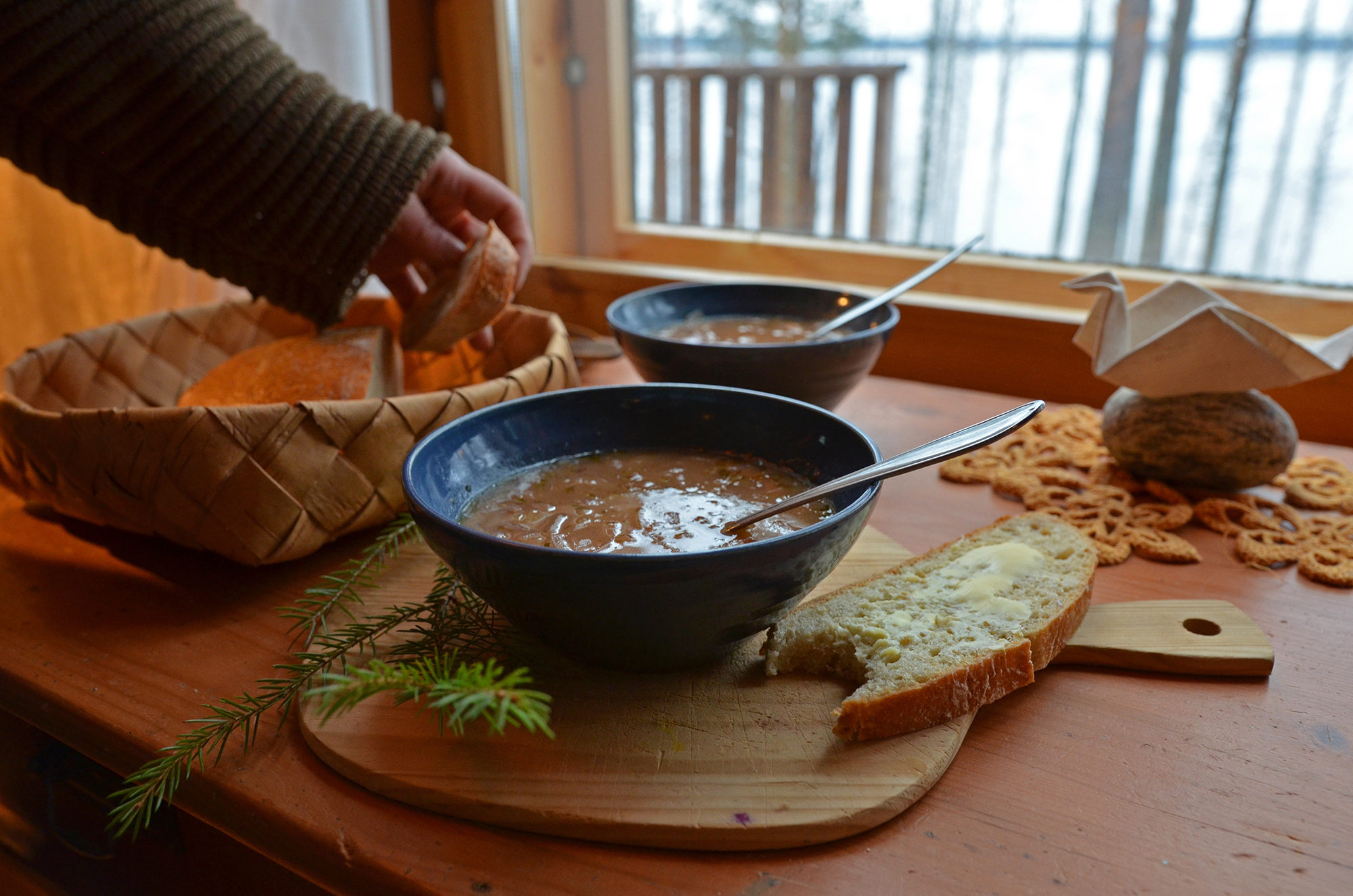 As working moms, we prefer simplicity in cooking. Despite its funny name, this is one soup that couldn't get simpler!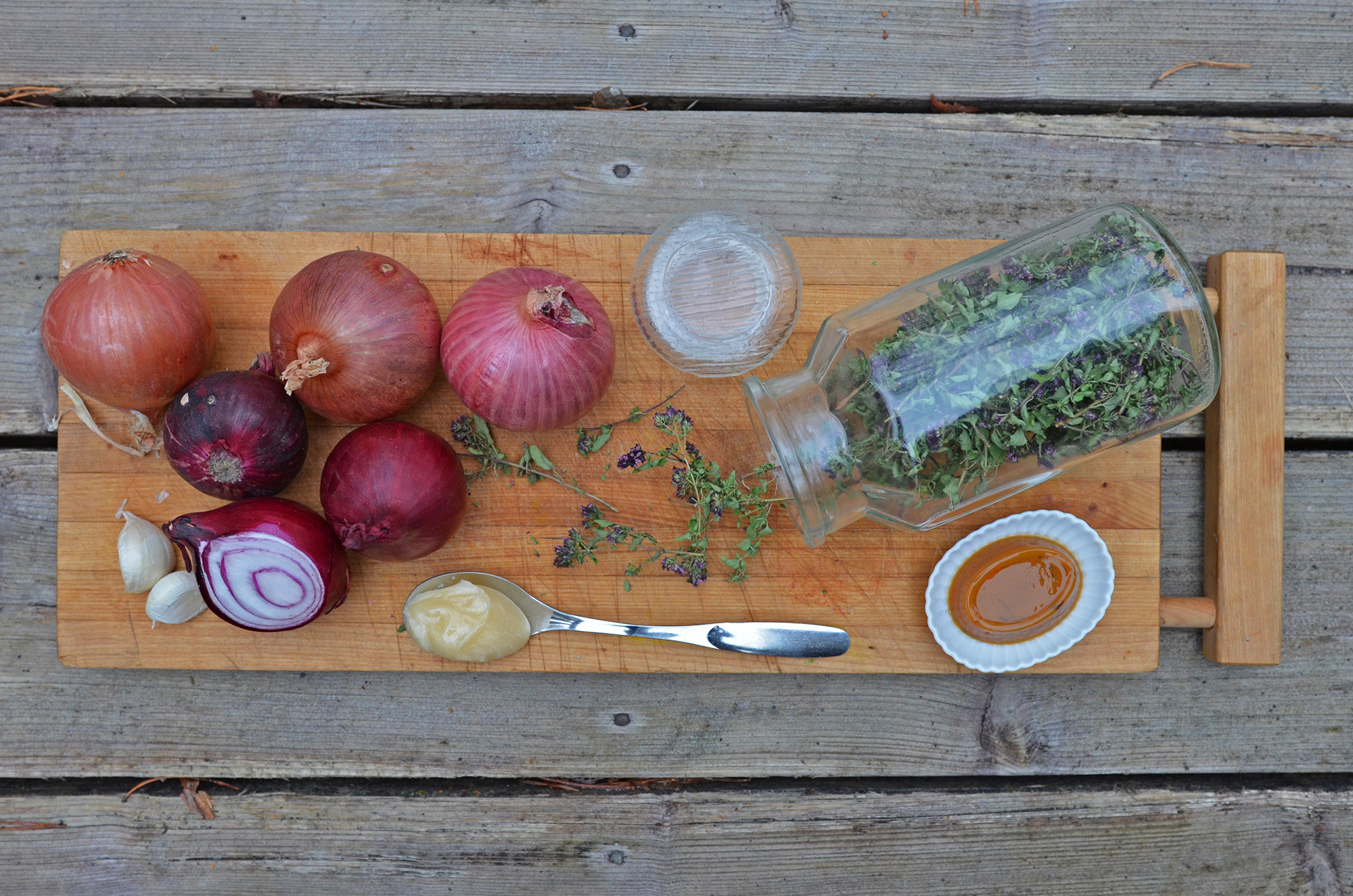 Recipe for SaimaaLife almost pink onion soup
600 grams onions (any kind, I obviously used red ones)
2 big garlic cloves
2 tablespoons olive oil
1 liter chicken broth
2 deciliters apple juice
1/2 tablespoon honey
1,5 teaspoons salt
1 tablespoon marjoram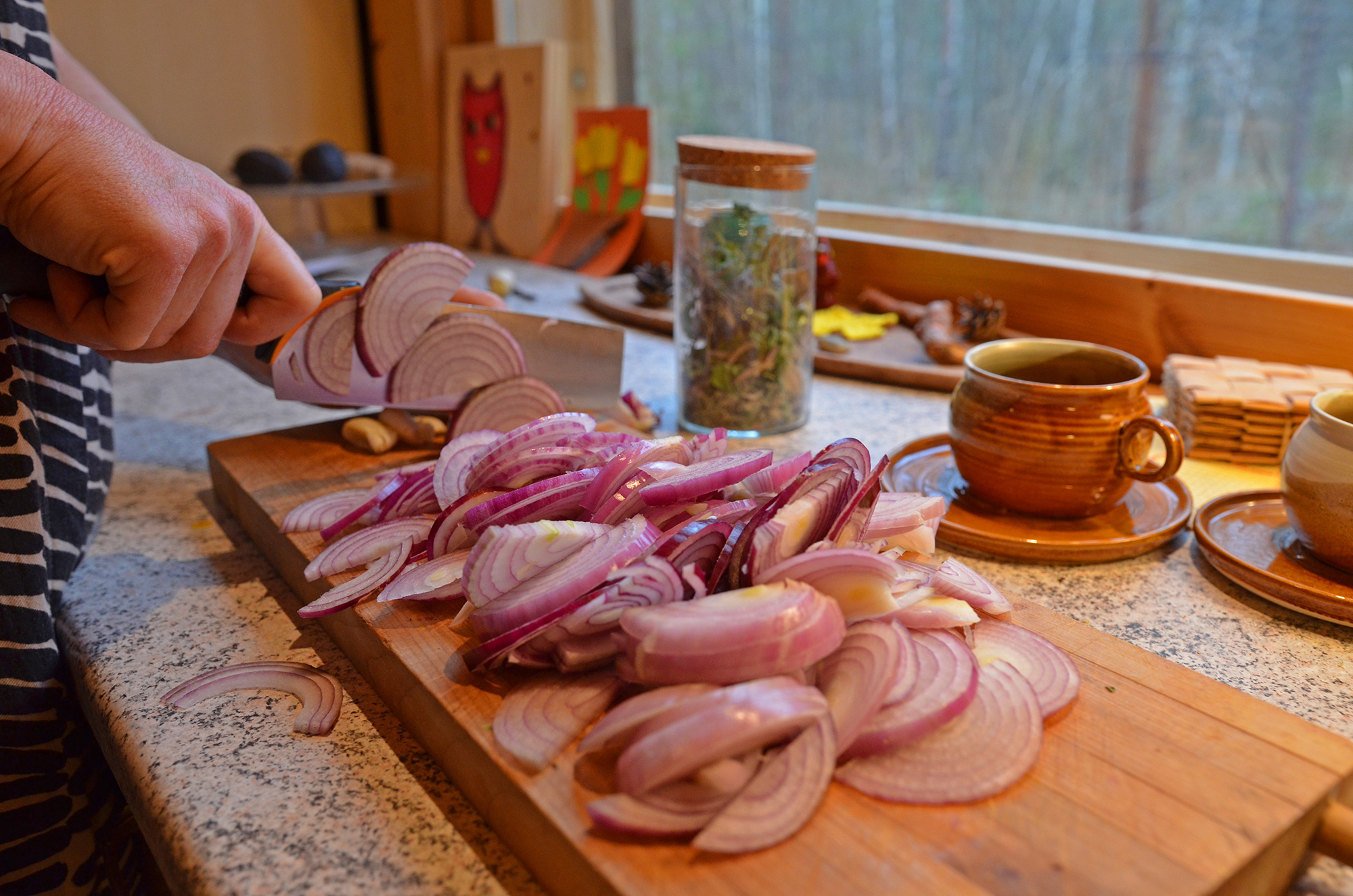 This is how you make the soup:
Chop onions and garlic to thin slices.
Pour oil to saucepan and add chopped onions and garlic and stir them for a while.
Add honey and stir until onions are caramelised (don't let them burn).
Add chicken broth (one chicken stock cube & hot water or ready-made chicken broth).
Add marjoram and salt (also black pepper if you want)
Let the soup simmer for 30-60 minutes.
Taste and add more salt if needed.
Enjoy your warm soup with fresh bread and butter
Extra tips:
The traditional way is to add some croutons and cheese (eg. gruyere) on top of the soup servings and heat the bowls in the oven until the cheese melts.
Replace apple juice with white wine.
Use different kinds of herbs to bring some extra flavour to your soup.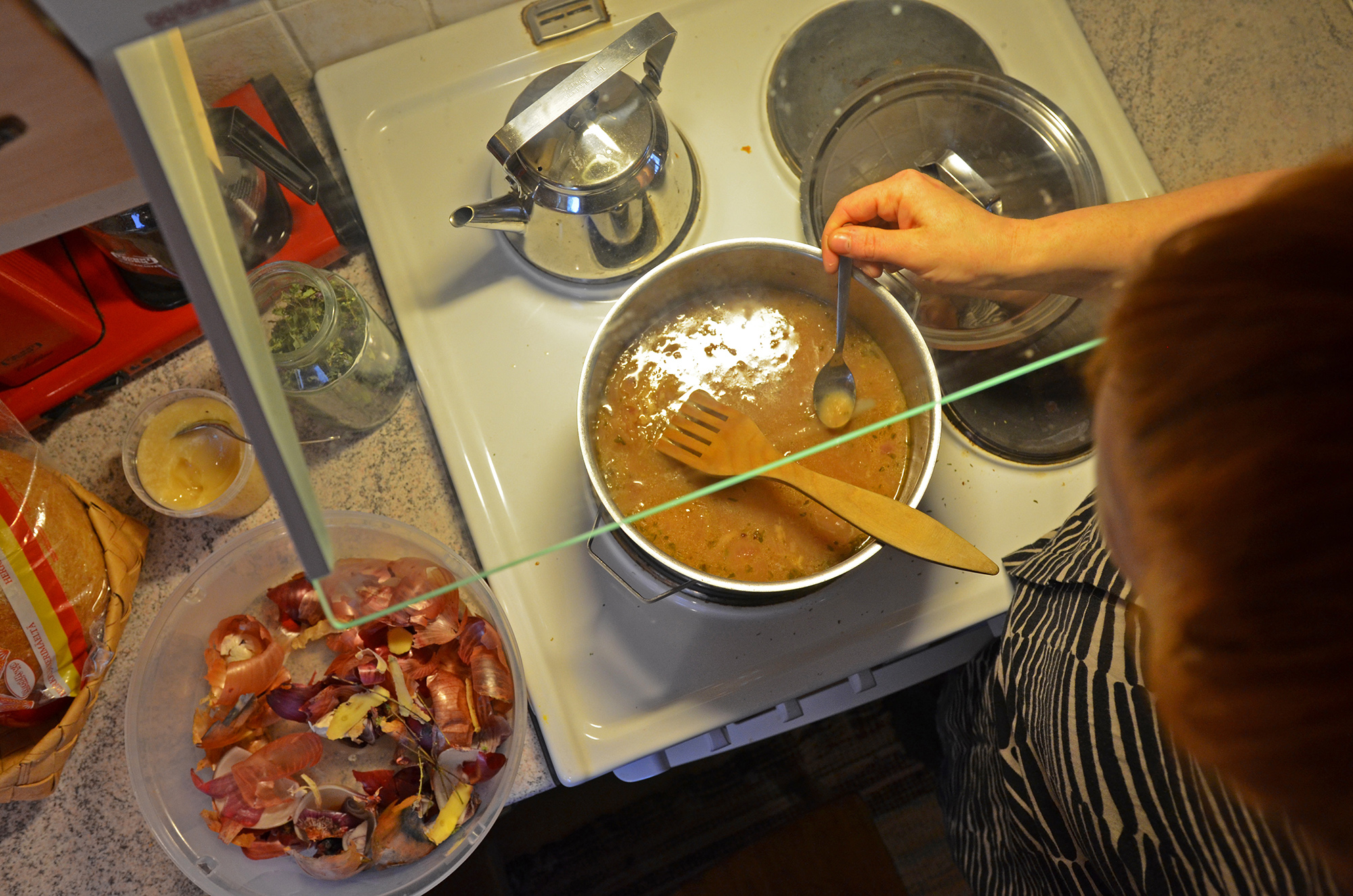 I can eat this soup for many days non-stop. I also like that this is a soup that you can pop in the freezer, and the taste only gets better after reheating.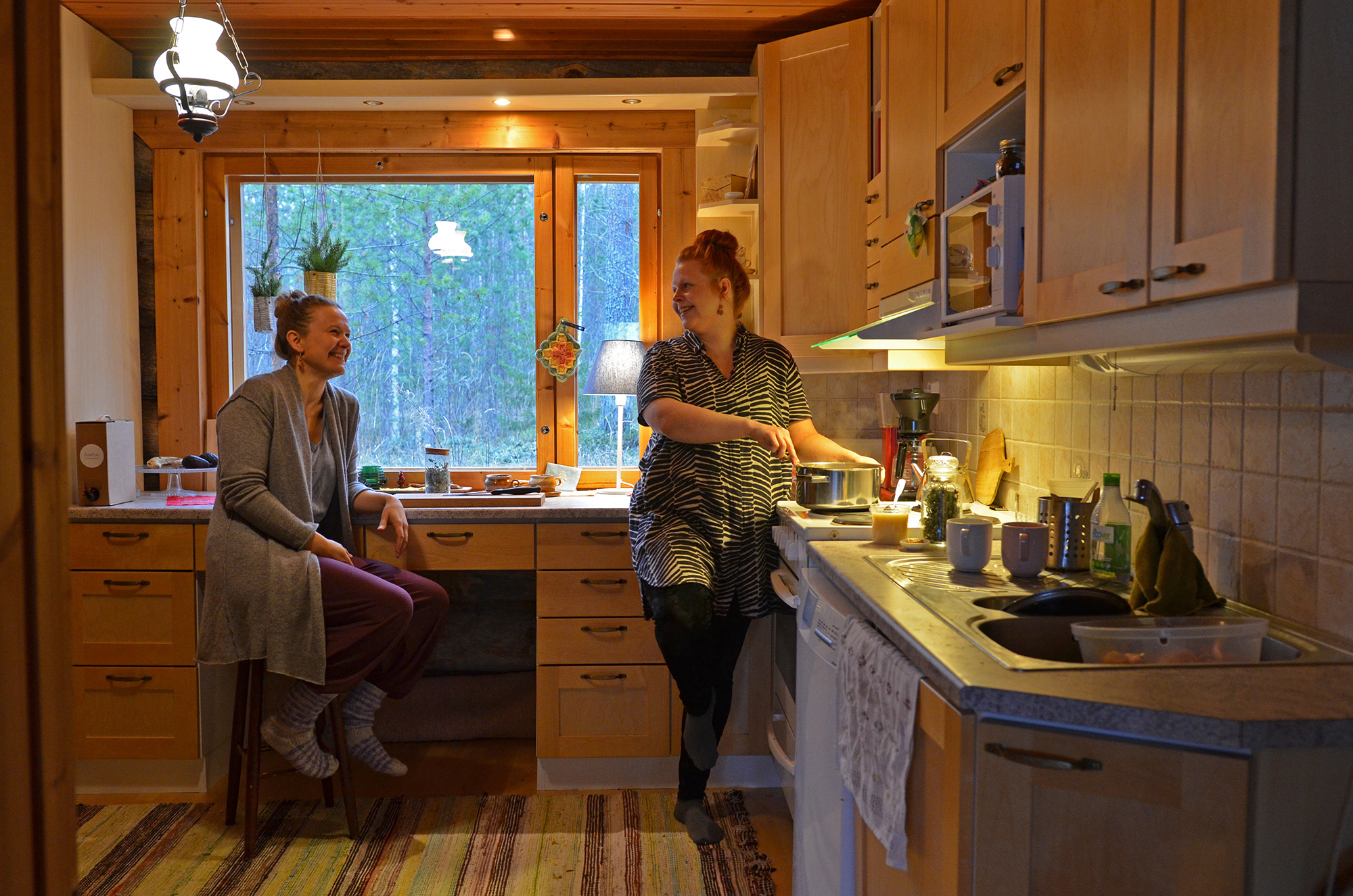 We don't have snow yet but I'm already dreaming of some cross-country skiing in a snowy forest. It is such great exercise plus all food tastes so good after spending some time outdoors.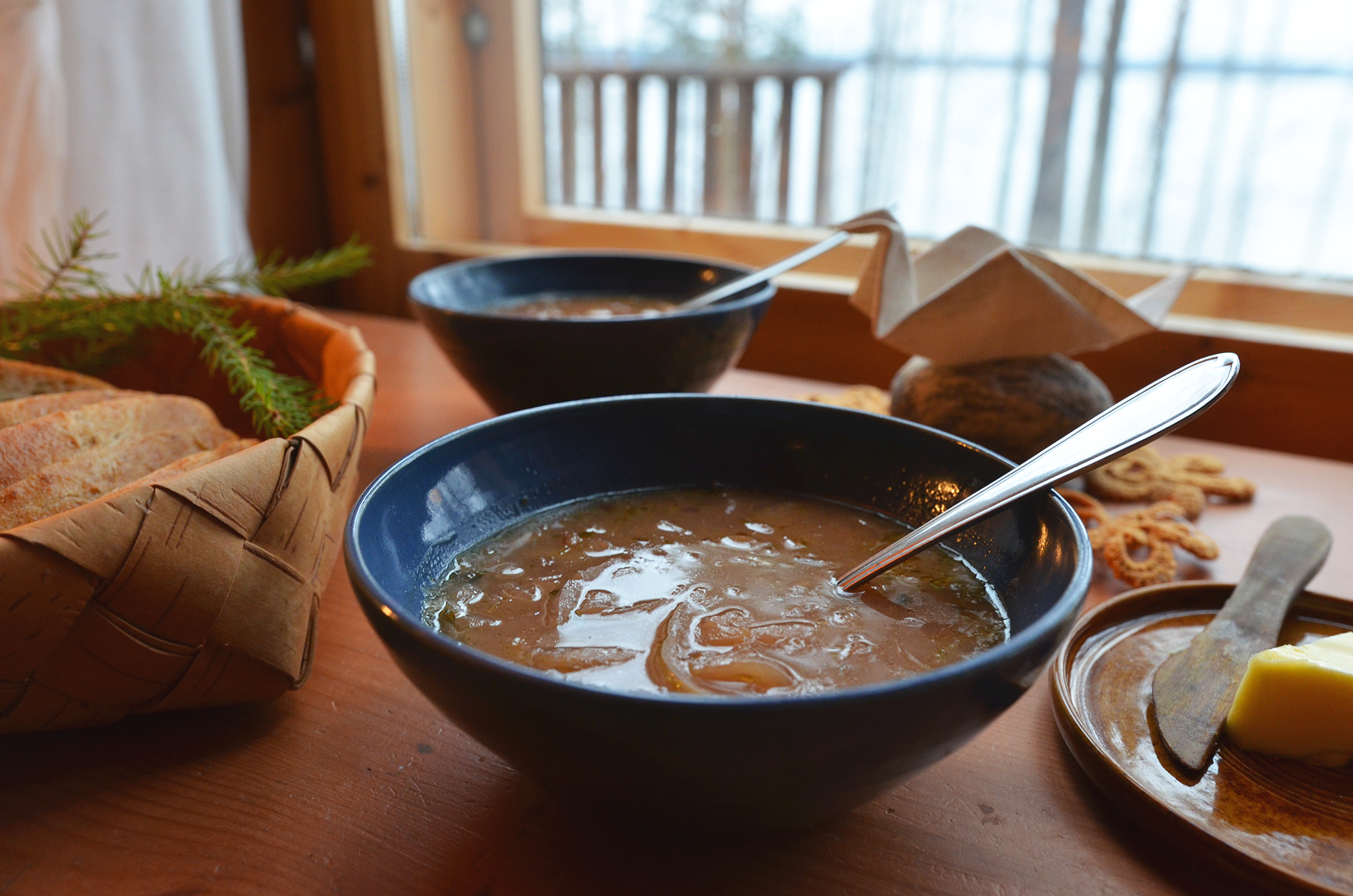 If you want to have some tasty starters for your soup, kale chips are one great option.
Another option as a dessert with coffee or tea is Finnish cinnamon rolls, "Korvapuustit".
Hyvää ruokahalua! Bon Appetit!
With love from Saimaa,
– Mari