The new year is here soon. Here's a small piece of SaimaaLife year 2020 – the year that turned out to be something totally different than I had planned.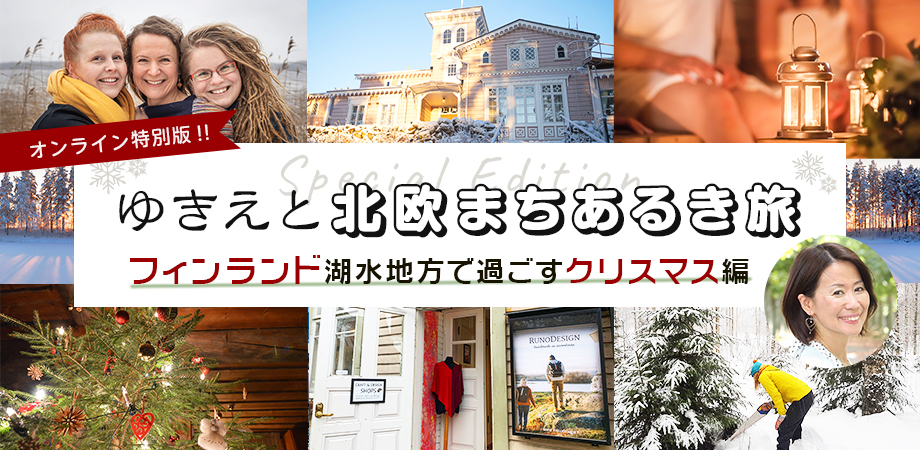 The biggest change came in the spring while I was packing me and my kids' life at the forest cottage and making our move to our new home in the village of Punkaharju. I was tired and Covid-19 pandemic had taken all my income. I tried to trust that if I do my best, things will again work out somehow. But it was not easy to do so – anxiousness was my daily companion.
I got a message from my friend and work partner Yukie Tonuma who had been a tour leader on some of our SaimaaLife travels. Yukie suggested that because the pandemic took away all our planned real tours, we could make a SaimaaLife Virtual Tour based on the 360° material that my company had produced earlier. The answer was clear; "Yes, let's do it!"
That's how the 1st SaimaaLife Virtual Tour came into life. We built it around the Finnish nightless night and planned the experience like a real tour. It felt so exciting to take our Japanese travel groups virtually for an overnight visit to Tynkkylän Lomaniemi travel company, and to let them enjoy the Saimaa lakeside rental cottages and peace of nature.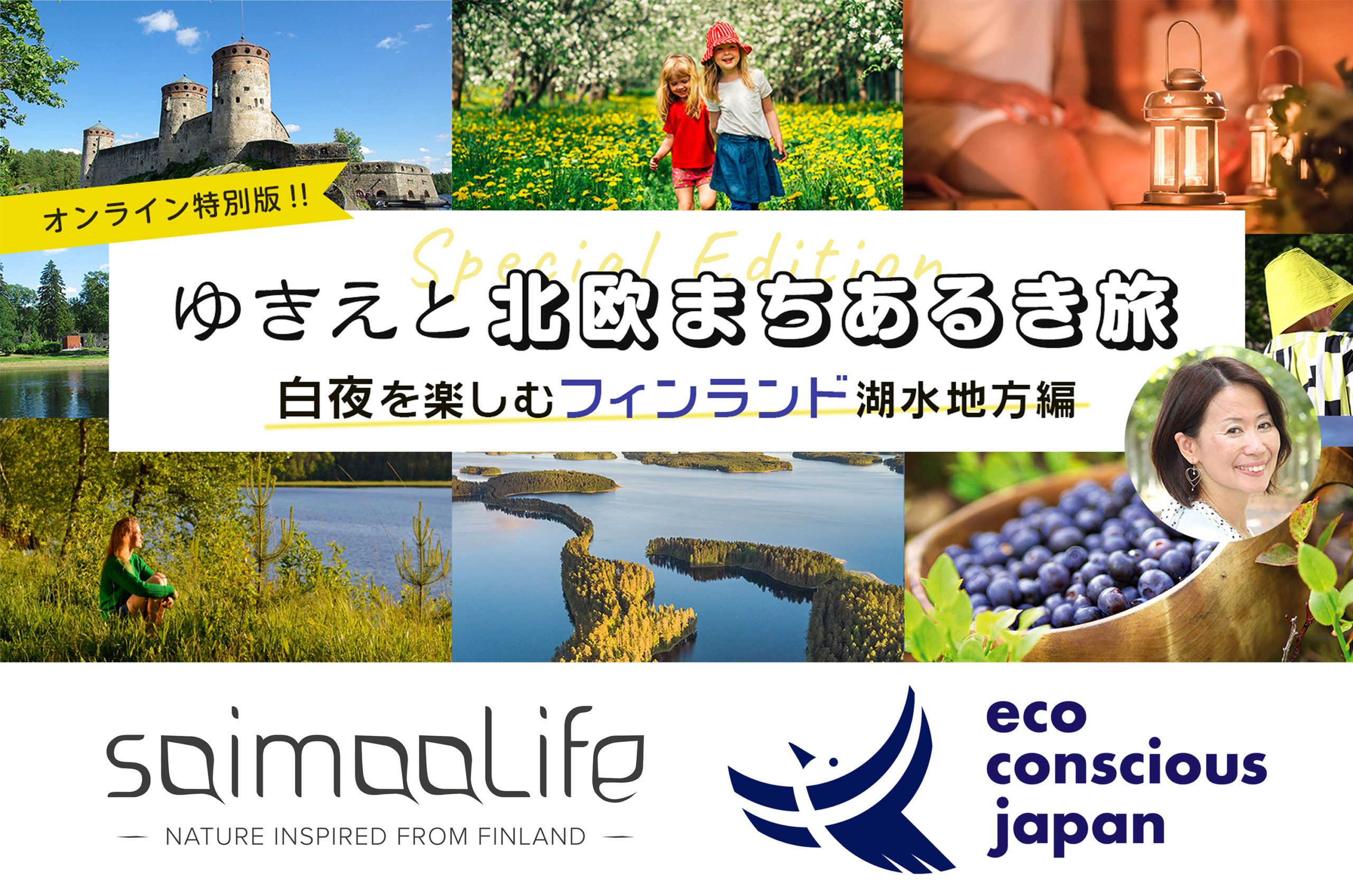 All six of our tours were sold out and even Finnish YLE made an article about our tour. We were also on national TV for the first time!
Good things were in the air, but also a lot of work had to be done so that I was able to survive financially as a single mompreneur. Even though I needed to work a lot I tried to arrange also some moments of rest and relaxation. One of the biggest highlights of my summer 2020 was our visit to Kaija Karri's home and her birch bark workshop. I made my first ever "tuohivasu", a little bark basket! That was such a meaningful day! What made the day even more special, was that also my mother was there learning birch bark crafts with us.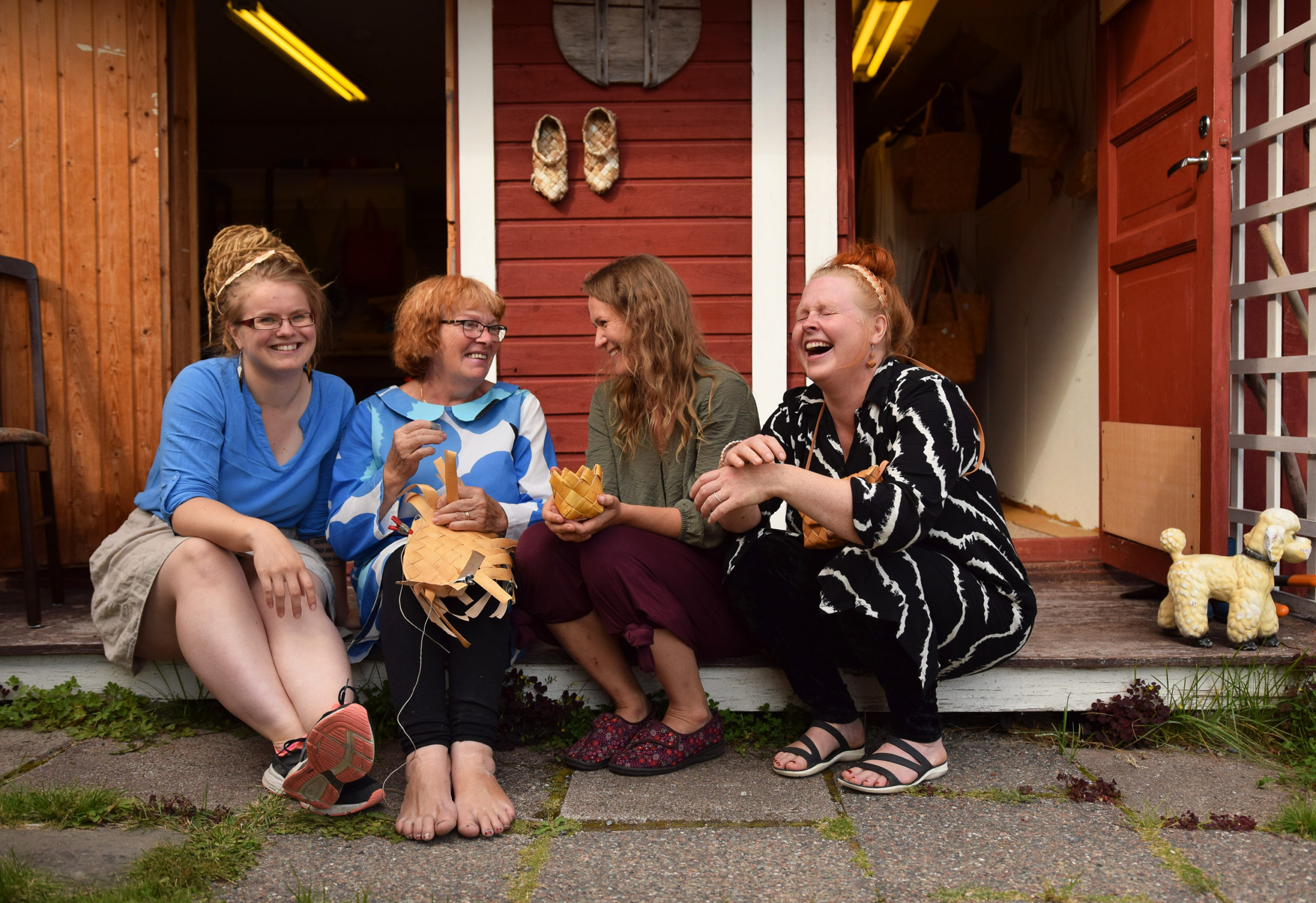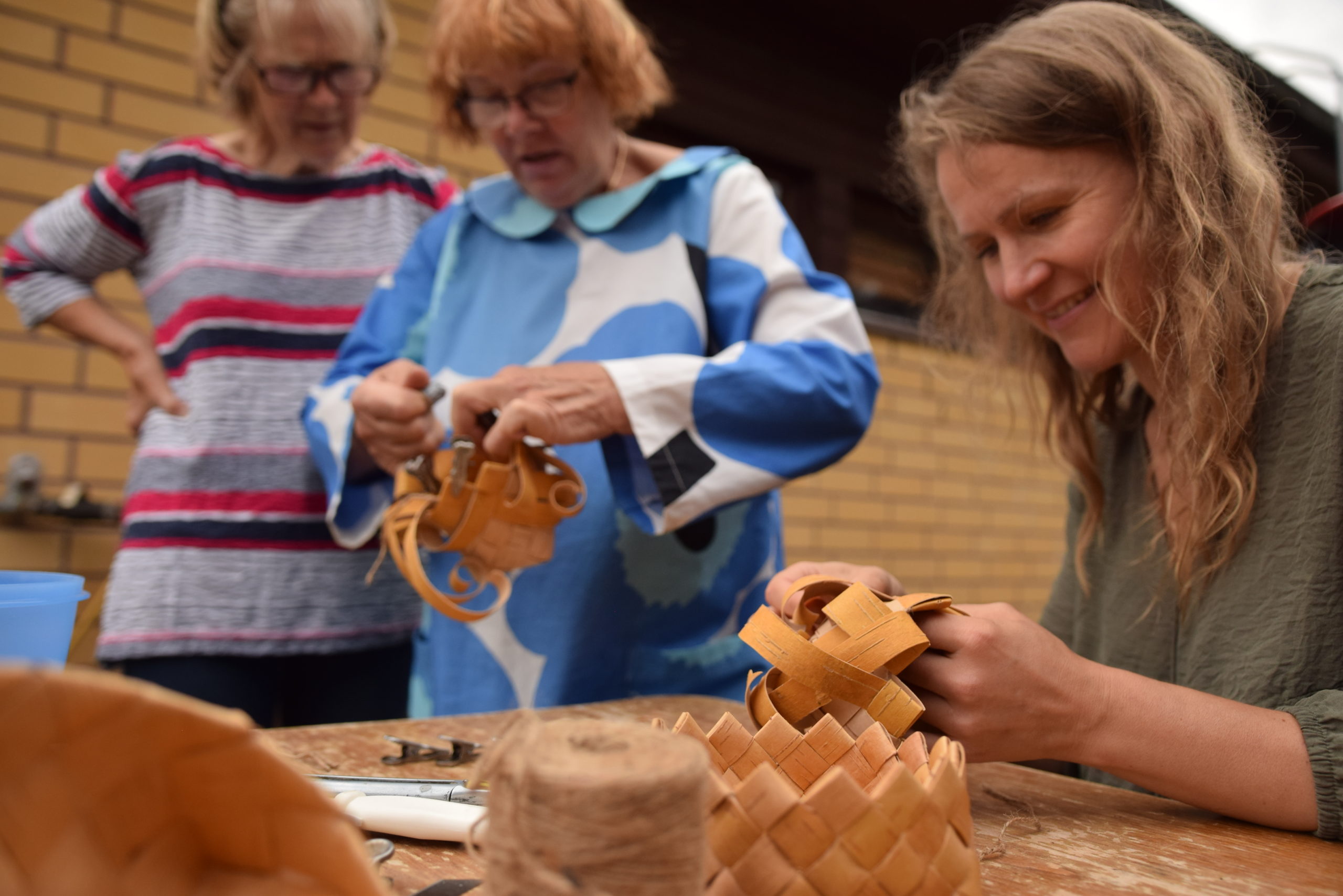 The year 2020 will also stay in my history as the year of a turning point. In 2019 I went through a lot in my private life and turned a new page. In 2020 I went through all that I had done with SaimaaLife so far – and decided it was time to turn a new page with my business as well. That meant planning the future with a new stronger spirit, with my own hands, and also together with my team.
Now, at the end of the year, I can honestly say that this is the year I started my real growth as an entrepreneur. That is something that I'm honestly proud of!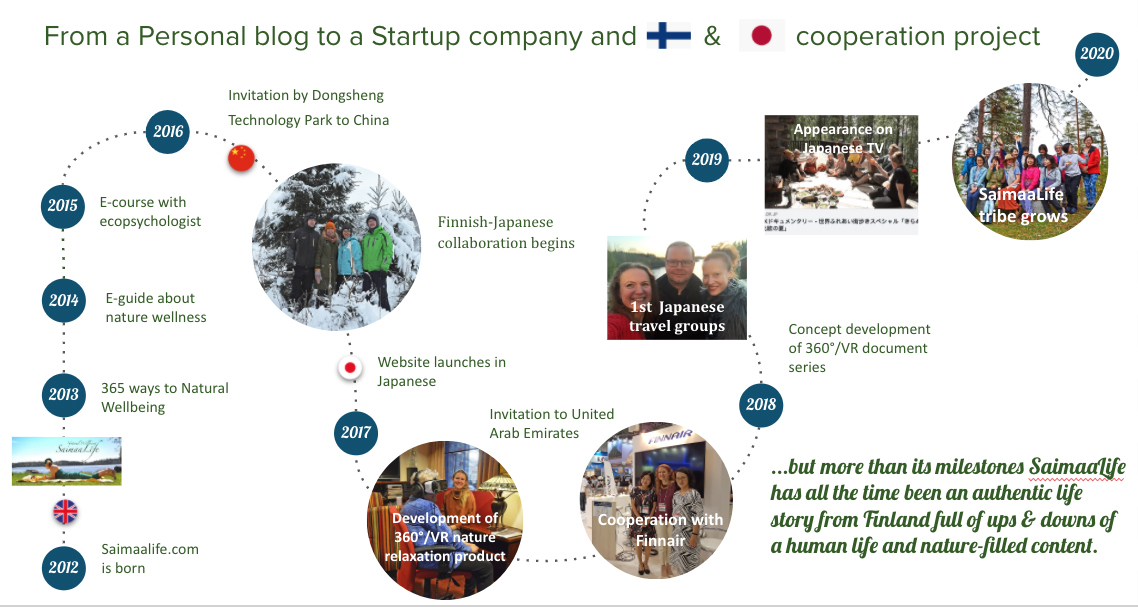 After the summer came autumn and school started. The kids and I enjoyed our time outdoors. As the counterweight of busy everyday life, we arranged simple times together at home as often as possible. My daughters' growing horse enthusiasm brought me – and them – a lot of joy, as well as Nefe cat who came to live with us for a few months. Following the cat's attitude and way of living taught me also many valuable lessons of life.

Second round – Here comes the SaimaaLife Christmas Virtual Tour!
It is hard to describe the beauty of Finnish summer, but it is equally as hard to describe the magic of the white winter wonderland. Around that whiteness and Christmas, Yukie, I, and Asaka Ito, our SaimaaLife Japan Manager, decided to start to build the second virtual travel program in the autumn. We wanted to offer our Japanese guests a piece of local life but we also wanted to take our guests to enjoy Hotelli Punkaharju, the oldest hotel in Finland located in the amazing Punkaharju nature reserve.
The tours were mainly sold through Veltra, and it was such a great feeling to notice that they sold as well as our summer tours!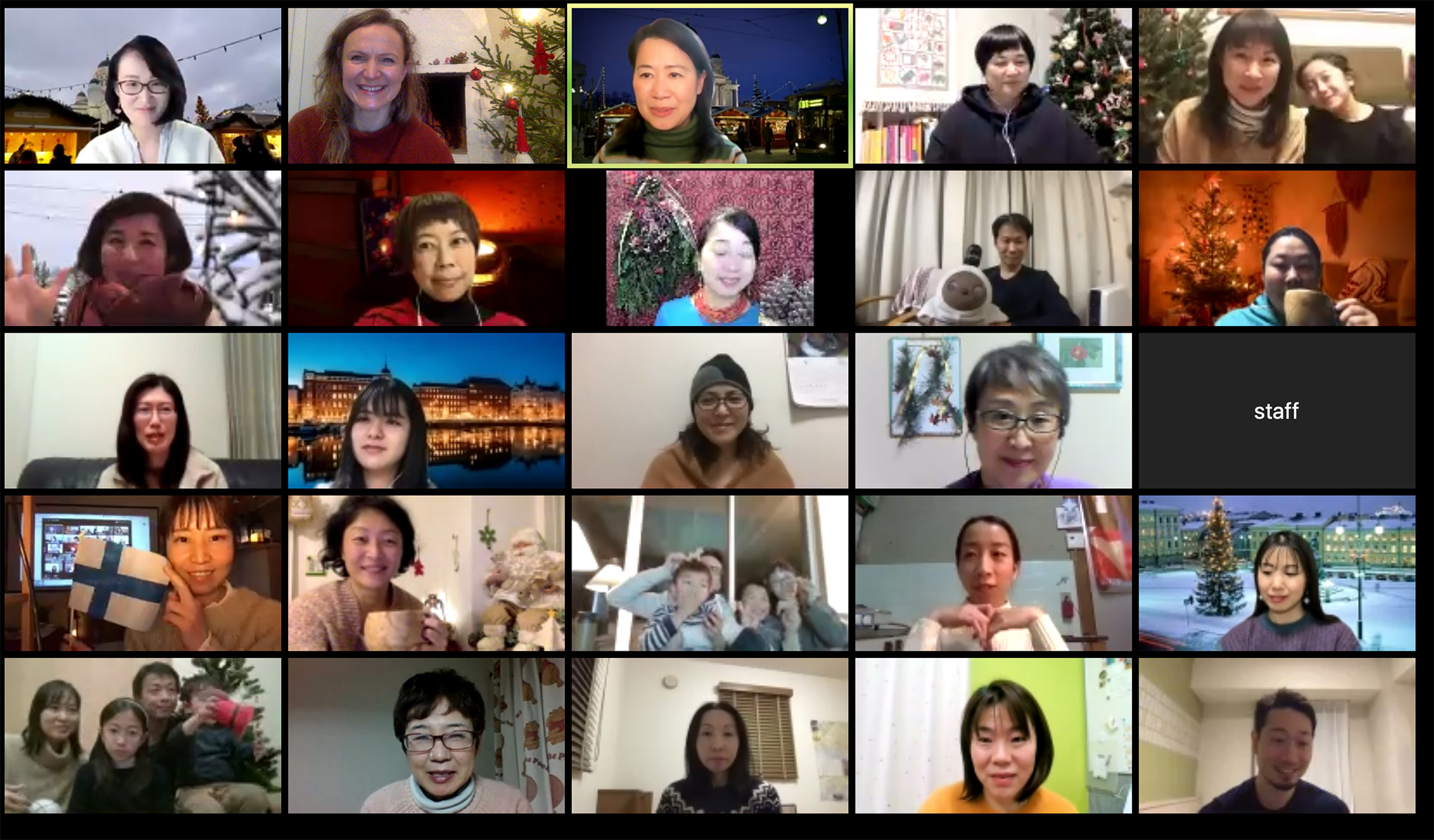 Our Christmas Virtual Tours are running now, and we make also a tailor-made SaimaaLife Christmas Virtual Tour to Narita Airport that is the biggest airport in Tokyo. I cannot say anything else than "Wow"!
Another "Wow" was also when Finnish broadcasting company YLE made a piece of news about us.
By the way, we will be on NHK, Japanese TV 17th of December too!
This year has brought many unpleasant surprises, but also nice ones. One of the latter ones occurred when Kotipizza – the largest pizza restaurant chain in the Nordic countries & also the most responsible restaurant brand in Finland – wanted to include SaimaaLife in their campaign about particularly gutsy Finnish companies during the tough times Covid-19 has brought. What an honor it was and also gave a lot of encouragement for the future.
I also want to show you this photo; the first time when our whole SaimaaLife Ladies team "met" each other.
The year 2020 marks a time in my personal history as the year when I really internalized how many amazing people I have around me supporting, comforting, and loving me. And to whom I can give my life and support too. This all is something that I only want to make stronger in the future.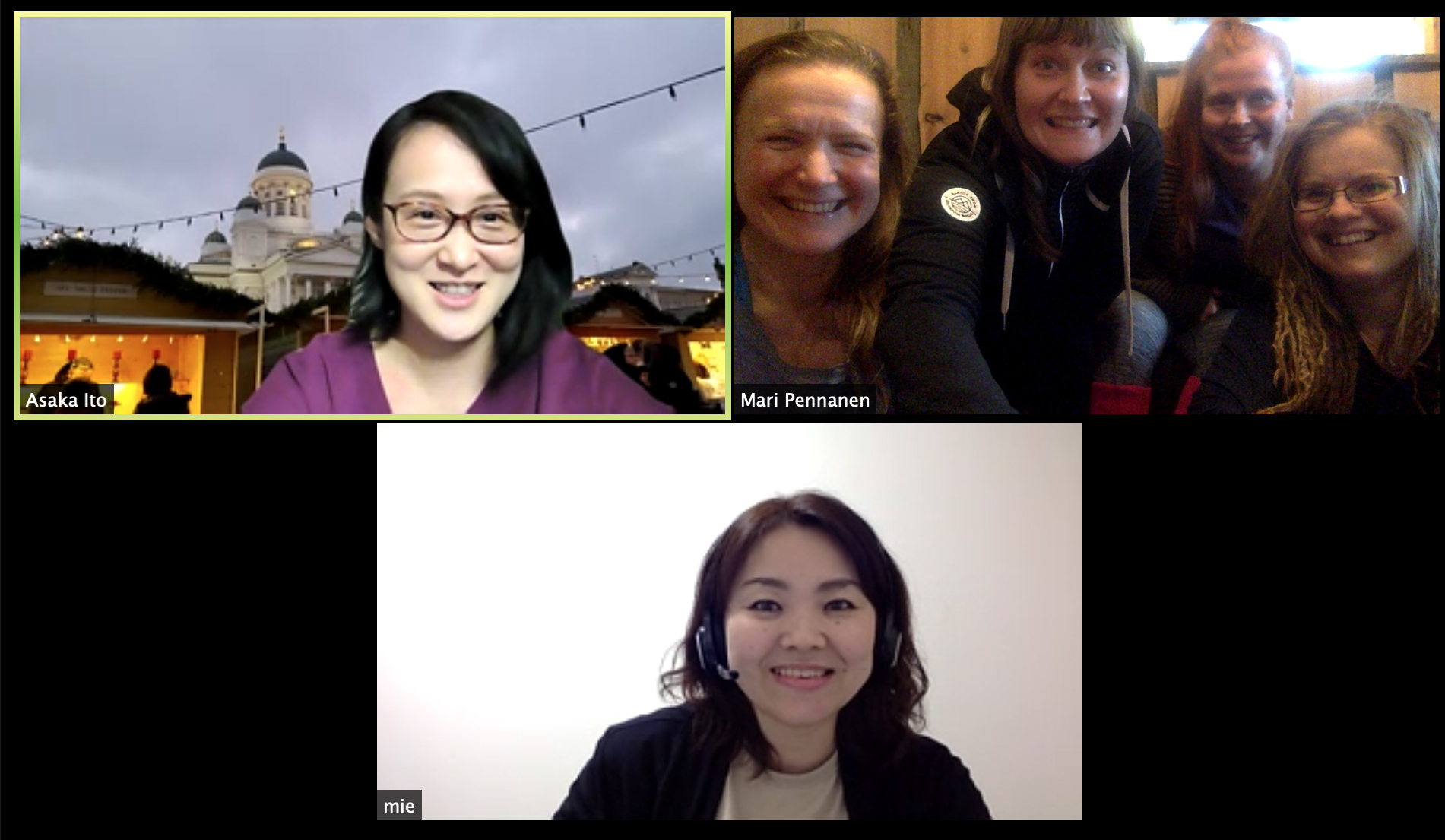 "Start taking small moments in your everyday life to feel your nature"
The year 2020 strengthened the thought that my own wellbeing really is the basis of everything, and how important it is to just strive for good and believe in yourself no matter what. To keep believing that life will carry you through it all.
This year also clarified to me how nature in all of its forms really is a great anchor for health and happiness as well. Based on that I want to give you the same thought for the year 2021, as I gave to all our Christmas Virtual Tour travelers:
"Start taking small moments – your moments – in your everyday life to feel nature: go to nature or stop every once in a while to just sit and hold a piece of wood, stone or such in your hands – instead of a mobile.

Start taking those moments – and see what kind of thoughts and feelings those moments begin to raise in your mind.

They can help you to feel better and more connected. They can even help you to find your own authentic nature over time."
I cannot say what kind of the year 2021 will be. But stay tuned! The best way to do so is to order our newsletter, which will bring all our new SaimaaLife stories and news straight to your inbox!
With love from Saimaa,
Mari