It's already December! Wintertime is here. The weather is getting colder outside so you feel like enjoying something warm internally. Here's our recipe for our delicious warm apple drink. We hope you enjoy it!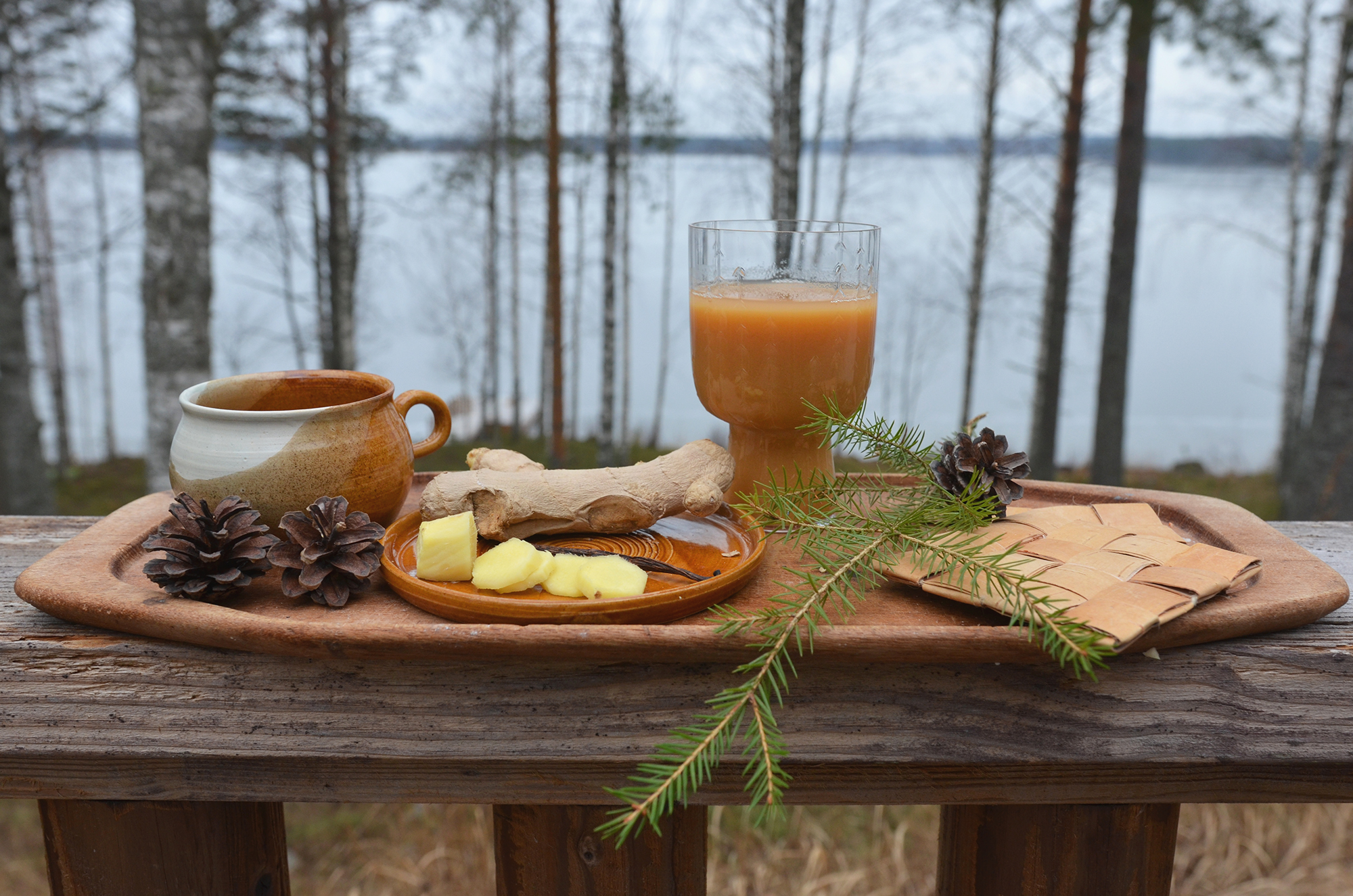 Recipe for SaimaaLife Warm Apple Drink (for 2)
4 dl your favorite apple juice (we recommend organic & local 💚)
2 cm piece of ginger
vanilla pod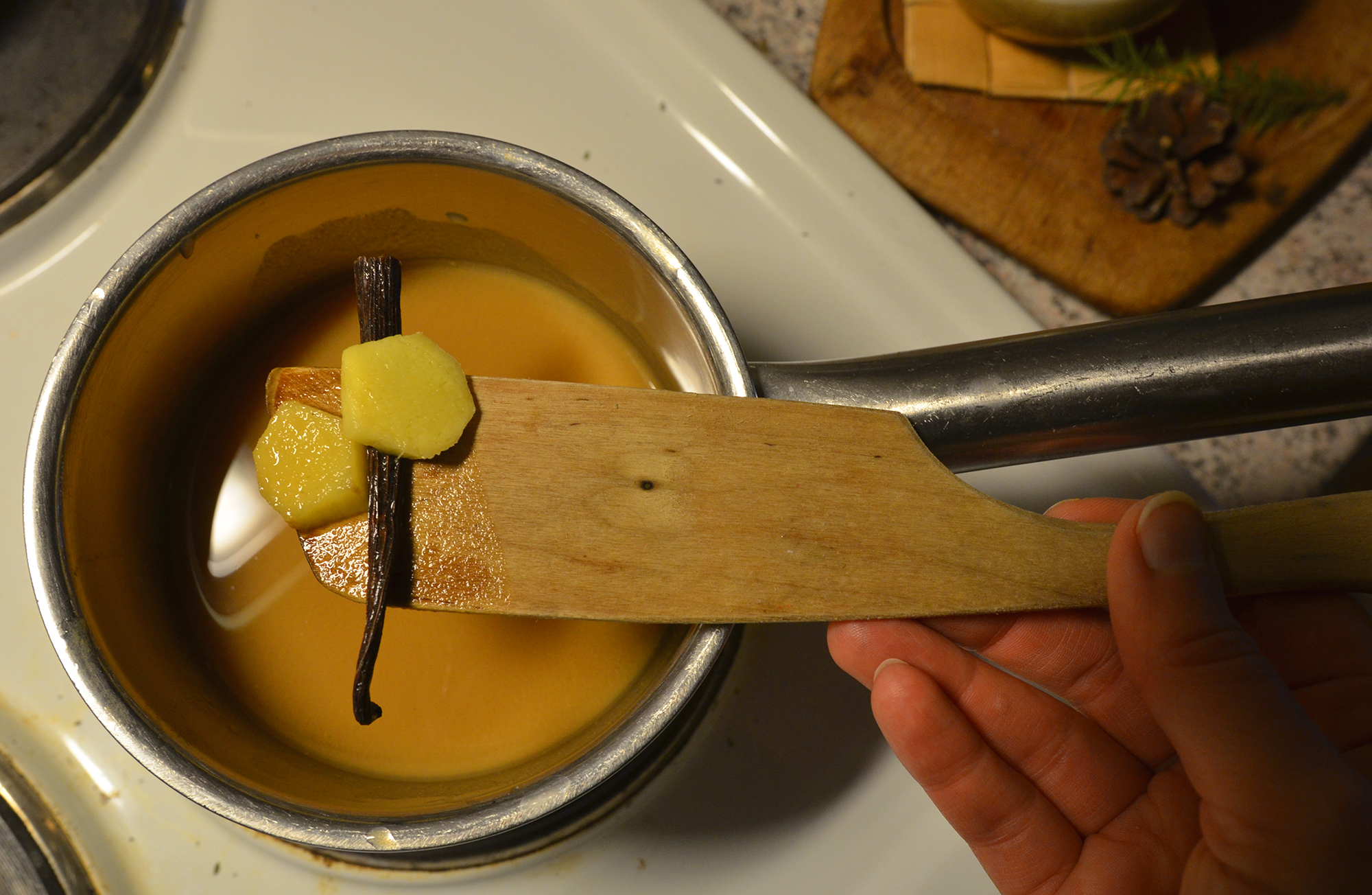 This drink is super easy to make:
Peel & slice the ginger. Place slices into a kettle with the vanilla pod and apple juice.
Heat the mixture until it's hot.
Strain the hot drink into mugs or heatproof glasses.
Take a slow moment to enjoy the drink in good company or in peaceful surroundings.
Extra tips:
Leave the spices to dry for later use
Add sweetness to your drink with honey or brown sugar
Make the drink even sweeter with rum, Jaloviina, or white wine
By the way, some of you may notice that these photos are from my old home, the forest cottage. That's right, Stiina and I took these already last year. However, the past year has been so crazy and exceptional so this recipe (among many others) were left unpublished.
This recipe is actually the first SaimaaLife recipe that Stiina made for SaimaaLife!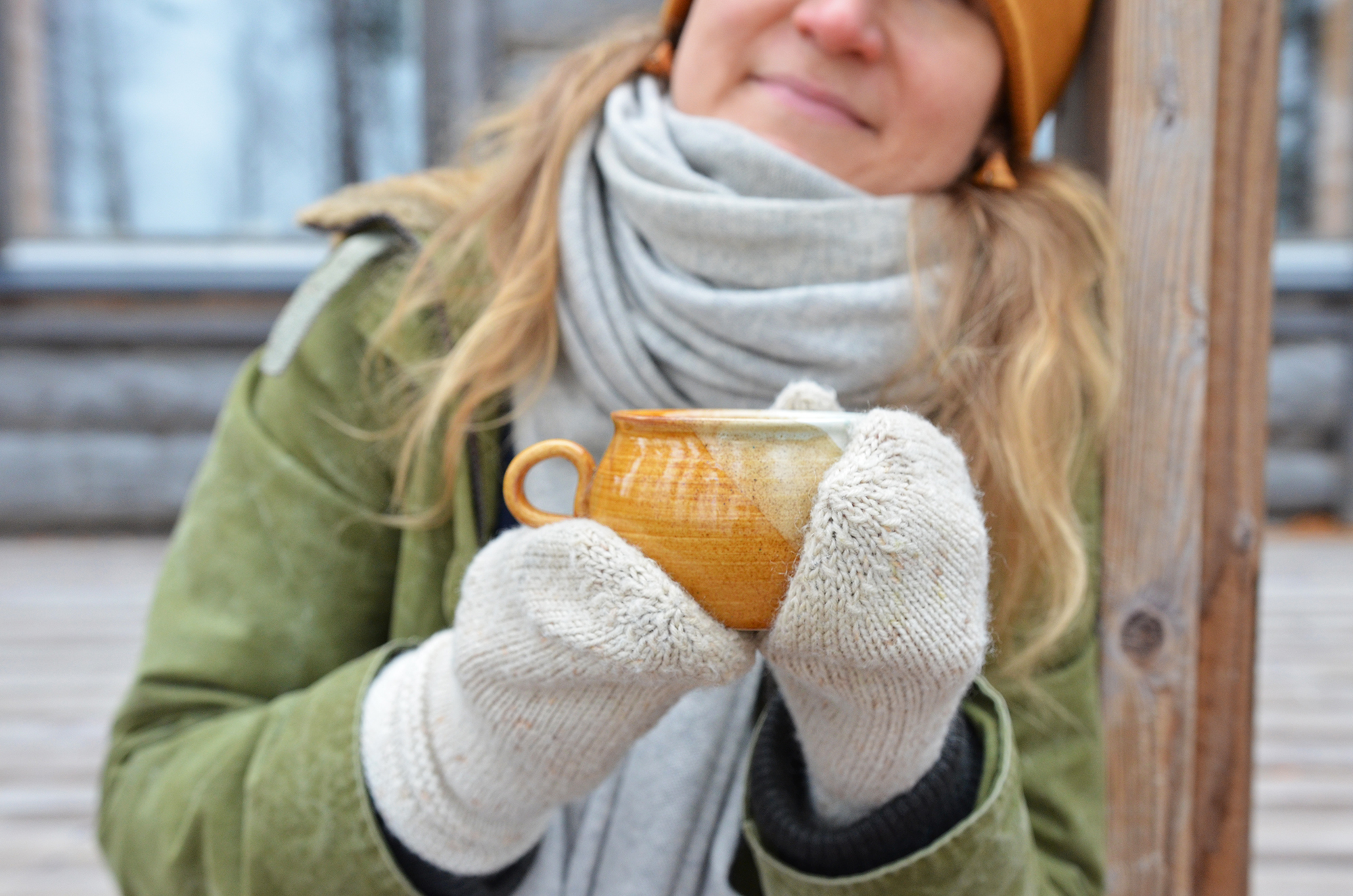 December means also that Christmas time is here. This warm apple drink works also as a Christmas drink. Many of you may know the traditional red Christmas drink, glogg of mulled wine – "Glögi" in Finnish.
Well, actually this year Stiina made also SaimaaLife version of that. You find our "Glögi" recipe on Facebook.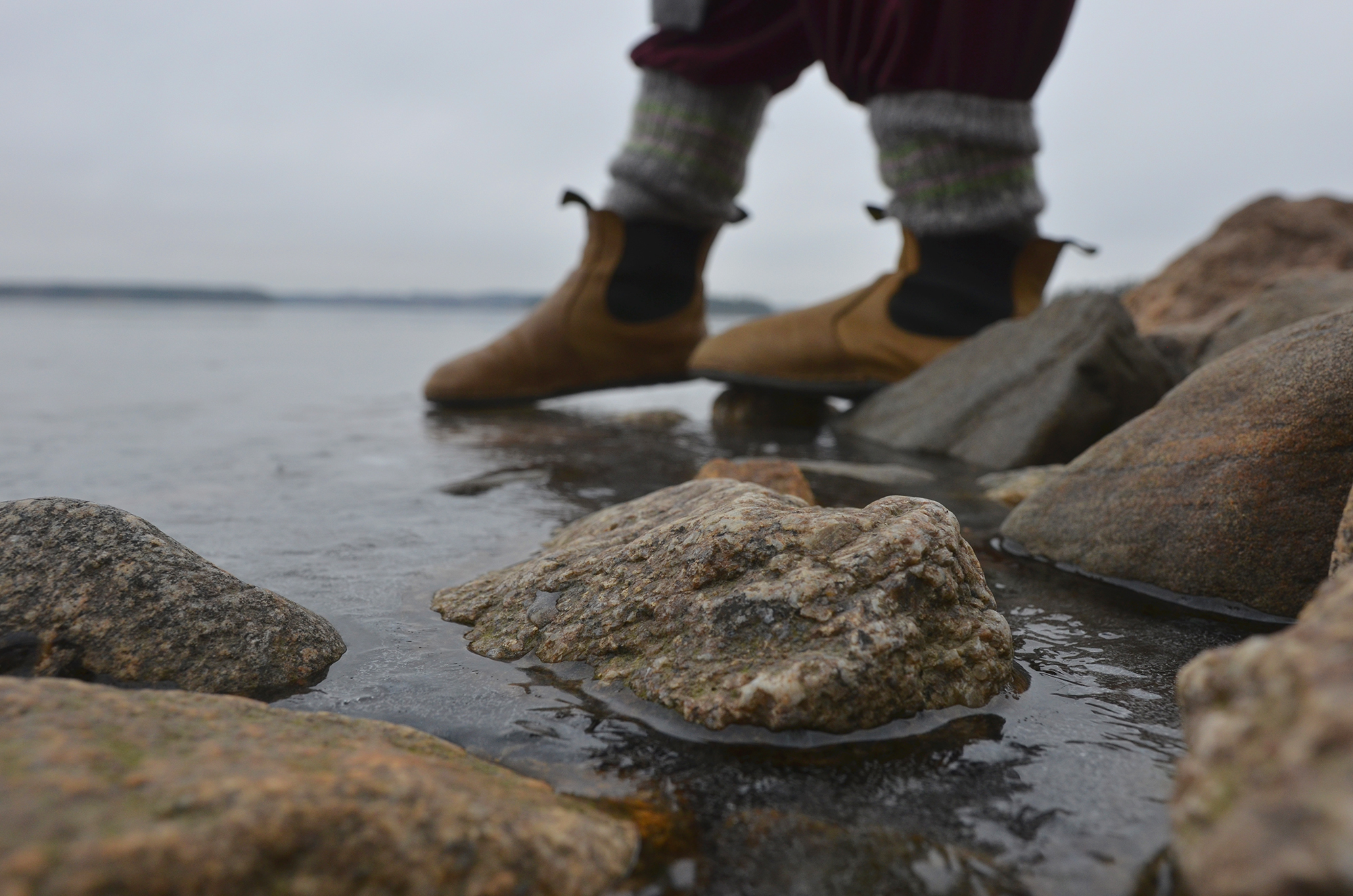 No matter what kind of warm drink you make, let's just say that it is at its best when enjoyed after some fresh air and time spent outdoors!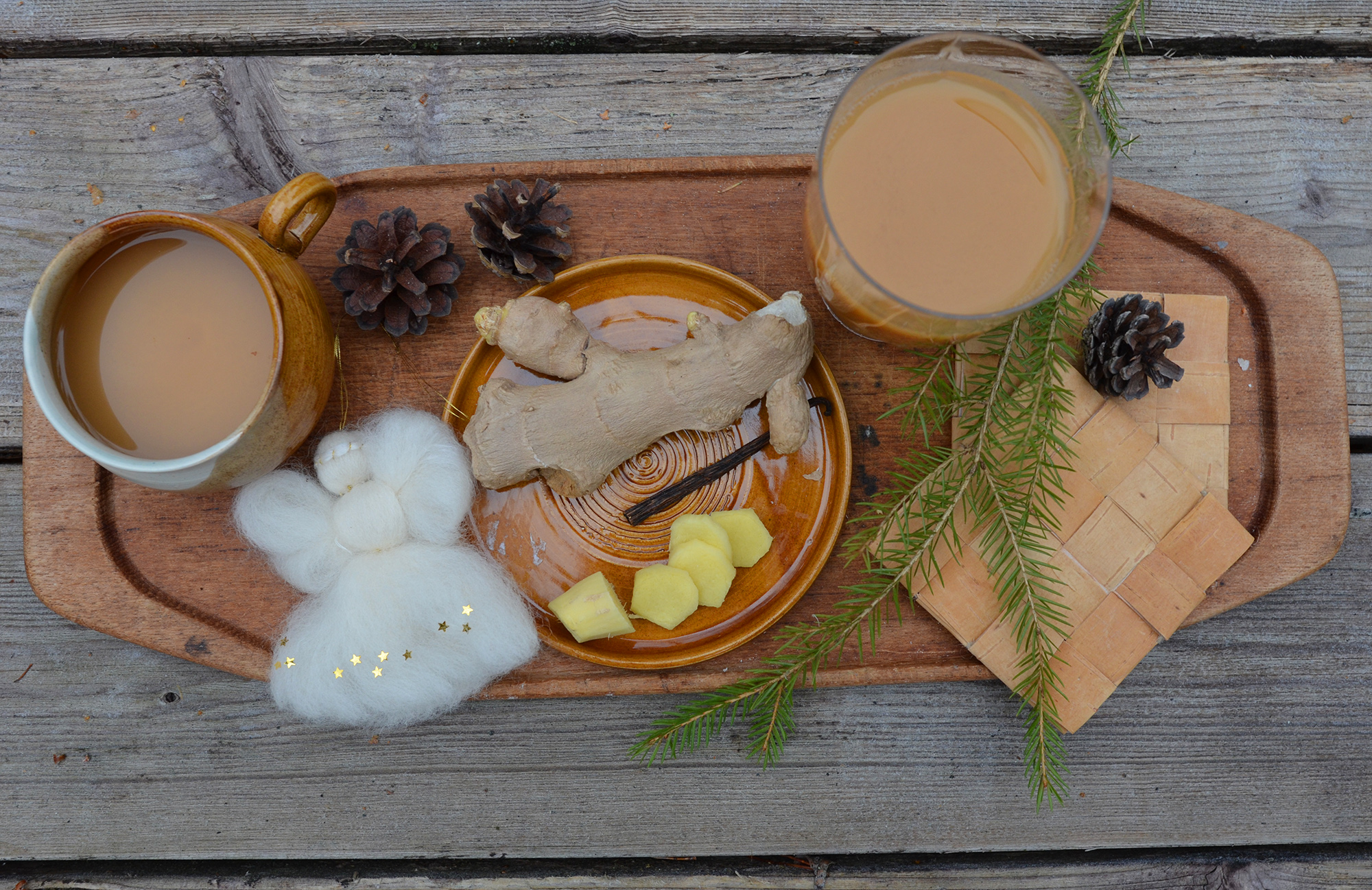 If you fancy something sweet (and Christmas taste) with the apple drink, we recommend Finnish Christmas gingerbread cookies.
Or if are more friend of savoury snacks, then our tip for you are famous Finnish Karelian pies.
With love from Saimaa,
-Mari & Stiina