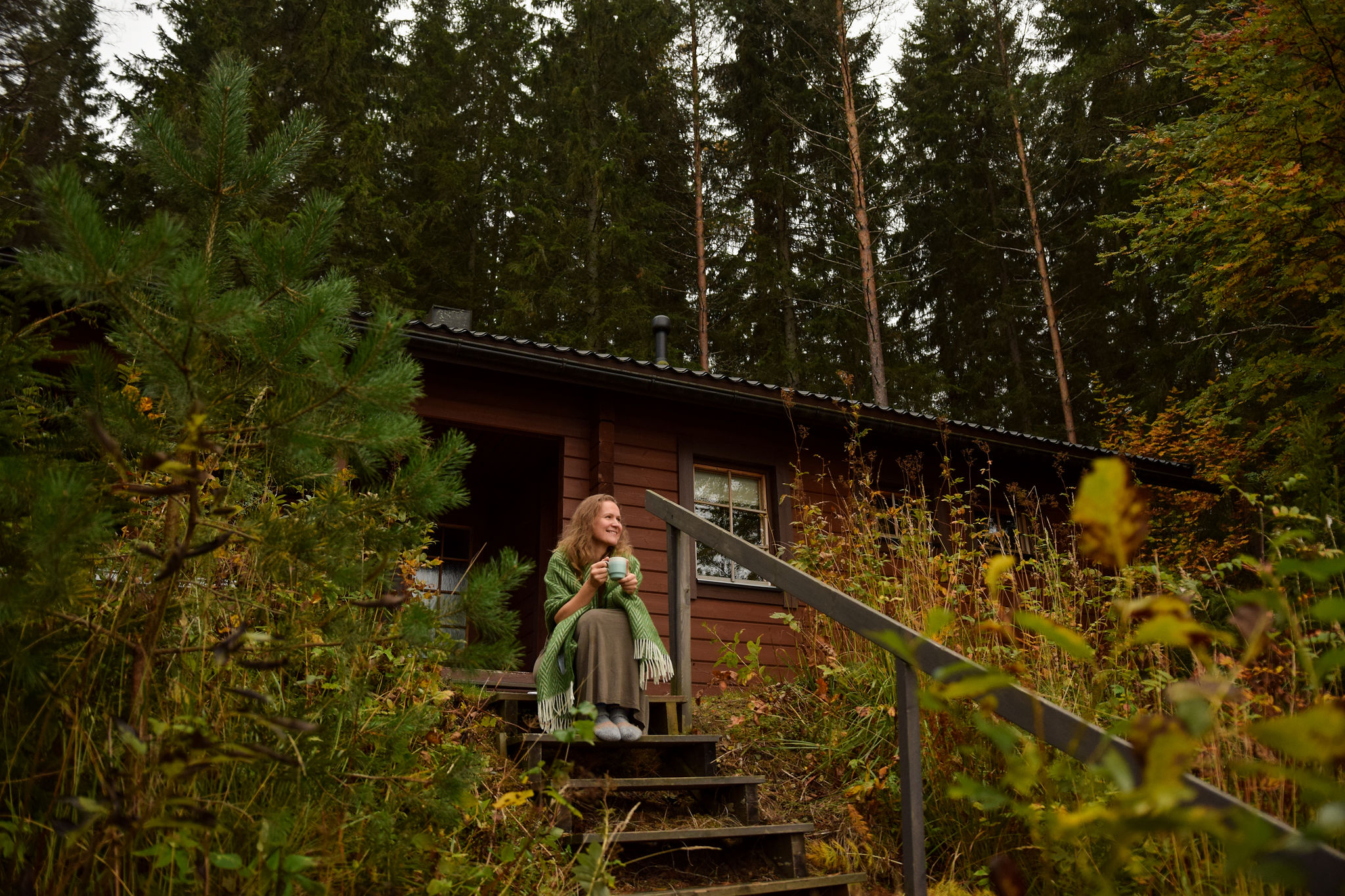 During the autumn times, we seek silence and serenity – also often time and space to be more alone after lively summertime with its long, bright nights. When the autumn is here it gives us Finns in a way permission to stay inside, get comfy in front of a fireplace, and rest.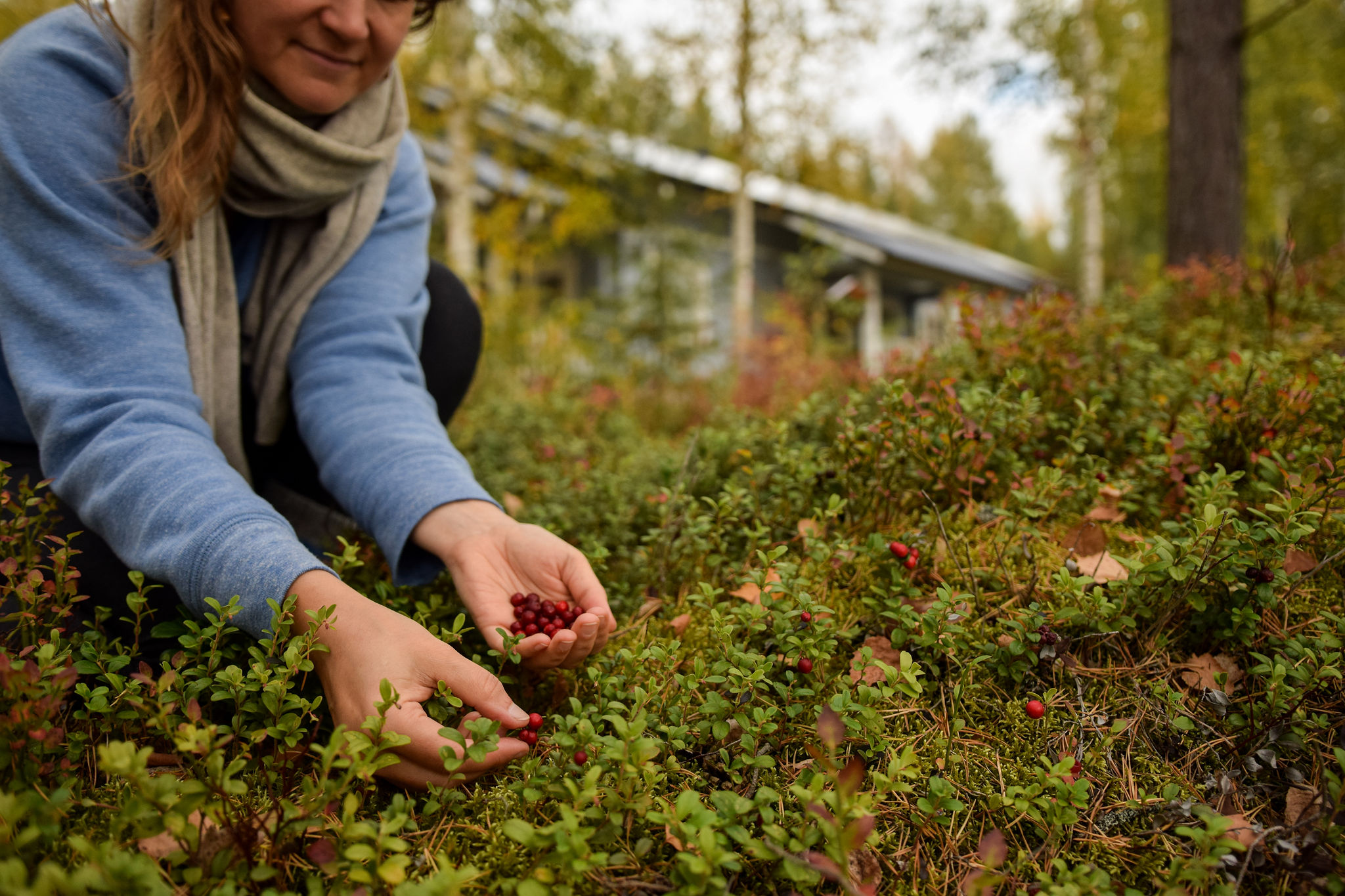 At the end of September, we visited Tynkkylän Lomaniemi travel company here in Punkaharju. It was perfect timing for us – to be at peace in nature awhile and spend time in the autumn forest. At first, it should have been our whole lady trio visiting at Tynkkylä but unfortunately, Stiina wasn't able to join us so therefore it was just me and Mari.
We were welcomed by the entrepreneur Jukka Heikkonen and his mother Raija. However, Raija was doing some crafts and we let her continue her work after saying hello to her too.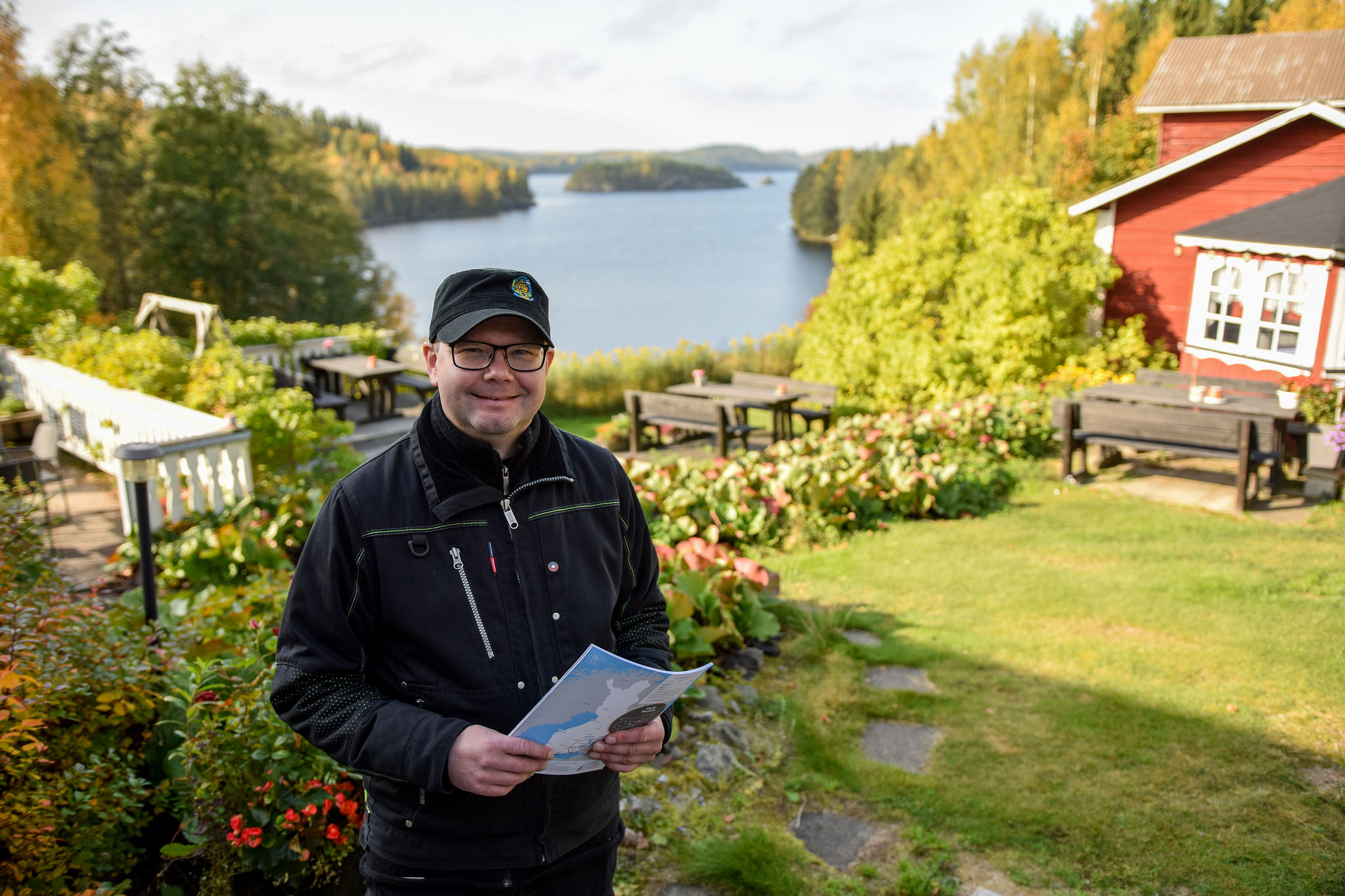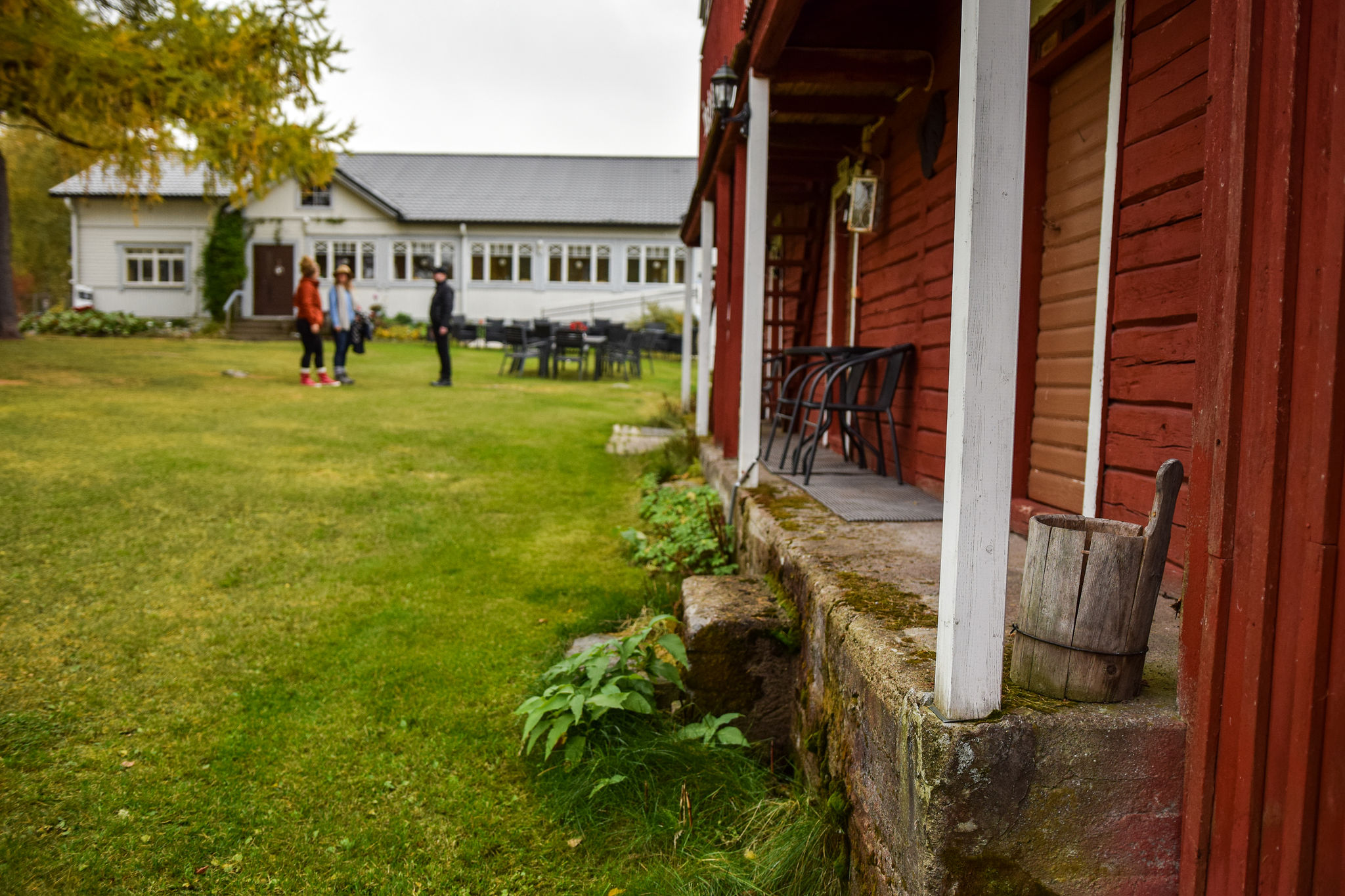 We stayed over at a traditional lakeside log cottage called "Illanvirkku". Like all Tynkkylän Lomaniemi rental cottages, it was located by the lake Saimaa and surrounded by tall coniferous trees.
If I remember right when I entered into a cottage my first words were "This is so cozy! I could live here!" I felt instantly secure and good. The cottage wasn't too big (two bedrooms with 4+2 beds) but it had everything that was needed from a fully-equipped kitchen to the electric-heated indoor sauna. Plus wood-heated lakeside sauna with dock and barbeque place!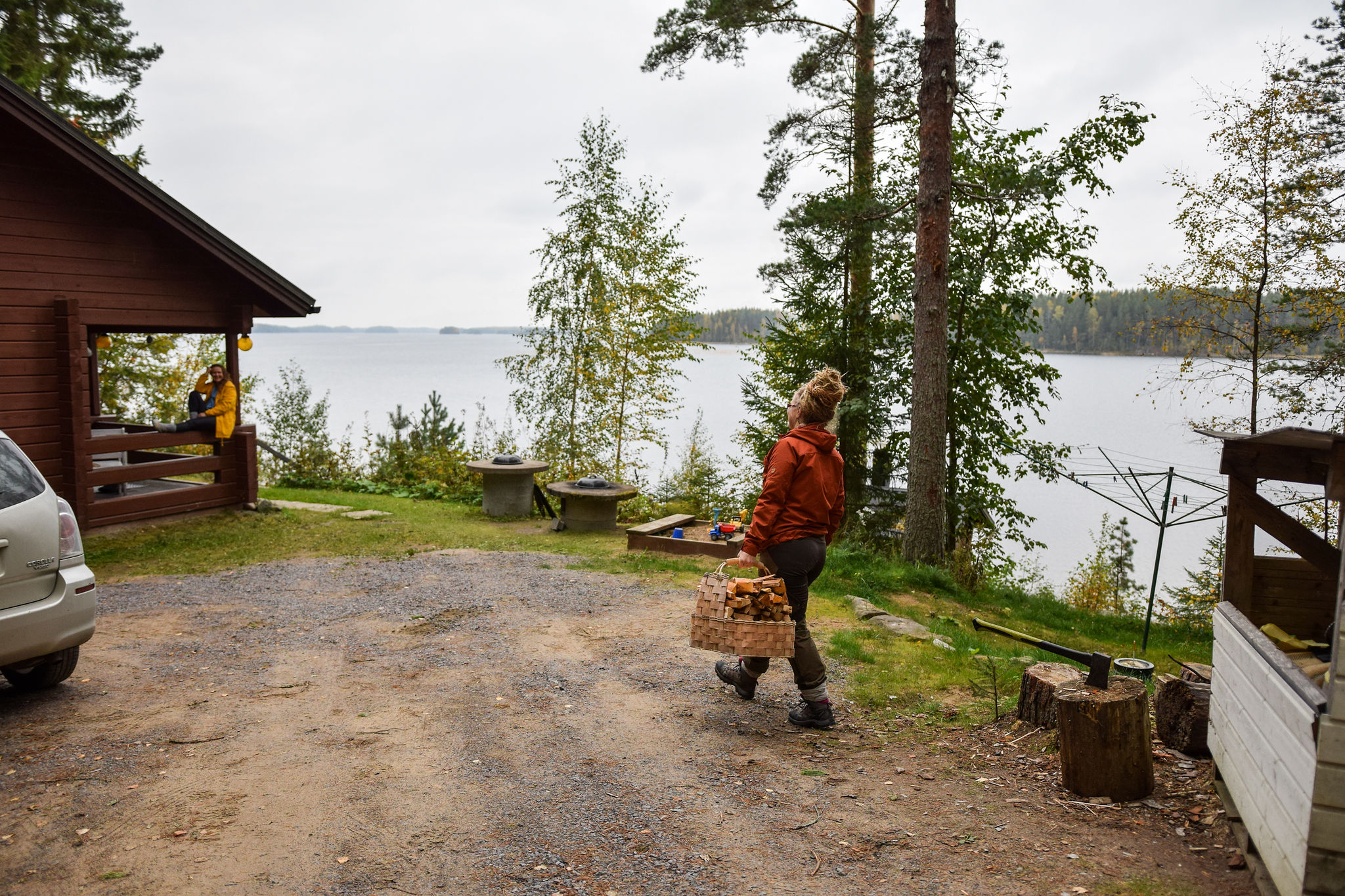 Right outside of the cottage, there was a moss-covered forest. One great feature at Tynkkylän Lomaniemi is that the cottages are designed in a way that there isn't a direct view to another cottage. So, total peace and privacy were guaranteed to us and is to all of the company's guests.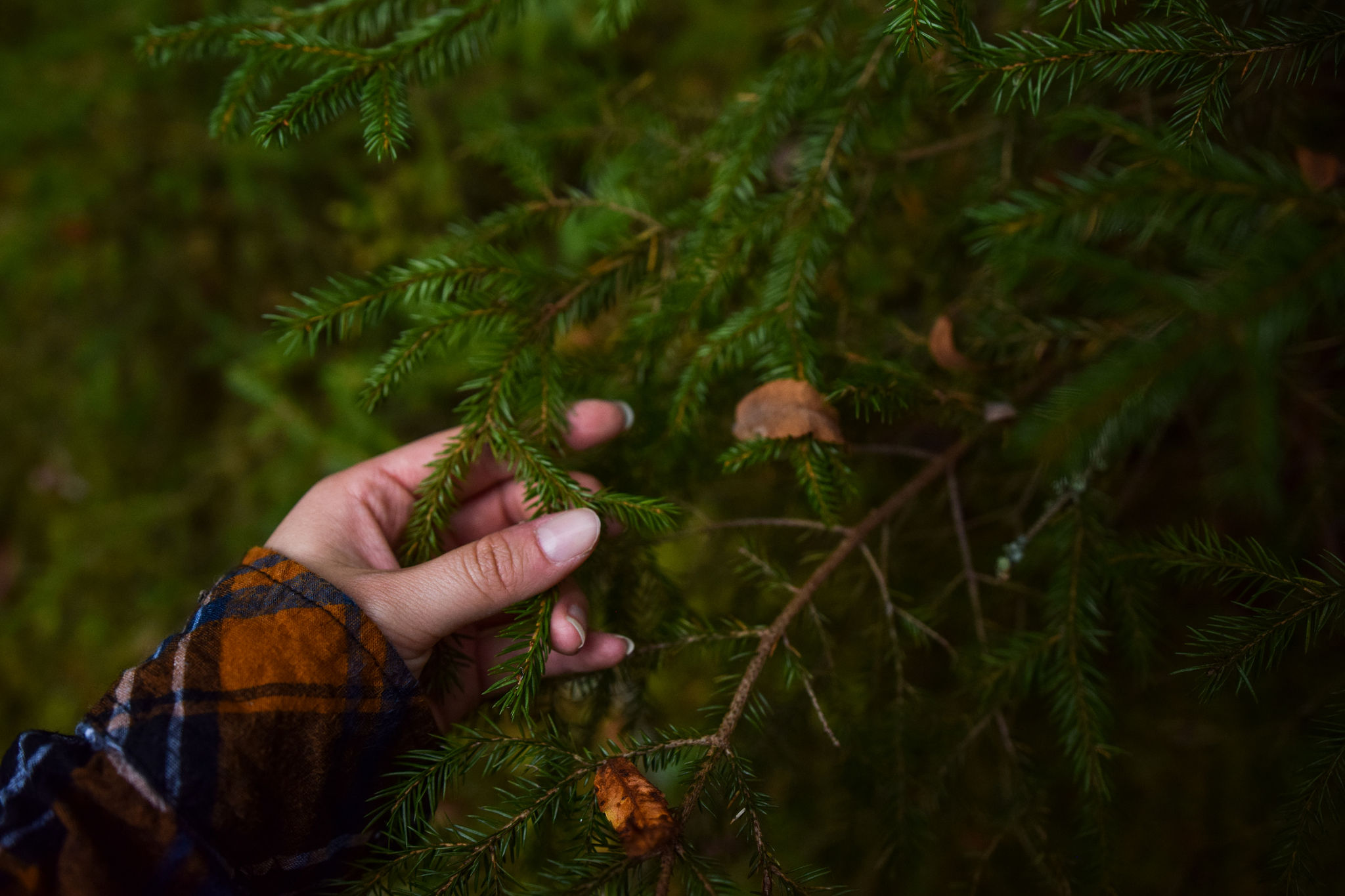 The weather was dry and a bit cloudy – good Finnish autumn weather in other words. We decided to have a little walking trip nearby. Jukka gave us directions to visit one lakeside nature lookout. He told us also planning to make a longer nature trail with a campfire place to their family's lands in the future. We definitely supported the idea! After all, it is such a great thing to be able to start a nature trail almost next to your door.
On our little forest walk, we found chanterelles and lingonberries which we saved for the next morning to put on top of our morning porridge. For the forest snack, we had filled thermos flasks with hot coffee and tea and made rye bread sandwiches with smoked vendace. Yummy!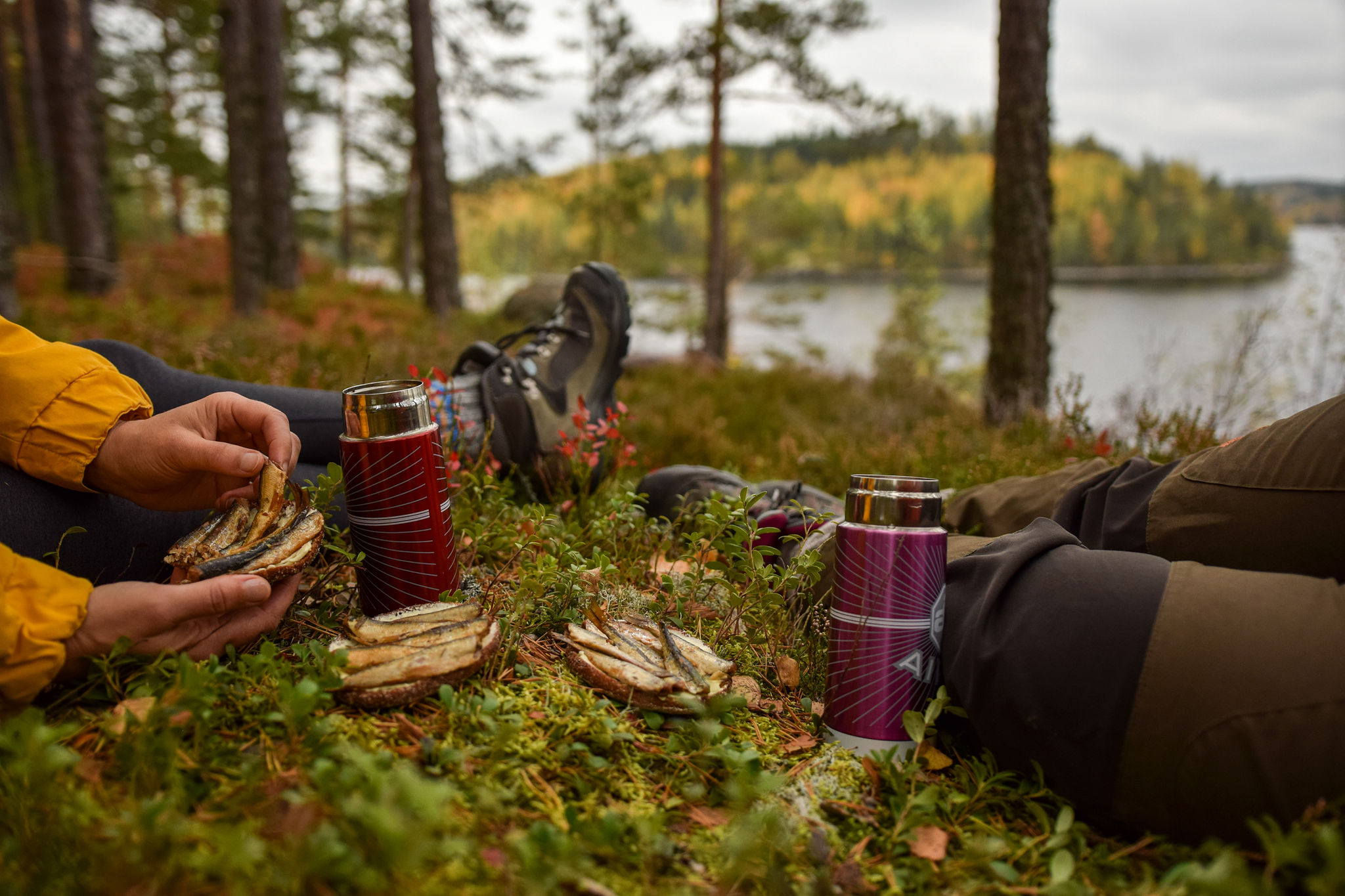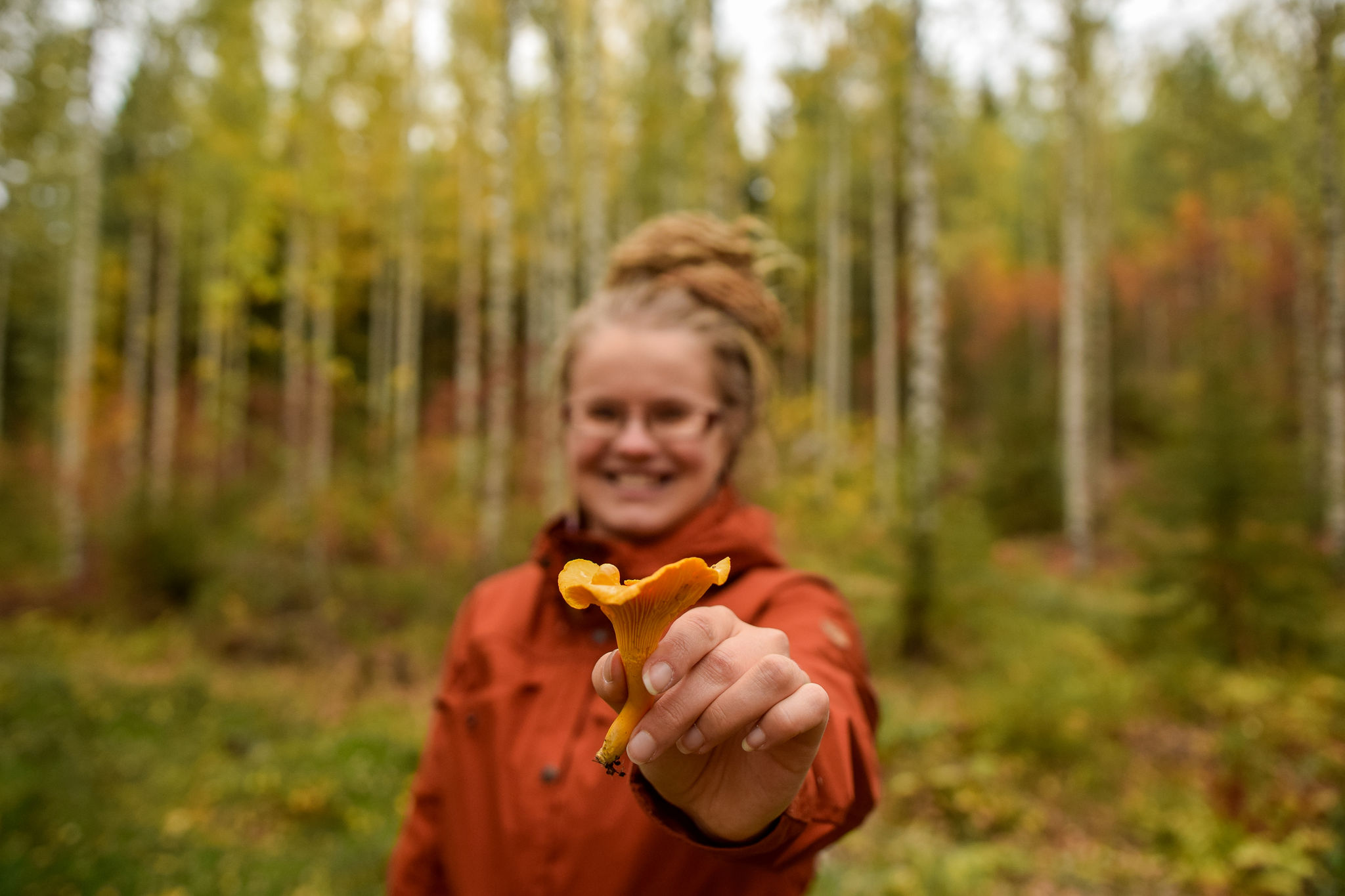 Beautifully "ruska" with its autumn colors surrounded us where ever we walked or looked. I and Mari agreed Finnish "ruska" be one of the best seasons because of its vibrant colors and all the wild food that it offers for us.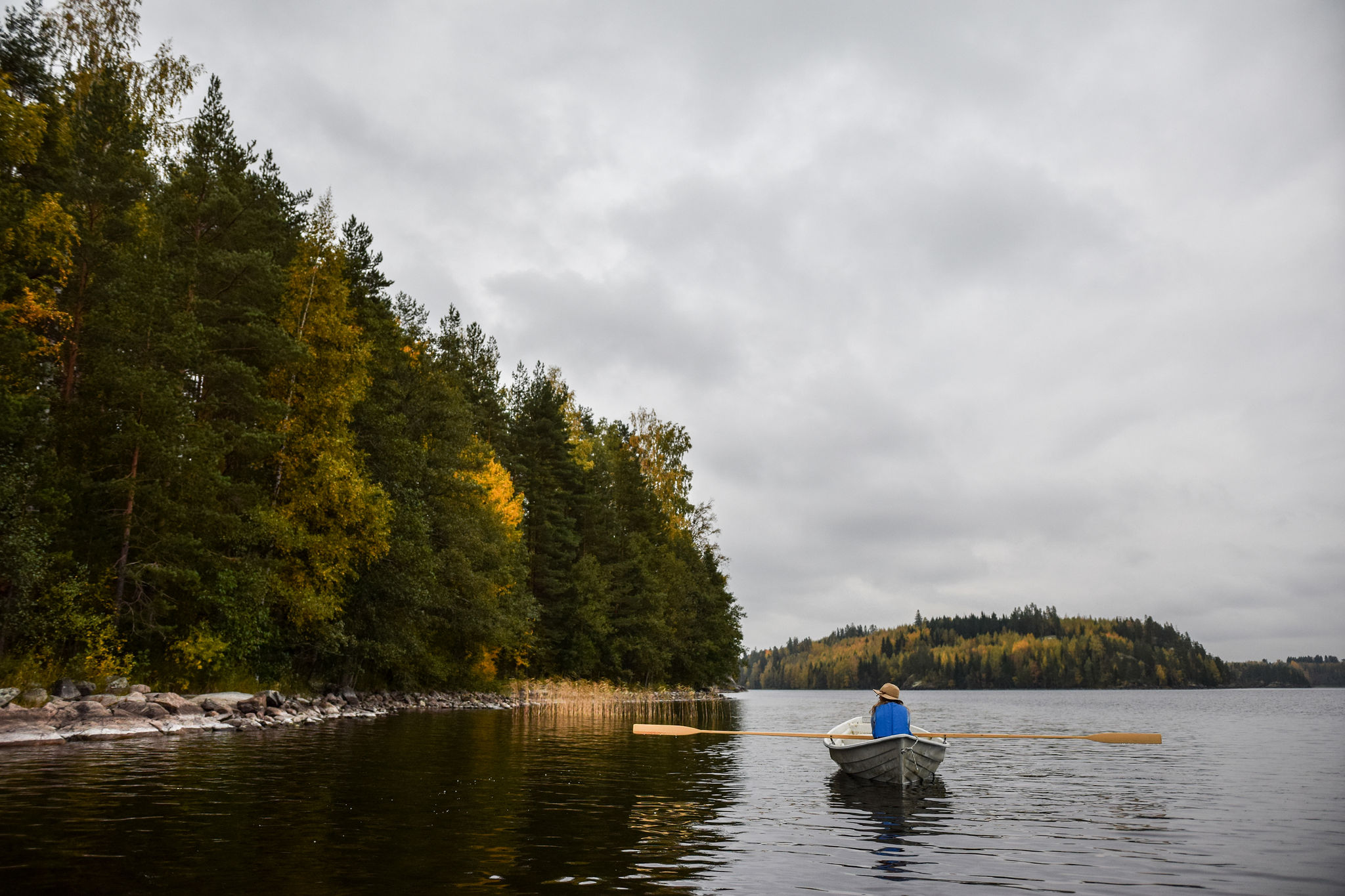 What comes to food, Tynkkylän Lomaniemi organizes buffet breakfasts and dinners for groups. However, food is not served in the main farm building on a daily basis, so visiting grocery is needed before arriving in your cottage. We had homemade funnel chanterelle soup on our menu list. We forgot to buy butter but it was only one phone call and Jukka gave us some. Wonderful customer service!
Lakeside sauna heated during our dinner. "Löylyt" in the wood-heated sauna is softer and more humid so we preferred the lakeside sauna over the electric one. However, it is great that many of Tynkkylä's cottages have both sauna possibilities.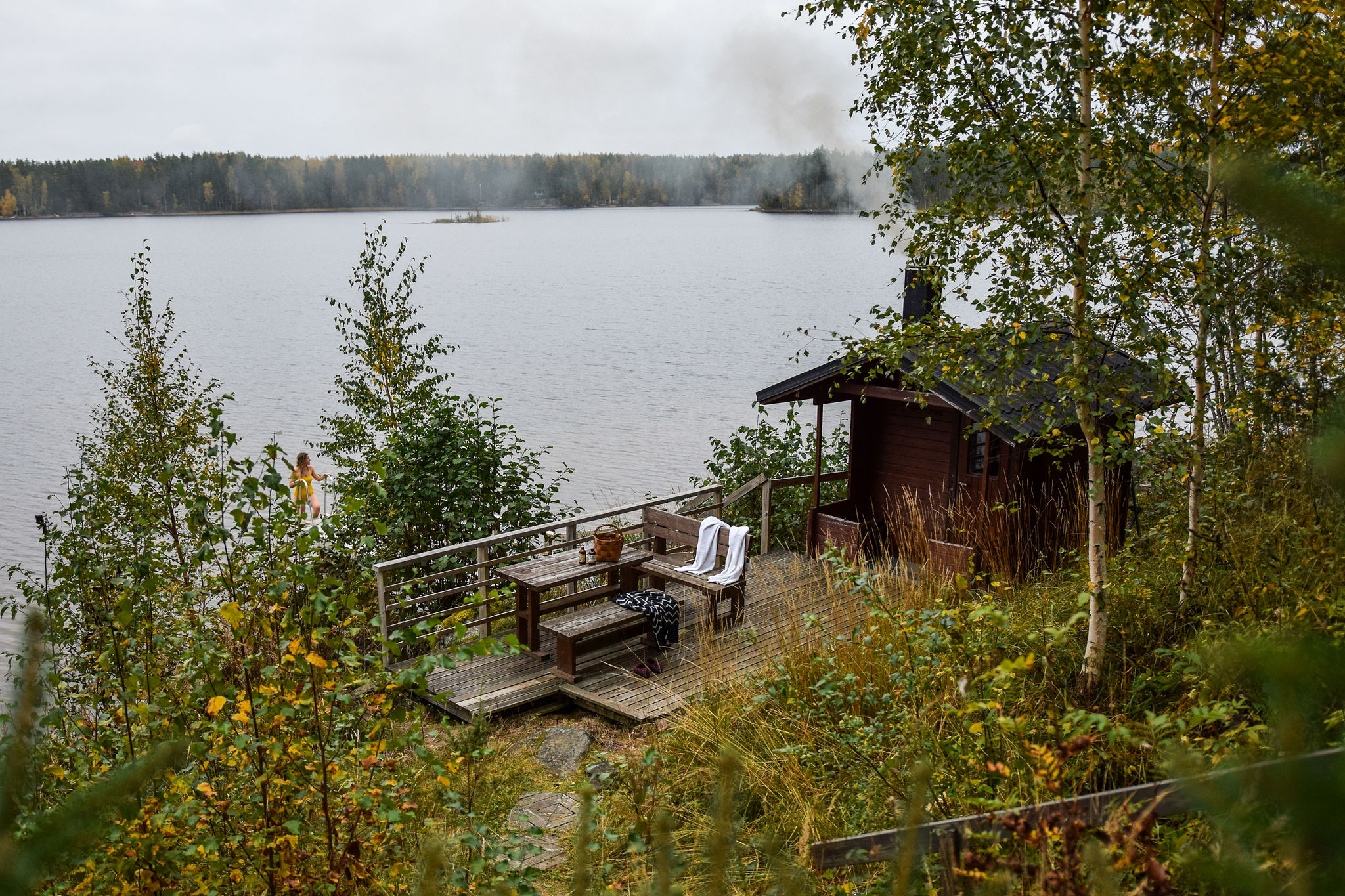 After the sauna, we lighted up a fireplace inside the cottage and some candles. By the way, candles are a part of the cottage equipment.
The sound of a crackling fire is one of the most relaxing sounds I know. It is truly mesmerizing to stare at the fire. You feel that your troubles fade away awhile when doing so. You forget the time and the world for a moment. In the evening we still had some sausages. Mari had brought them and we roasted them in an open fire. Luxurious!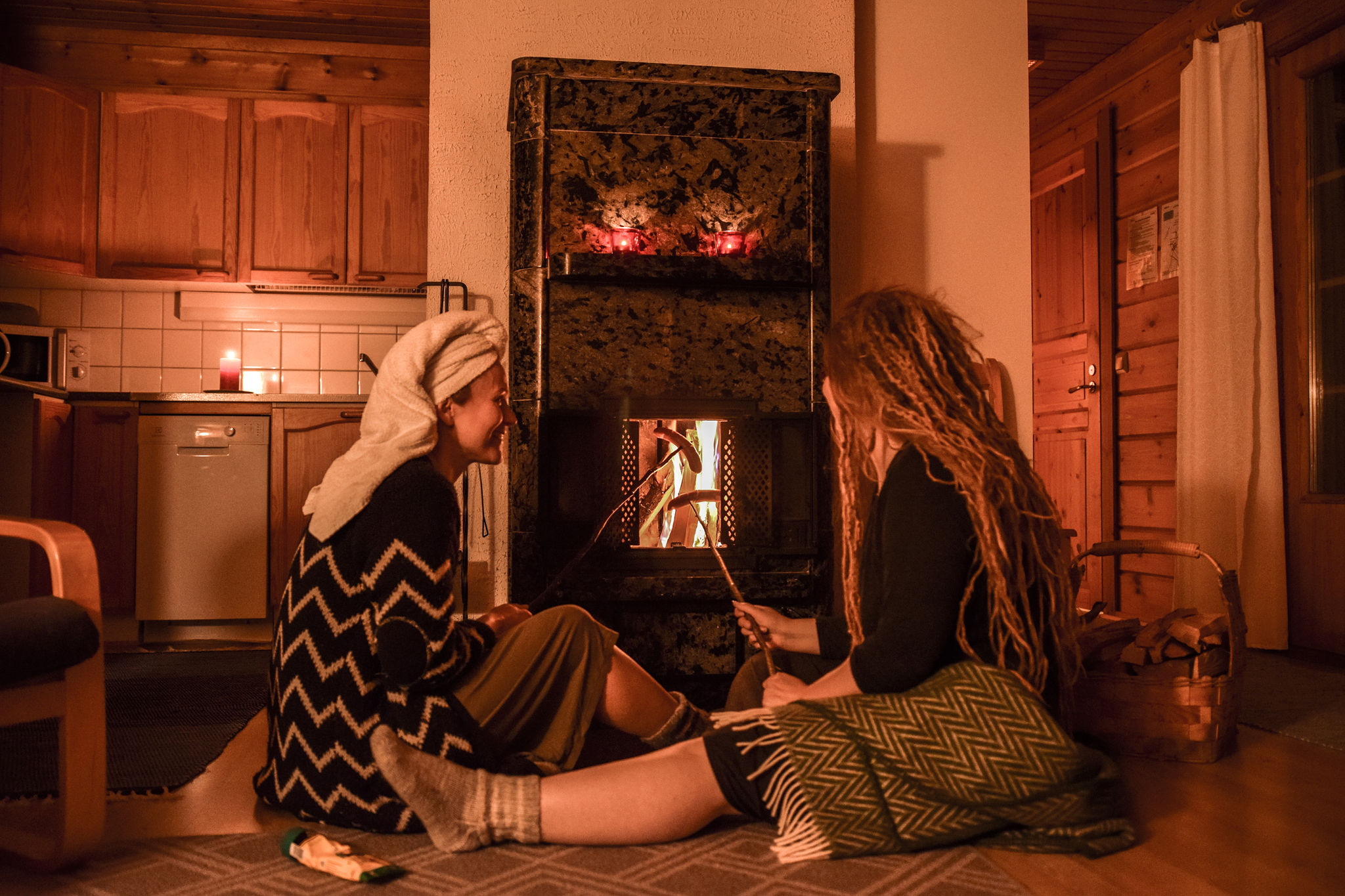 We think that to get a perfect atmosphere you don't need a lot.
My perfect evening was a combination of wonderful elements as chitchatting with my sister, cooking, fire, chilling time without hurry, and the autumn dusk outdoors. I also think this was one of the highlights of our trip. A possibility to be fully present and have a warm feeling inside. Those kinds of moments are so meaningful and precious to cherish in life.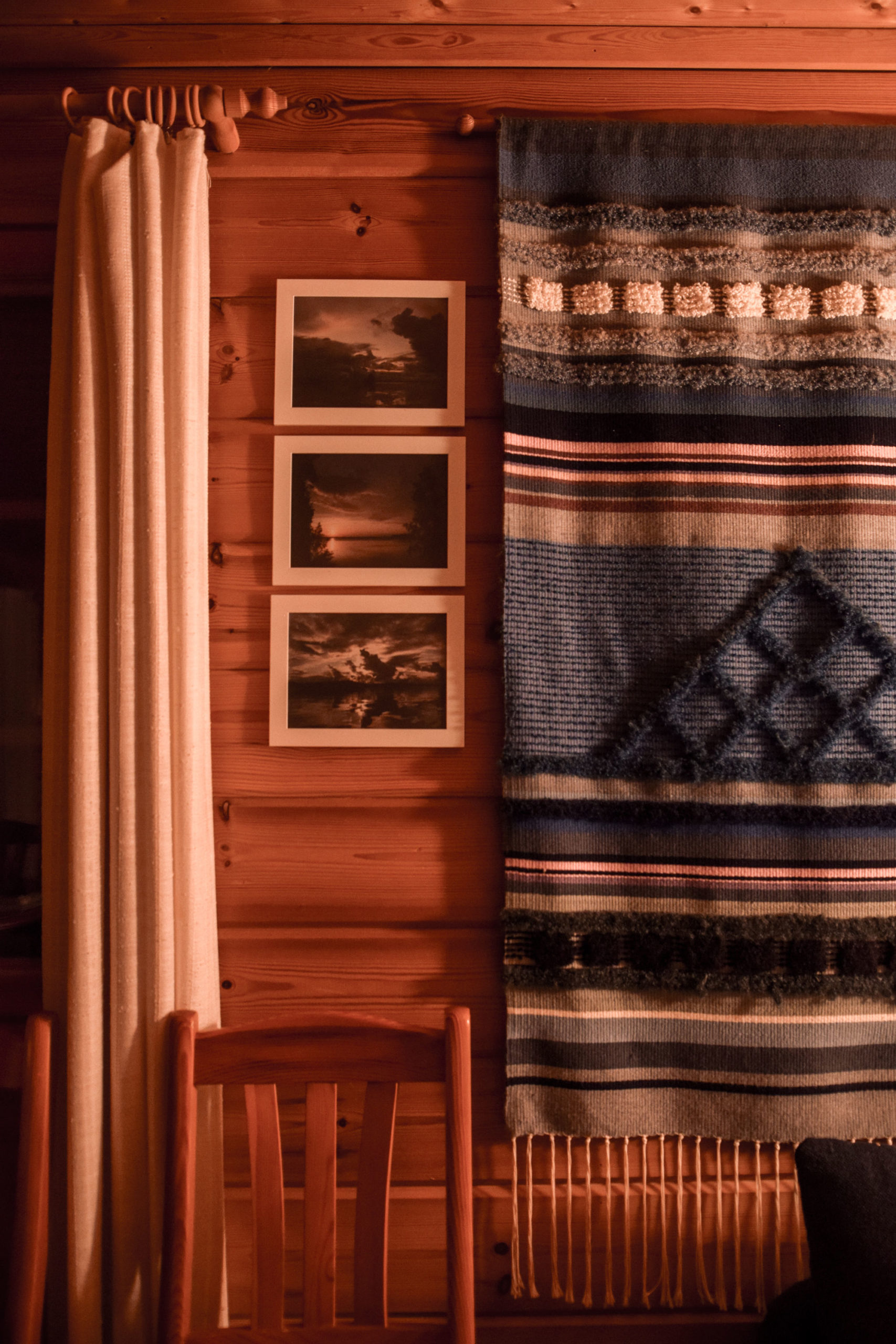 After sleeping we woke up to a hazy new day. The lake's surface was covered with mist and surrounded by silence. Mari's morning routines are lake swims so she went swimming while I took some photos of the calming morning mist.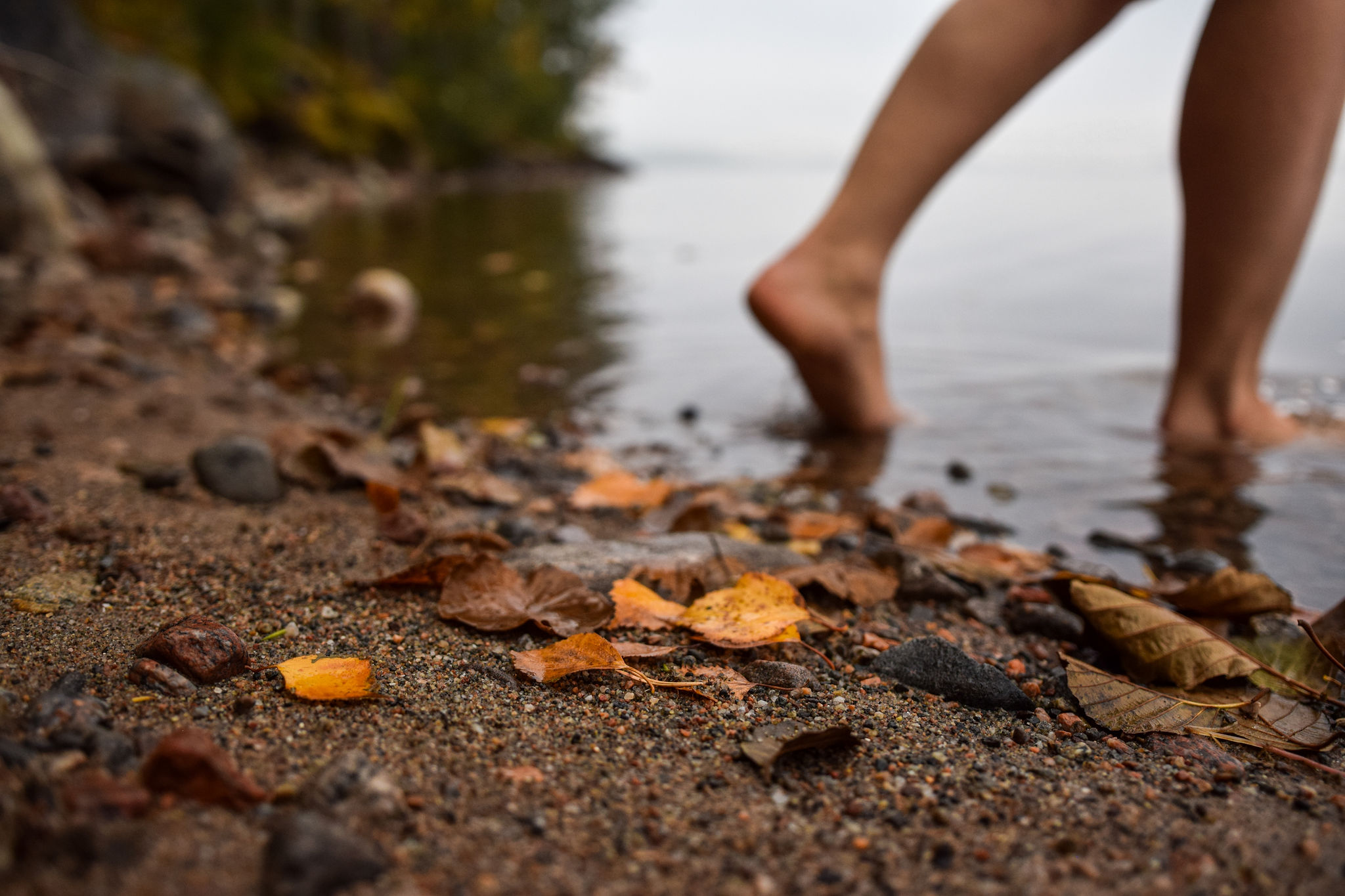 We drank our morning coffee outside and listened to migratory birds singing from the opposite side of the lake. Some of them flew above our cottage too. No words needed to describe how it felt 🙂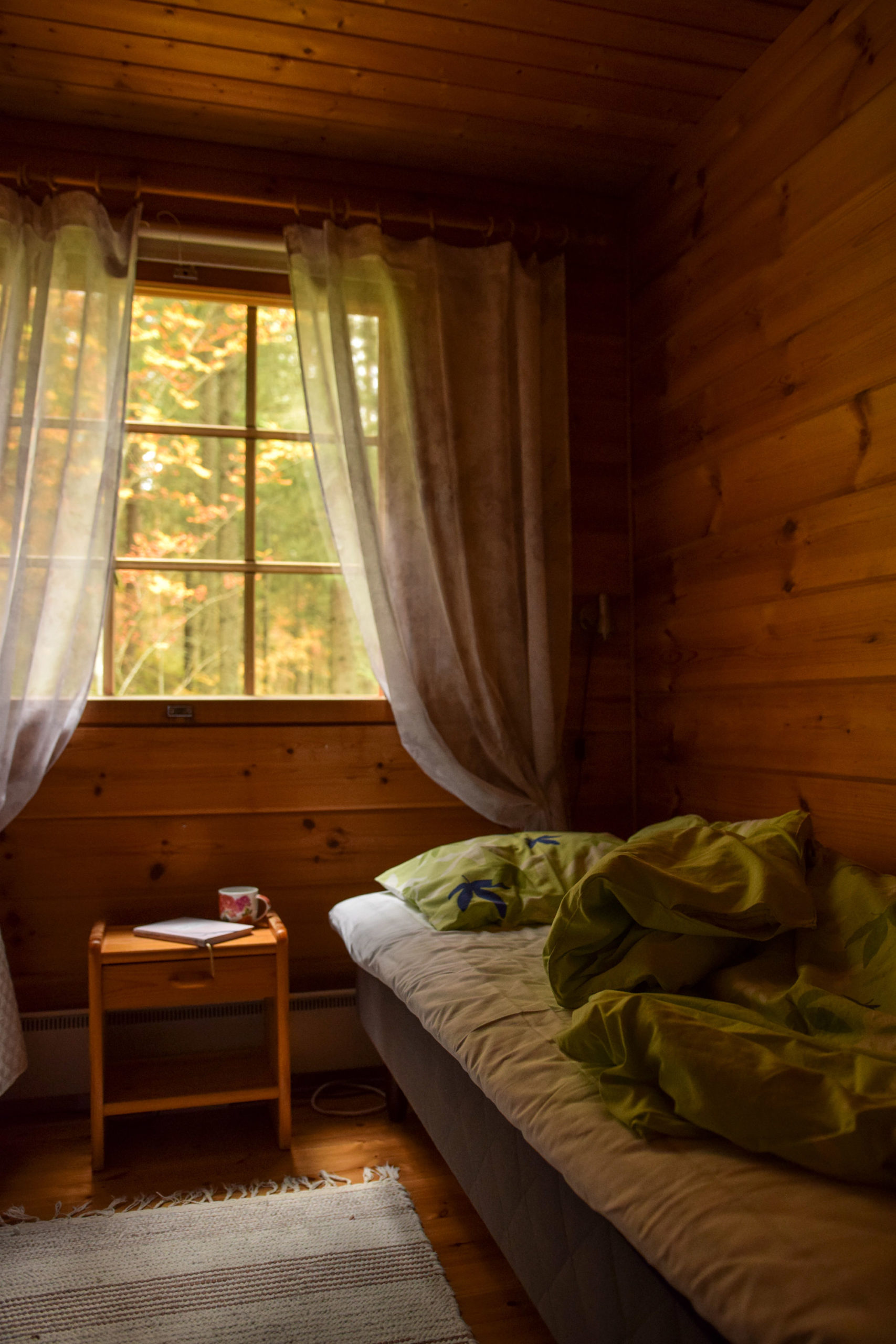 Some of the cottages of Tynkkylän Lomaniemi are more traditional ones and some more modern ones. However, all of them are fully-equipped and have good Wi-Fi connections available. Besides spending free time I could imagine myself working at Tynkkylä's cottages for a few weeks in a row – all by myself or with my spouse or a friend.
Punkaharju village center is about 24 km away from Tynkkylän Lomaniemi. There I would drive to the supermarket to buy lots of food and fill up the cottage refrigerator. I'd start my mornings with a peaceful walk in the woods. After that, I'd sip my morning coffee out on the terrace and looked at the lake's beauty.
I'd work till noon and prepare lunch for myself – that too I would enjoy outdoors to get some fresh air (and fresh thoughts). I'd wear my big woolen sweater and socks. In the afternoon I'd shut down my laptop and have dinner. After it, I'd heat up the sauna and go for another forest walk. Then sauna and some lake swimming! Perhaps have a bottle of beer at the deck and try to spot Saimaa ringed seal which apparently lives in these areas and is possible to spot out.
As the dusk has fallen I'd light a fire into the fireplace and listen to the sound of burning wood. Maybe some chocolate enjoyed while laying on the couch. And a movie the warmth of the fireplace next to me. Before that, the daily chores at the cottage would have kept me busy such as logging the firewood and carrying fresh water to the sauna. I bet I sleep after those kinds of days like a baby.
If some days be rainy, I'd be outside at the porch covered in comfy blankets and reading a book. Or I might wonder in the forest nearby with my rubber boots on and try to find some mushrooms. Does it sounds like a splendid option, or what?
Having a holiday or remote working – both are possible in the heart of SaimaaLife at Tynkkylän Lomaniemi. Thank you, Jukka for offering us a relaxing autumn day at Illanvirkku!
With love from Saimaa,
Marianne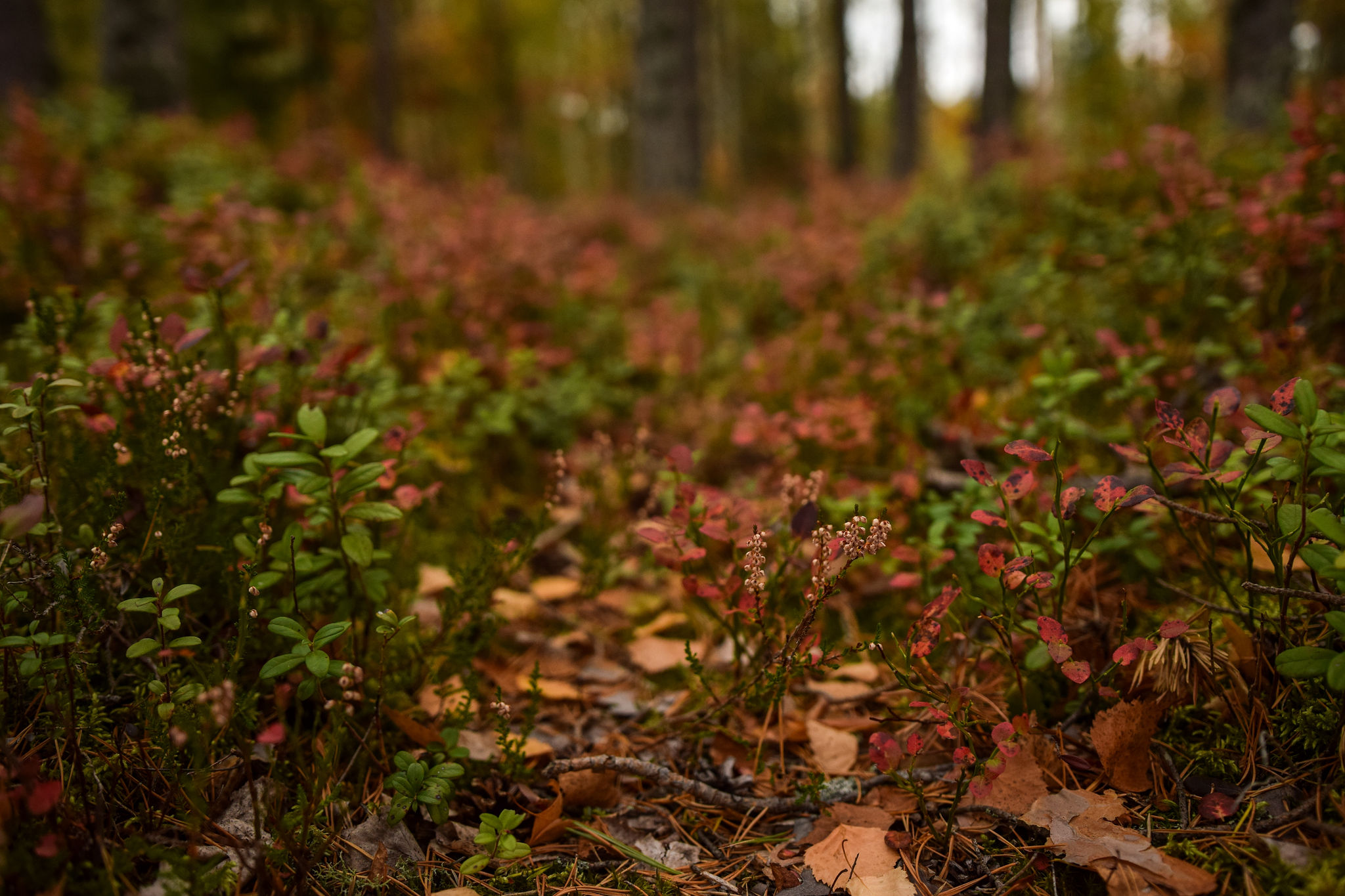 360° Summer Virtual Tour of Tynkkylän Lomaniemi
Besides 14 rental lakeside cottages, Tynkkylän Lomaniemi has the main building with reception, cafe, and restaurant, old granaries full of crafts and old country history, guest harbor, and rental saunas including also the mother of all Finnish saunas – smoke sauna! To see all of these in more detail click the following virtual tour to "walk through" the 360° photos. Move around with your mouse or fingertip. Enjoy!
If you wanna see some winter sceneries from Tynkkylän Lomaniemi, click to read this SaimaaLife story called "The Beauty of Silent Hospitality".
***
This story was produced by SaimaaLife Media, brought to you by Tynkkylän Lomaniemi.