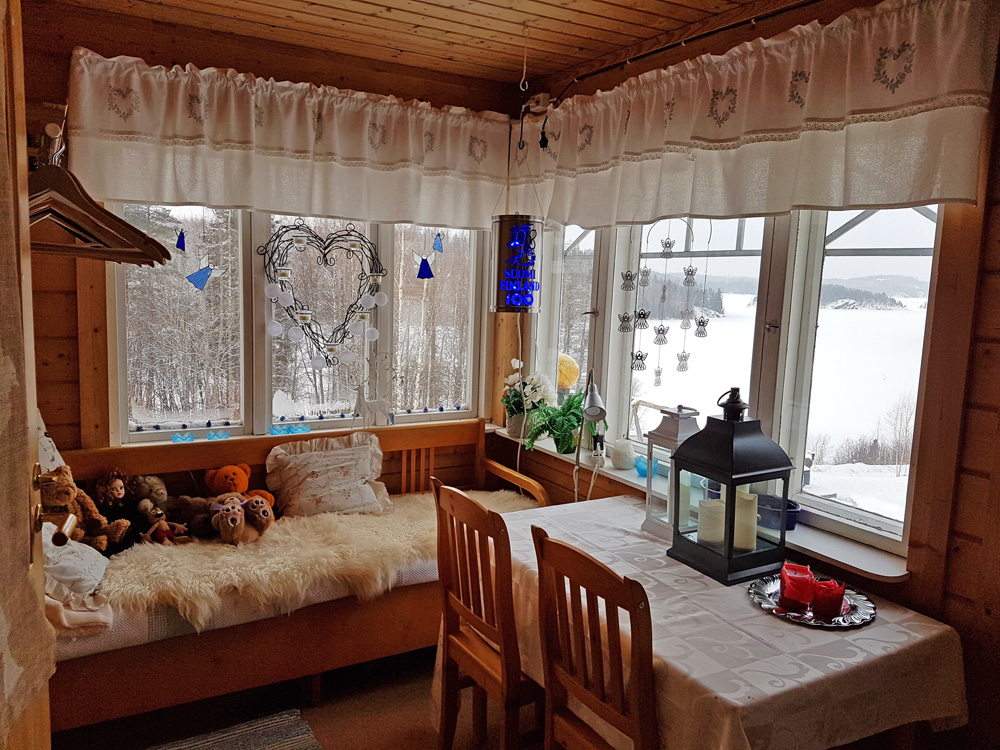 Homemade mushroom and berry pie with fresh coffee was waiting for me as I stepped in Tynkkylän Lomaniemi travel company in Punkaharju.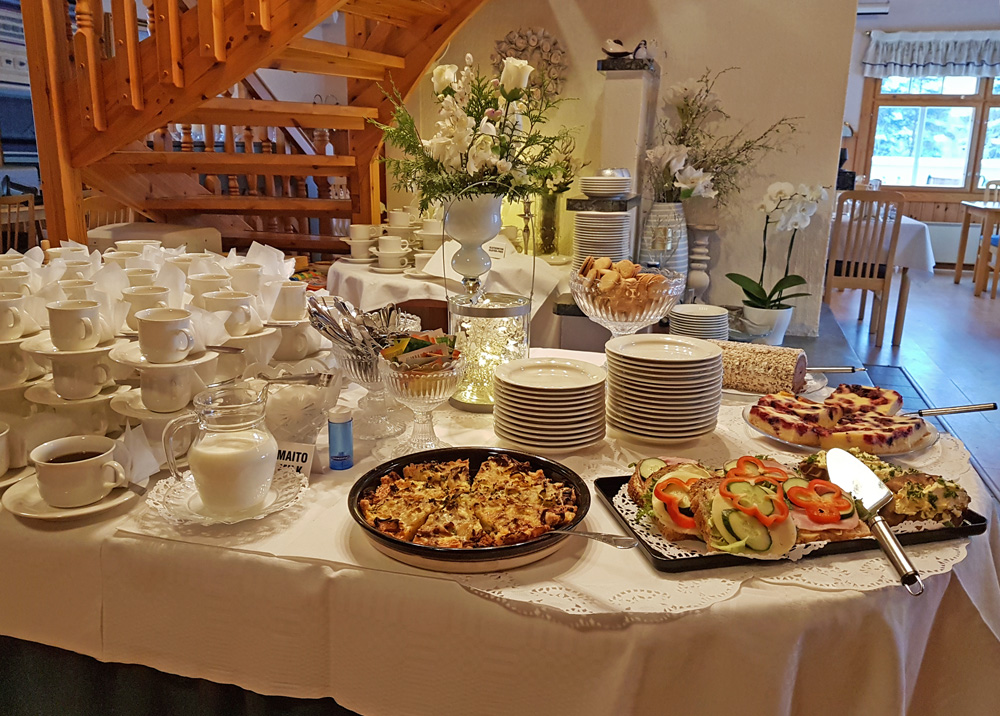 I don't remember what was the year when I visited the company for the first time but I do remember that food was strongly related also to my first memory of the place.
During the summertime, Tynkkylän Lomaniemi offers Sunday buffet with traditional Finnish food and THE Saimaa lake view. Both simply takes your breath away!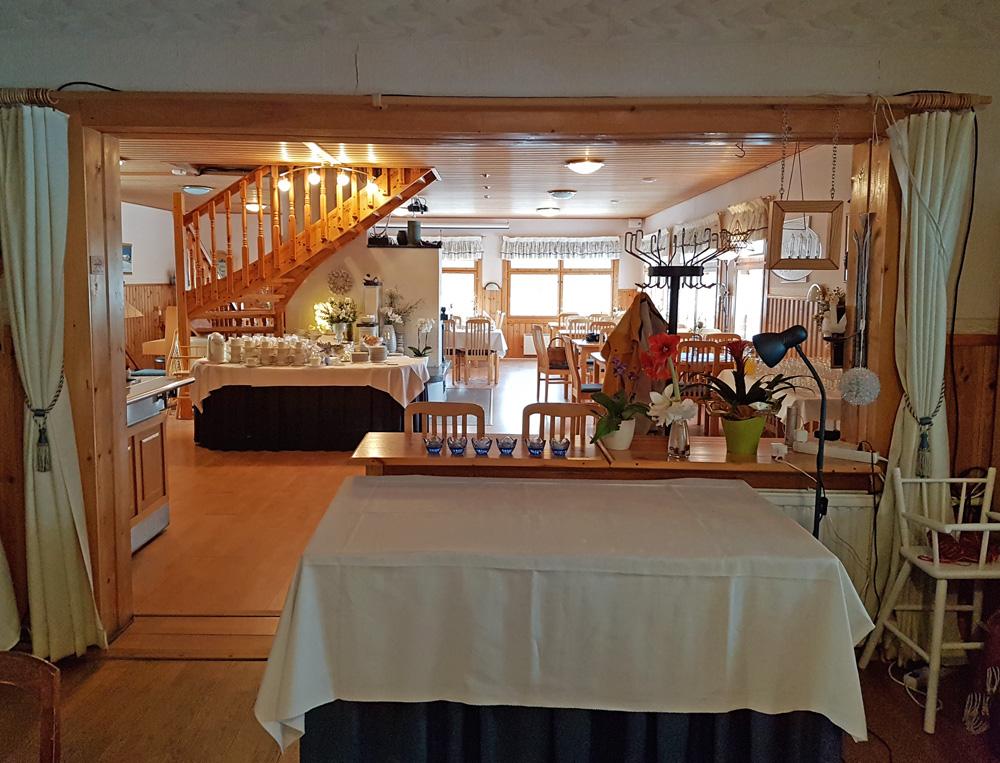 My second visit was in 2004. I was doing my university Master's Thesis and for that, I interviewed Raija and Arto Heikkonen, the former entrepreneurs of Tynkkylän Lomaniemi. This time I met Raija and Jukka -the son and the present owner of the company- since Arto was plowing snow with a tractor.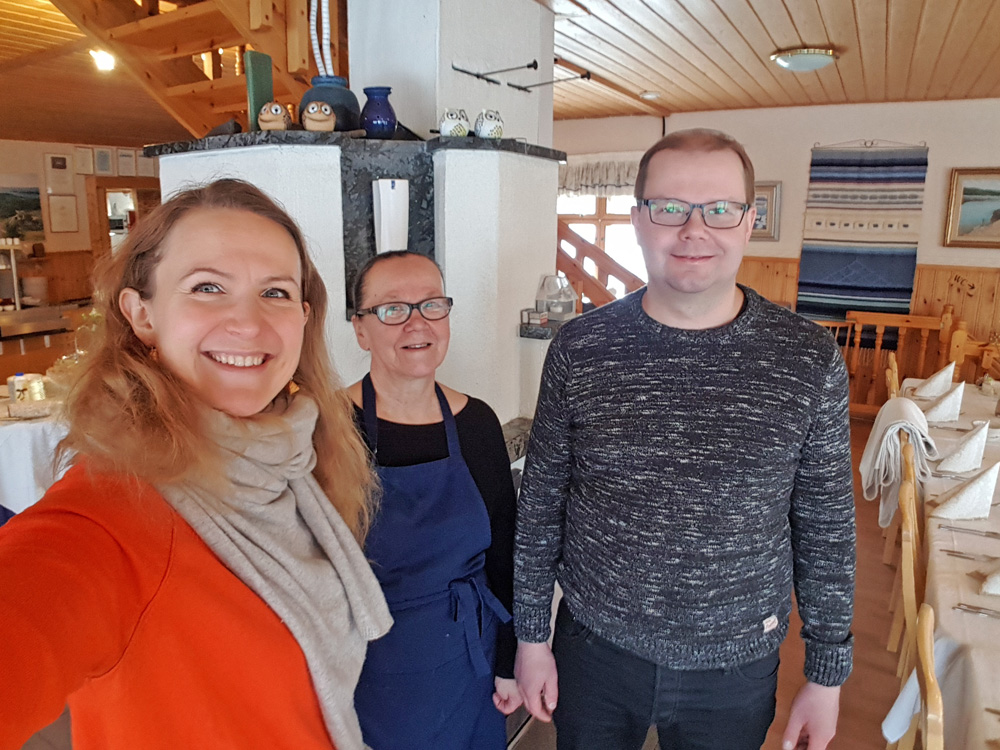 Since 1968 Tynkkylän Lomaniemi has served its customers in Saimaa countryside. On the way, they have built 14 lakeside cottages and villas.
After coffee, chatting and admiring Raija's handmade crafts me and Jukka headed for the cottages since they all were still unfamiliar to me.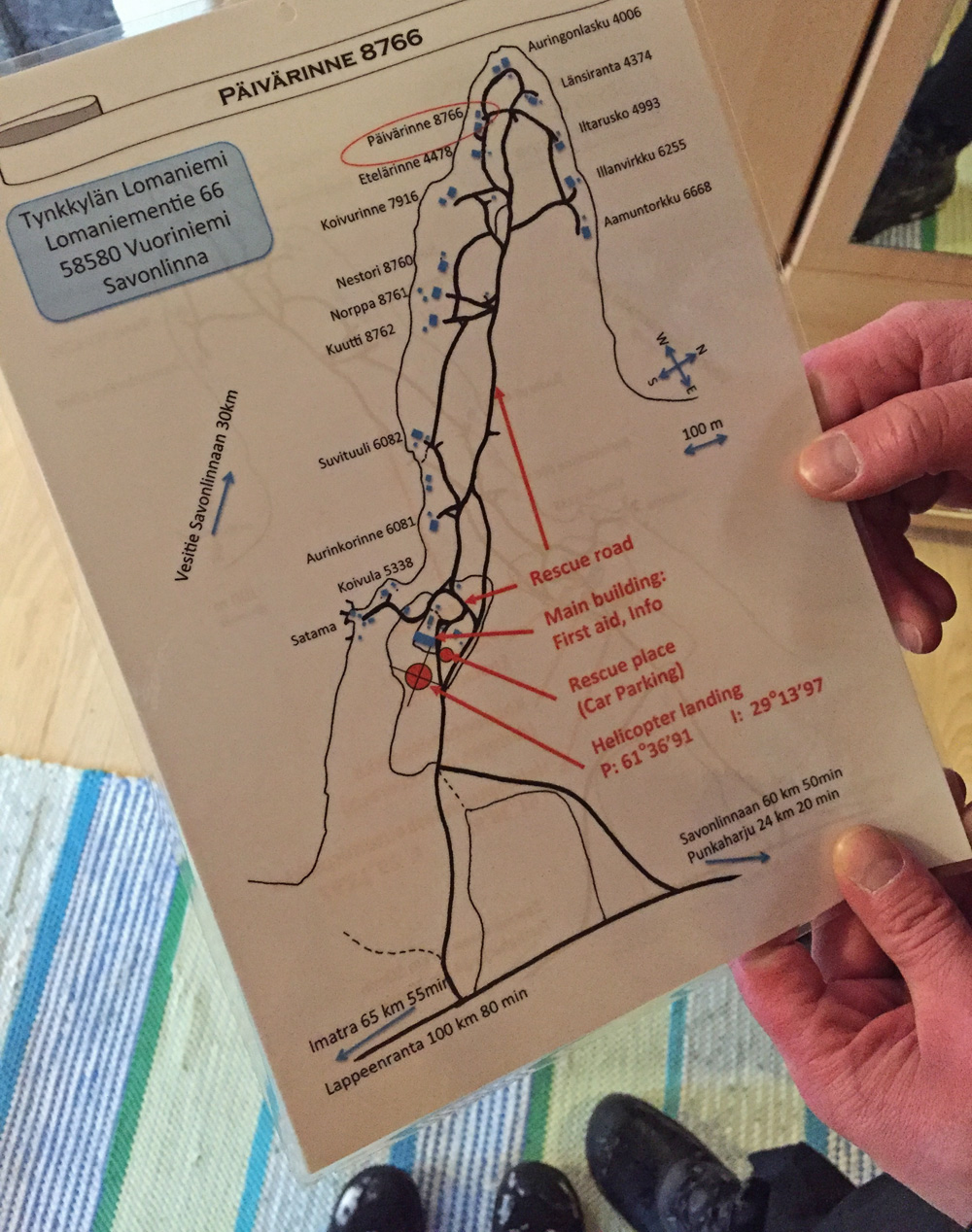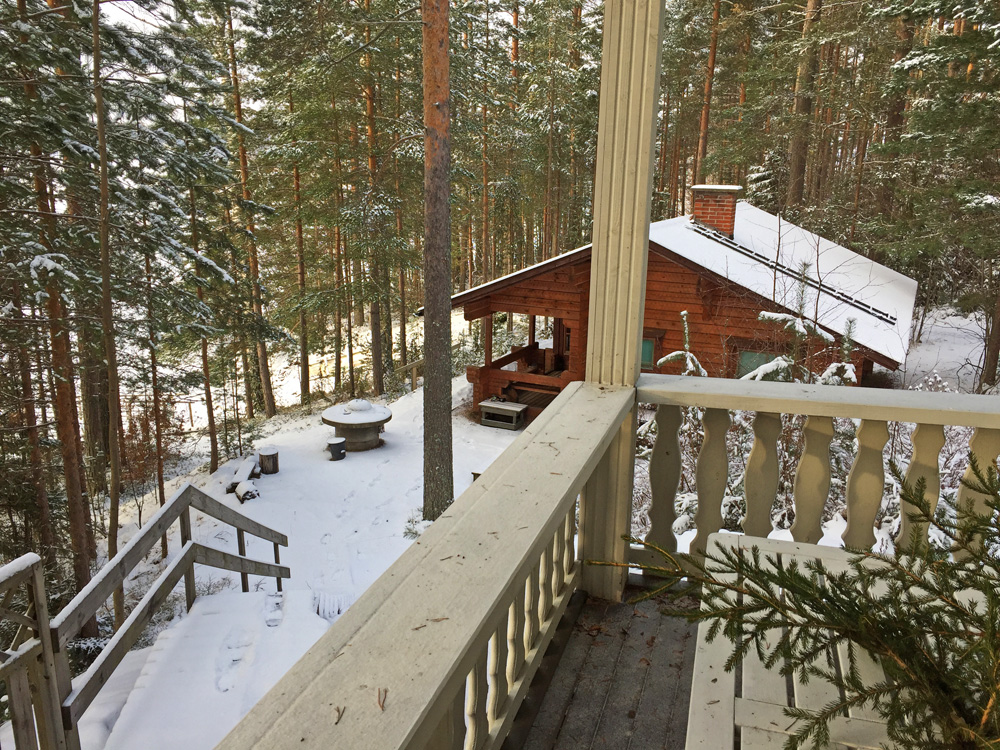 Well, they all -with lake and forest views around- were amazing. Every cottage had its unique personality and the way you were able to see the layers of generations and Finnish culture in them was just beautiful.
I became so happy when I thought about people who were able to spend their holiday in them.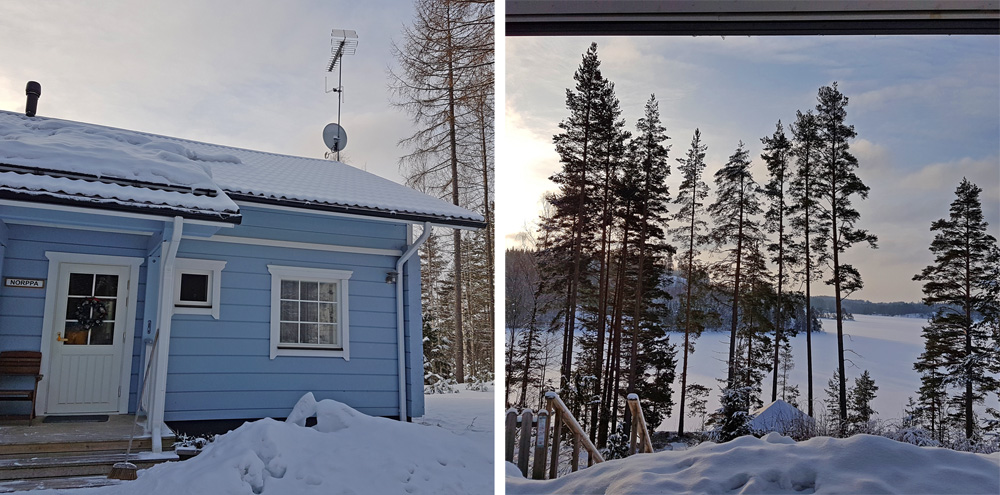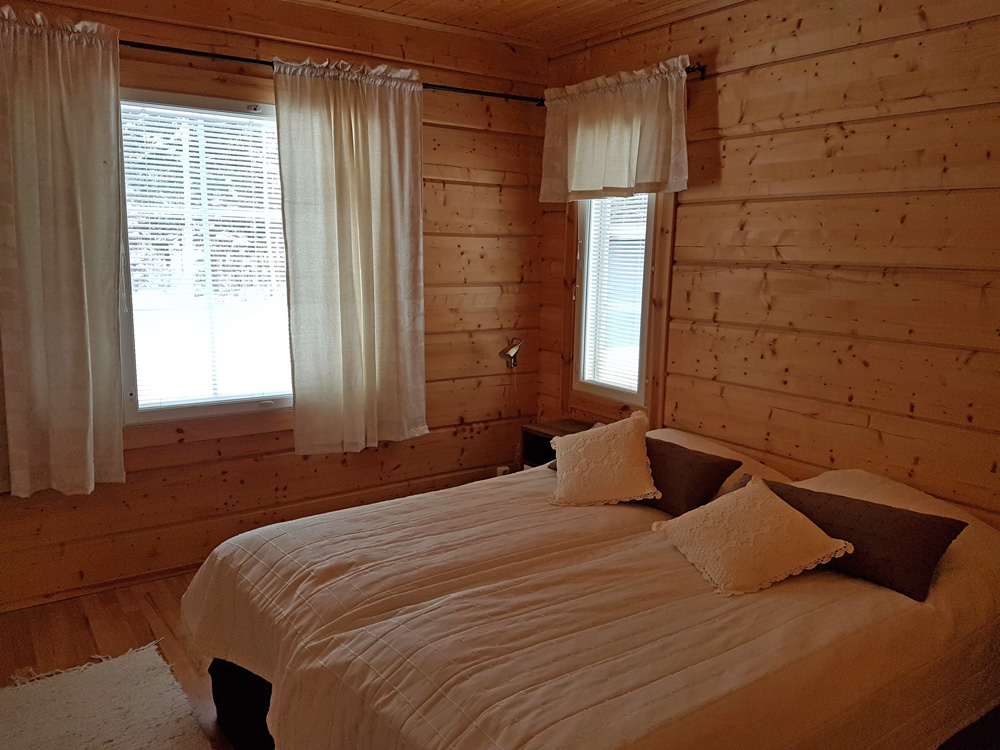 However, a thing popped up in my mind all the time while being at Tynkkylän Lomaniemi.
"I wish that in the future I could have a silent electric car to drive here so that our customers who are walking could even better hear the nature's sounds and sense all this peacefullness."
That Jukka's sentence somehow told it all.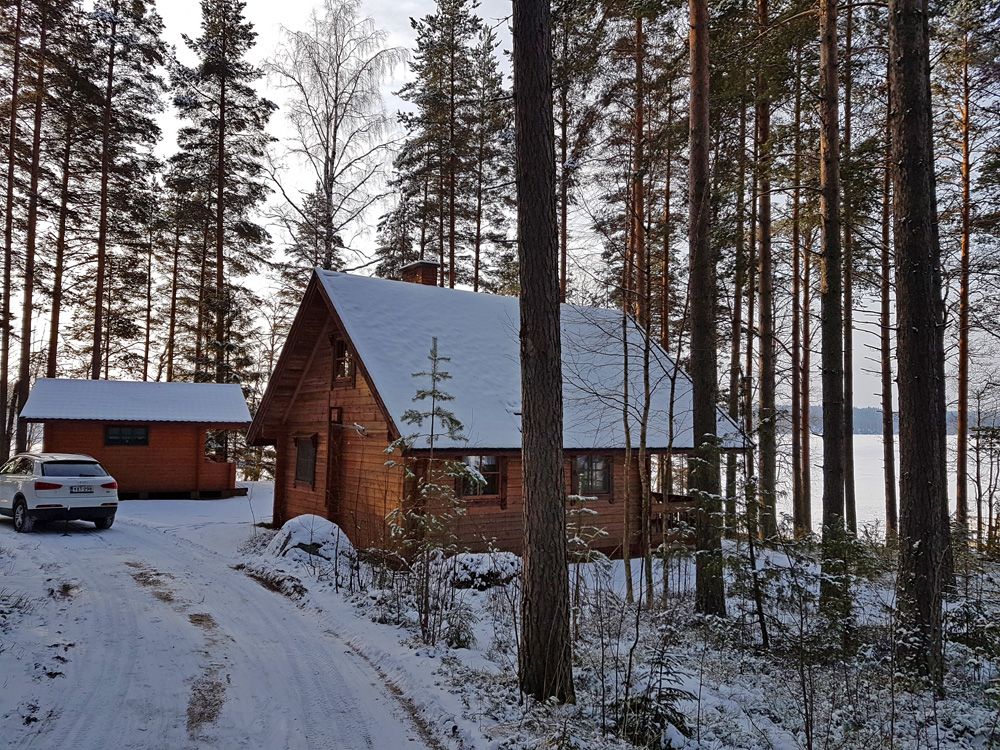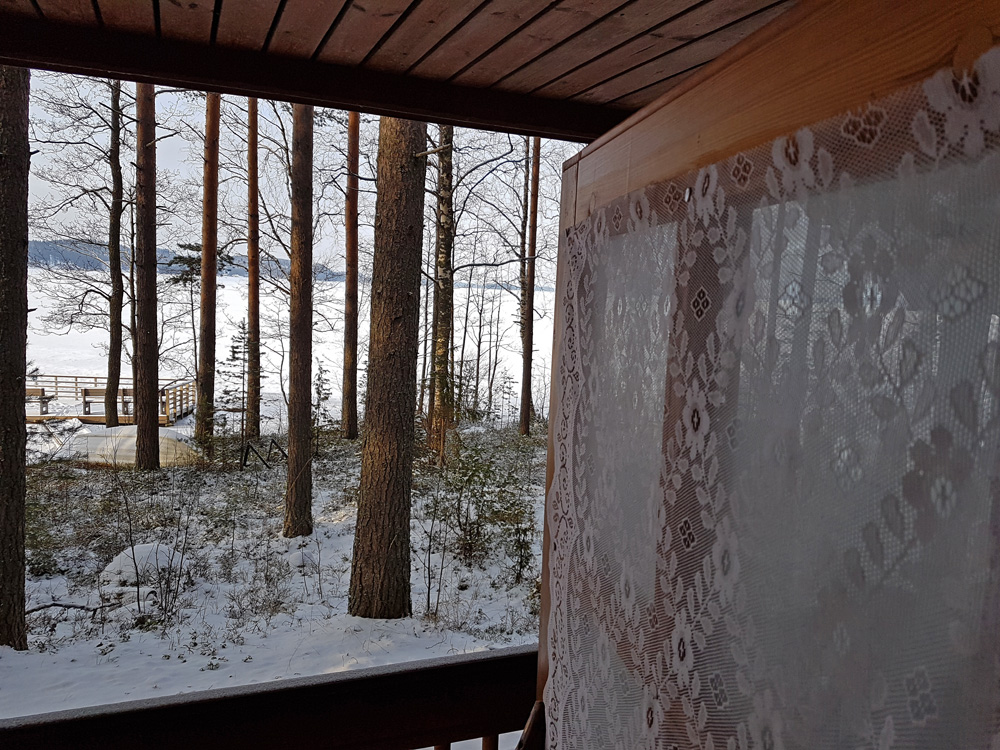 Yes, the natural surroundings of Tynkkylän Lomaniemi is peaceful.
However, in everything in the company, the peacefulness is combined with friendliness and care. You can taste the gentle, warm atmosphere in the mushroom pie and you can see it through the eyes of the host family.
I don't know whether silent hospitality is even correct English, but I use that phrase anyway. I think it describes this place well.
I simply felt good and relaxed after spending a couple of hours with Heikkonen family.
I just wonder how would I've felt I had stayed here overnight, or even for a week?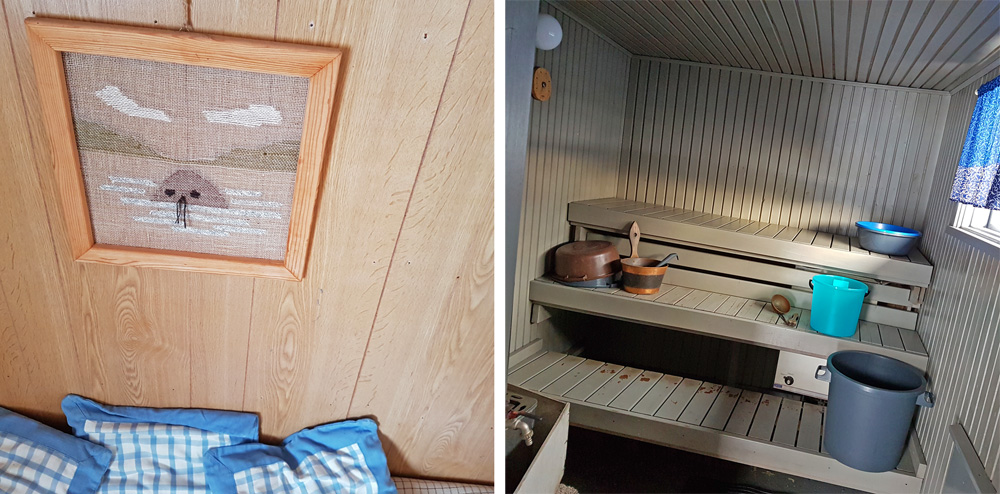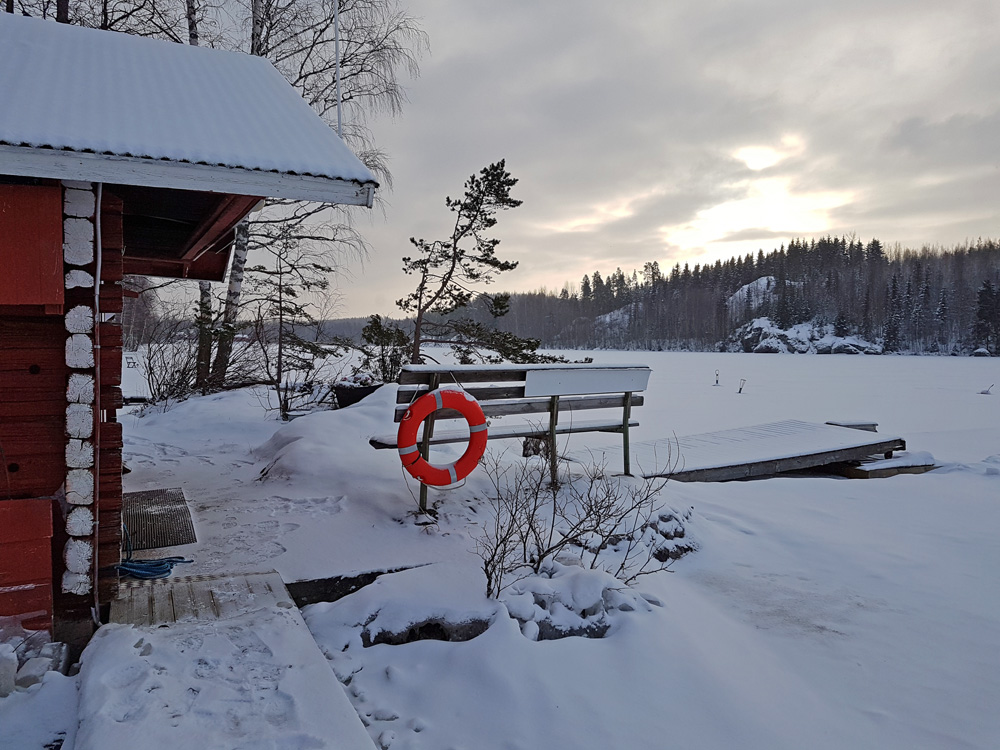 Here are some more stories that I've written about silence and slow travel in Saimaa:
One more thing, Jukka takes amazing nature photos from the air with his Drone. See them on Tynkkylän Lomaniemi Facebook.