"Next time when we come to Saimaa we want to rent a lakeside cottage and enjoy Finnish nature more."
Last year, every time I heard that sentence, I smiled.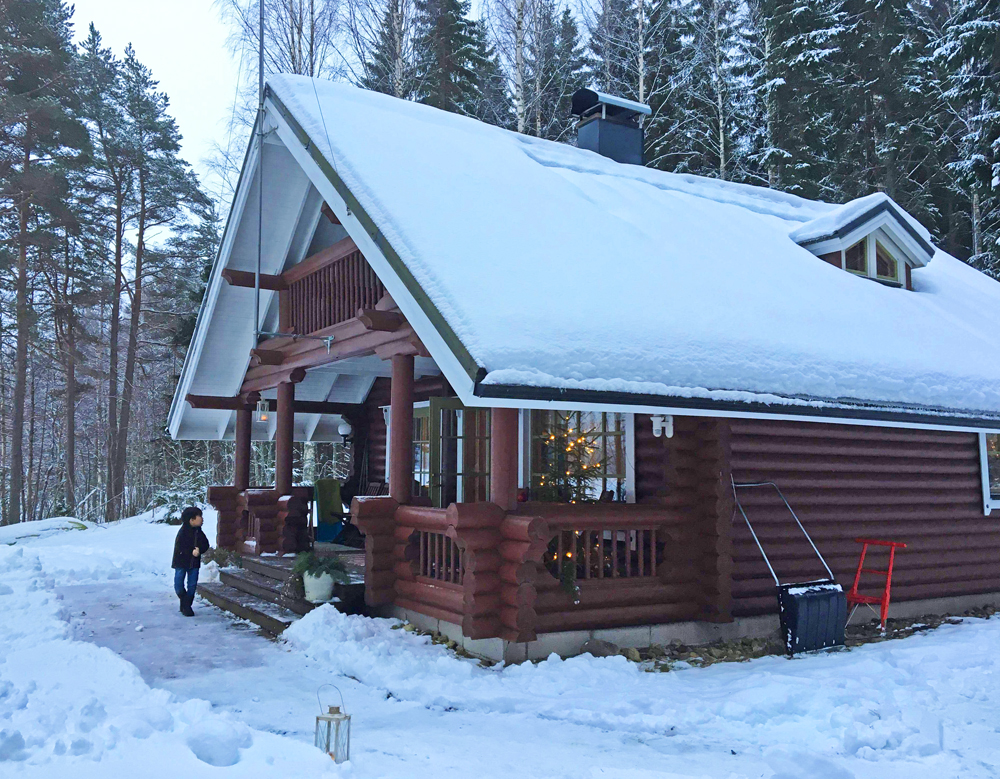 In 2017 we brought Travel category to SaimaaLife. I've been very happy with our decision.
During the year we've organized several test family visits in Saimaa to get feedback about traveling here. Even though, before SaimaaLife I worked on tourism for years, the visits and especially the information we've got with the help of them have been eyes opening experience for me.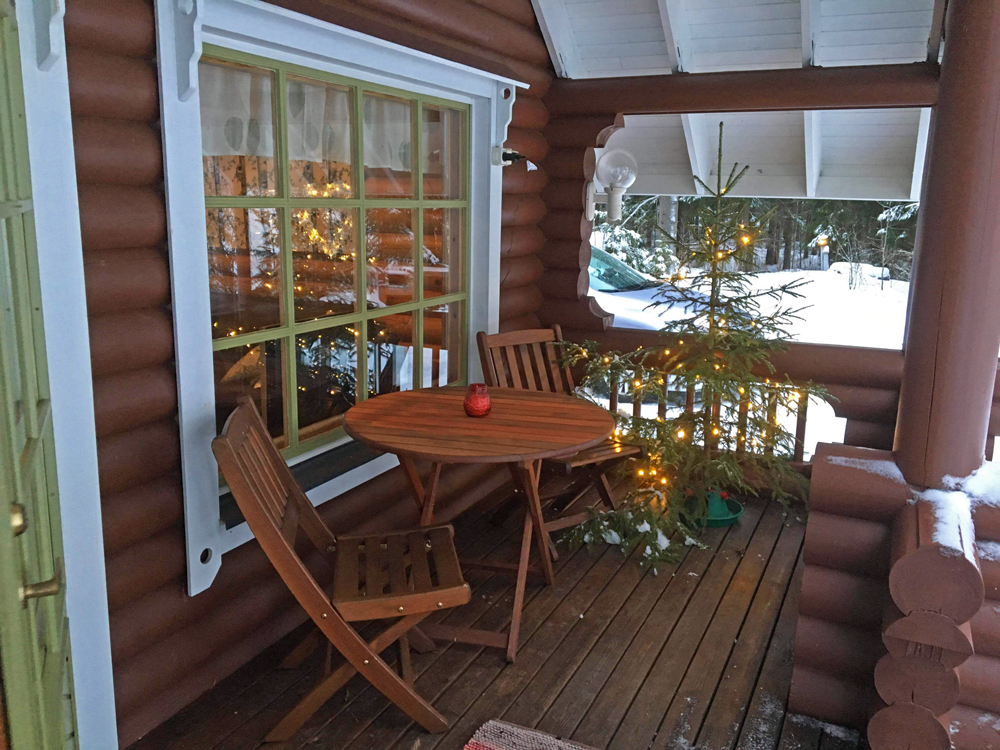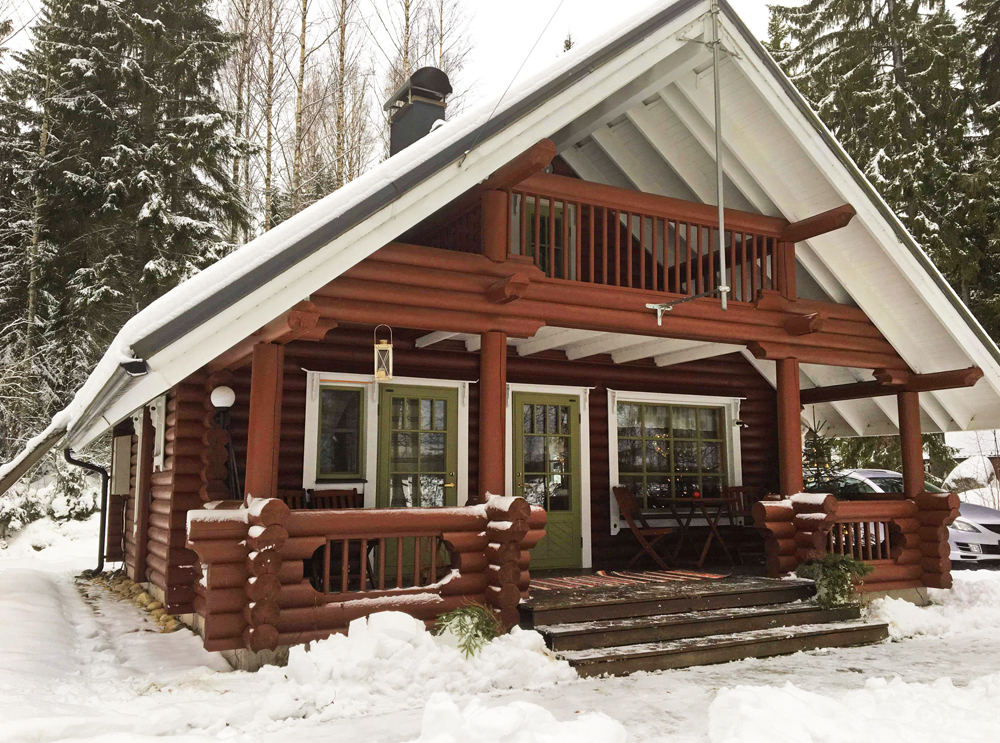 "Next time when we come to Saimaa we want to rent a lakeside cottage and enjoy Finnish nature more."
I've smiled because of the words "Next time" but also because as a Saimaa lakeside cottage resident I KNOW how wonderful simple cottage life close to Saimaa lake nature can be for all people no matter where they are coming from.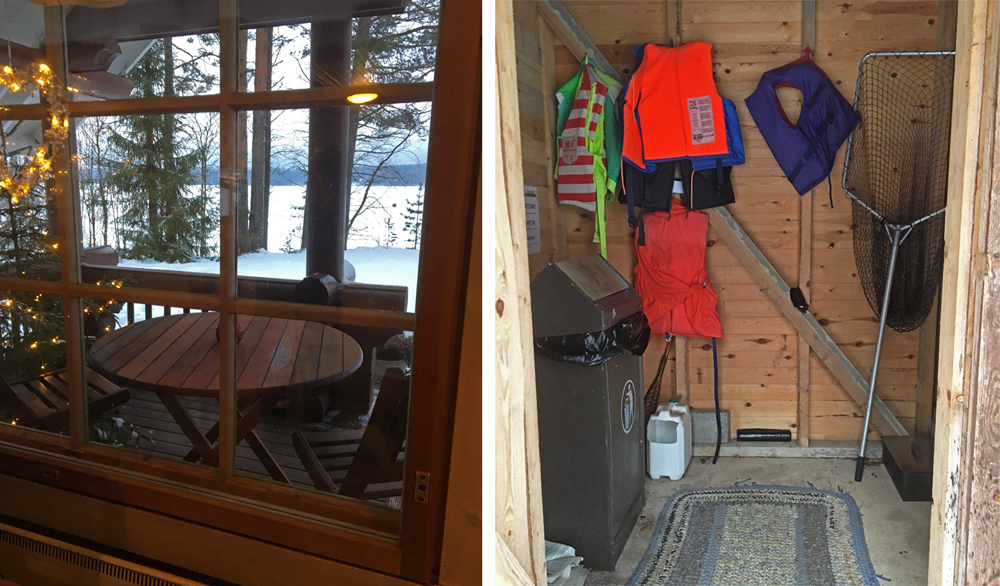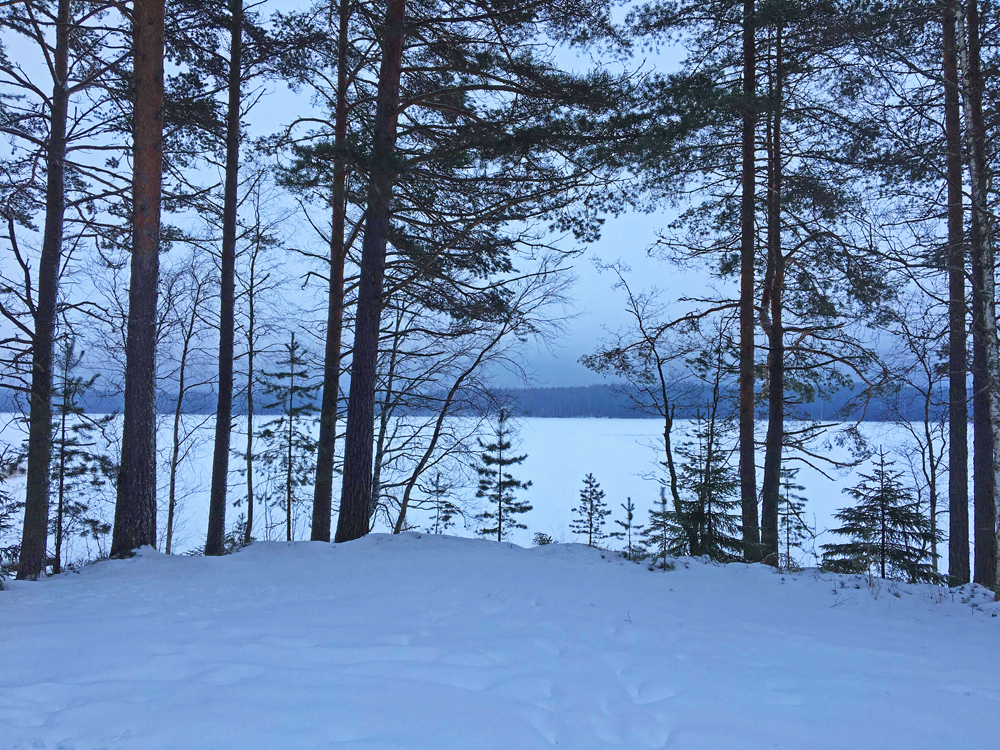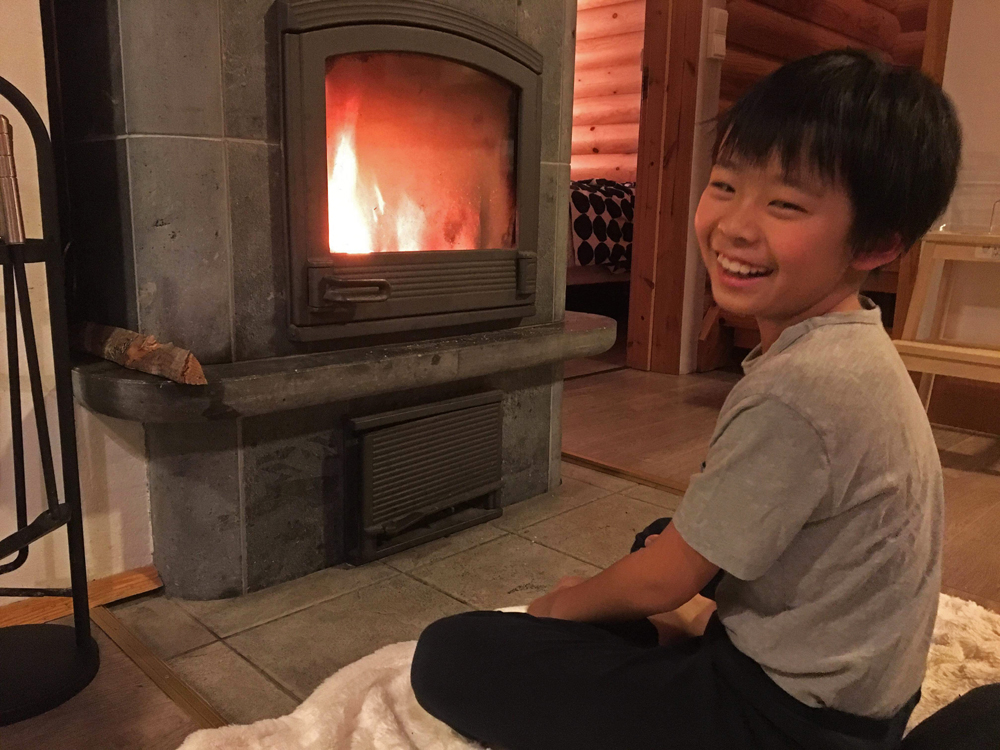 Cottage life is all about going Back to Basics in life and letting it make your body and mind feel good.
Click To Tweet
Slowing down, breathing fresh air, enjoying the calming and recharging effect of nature both inside and outside the cottage, making firewood, looking at the fire, having sauna and simple food. It's all that and more. Depending on the season you can pick mushrooms and berries, do cross-country skiing or tour skating, enjoy canoeing or boating or just be in nature without doing anything special.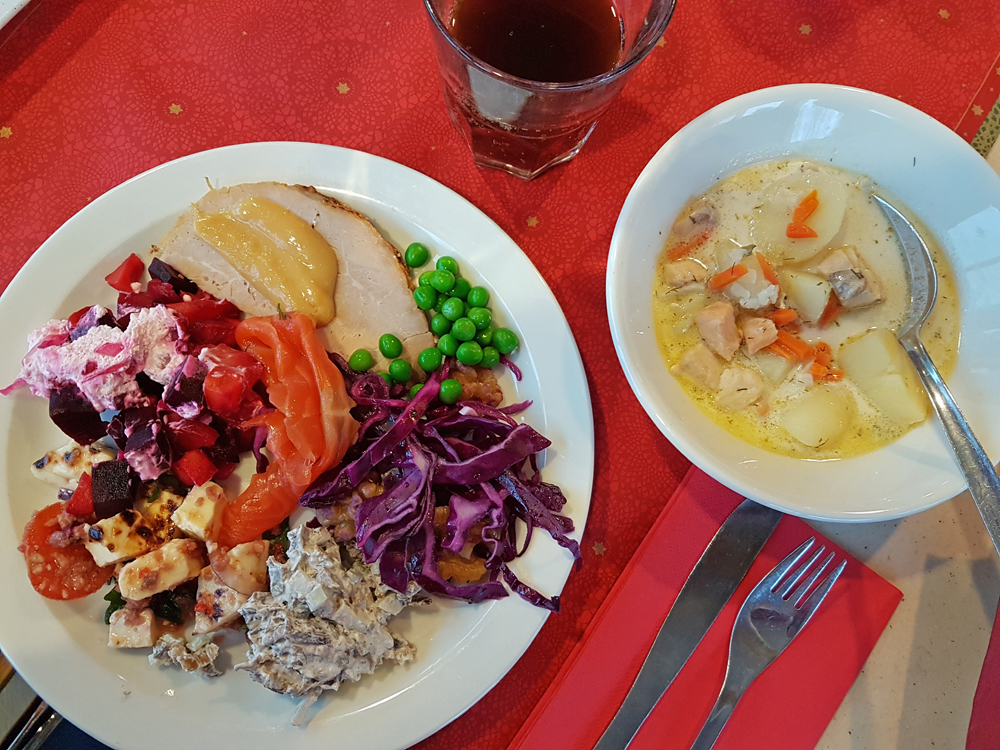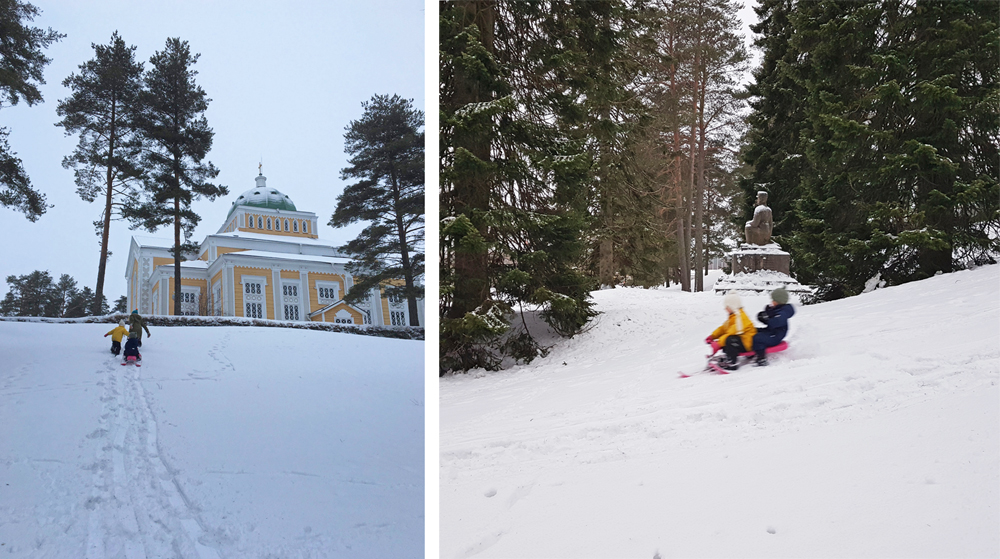 Or yu can do things that this Japanese family did in December when they stayed one weekend at Välituvan lomamökit. Besides cottage life, together we went to do sledding in Kerimäki next to the world's largest wooden church. After that, we had a pleasure to have them for a visit to our home too.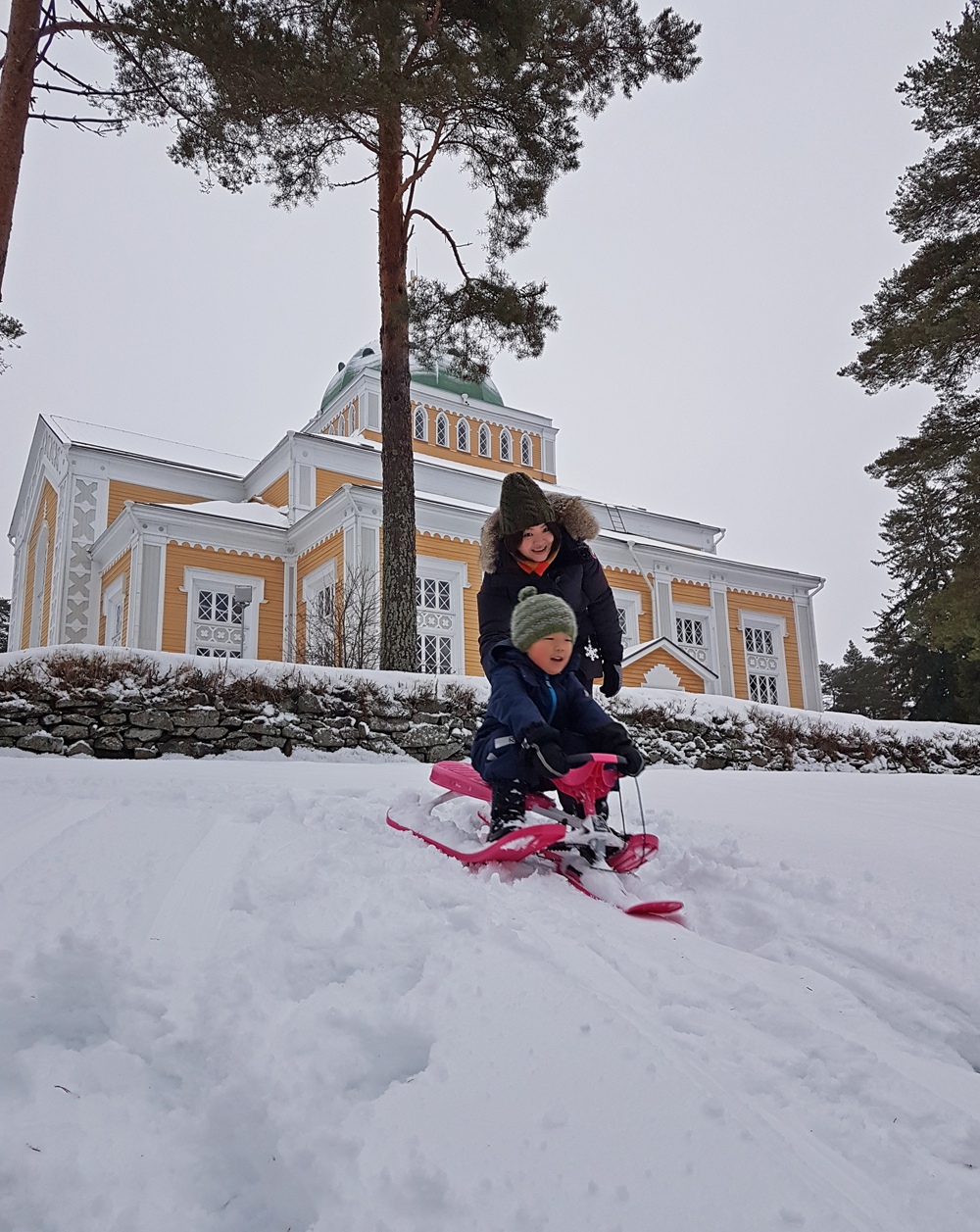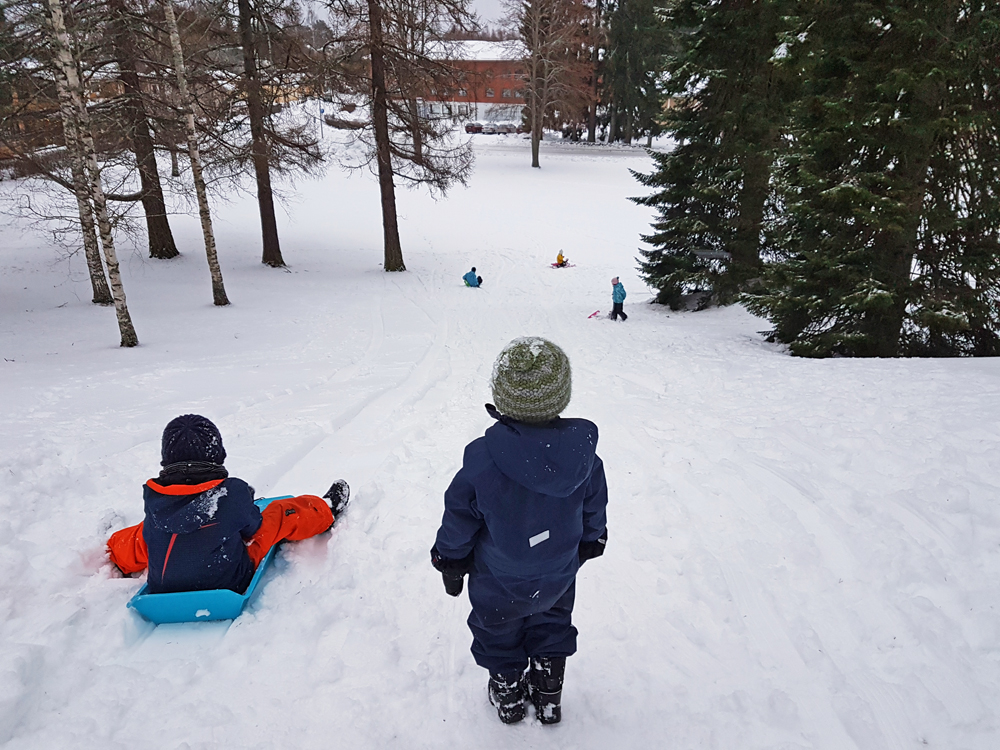 But what I want to say is that YOU CAN DO THIS TOO!
There are more than 8000 beds in rental holiday cottages only in South Savo, and South Savo is only one province among many in Saimaa.
Cottages are of many kinds. A common feature is that 99% of them have sauna 😉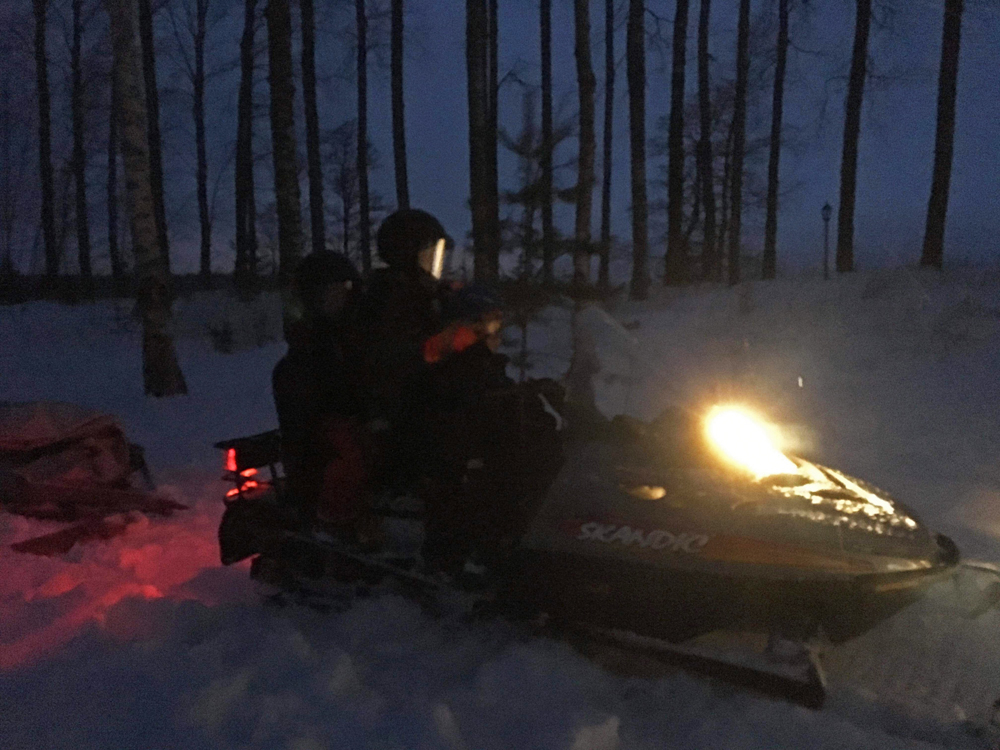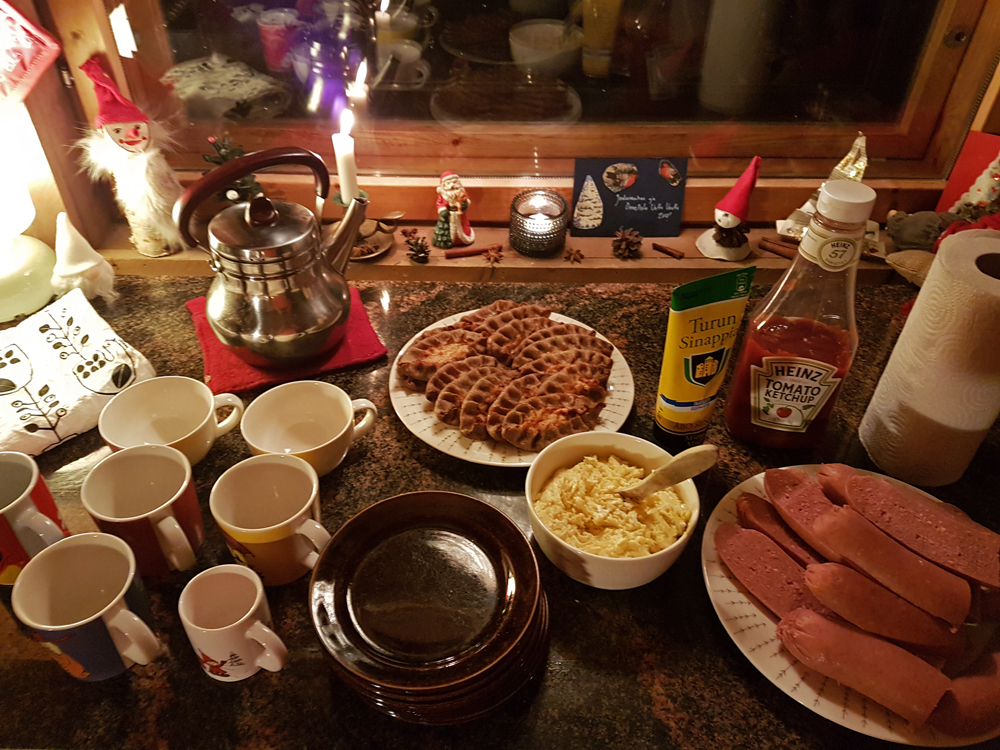 Feel free to send us email [email protected]. We're happy to help and give you tips and recommendations!
(Thank you Mie for sending these photos from you and your family's winter Saimaa visit. Welcome again!)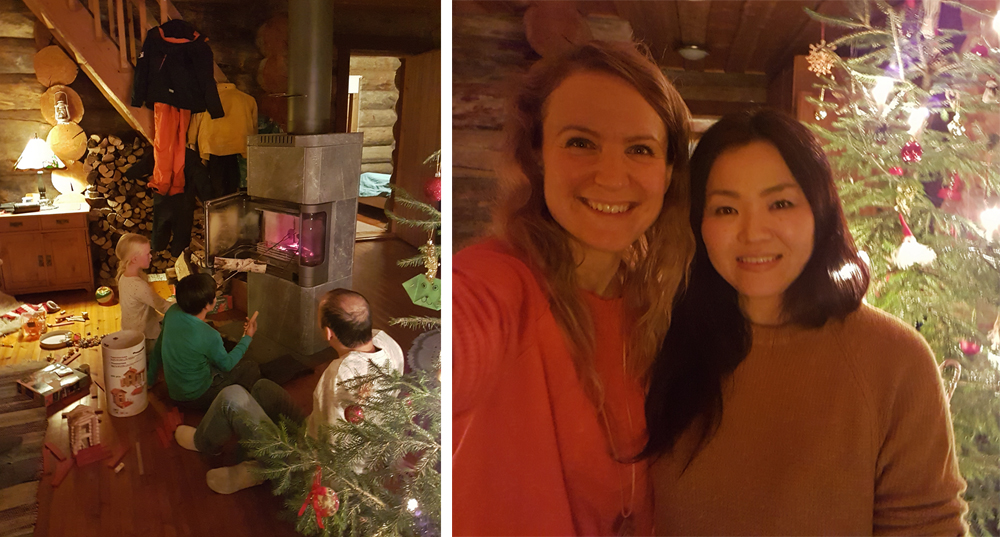 Välituvan lomamökit travel company is about to renew their website. We are helping them to do that. Here's a test 360° introduction of one of their cottage we made some time ago. Also feel free to walk around and inside the cottage to see more!
Here are some SaimaaLife articles links that I also recommend for you to read:
***
Many Saimaa travel companies participated in our test visits in 2017. THANK YOU ALL!
Original Sokos Hotel Seurahuone