Today is a big day in my home town Savonlinna. The reason is the world premiere of Free Will opera. Free Will is the world`s first Internet opera which is made by an open, international online community called Opera By You.
I was happy to get a ticket from Savonlinna Opera Festival (c/o) to the rehearsal of Free Will. Here are some pictures about my opera day. After that I can only say that I warmly recommend Free Will and I`m so proud of my home town and country!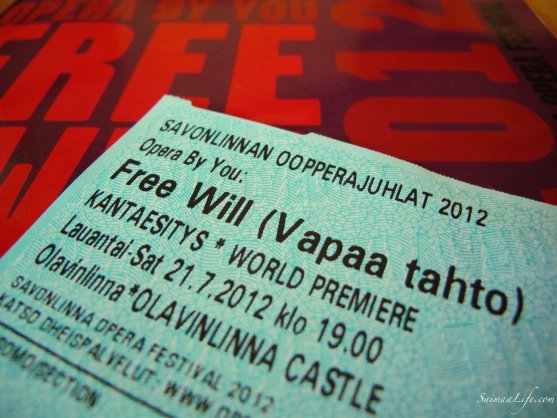 If you got interested in Free Will you can watch the world premiere online today for free here.
Did you get interested about Savonlinna Opera Festival in general? The festival is held 2013 from 5th of July to 3rd of August. You will find the programme of summer 2013 here.