During the Christmas, I saw a title in a Finnish magazine that said how much people's personality changes throughout the life.
I didn't have time to read the whole article because we were just about to go and visit great-grandma in Kerimäki.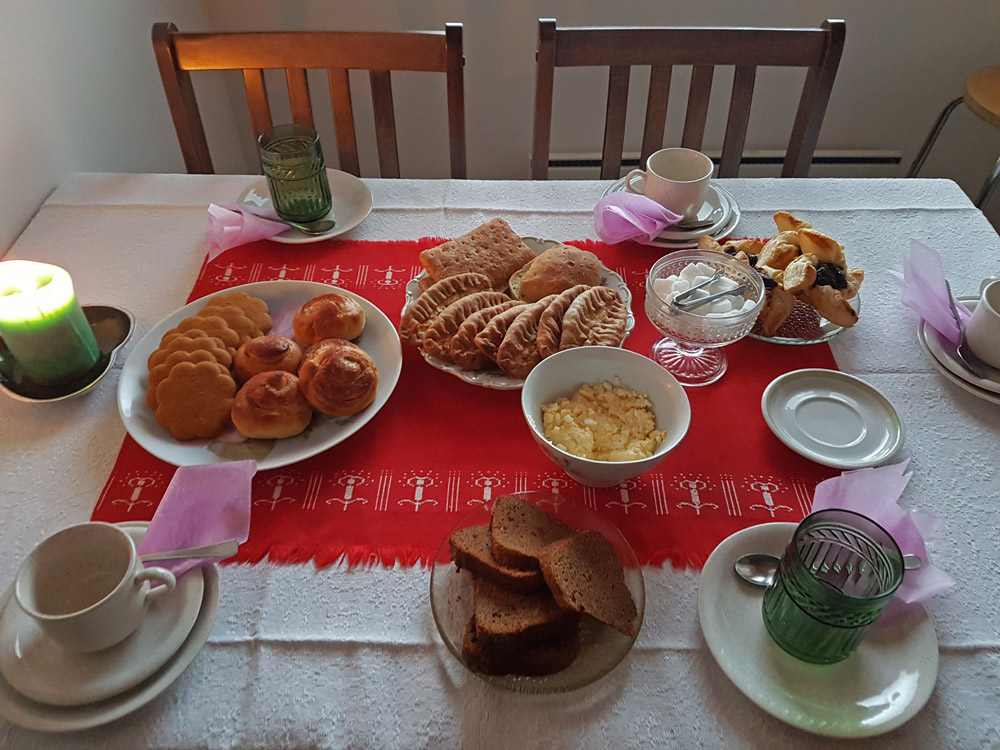 In Finland, we have a verb "kyläillä". Basically, it means "to visit" but it has a nuance to mean rather spontaneous and frequent visits.
When I was a child our family used to "kyläillä" our relatives and neighbors on a weekly basis. Just like many other Finns too.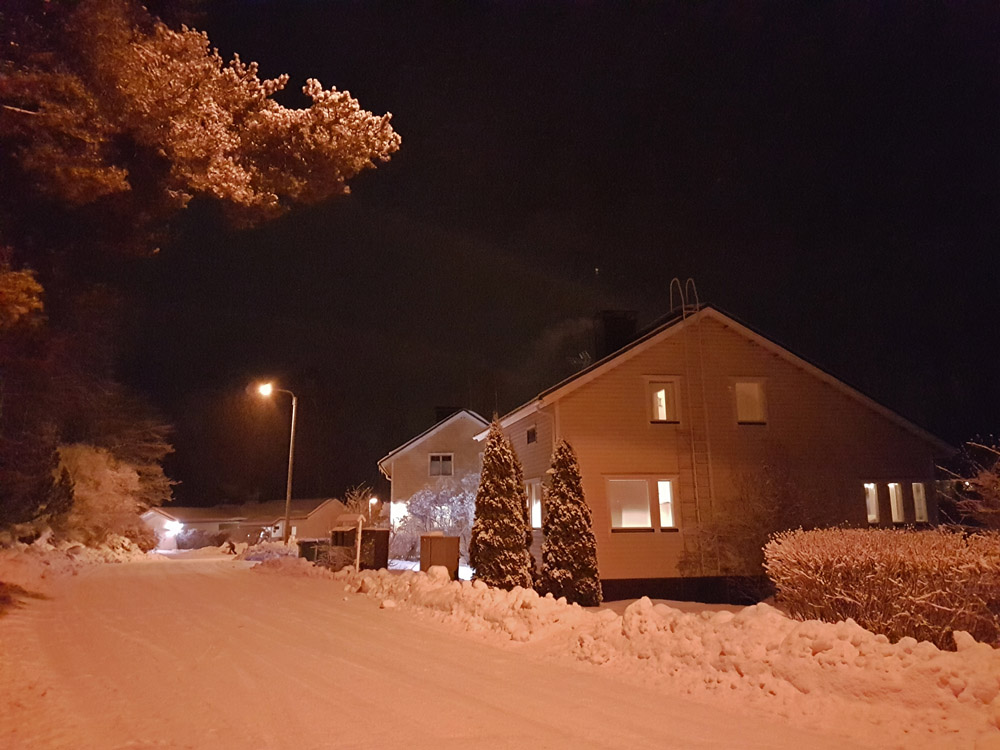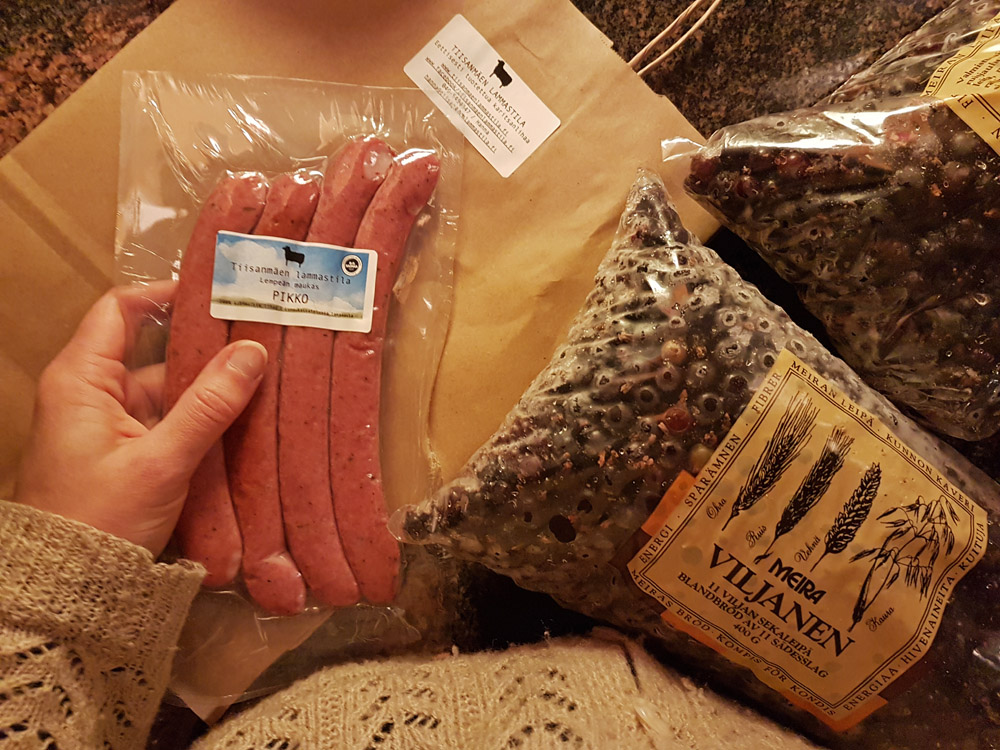 No one does that anymore.
Visits, "kyläilyt", are nowadays as carefully planned as having children. And just like them, also visits often remain unrealized when people start to plan them too carefully.
It is a shame.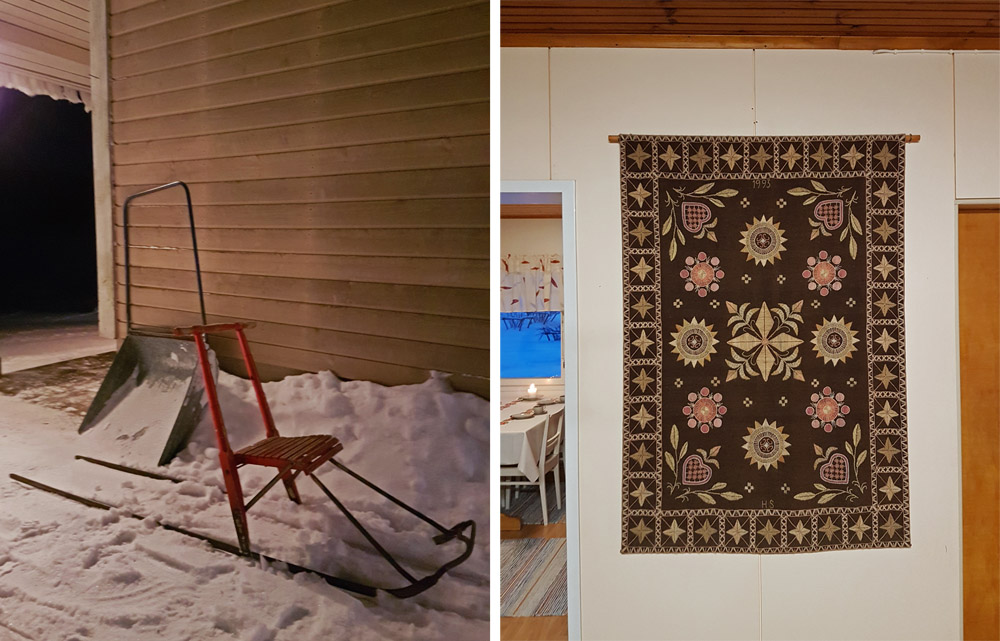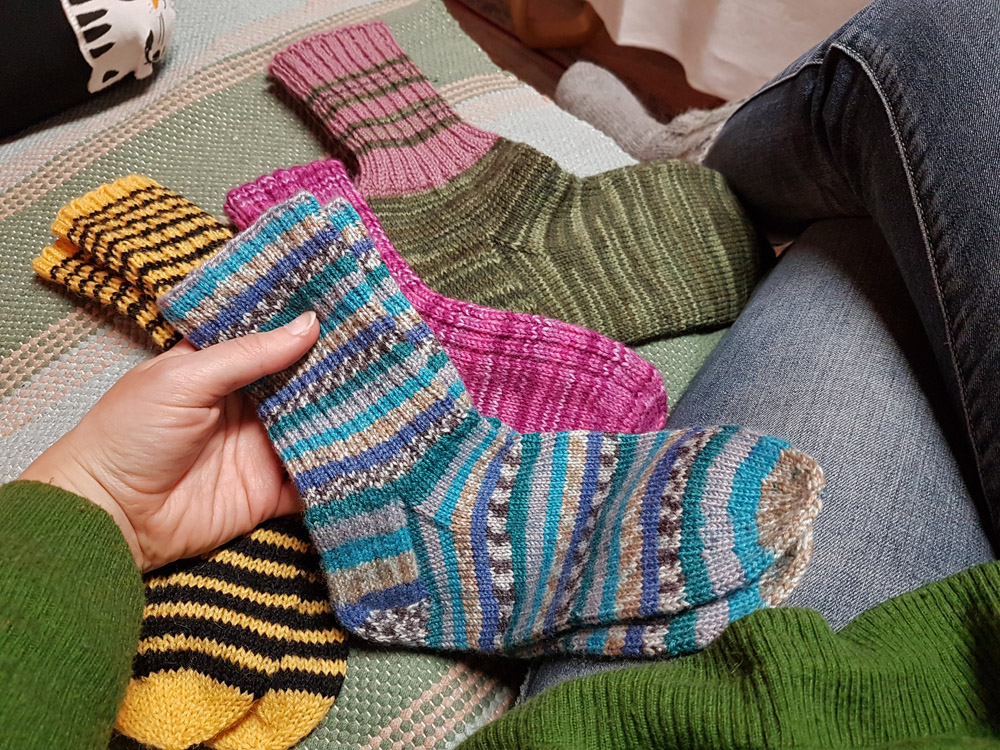 Well, I'm actually not the best person to talk about "kyläilystä" because most of my life I've been quite a hermit. You know the person who -rather than talking with others- graps the newspaper and reads that? Yep, that's me.
Except for this holiday season. And actually for the whole past six months.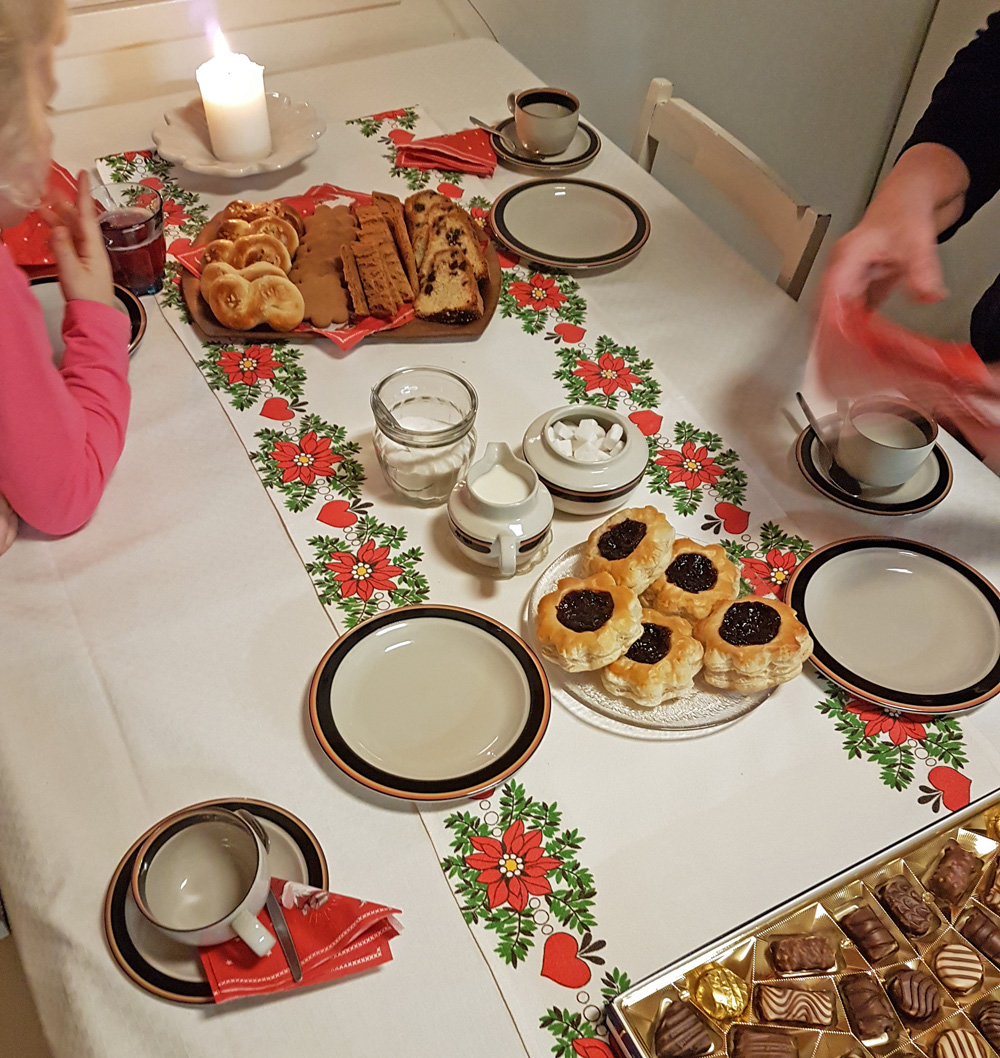 I've started to enjoy the company of people in a whole different way. Sharing thoughts, drinking coffee together and just having chit-chat has felt good.
I've got a lot from the people I've met face-to-face but also I've felt that I've been able to give something back to them.
(In concrete from my godmother I got handmade woolen socks and homemade rye bread, from my friends' black currants and from Tiisanmäki farm sheep sausage 🙂 )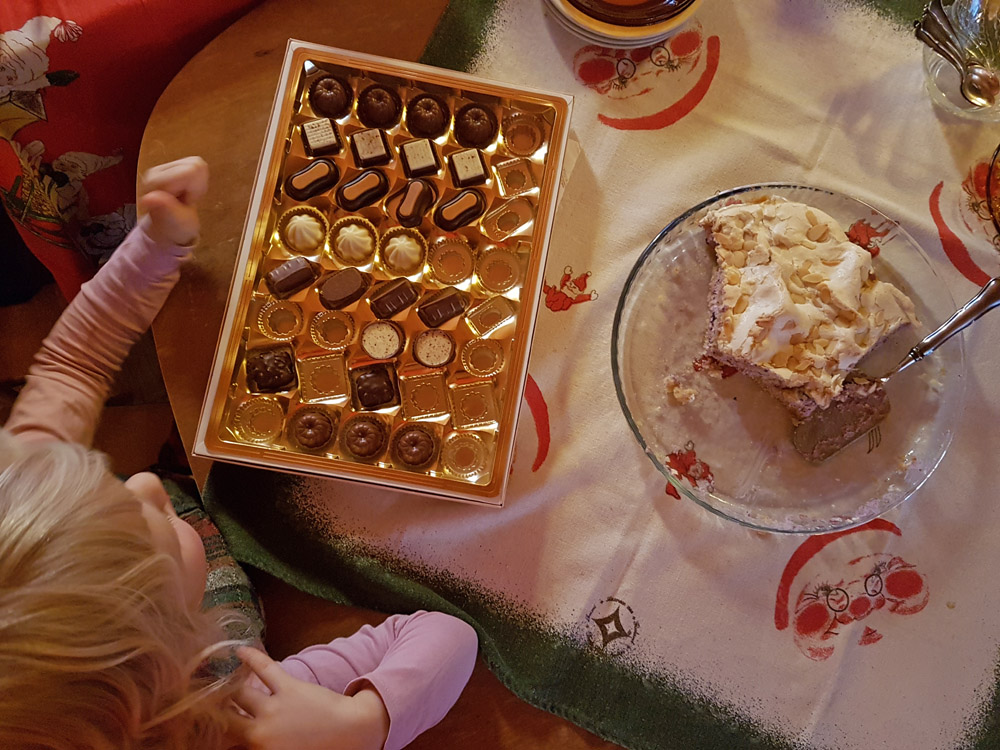 When we were sledding next to the Kerimäki church with friends on Boxing Day I thought about the article title.
How important it is actually to allow you and your personality to grow and develop.
How often we end up being and doing things in a way what the culture and habits around us are.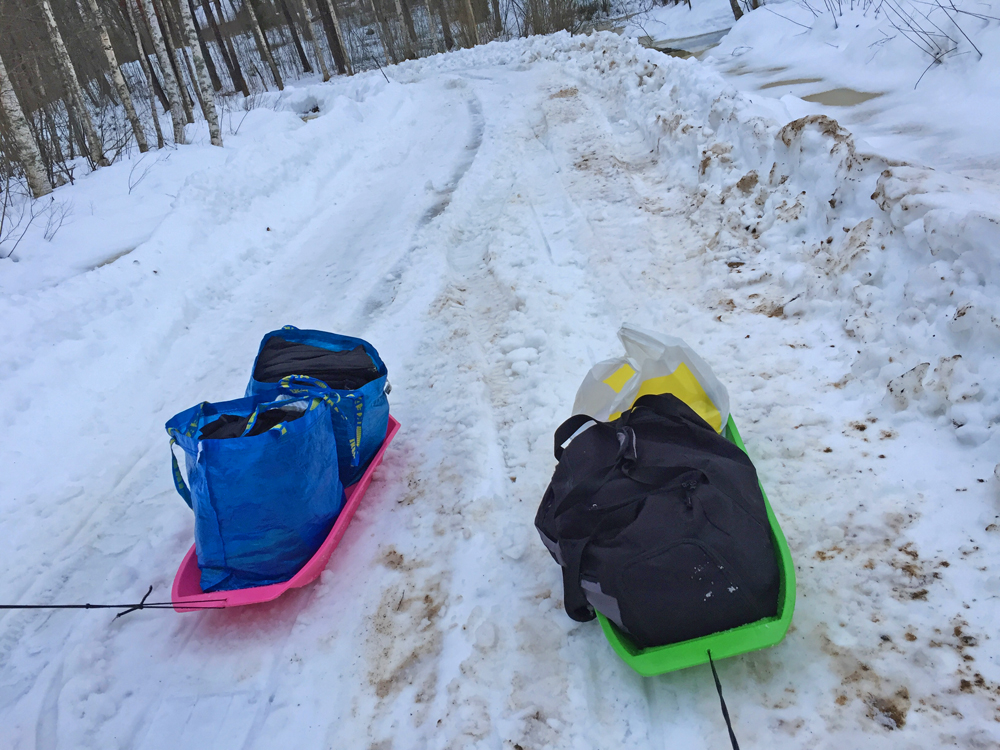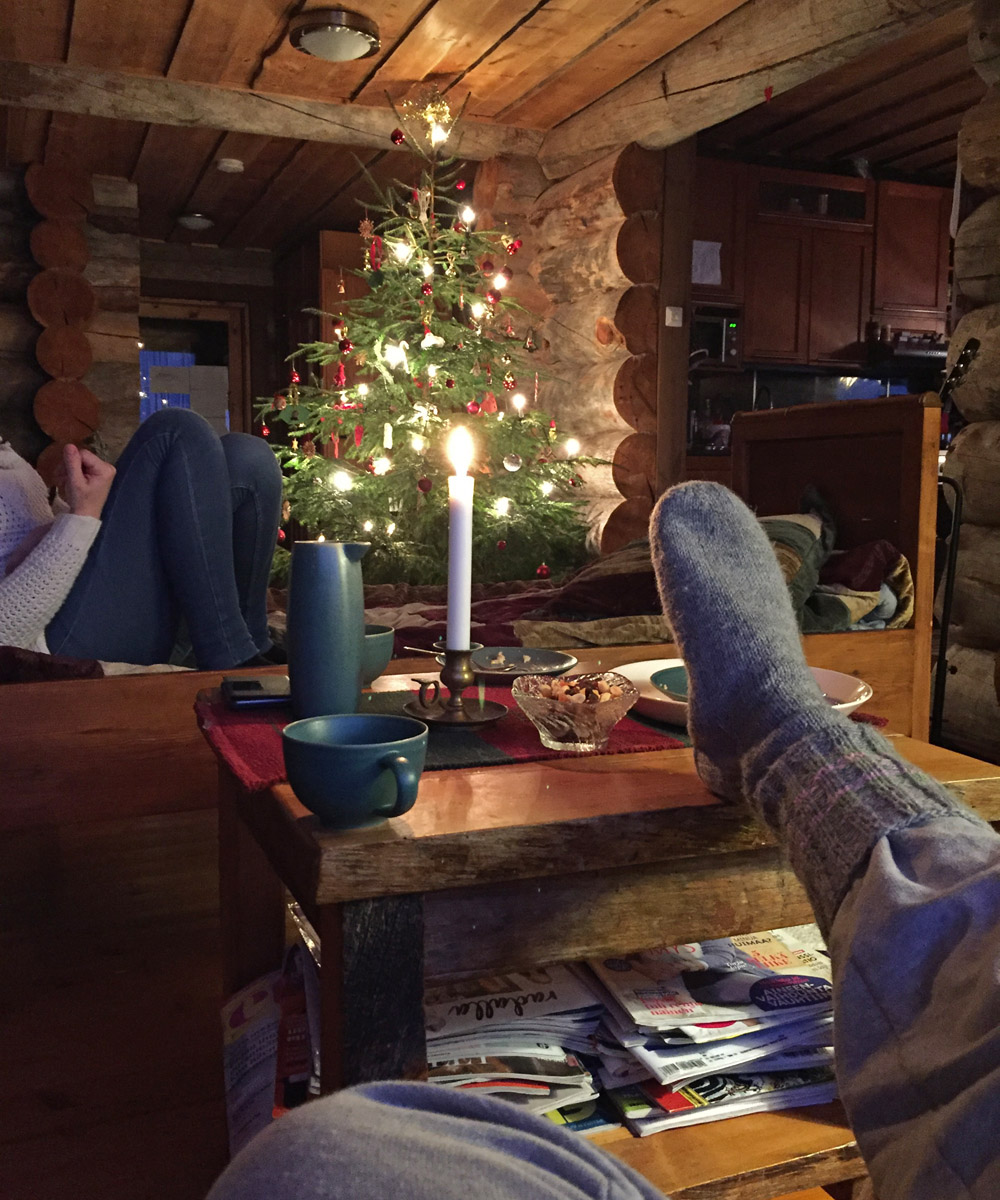 I experienced many special moments during the holidays. However, the most immemorable one I had with the person who is not able to visit anyone anymore. Instead, he is the one who's waiting for others to come.
At the nursing home, after all, we didn't drink juice or eat Christmas gingerbread cookies together. Great-grandpa was just too tired for that. But the moment, when I let her hold the handmade wooden mug, kuksa, in his hands and we shared memories about the coffee breaks in nature, I never forget.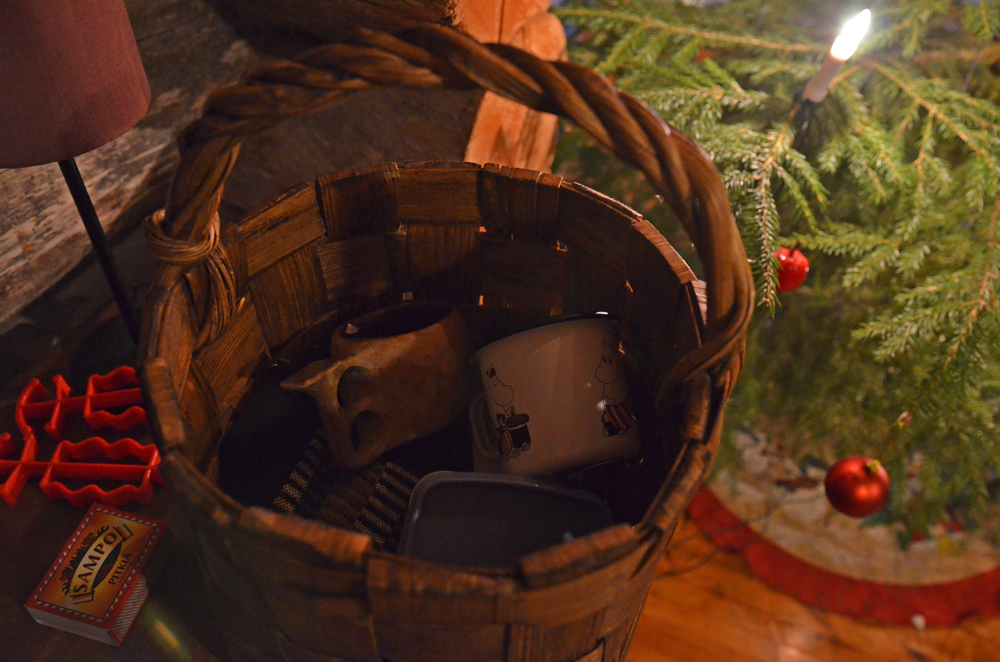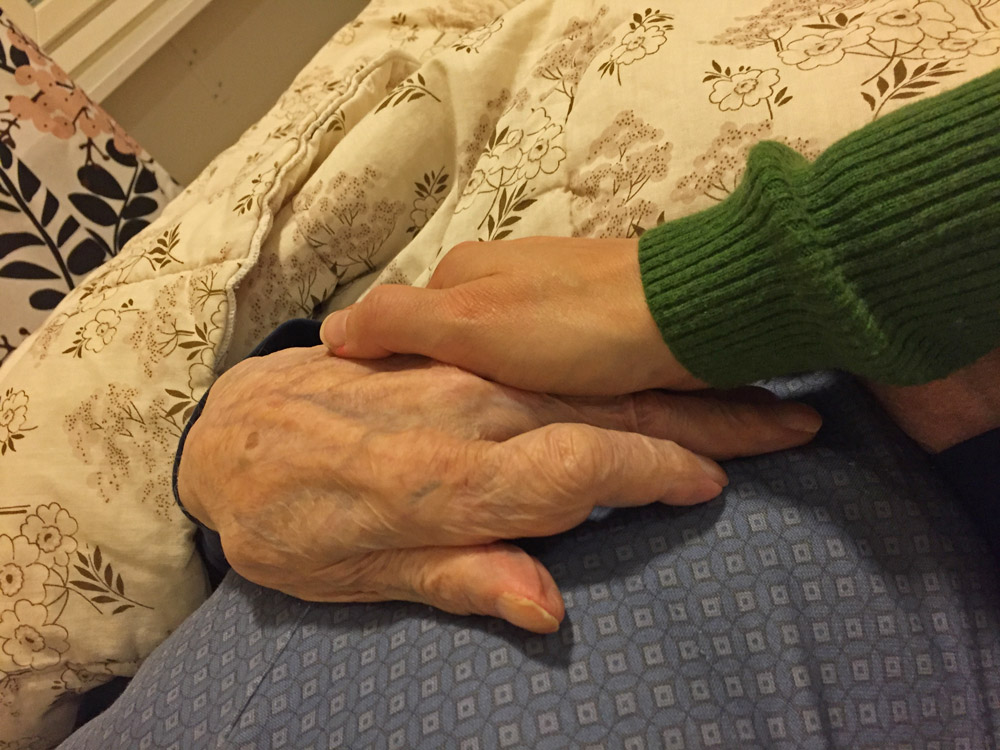 Messenger and similar are great. During the past six months, also them I've used much more than before. However, we need visits too, moments when we can hug, touch, sense the other person's real presence, see the eyes and notice even the slightest gestures.
That wish I sent to the air on New Year. That we would not forget how wonderful it is to have a cup of tea or coffee together and share thoughts face-to-face.
And remember, even though it would not have been your thing in the past, it does not mean that it cannot be that in the future.
***
When we visit someone, or they visit us, we often drink and eat together. Here are some SaimaaLife tips to offer for your guests: