When I was lying on Hotel Punkaharju's cozy bed I thought what to write about the company. I noticed enjoying the relaxing atmosphere of the room and all harmonious details in it so much in order that nothing came to my mind. I just felt stress-free and good.
After our visit, I realized that was exactly what I wanted to tell about Hotel Punkaharju: its ability to make you relax and its calming atmosphere.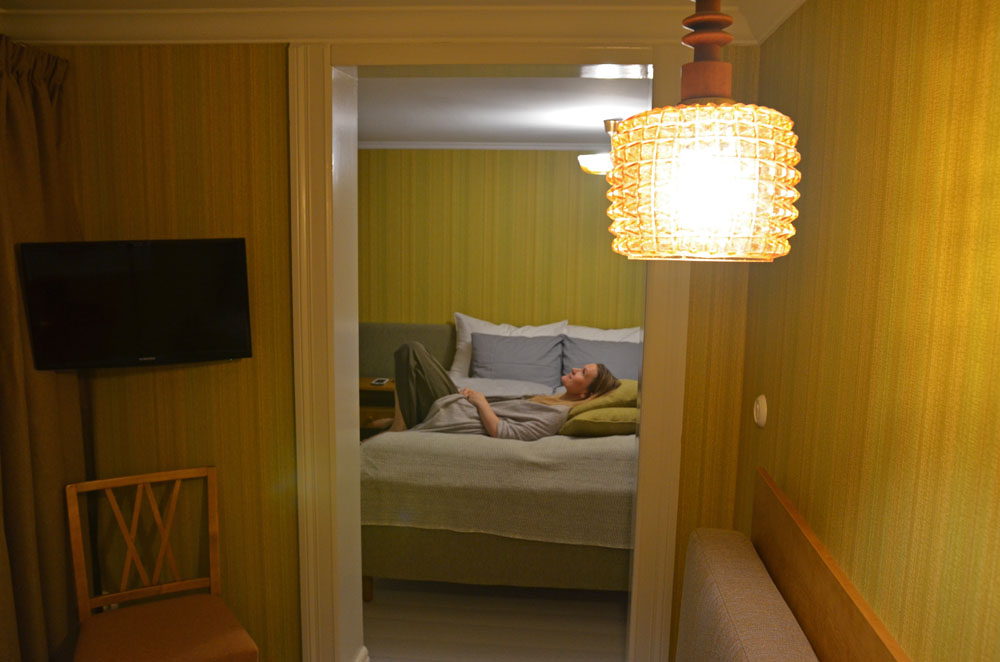 If the concept of slow travel is familiar to you, and that's something you are after, Hotel Punkaharju is your destination. I started looking for more information on slow travel after visiting this amazing historical building and its peaceful, beautiful surroundings in the middle of Finnish lake nature.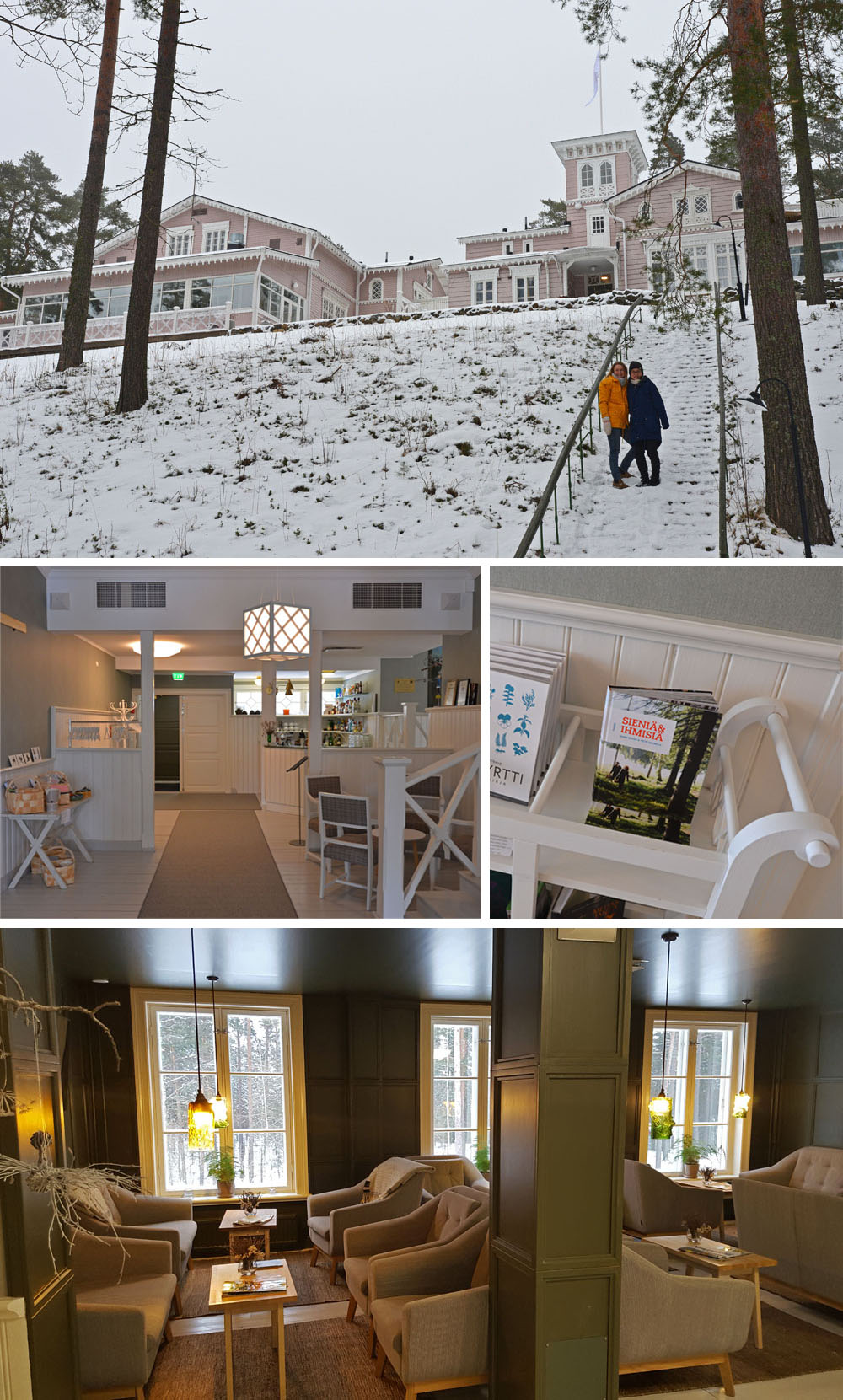 Independent Traveler writes about"The Art of Slow Travel":
"Slow travel is not so much a particular mode of transportation as it is a mindset. Rather than attempting to squeeze as many sights or cities as possible into each trip, the slow traveler takes the time to explore each destination thoroughly and to experience the local culture. With a "slow" itinerary, you won't experience the stress of attempting to knock out every site in your guidebook. Instead, you'll stay in one place long enough to recognize your neighbors, shop in the local markets and pick a favorite coffeehouse. "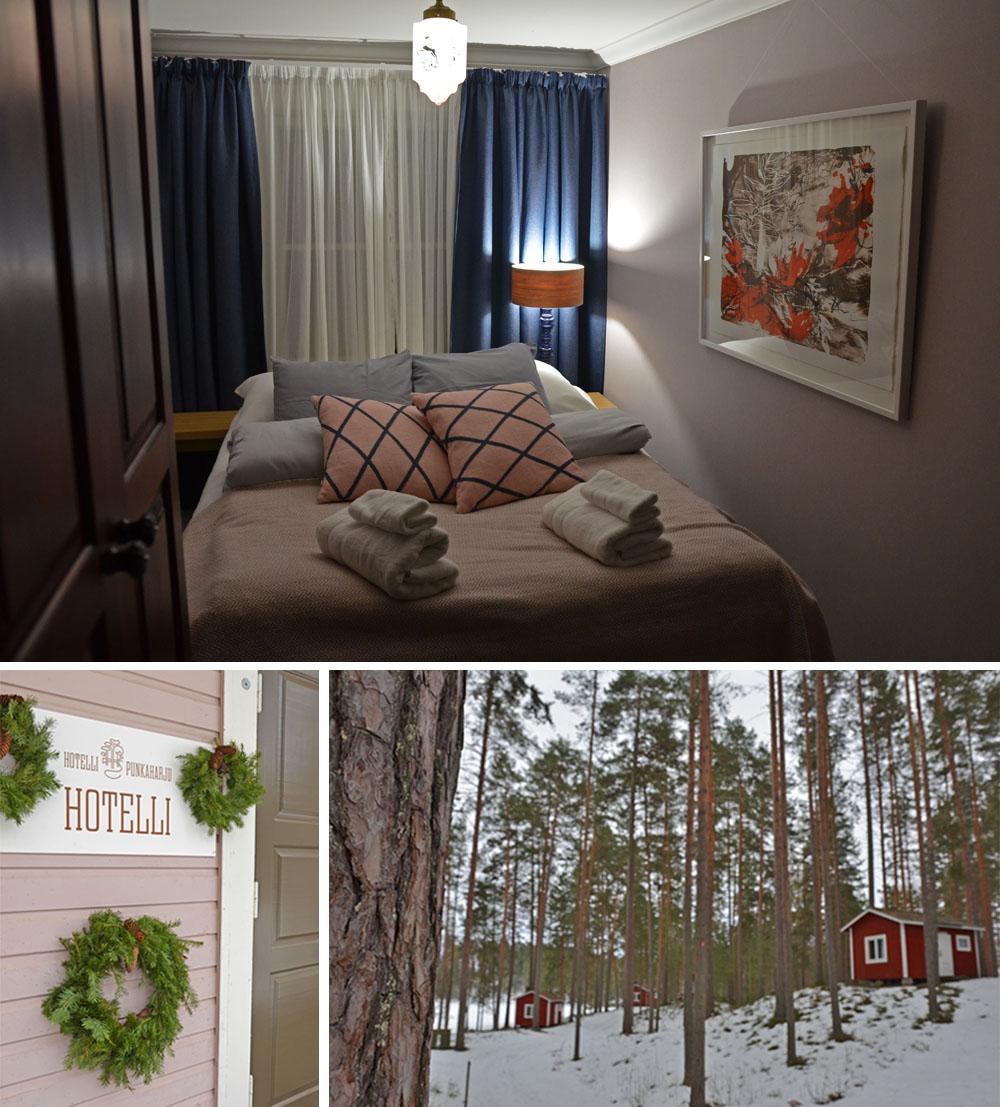 Slow travel is all about having quality over quantity. It's about having more "depth" on your experiences; depth that can even move something inside you. Something that you will remember much longer than just for the moment when you are experiencing it. If the moment is right, it can be a beginning of something new.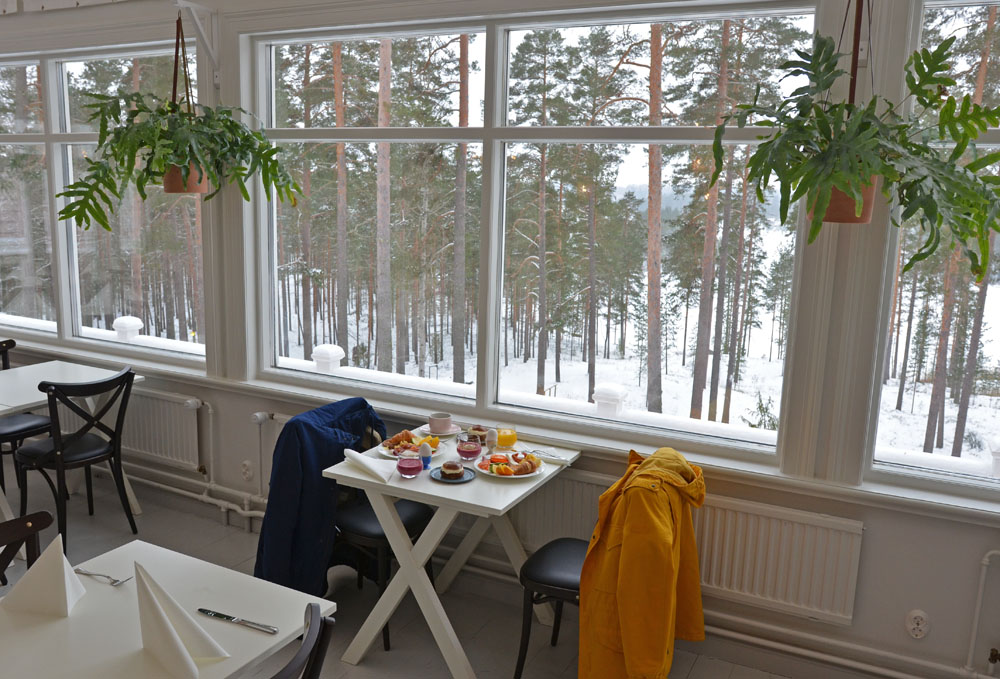 Travel slowly to feel the connection
With slow travel, the keyword is connection; connection to food, to local people, to a new culture, to nature, to yourself. When we feel the connection, beautiful things happen not only inside us but also between people and with respect to our surroundings.
However, the connection can be hard to find if you rush and run through your experiences. It's often hard to achieve even thought you would want desperately to feel it.
That is why it's good that we have places like Hotel Punkaharju and the unique ridge area around it. Places like these make us slow down naturally – just like people whose presence makes us naturally feel good and more relaxed.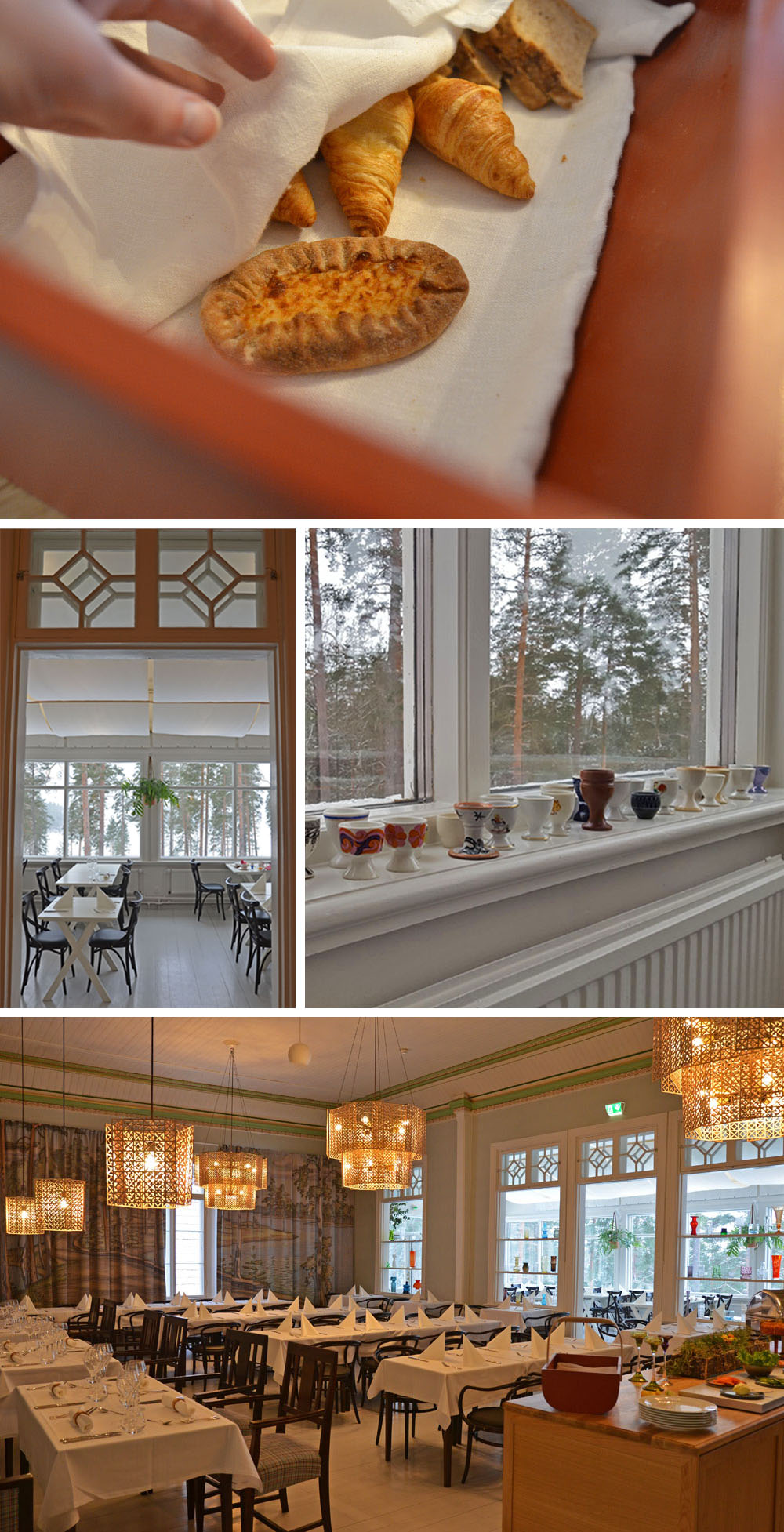 As I was standing on the terrace of hotel's lakeside sauna, I remembered vividly our wedding on that beach some years back. But I also thought what a perfect place Hotel Punkaharju is for slow travel.
I recommend you not to rush when you come to visit Hotel Punkaharju. Take the time to watch the lake, walk in the forest, taste the food and sense the history that has shaped this place for its current form.
Besides the hotel itself, Punkaharju ridge area around the hotel and local companies nearby are worth exploring as well. You can get active and rent equipment (for example cycling or tour skating) or find a peaceful place to practice nature relaxation by yourself.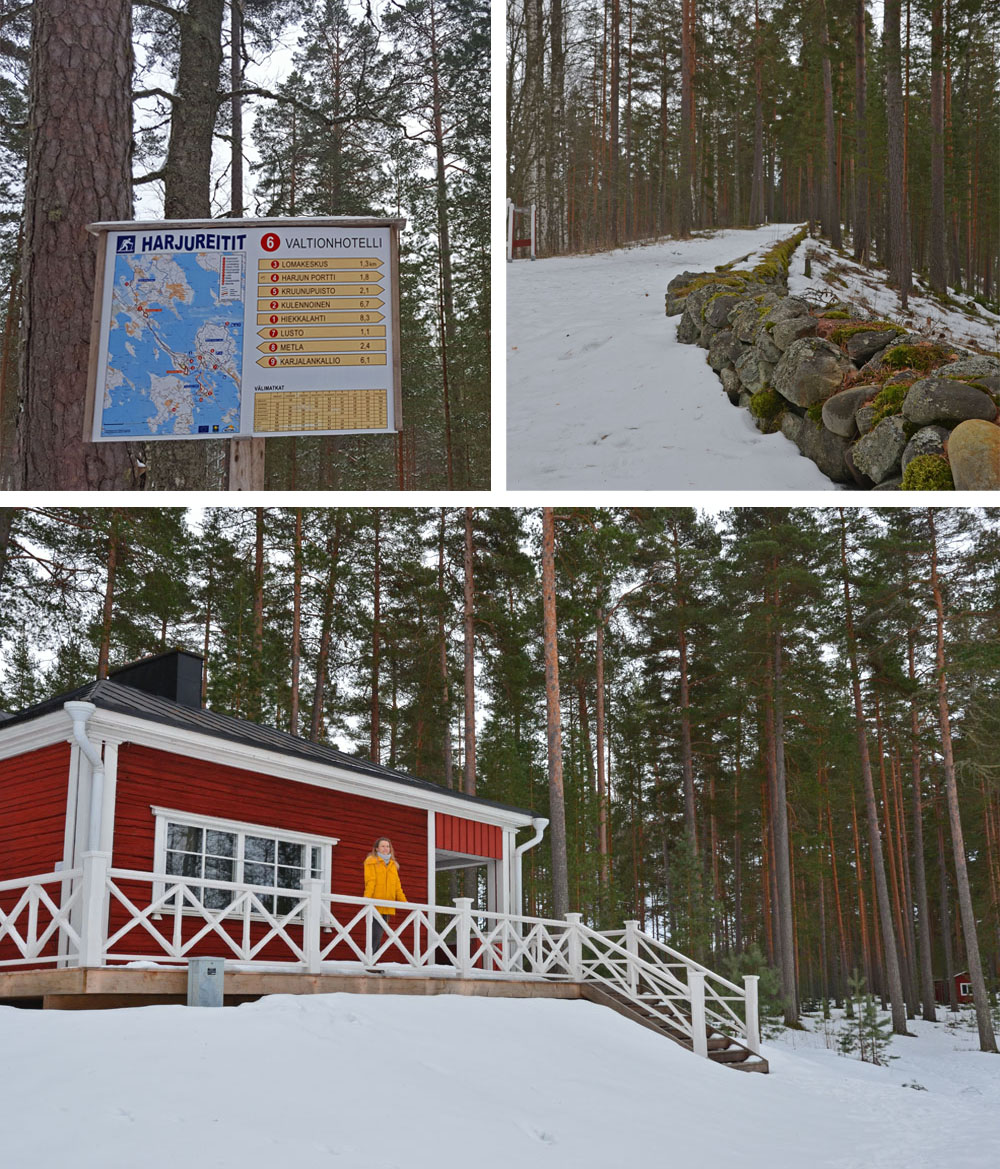 Besides beautiful places, among Hotel Punkaharju staff there are many locals who can tell you great stories about everyday life in Punkaharju. So this is definitely a MUST place to visit in my home region – at least once in your lifetime!
More Punkaharju inspiration:
***
Read all "Inspired by Saimaa" stories: