Lake nature, wood-heated sauna, and good food. Ingredients were simple but those were all we needed. After all, as it is with cooking too – you don't need much when the ingredients are high-quality.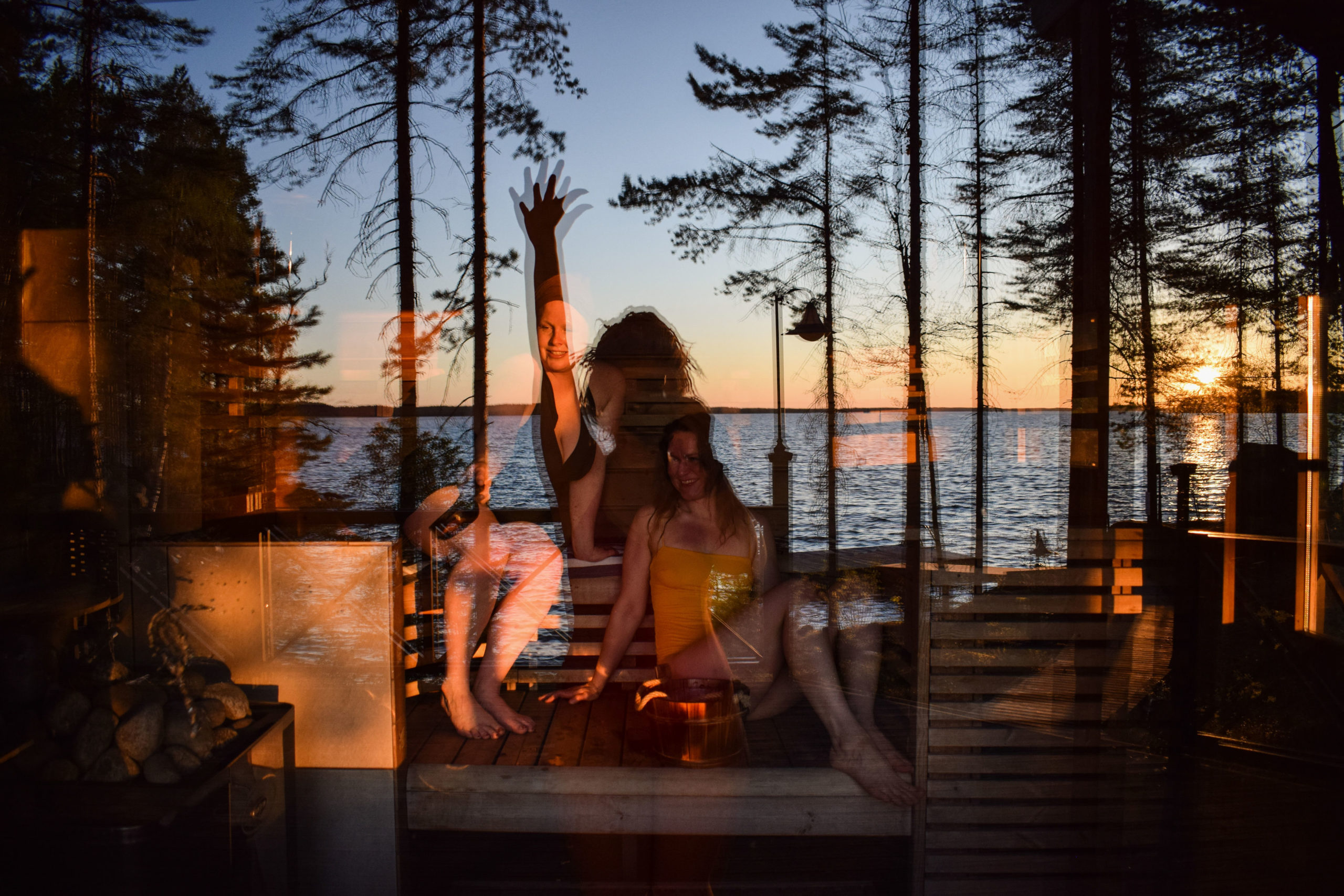 We wished to have a piece of natural wellbeing, and exactly that was what our lady trio got during our day at the rental villa of Puruvesi Holiday Villas ("Puruveden Lomahuvilat") this summer.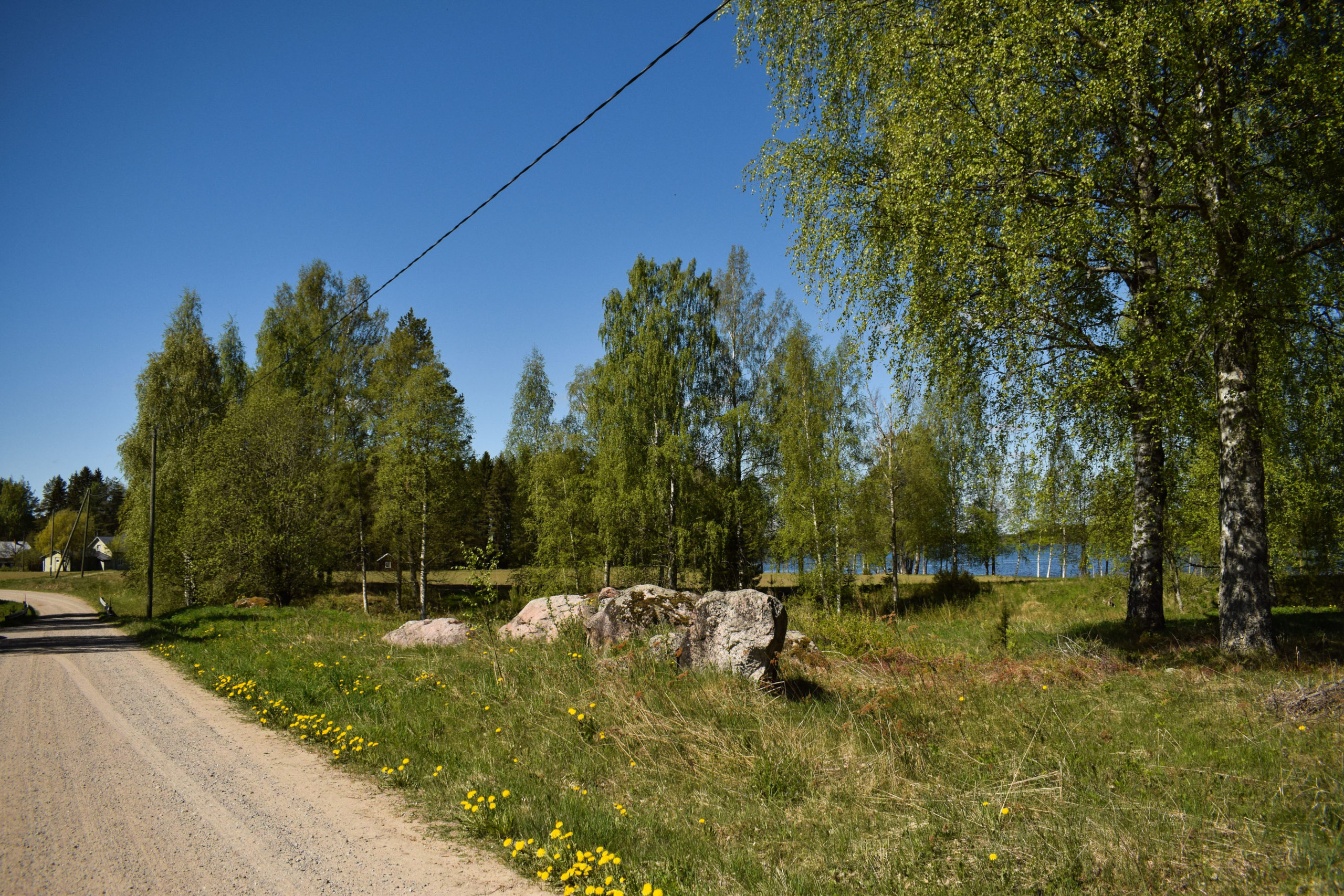 Saimaa countryside beauty by the Lake Puruvesi in Punkaharju
One blueberry on our cake was a wood-heated bath barrel, but definitely the other one was that this Saimaa countryside travel company with two lakeside holiday villas was located in the very heart of SaimaaLife, me and Marianne's childhood village Hiukkajoki in Punkaharju.
Both villas of Puruvesi Holiday Villas -Kalliohovi and Riuttahovi- are about 2 km away from each other and only about 30 minutes' drive from the MUST visit Punkaharju nature reserve and ridge area with many great places to visit, like the Finnish Forest Museum LUSTO.
Here you can read more about "The Nature Wonder of the World called Punkaharju".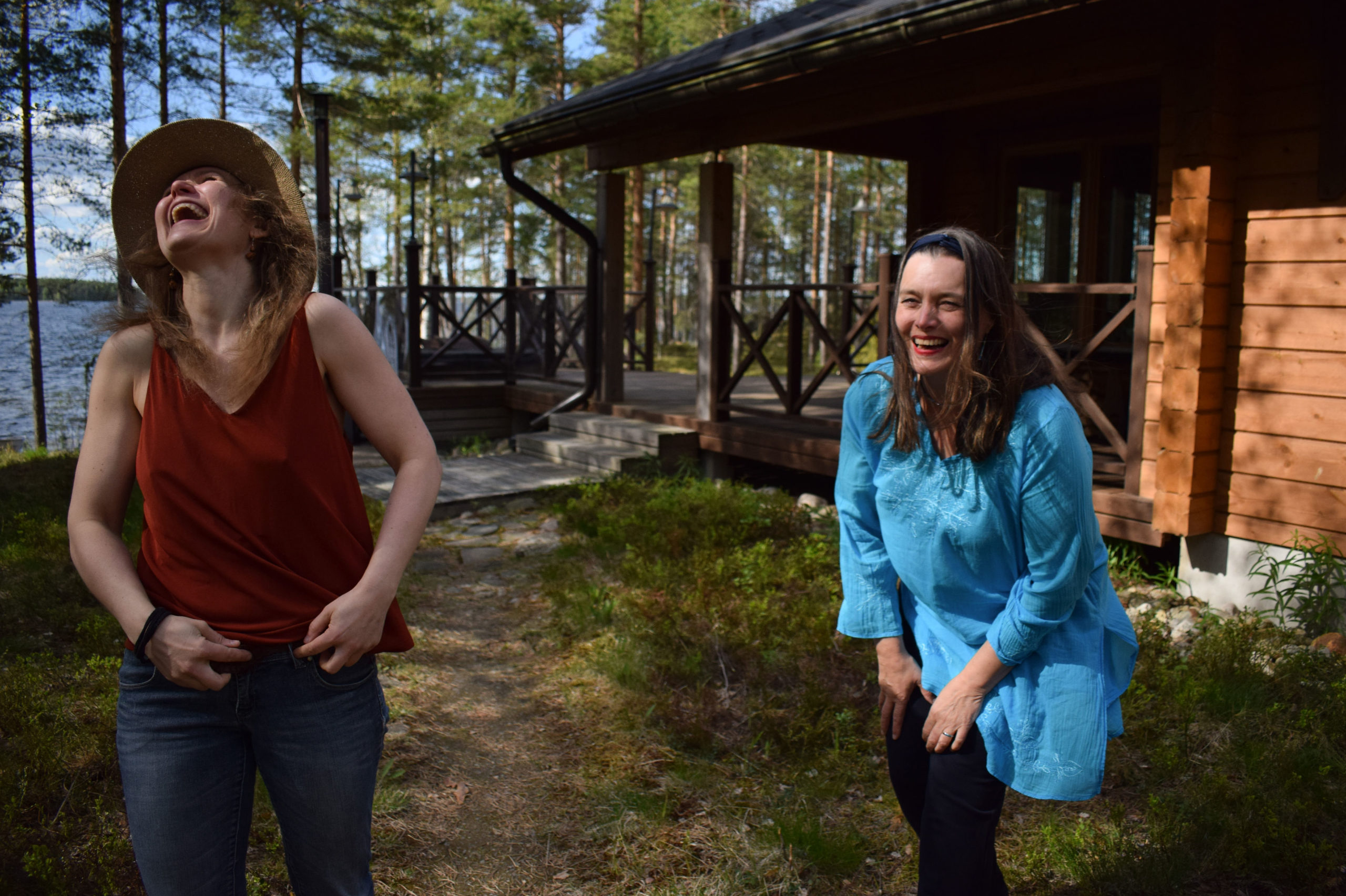 Just like with all customers, the entrepreneur Katri Paajanen received personally me, Marianne, and Stiina at the Kalliohovi villa. Driving straight to the villa was easy because already together with the booking confirmation Katri had sent us by email the driving instructions.
On the spot, Katri showed us how to heat up the sauna and bath barrel, how to use the fireplace inside the villa, how to recycle all garbage, etc. She also gave us her phone number to call if needed during our stay.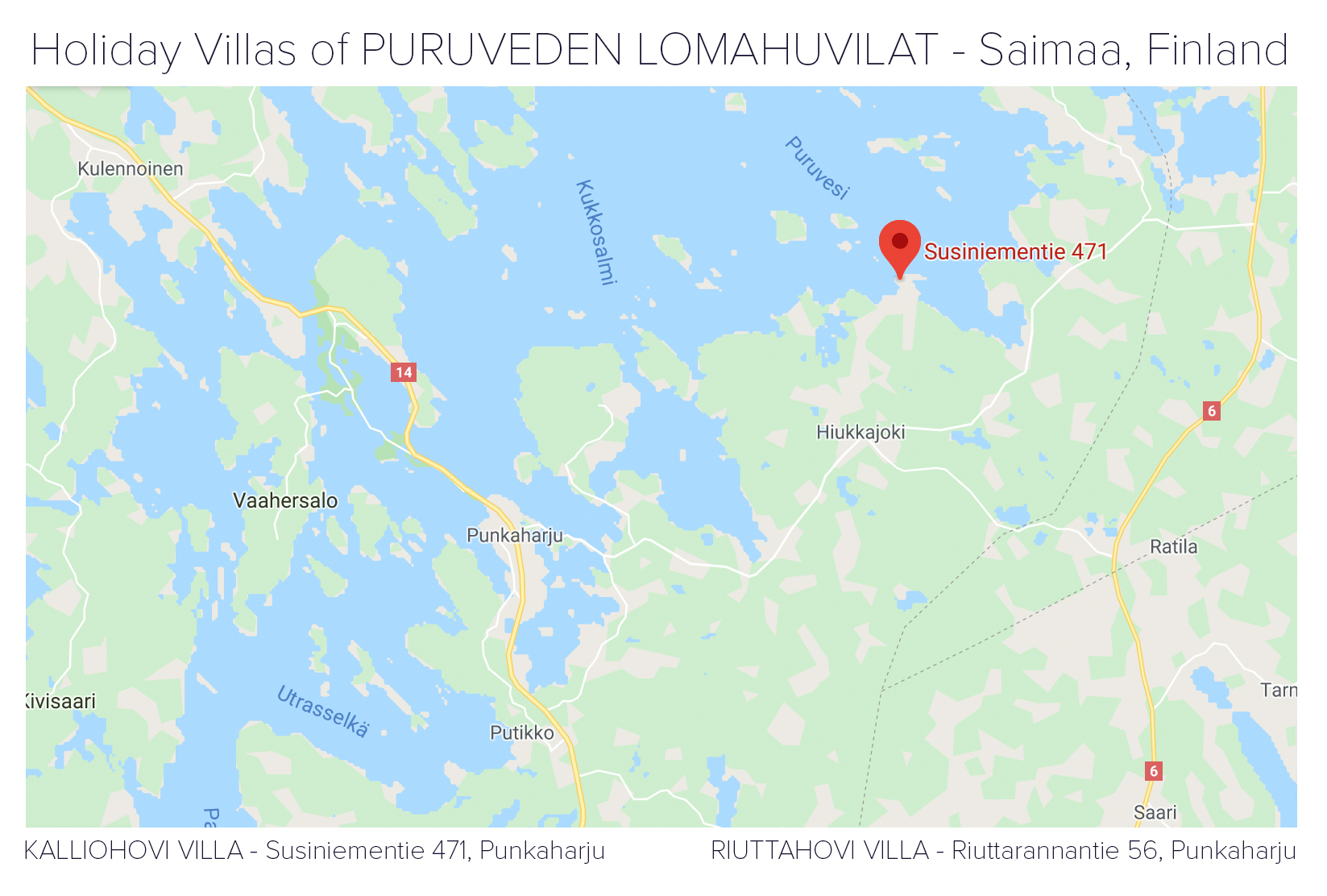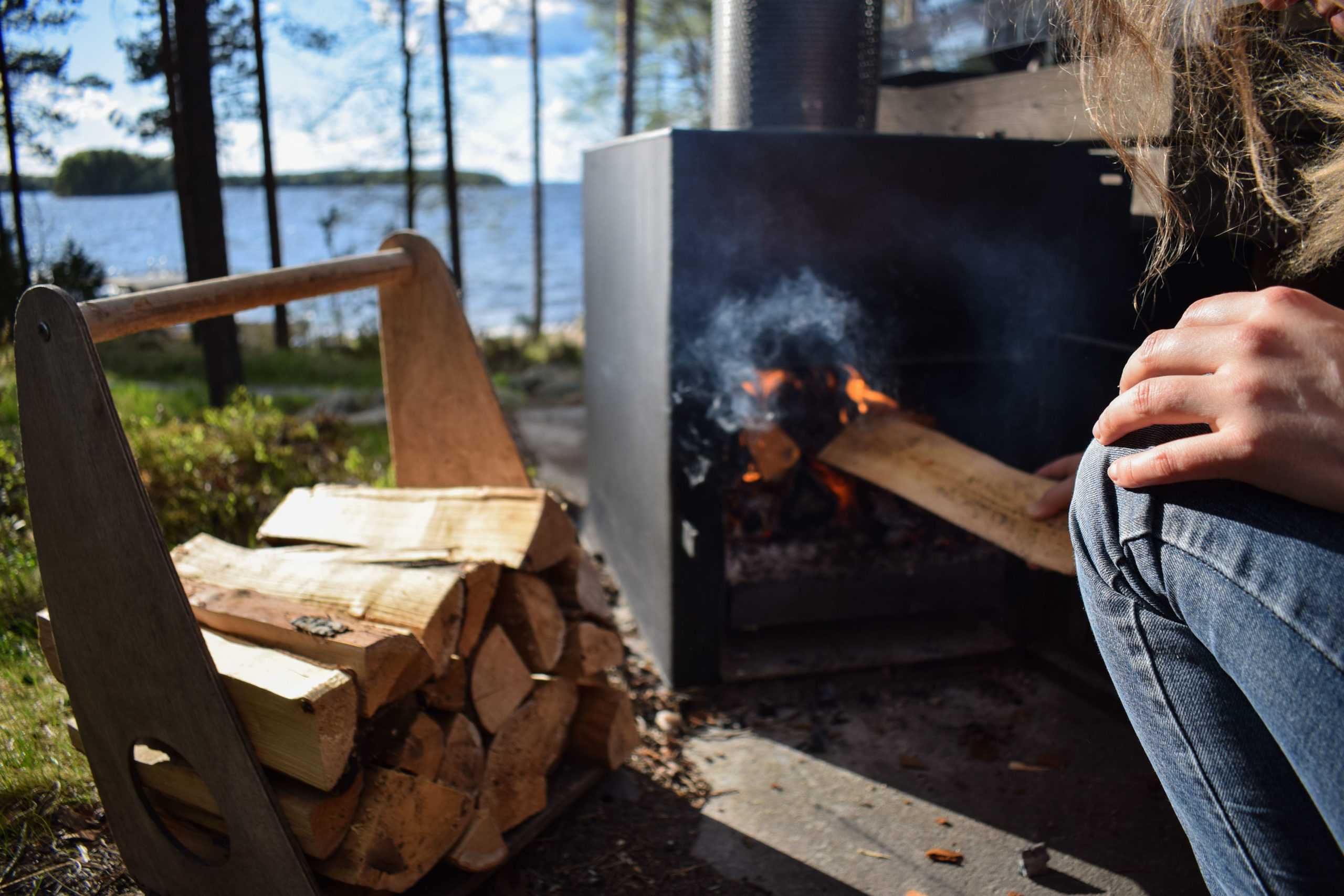 Our recipe for the day was simple after Katri left her home nearby; I as a sauna and lake swimming lover began to heat up the bath barrel and sauna, Marianne took carried water to the sauna and Stiina took over the kitchen and barbeque on the villa terrace.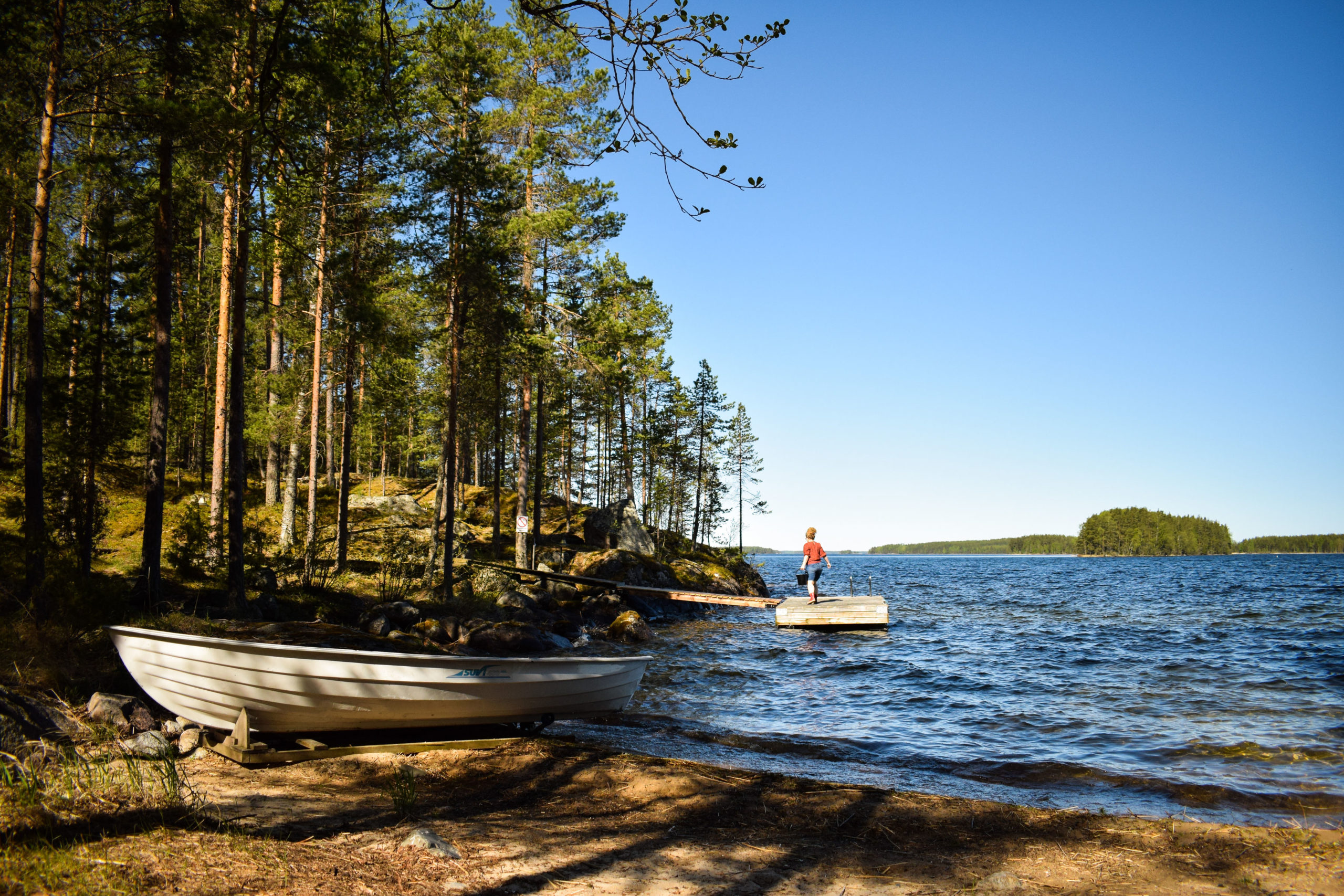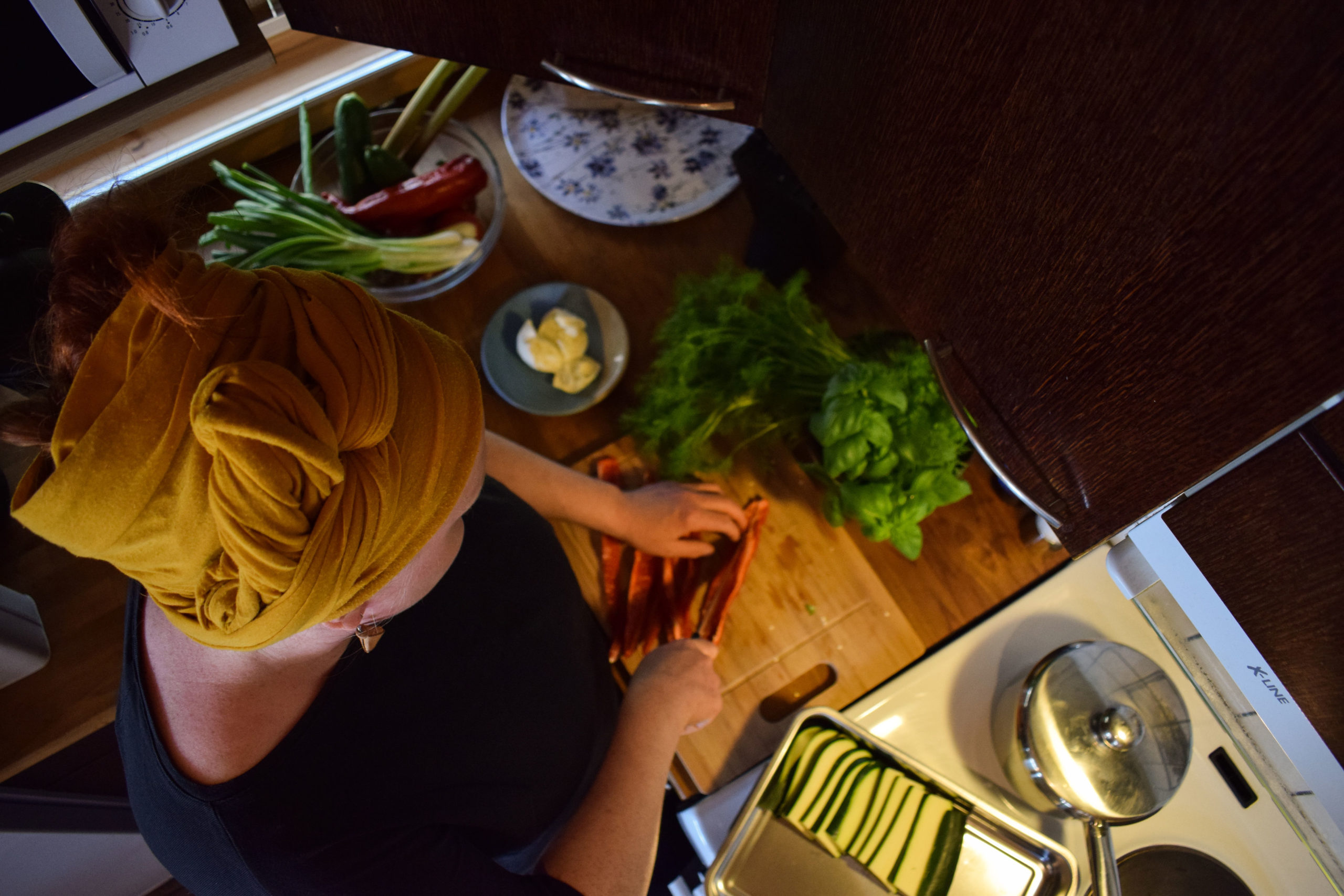 Space and silence of nature to rest and relax year-round
Naturally, we all forest ladies wanted to head to the woods to take some "my time"; Marianne with her camera, Stiina to pick up mushrooms, and me to do some barefoot forest bathing (and foot massage).
While looking at the sky and wide forest around me and listening the gentle lake waves and the whispers of summer wind, I thought how precious chances are to have space and natural silence in life for your health and a balanced life.
By the way, if you're interested in, here's a link to our simple "SaimaaLife relaxation technique with the help of nature sounds".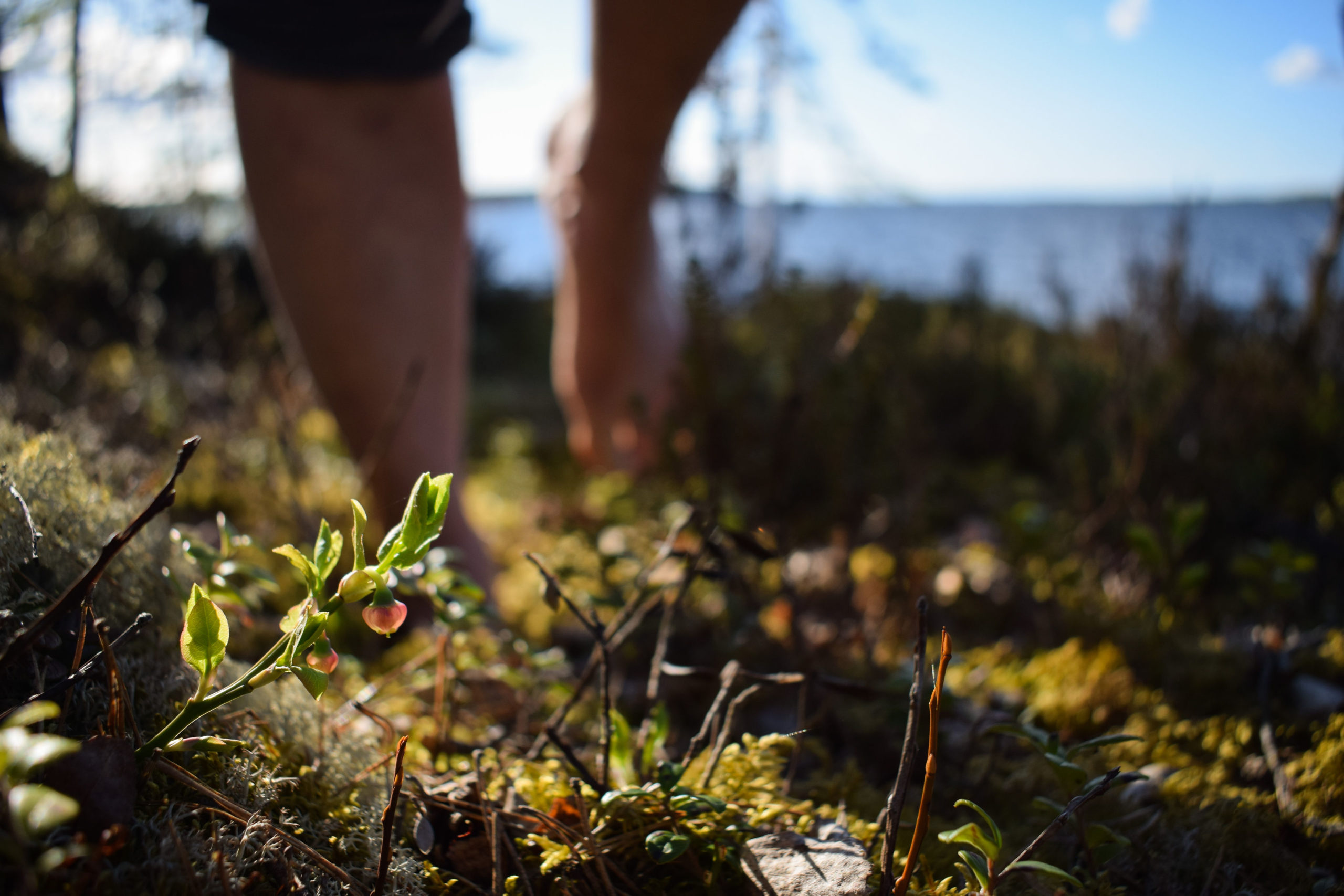 Silence nurtures your soul, it is said, but the wellbeing benefits of silence include widely your body and mind as well. For example in the article of PsychCentral –The Hidden Benefits of Silence it is explained how silence
Lowers blood pressure, which can help prevent heart attack.
Boosts the body's immune system.
Benefits brain chemistry by growing new cells and is linked to learning, remembering, and emotions.
Decreases stress by lowering blood cortisol levels and adrenaline.
Promotes good hormone regulation and the interaction of bodily hormone-relate systems.
Prevents plaque formation in arteries.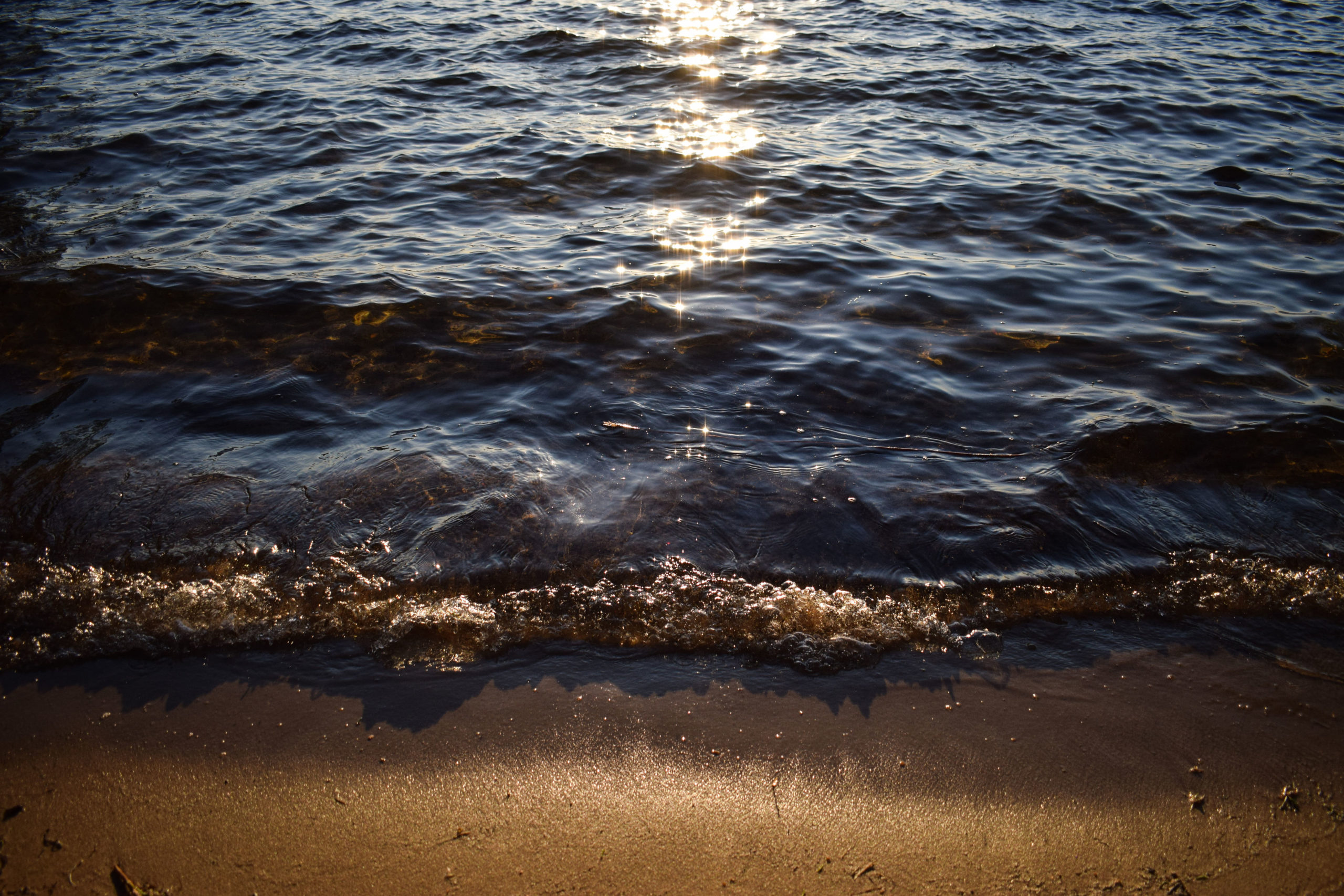 Well, at the Kalliohovi villa, it was all about nurturing peace of nature. And it was not only outdoors where we were able to enjoy it but also indoors at the villa and in the Finns' meditation place – sauna.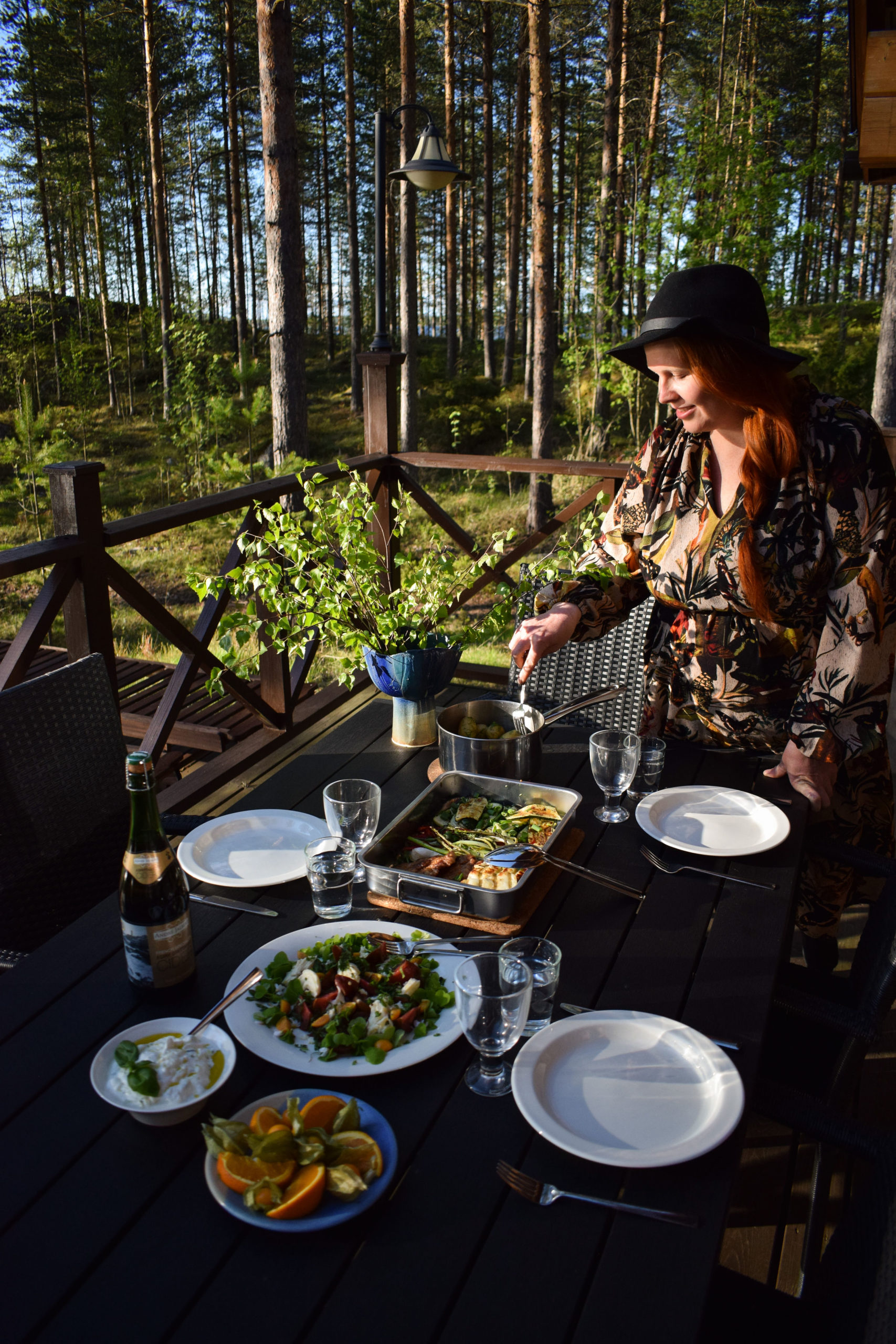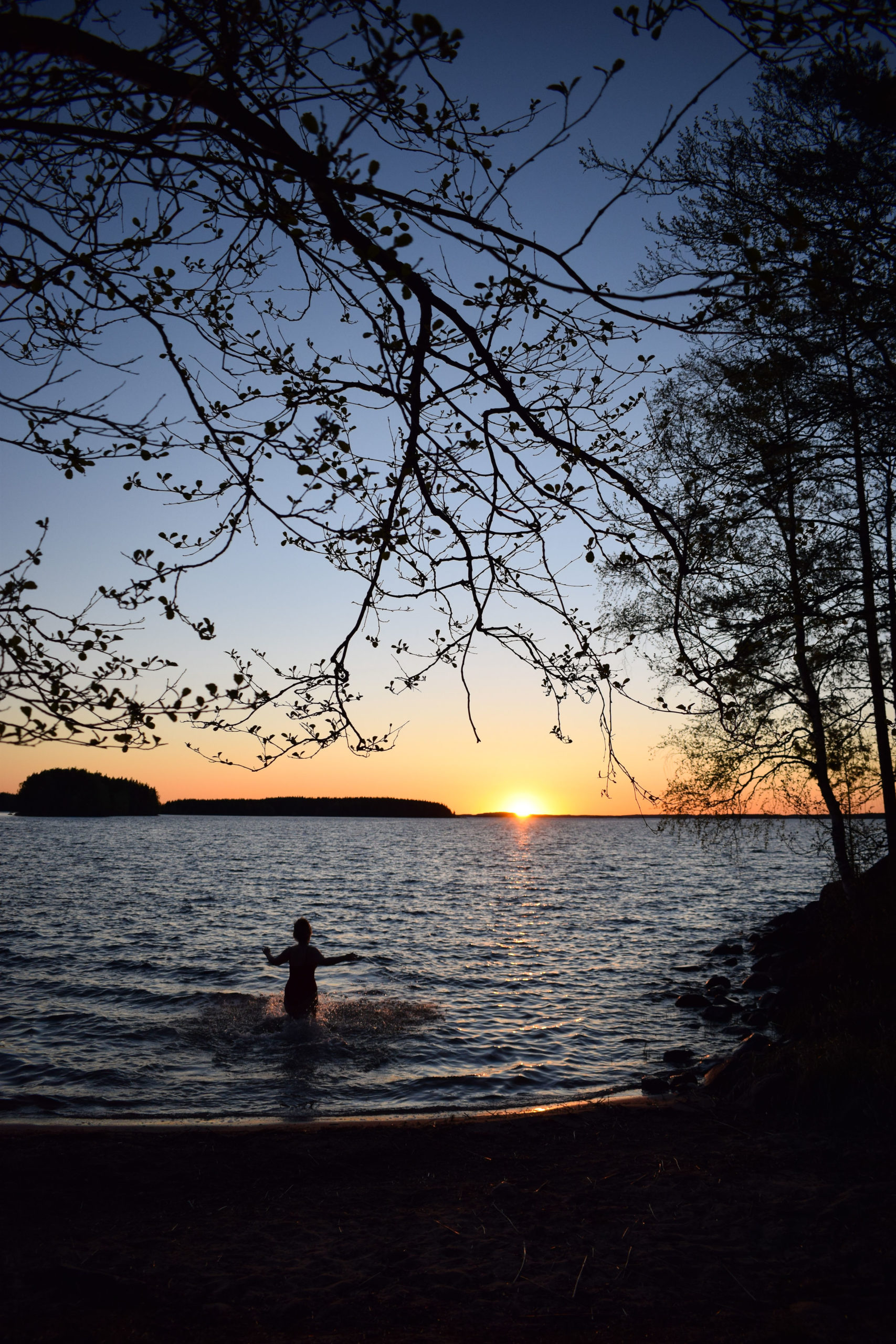 After lakeside terrace dinner, it was time to enjoy bathing in the warm water of the bath barrel, have a sauna, and fresh ourselves with lake swimming. While watching the sunset we talked about how the villa was not only a great holiday home for families but also for lady groups like us or other small groups. After all, the villa was fully equipped and included beds for 6 + 2 persons.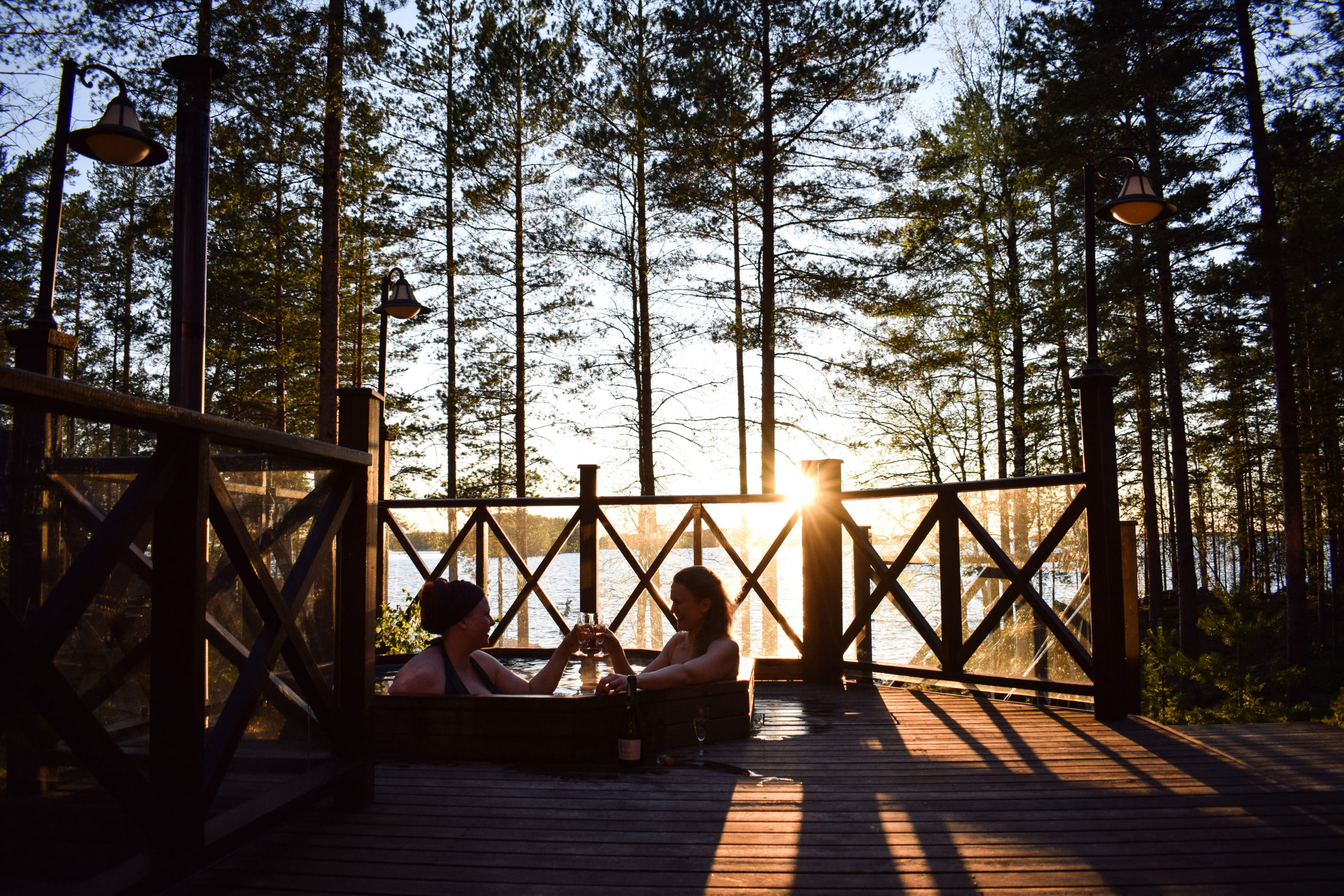 Actually, we also talked about how one day was a way too short time to get the best bits of the place. After one day we felt that we had just started to settle down for slow Saimaa cottage life.
In fact, that's why I wrote after our visit to Facebook:
"Our wellbeing tip of the week is to add to your Life Bucket List "A week built around making firewood, doing forest walks, having sauna, swimming, cooking slowly, sleeping as much as your body needs, and giving your brain rest and hands touching other things than mobile. Just being simply and living in your own natural rhythm." 🌿☀️🌿
And really A WEEK, not a day or two. Because it takes time to settle and reach a state where you are able to get the best bits of simple living to your wellbeing. ✨ (Warning! Next you may want to arrange 2-week nature inspired rest for yourself, then a month and finally, you want to make it totally your new way of living 😉)"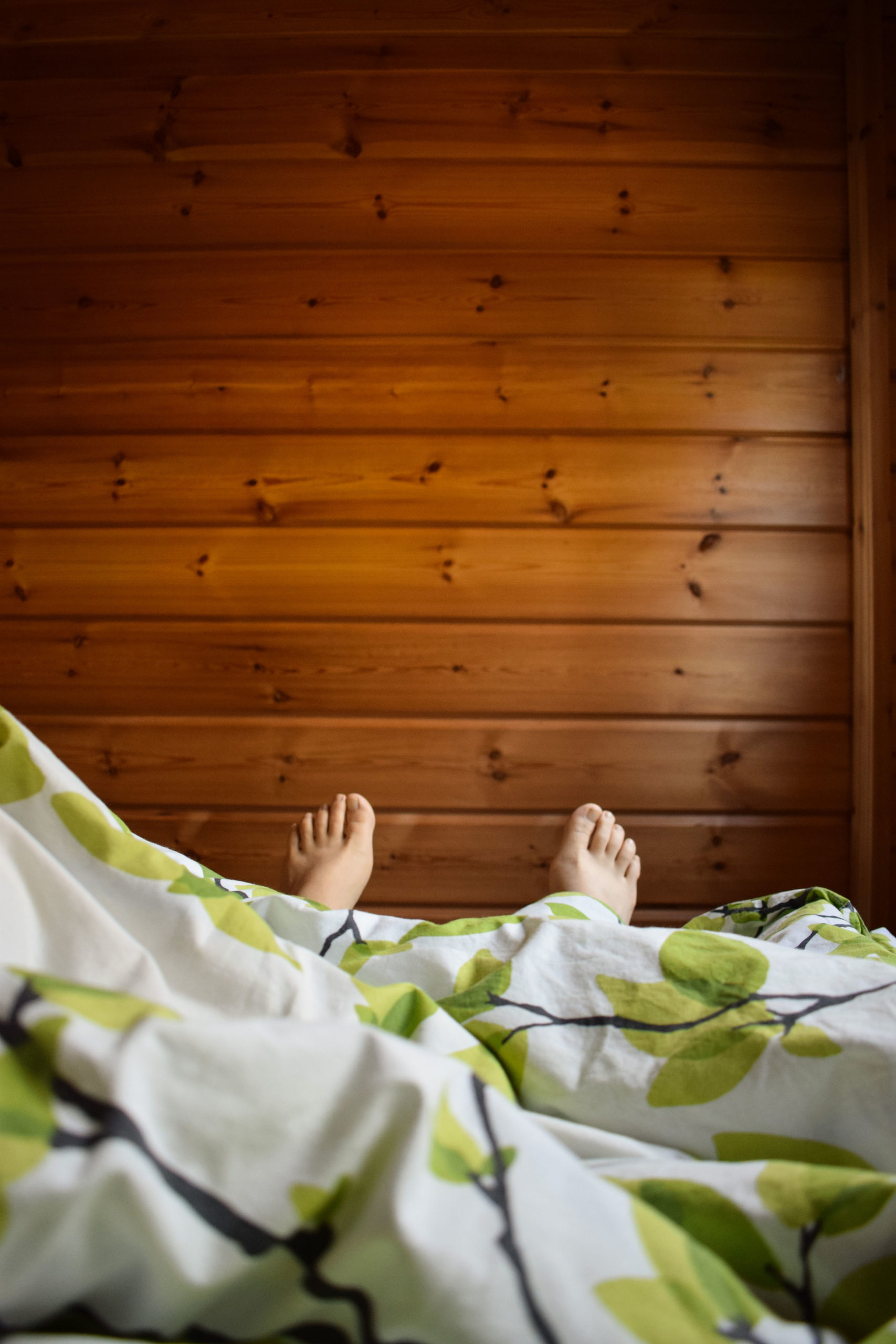 Welcome to share a small moment of our visit through this short 360° video!
360° Virtual Tour of Puruvesi Holiday Villas
Click to "walk through" and get to know better both rental villas of Puruvesi Holiday Villas. Move around with your mouse or fingertip.
This story was produced by SaimaaLife Media, brought to you by Puruvesi Holiday Villas ("Puruveden Lomahuvilat").