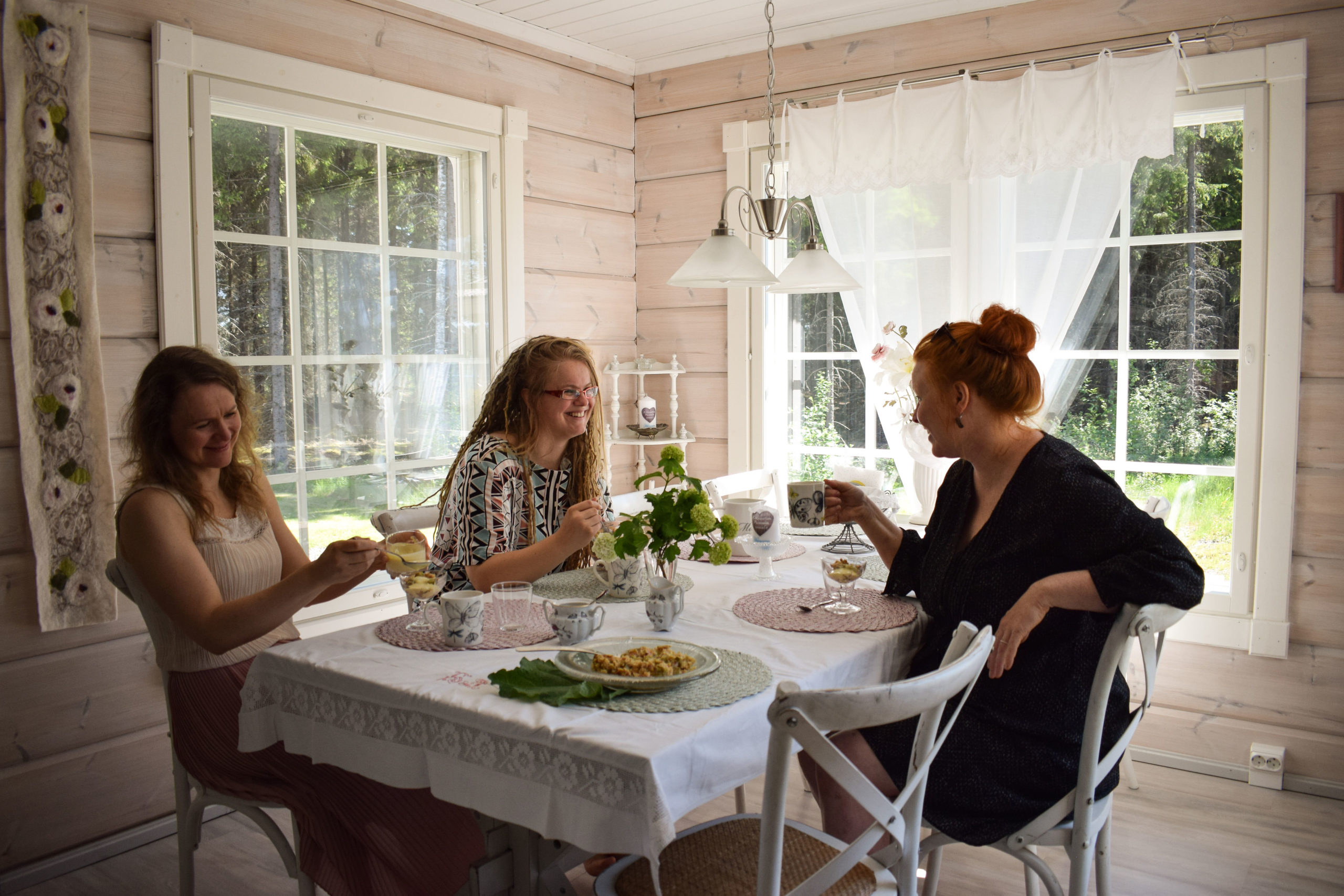 I admire courageous people. People who have their own style and vision and who step-by-step make it true and more and more visible.
After arrival when our SaimaaLife lady trio had driven along the curvy, sandy Finnish country road to Hienosen Lomamökit travel company in Punkaharju it became soon clear that we had met this kind of people.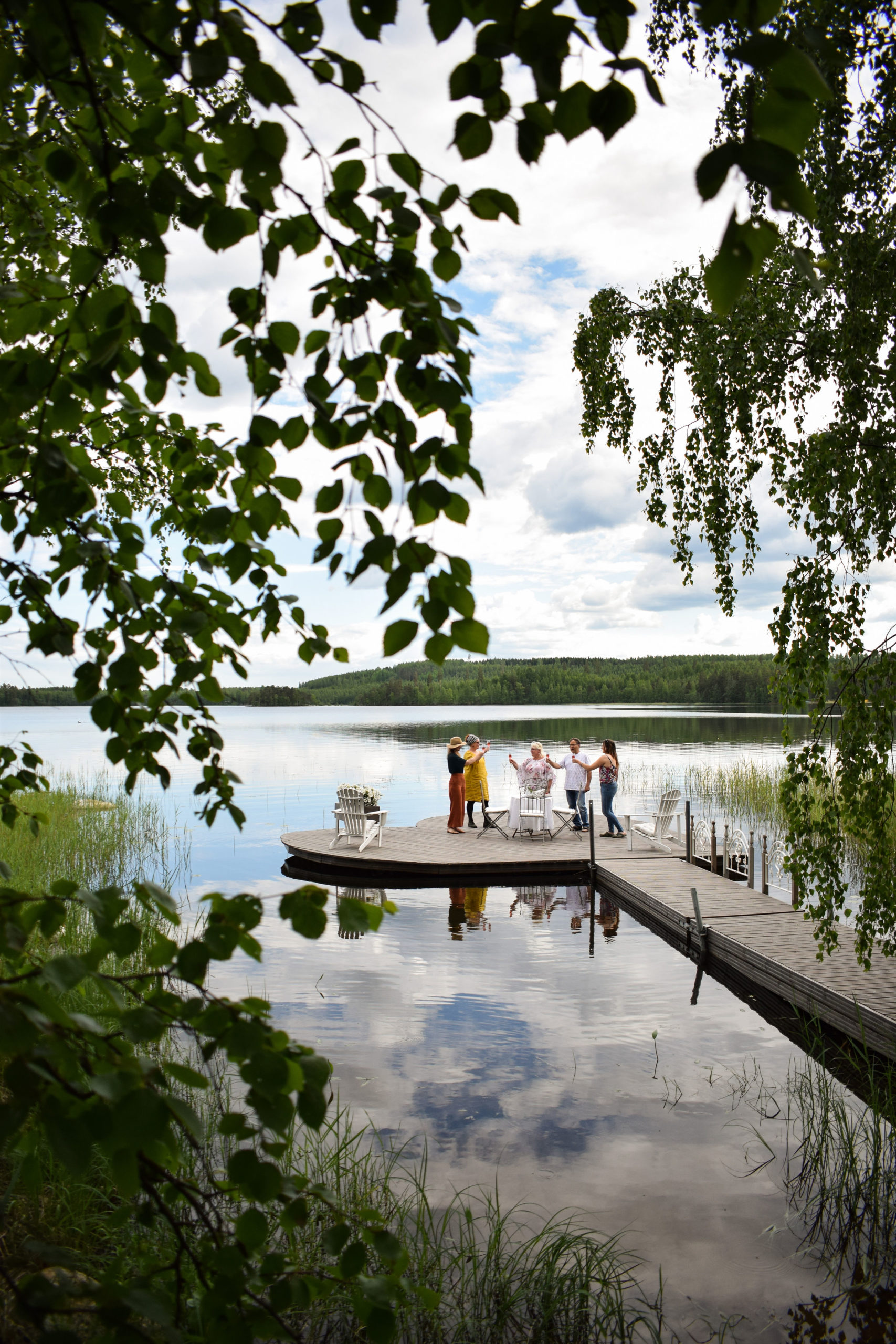 Countryside Holiday Homes & Finnish Humorous Hospitality
"What comes to our rental cottages and company I've always kinda thought that warm-heartedness is our thing," explains Jaana Hienonen, the mother of the family. "Based on that thing, we've tried to apply it in all cottages we've built over the years and also in the service for our guests. Do things in a hearty and in our own way,"
"Once we got the idea about the dock shape of a heart, and thought why not? We couldn't find one, so we decided to make it ourselves! And here it is!" she continues as we walk together to the dock of their farm where me, Marianne, and Stiina have come first to pick up our cottage key.
"It is our kind of a dock; a symbol of our love for this place, nature, and our work. And maybe it symbolizes also a bit of me and my husband's love." Jaana laughs and smiles a warm twinkle on the corner of her eye.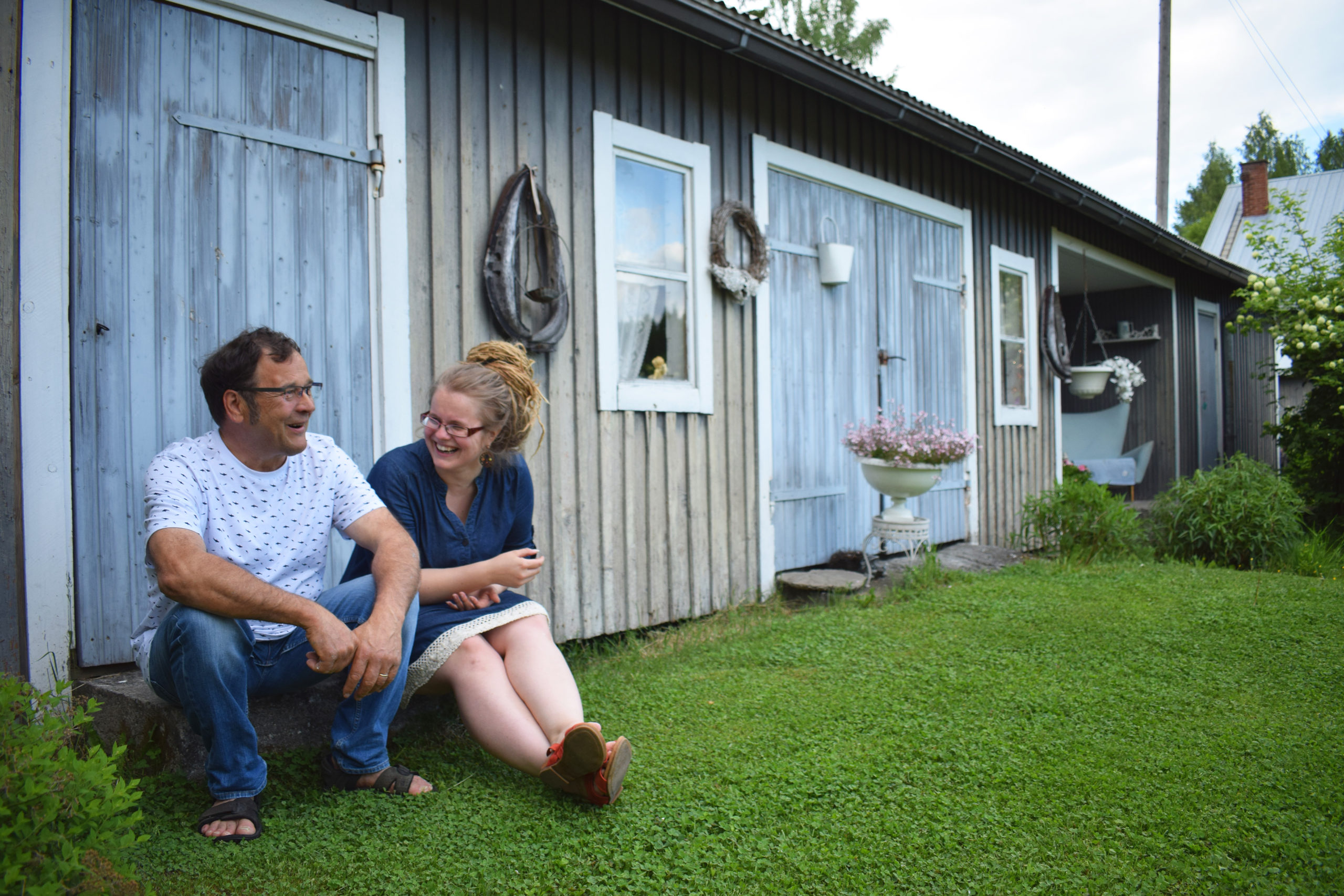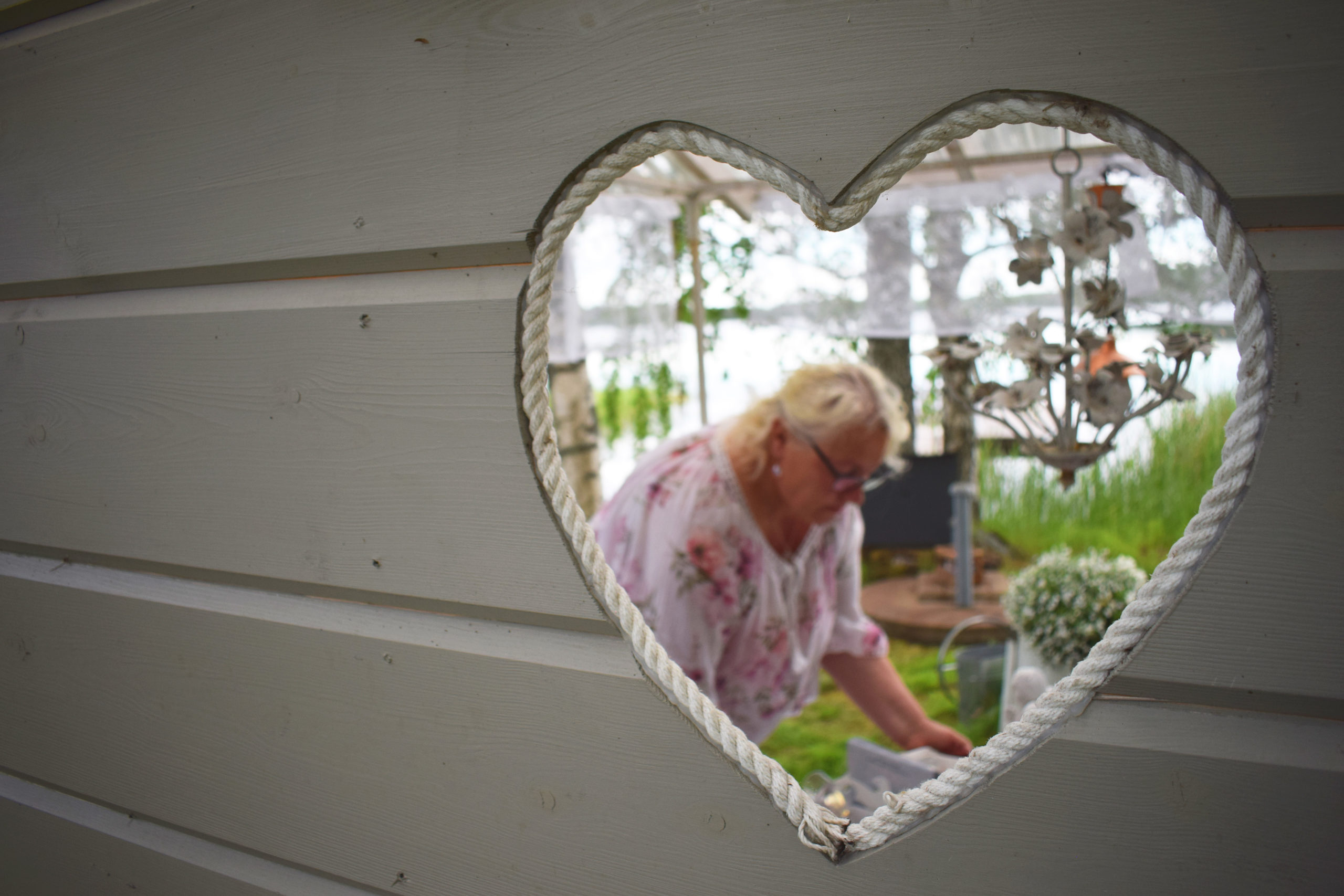 The good and warm spirit between the Hienonen family members catches us too while we're enjoying our welcoming drinks together on the dock.
After that Marianne and Anniina -future-entrepreneur of the company- go to say hello to Anniina's horse while we others continue chatting and breathing in the peaceful countryside atmosphere in the garden.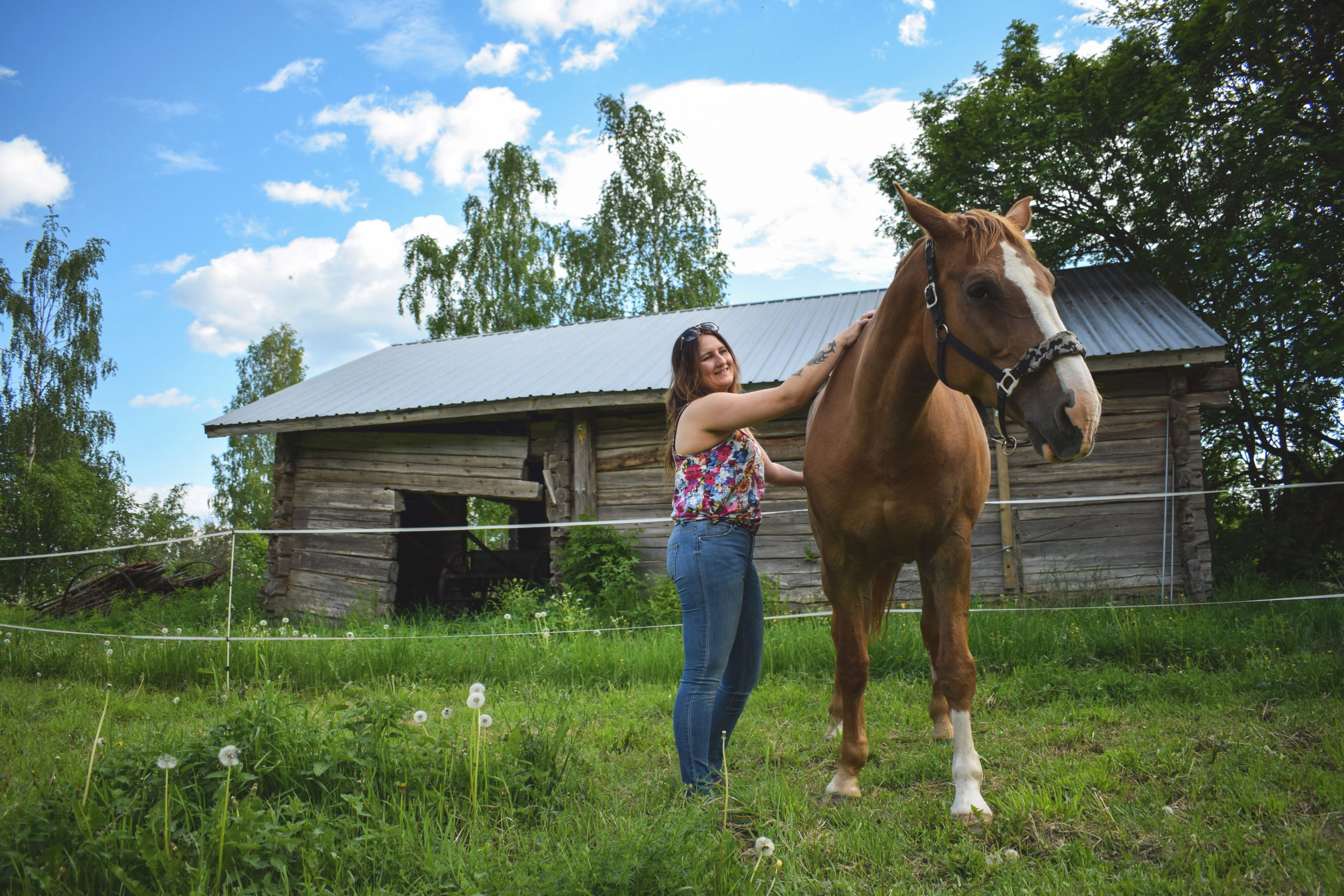 Year-round Rental and Green & Blue Nature Experiences
Hienosen Lomamökit has altogether 6 fully-equipped lakeside cottages in the village of Vaara by the crystal clear Lake Puruvesi in Saimaa. They all are located at a 2 km distance from the farm. One cottage –Kuoppaniemi– is located in Savonlinna on an island called Pieni Herasalo and surrounded with Pieni Haukivesi lake.
Our cottage -or better said villa- is called Tyssinniemi. The villa is modern and big, for 8 persons, but you can also find small, like with 2+2 beds, and more traditional cottages for your holiday at Hienonen.
(Kuoppaniemi and Matikkaniemi cottages are only in summertime use. They are more traditional Finnish summer cottages with no running water, wooden outhouse and wood-heated sauna. Electricity comes from the solar panels.)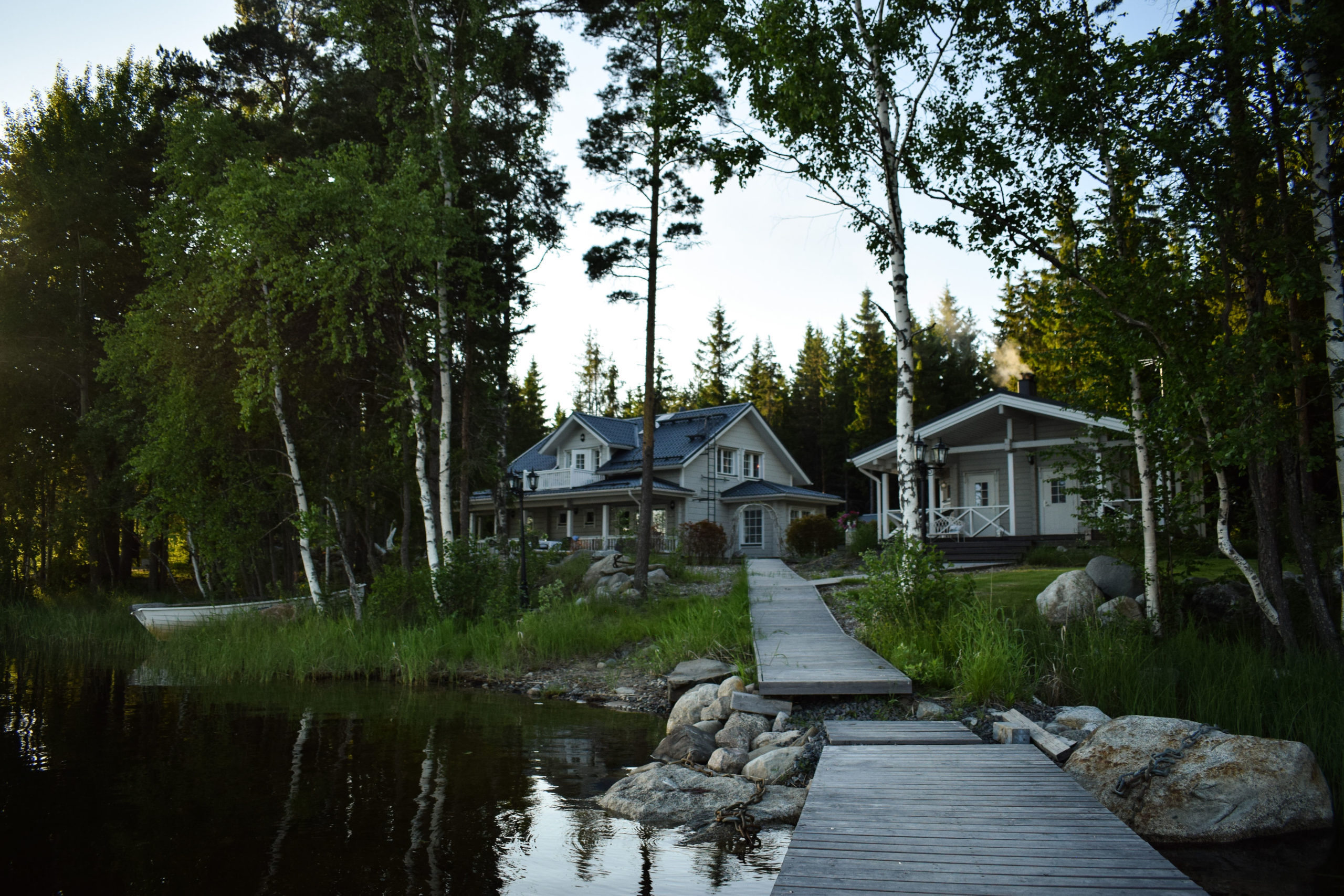 When Anniina had left us to Tyssinniemi and we had walked around the place, we noticed that even though family Hienonen wasn't there with us anymore, the same warm spirit was still present.
It was easy to feel good and relaxed.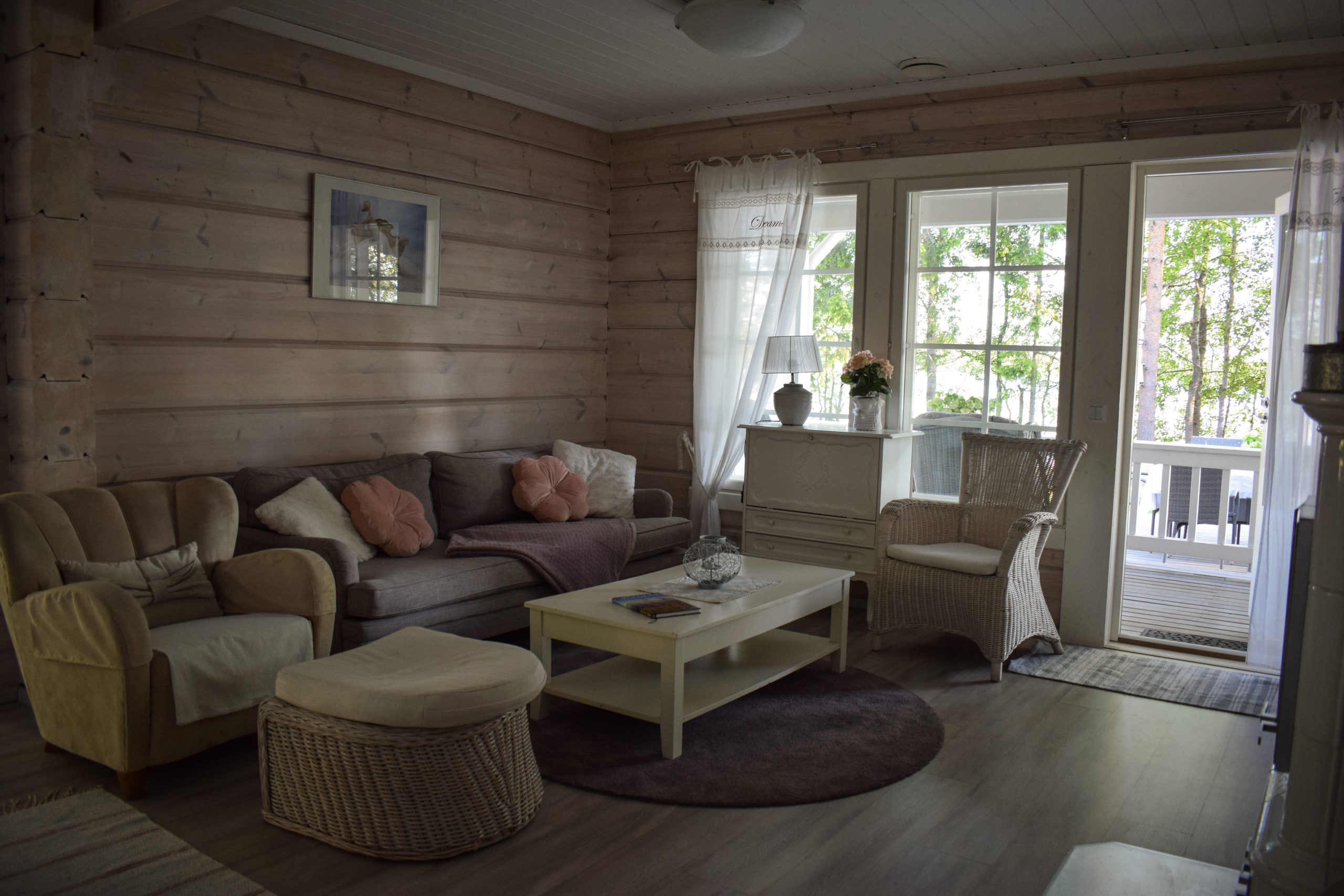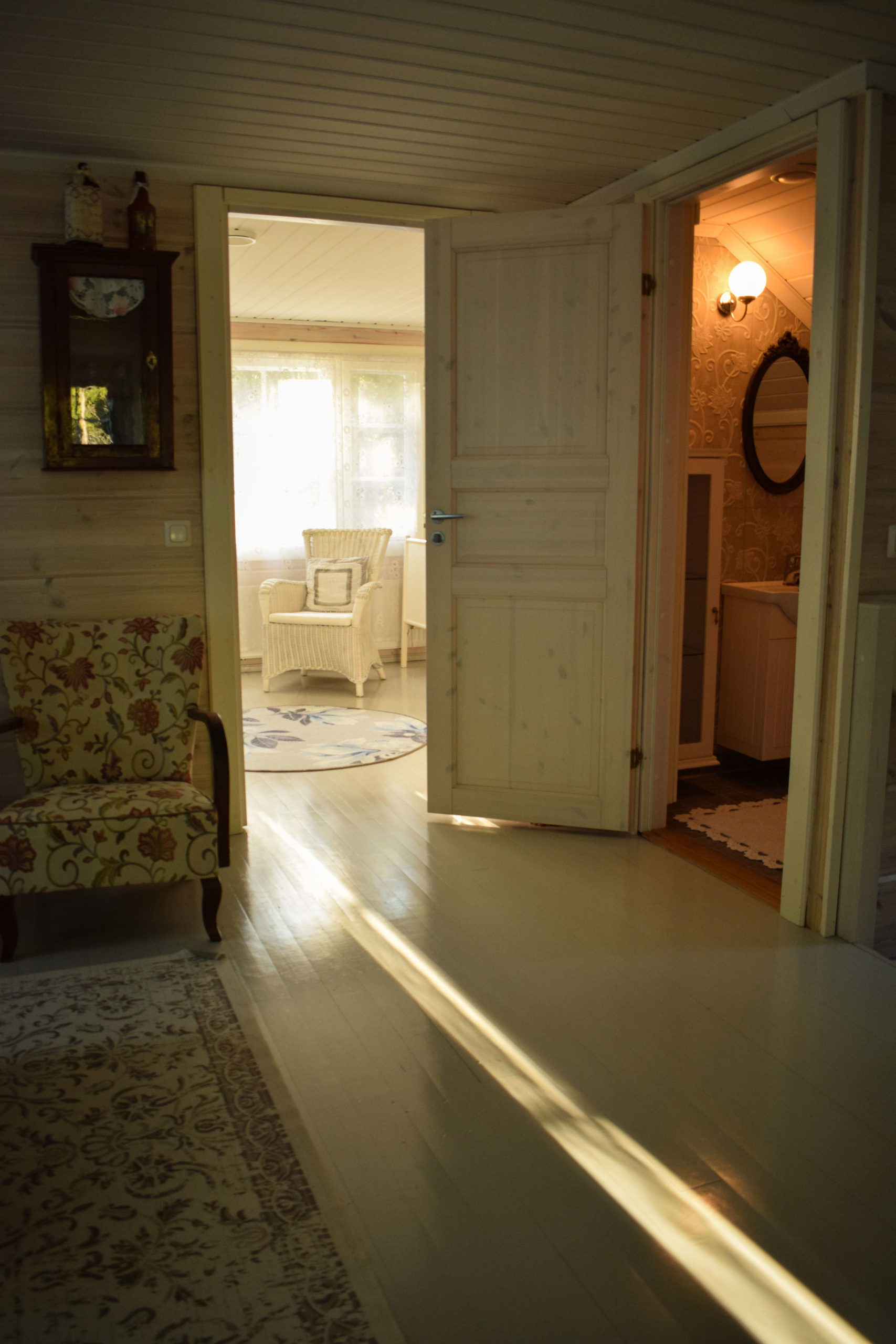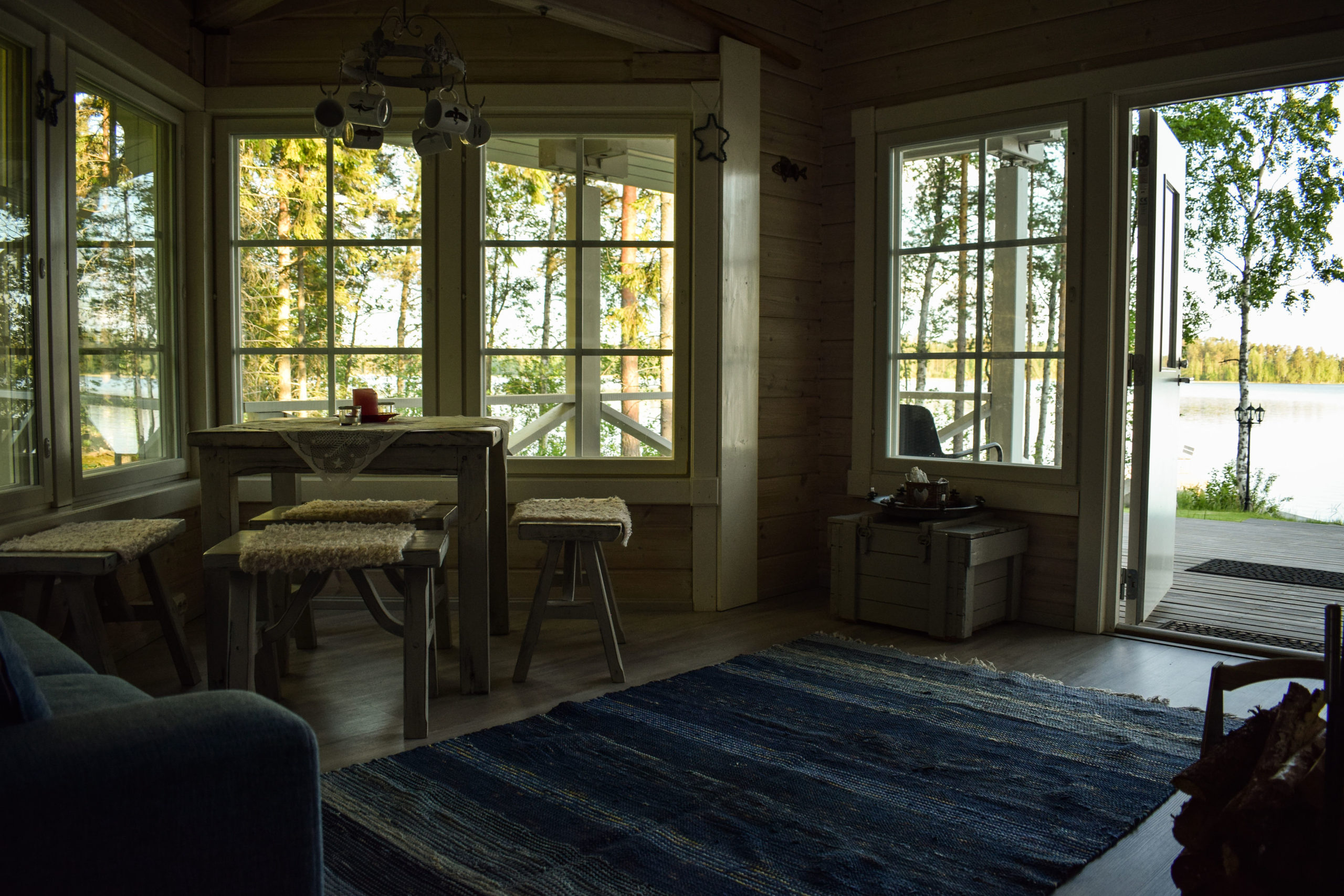 The interior and all details at the villa and sauna cottage made us speechless but the blueberry on the cake was the lake nature surroundings where this all was located.
Woods and waters around the villa offer many possibilities for forest bathing and lake activities. If you wanna get more nature experiences, in 40 minutes drive there is also Punkaharju Nature Reserve.
You can arrive in the Hienosen lomamökit in your own car. However, there is also a chance to come with a train to Punkaharju and order HERTZ rental car to the station.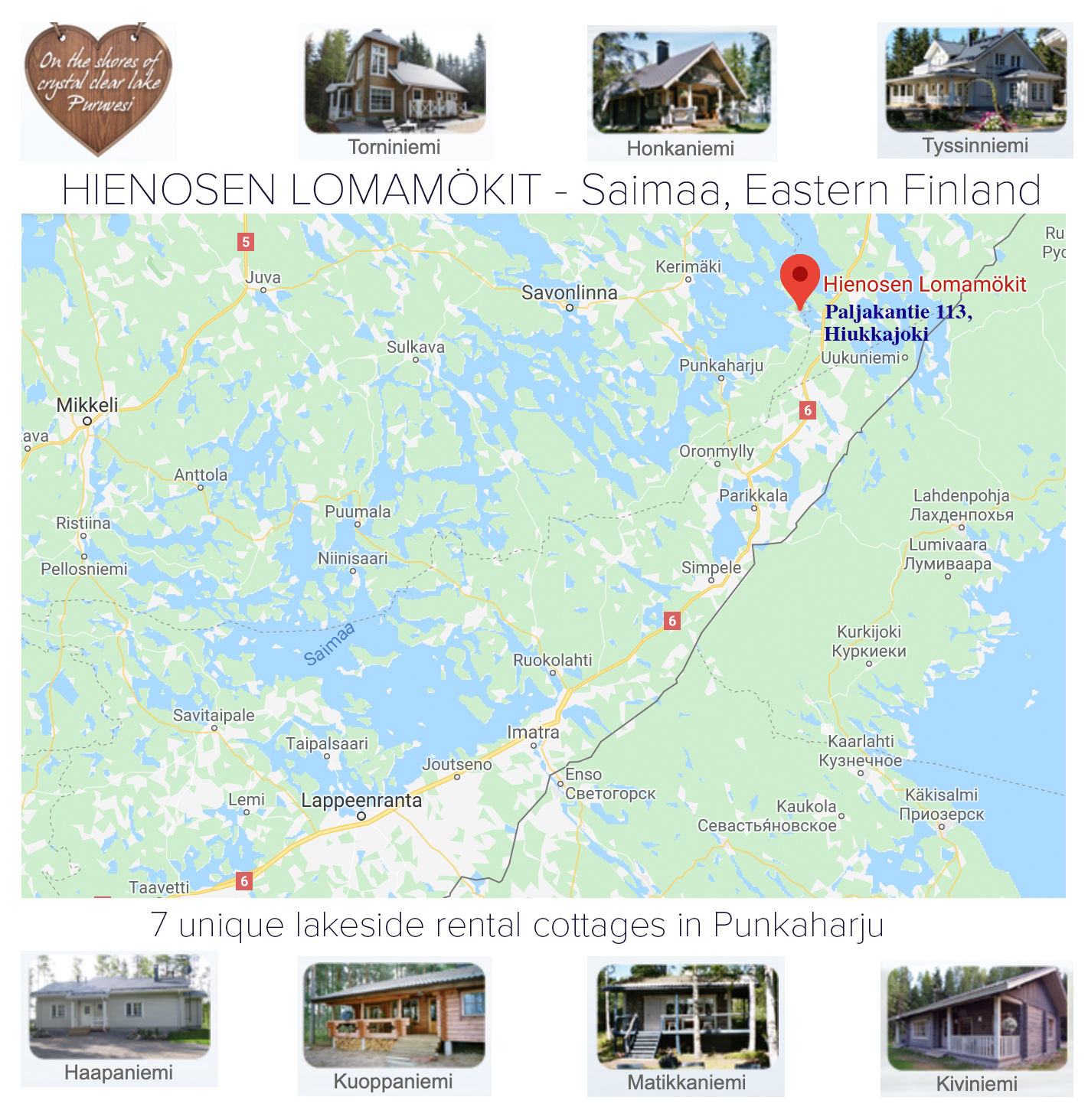 Simple Cottage Life around the Best Basic Things
All cottages of Hienosen lomamökit has -just like pretty much all Finnish summer cottages- a rowing boat, dock, woodshed, sauna, and a barbecue place.
You can of course come and go, but for our trio it was obvious that those things were all we needed to get the best possible rest and relaxation.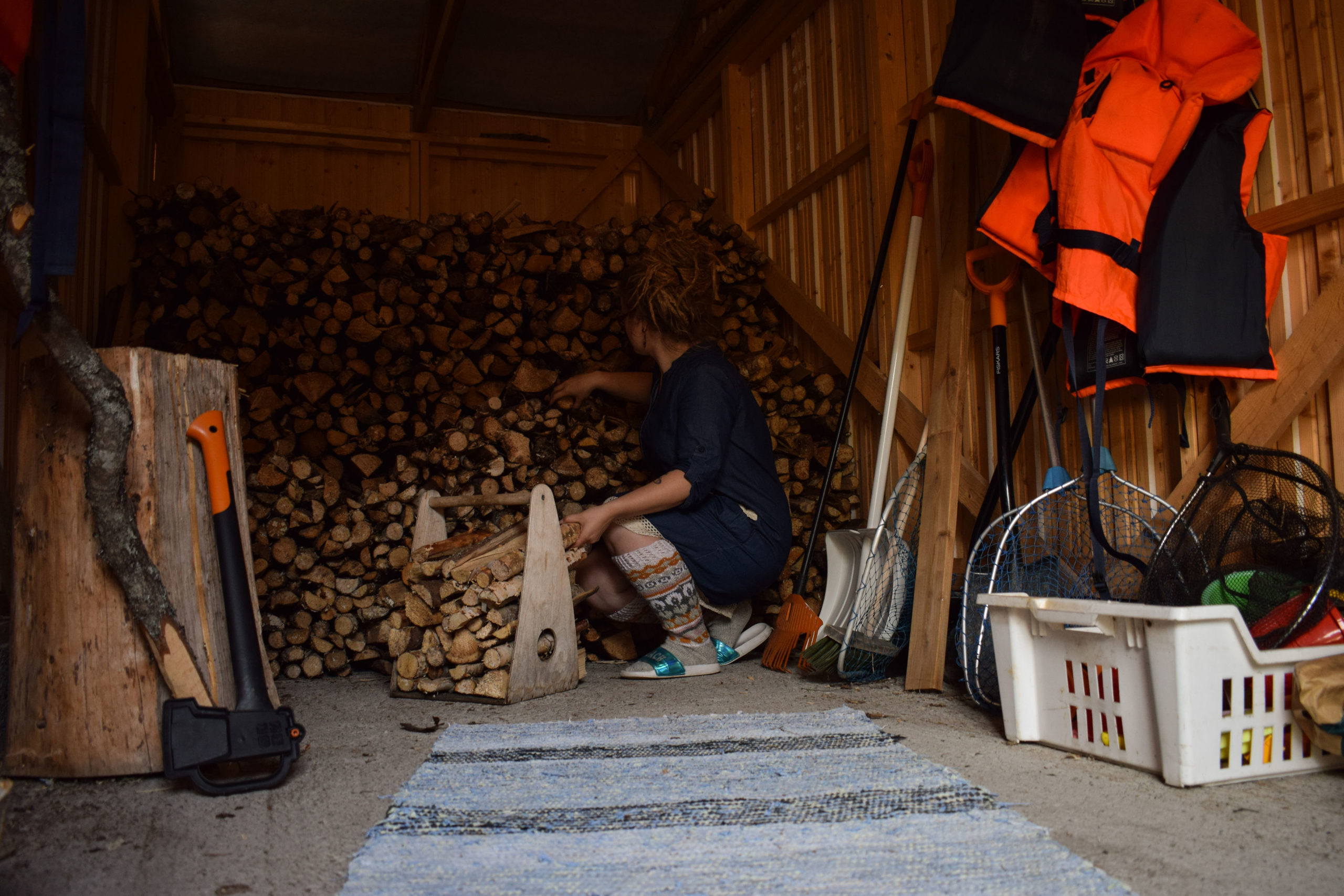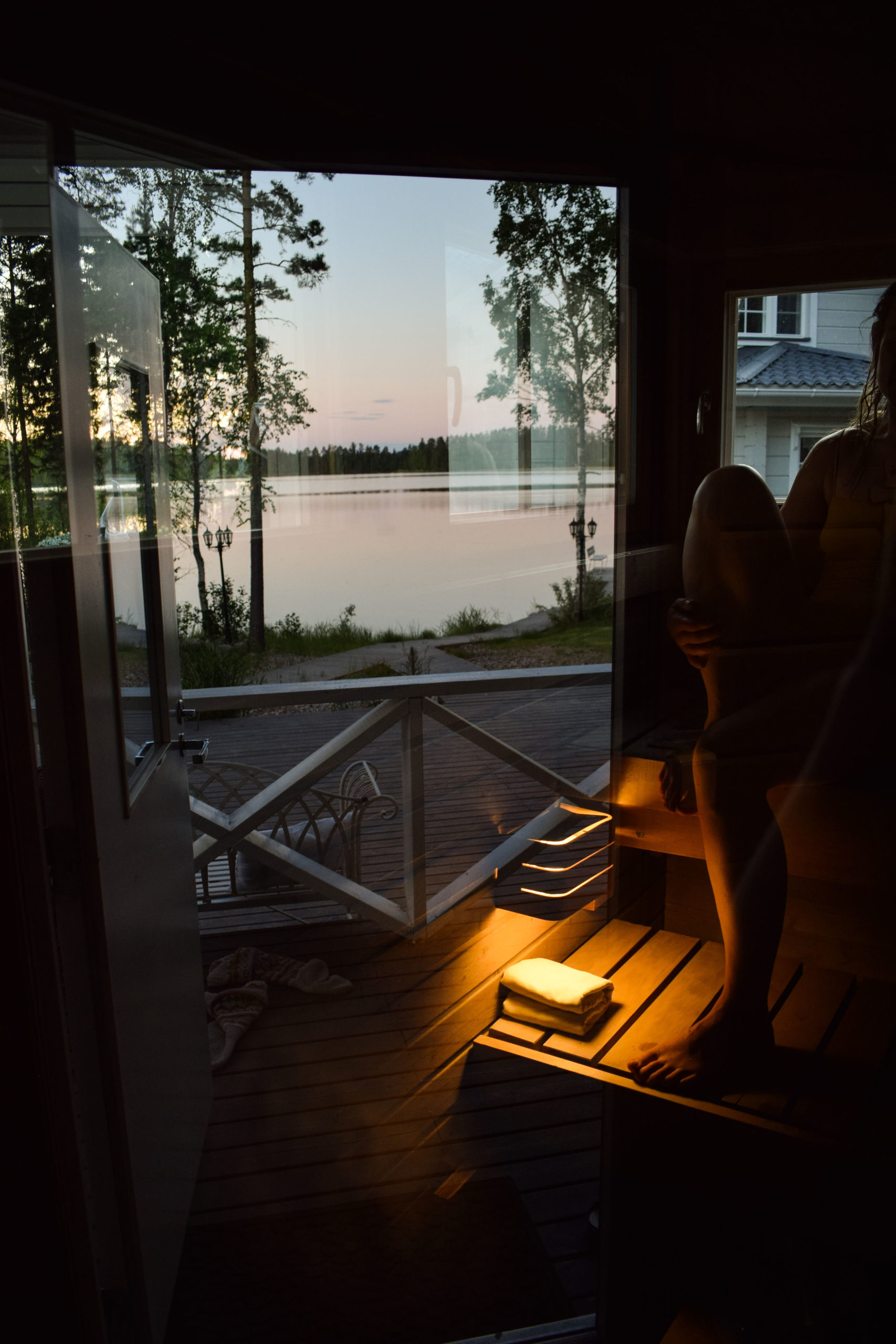 We focused on sauna, swimming, eating, talking, and just enjoying all the peace and beauty of nature around us. After all, by doing that you make a favor to your health.
So many studies have shown how being surrounded with nature, or even viewing scenes of nature, reduces stress and all negative emotions and increases pleasant ones. Exposure to nature not only makes you feel better emotionally, but it also contributes to your physical wellbeing, for example reducing blood pressure, heart rate, muscle tension, and the production of stress hormones.
There are so many good reasons to add the amount of nature time in your life!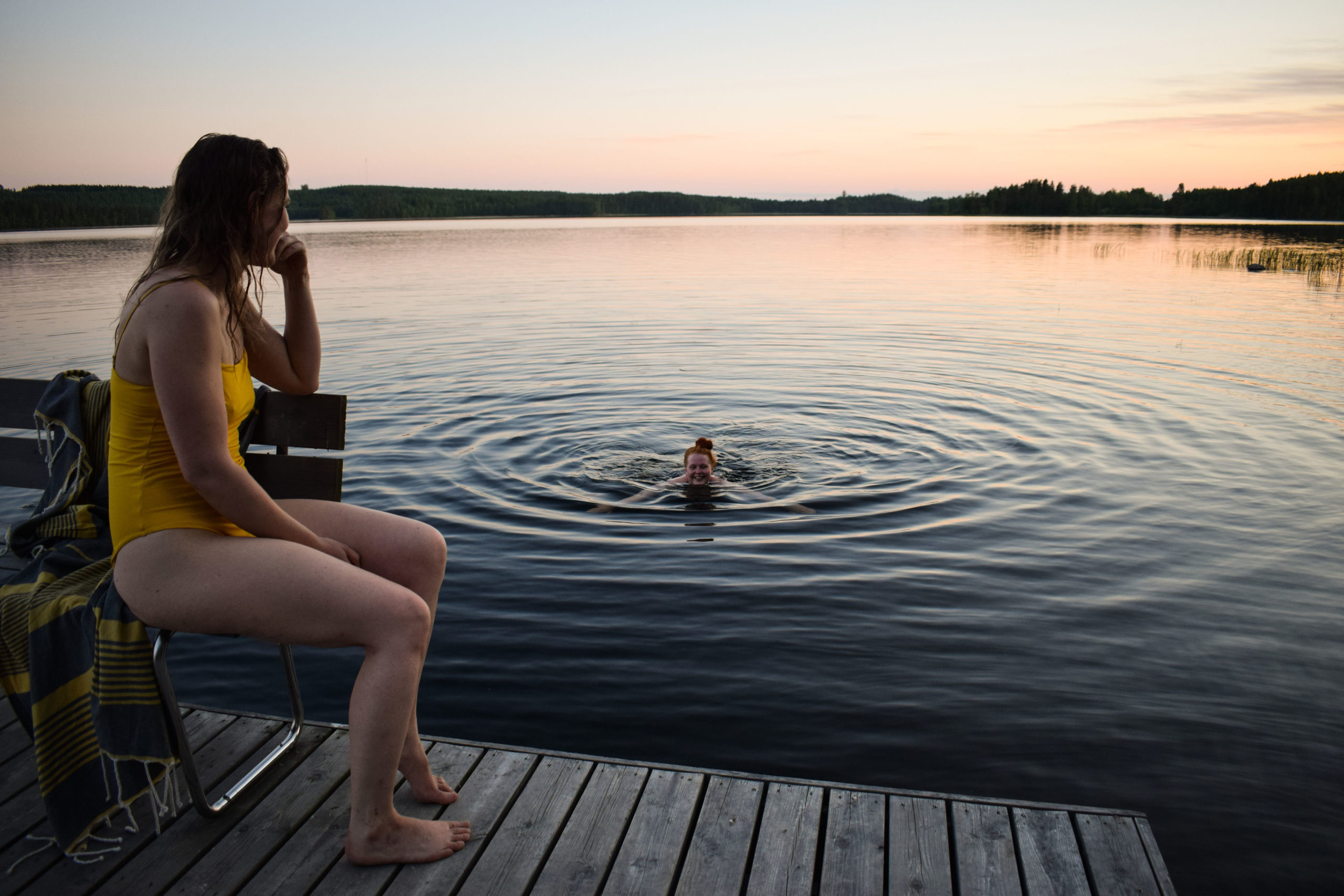 After our sauna evening and delicious dinner, we all slept like babies.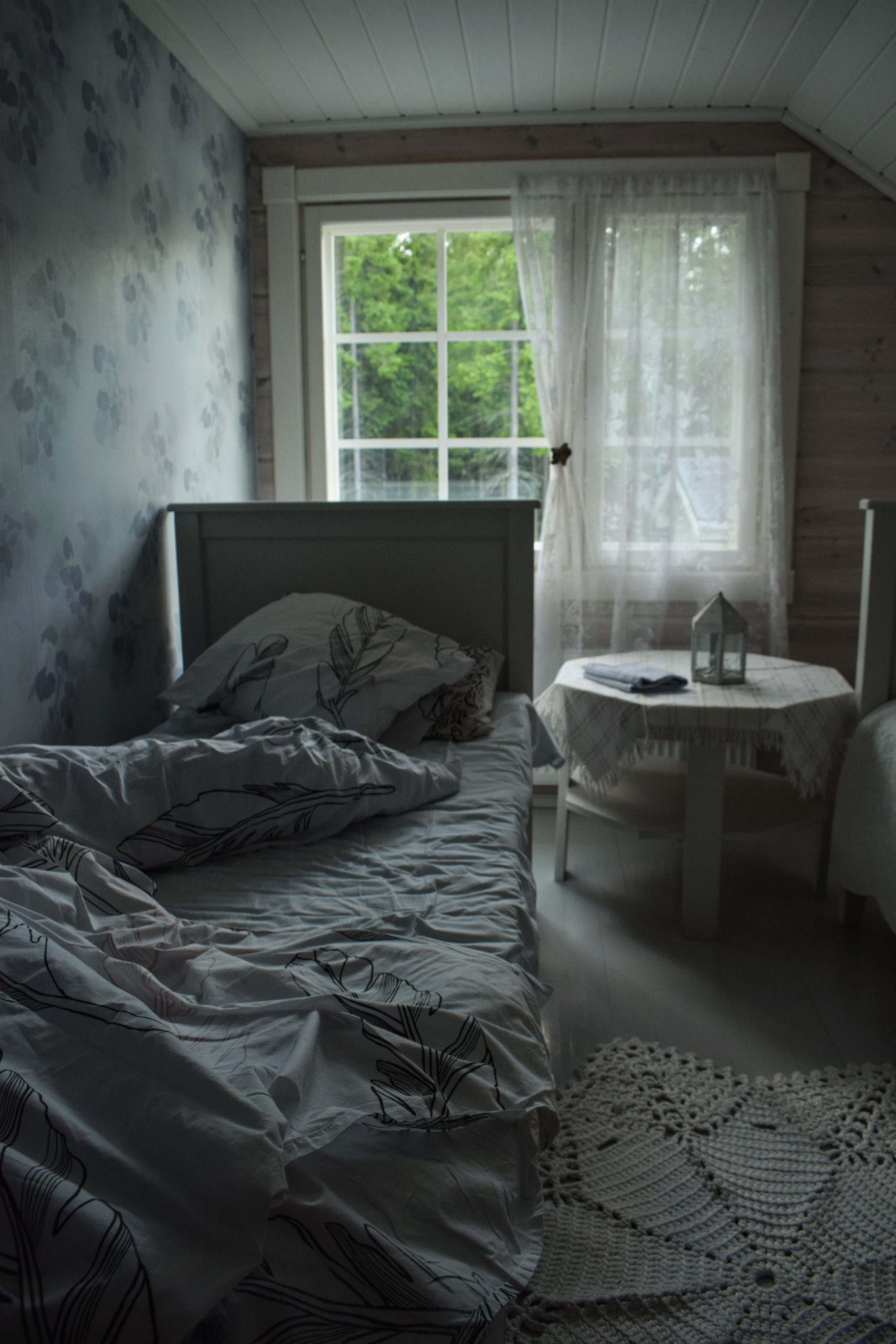 On an early morning, I and Marianne went on a lake with the rowing boat to catch the sunrise with the camera. Stiina prepared us an amazing breakfast that we were able to enjoy with the warm summer sun. Thank you nature for giving that to us!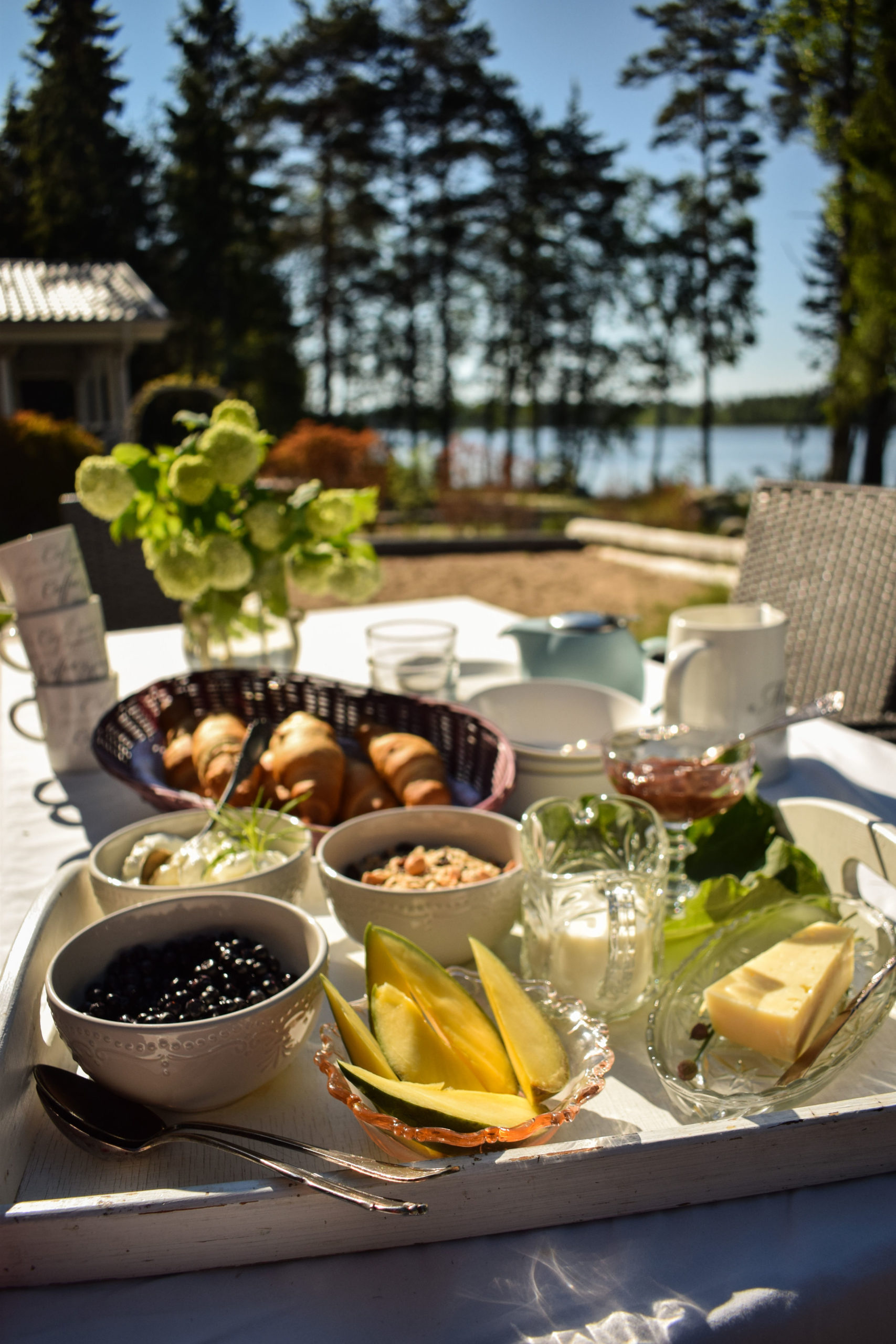 Soon after our slow breakfast, it was time for us to say thank you for family Hienonen and head home. I felt relaxed and especially happy I was about getting my dream slow moment outdoors in the rocking chair. I took even this 360° video clip for you to see it too.
The slow lakeside breakfast outdoors in the rocking chair was in fact so heavenly that I recommend putting it to your Life Bucket List!
PS. While sitting in the rocking chair I smiled because of the pure rest and relaxation but also because I realized that no doubt that rocking chair on the terrace was also a part of Hienonen family's own unique style; one small piece of a vision on which base was warm-heartedness and a willingness to help their guests of the cottages to feel good. Have to say that it worked!
360° Virtual Tour of Hienosen Lomamökit – Torniniemi villa
Click to "walk through" and get to know better Hienosen Lomamökit and one of their rental villas called Torniniemi. Move around with your mouse or fingertip.
This story was produced by SaimaaLife Media, brought to you by Hienosen Lomamökit.