Paid partnership with METTÄ nordic, Harjun Portti Holiday Resort and Savonlinna Cruises
Winter in Finland is snowy and cold. However, it is also full of sunbeams and warmth. Maybe even the magic of our white winter wonderland comes exactly from that combination.

Cold weather, but the warm heart of Finnish winter wonderland
Blue and green are beautiful summertime colors in Saimaa but so are blue and white of the wintertime. Summer is far now, autumn with its wild mushrooms and berries are behind too. The Christmas season is here and we're waiting to have more snow. What is also here is our new Christmas virtual tour. It's now on sale in Japan.
When we were planning the tour, we talked about the soul of Finnish Christmas and winter. Many cold things came up, but as many warm ones too, like sauna, fireplace, woolen socks, and warm porridges and drinks.
Also, the warm atmosphere that many foreign travelers have said to be able to experience in Finland even though we're still said to be in many places a silent and introverted nation. Maybe we aren't that after all 😉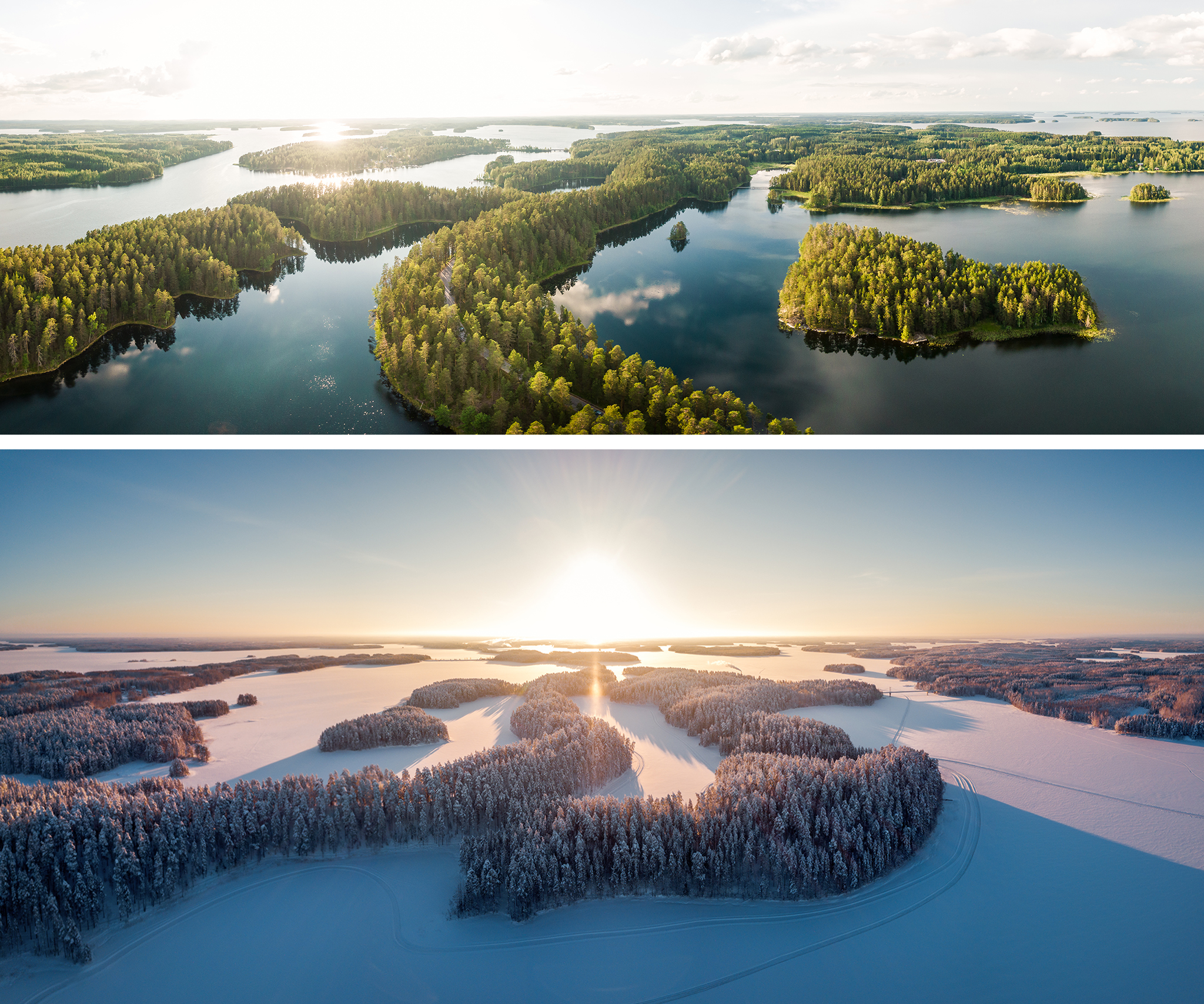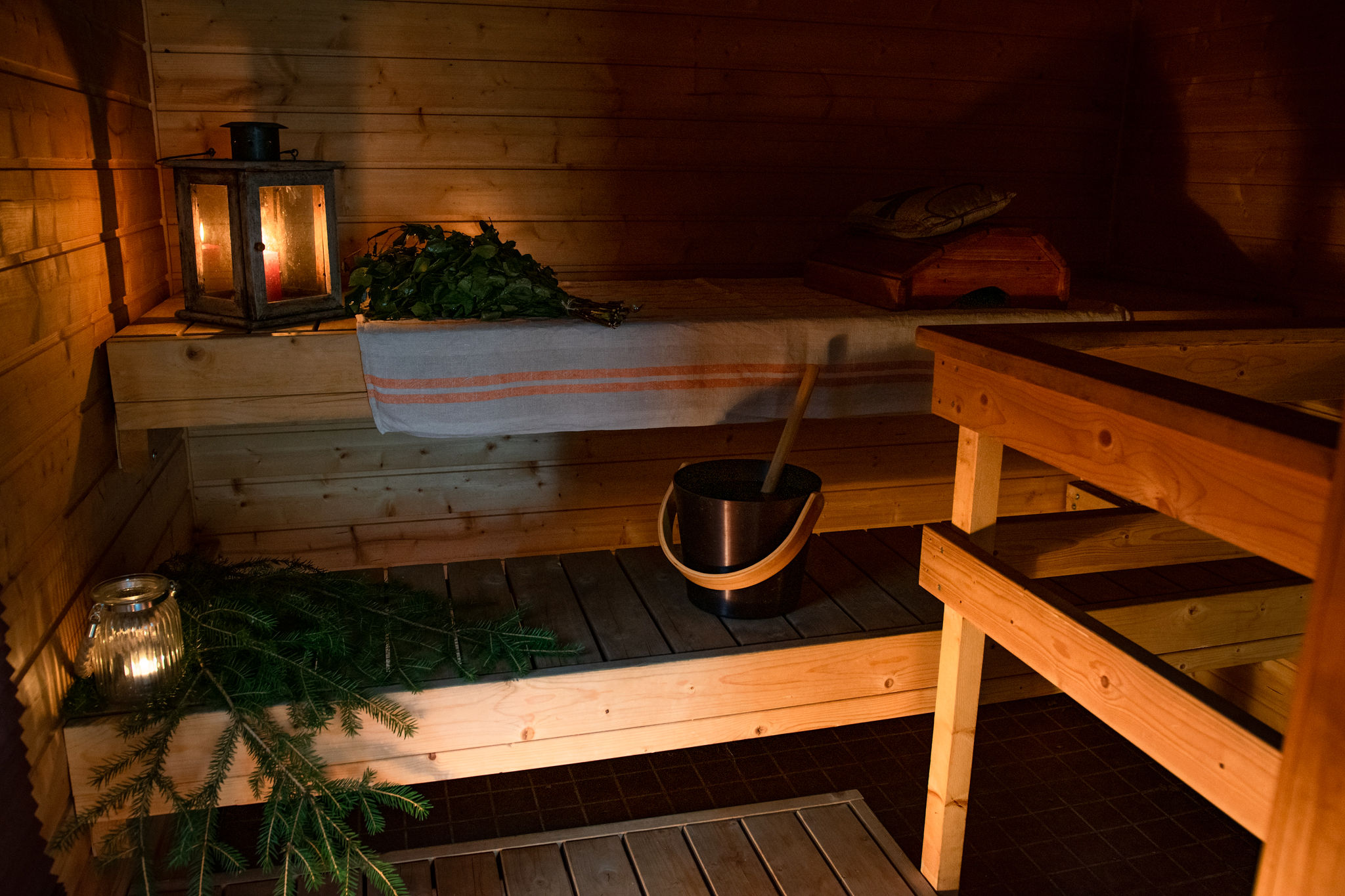 Punkaharju – Easy to arrive and enjoy Saimaa lake nature and lifestyle
A few years ago I wrote the story "Nature Wonder of the World called Punkaharju". At that time the nomination of CNN Travel was a big thing for our home region, a small yet cozy place in the heart of Saimaa and Finnish Lakeland. The nomination is still a big thing but another one is that it is so easy to arrive here; Just a flight to our capital Helsinki, and a VR train from Helsinki to Punkaharju. You know what?
When you buy a train ticket from Helsinki to RETRETTI train station in Punkaharju, in the end of your train journey you can just hopp off and have all that you need; well equipped cottage accommodation, restaurant services, 4 season equipment rental shop and plentiful nature trails on the waters and in the forests of Punkaharju Nature Reserve. All this thanks to the great location and versatile service supply of Harjun Portti Holiday Resort.
Harjun Portti is a year-round travel destination but what comes to Finnish winter wonderland activities their TOPs for you are:
NORDIC SKATING & KICK SLEDDING on the lake – A total of 16 km of tour skating tracks on natural ice.
CROSS-COUNTRY SKIING -Over 30 km of cross-country skiing trails on Punkaharju Nature Reserve.
SNOWSHOEING – 8 marked snowshoe trails also in our nature reserve forests.
WINTER CYCLING – Rent a fat bike or e-mountain bike and head to the forest. Both your body and mind enjoy that!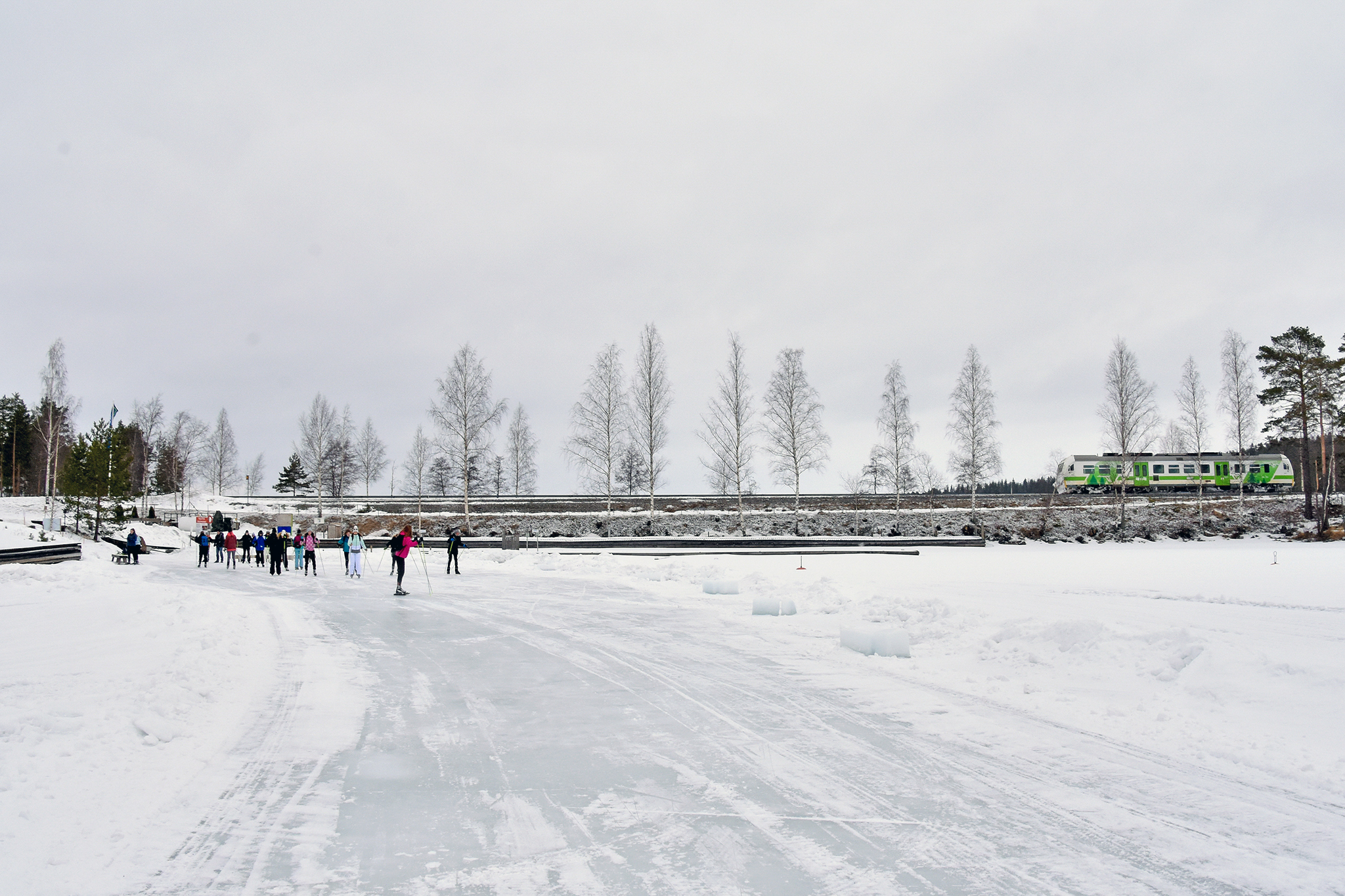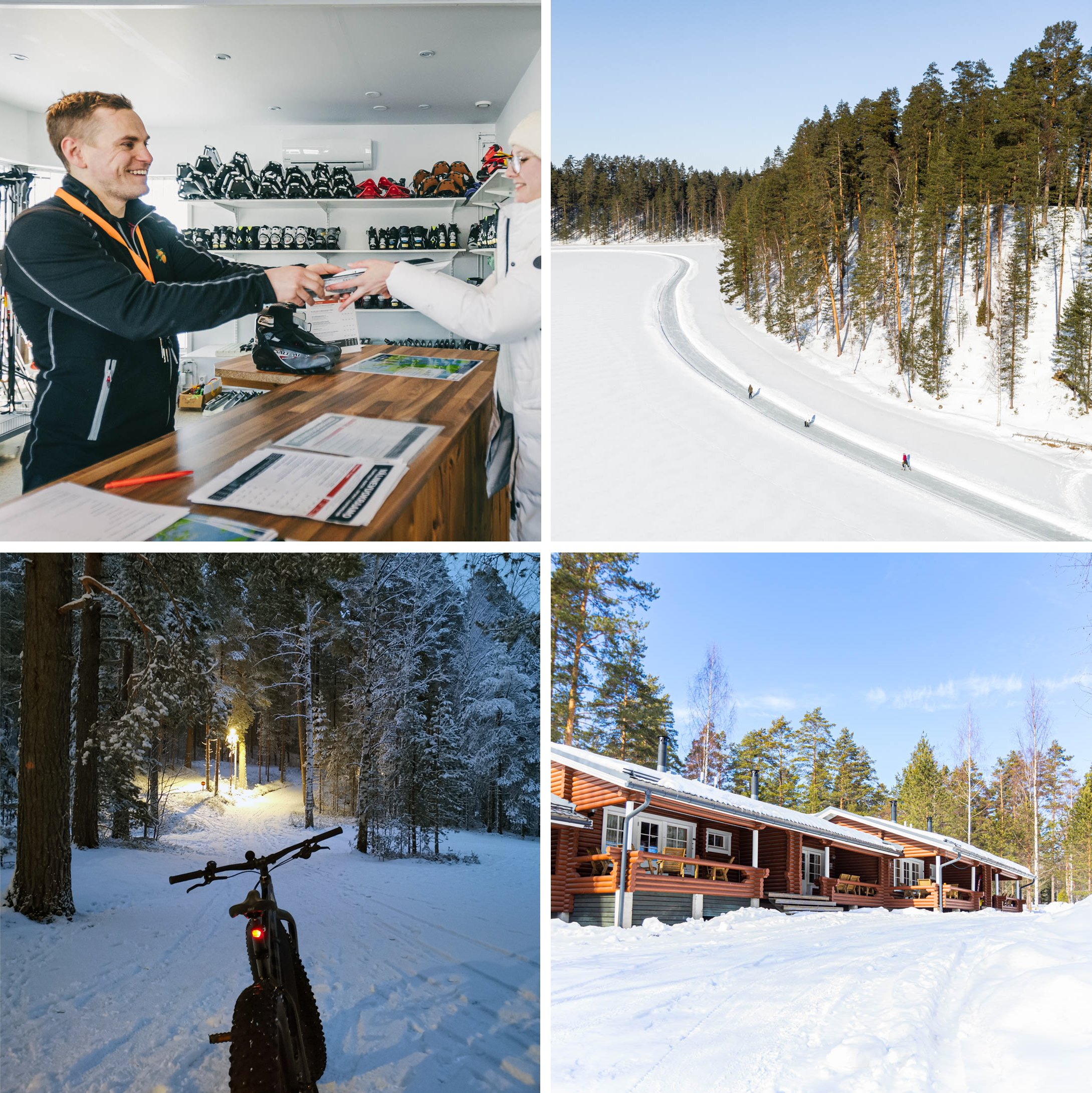 During your Finnish winter wonderland travel to Punkaharju breathe in fresh (and actually also one of the cleanest air in the world) and get inspired to live for a moment, in the same way, nature inspired as the happiest nation in the world. You may get also some good tips to take home with you!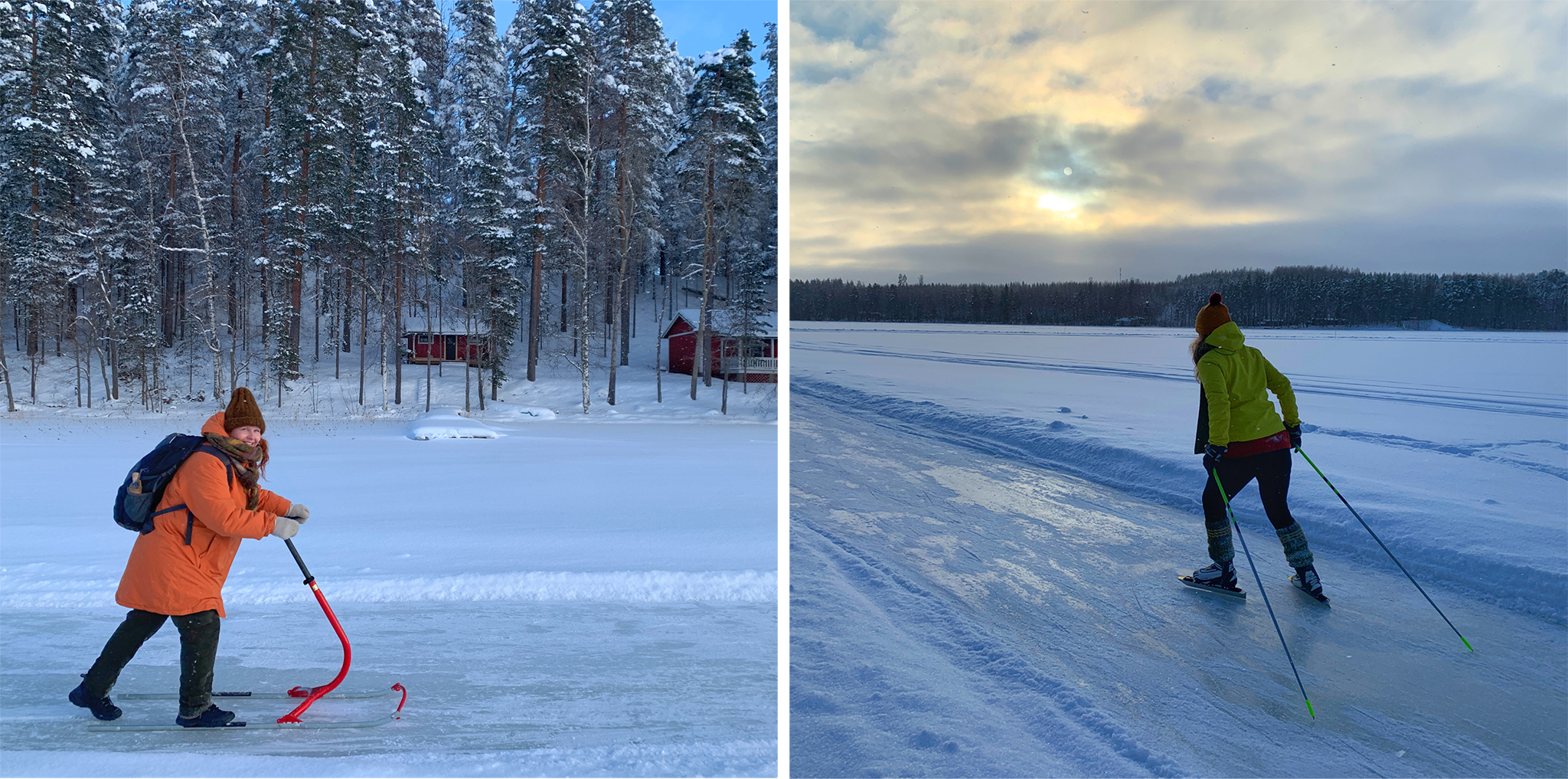 Warm herbal drinks, seasonings, and sweeteners from the pure Nordic nature
Balance in life is important. After being outdoors in the cold winter air, nothing is better than a warm drink. Possibilities are many – one great one is the warm herbal teas of METTÄ nordic. Annika and Roosa, Finnish women behind METTÄ (=forest), have made for you 4 different functional teas. Our choice was Forest Defence Herbal tea to boost immunity, but there are also ones for fatigue, insomnia, and detox. You can add METTÄ teas to your smoothie and on top of the porridge or season fish in cooking too. How great TEA!
Besides herbal teas, METTÄ products include Nordic salts and seasonings + Nordic sweeteners, and berry xylitols.
All products of METTÄ are made from 100 % pure and natural ingredients, with nothing ever added or taken away from them. All the herbs, mushrooms, and wild berries used in our products are of Finnish origin. METTÄ uses only the most effective and delicate drying processes, meaning low temperature, to safeguard the plants' own aromas and nutrients. Plus their pouches are 100 % compostable. Five stars to all that too!
We recommend you to pamper yourself but have to say that METTÄ products are so beautiful that they are great gifts as well. Arctic Pure online store has global shipping of METTÄ products. Worthwhile is also to check METTÄ's own website and their delicious nature inspired recipes.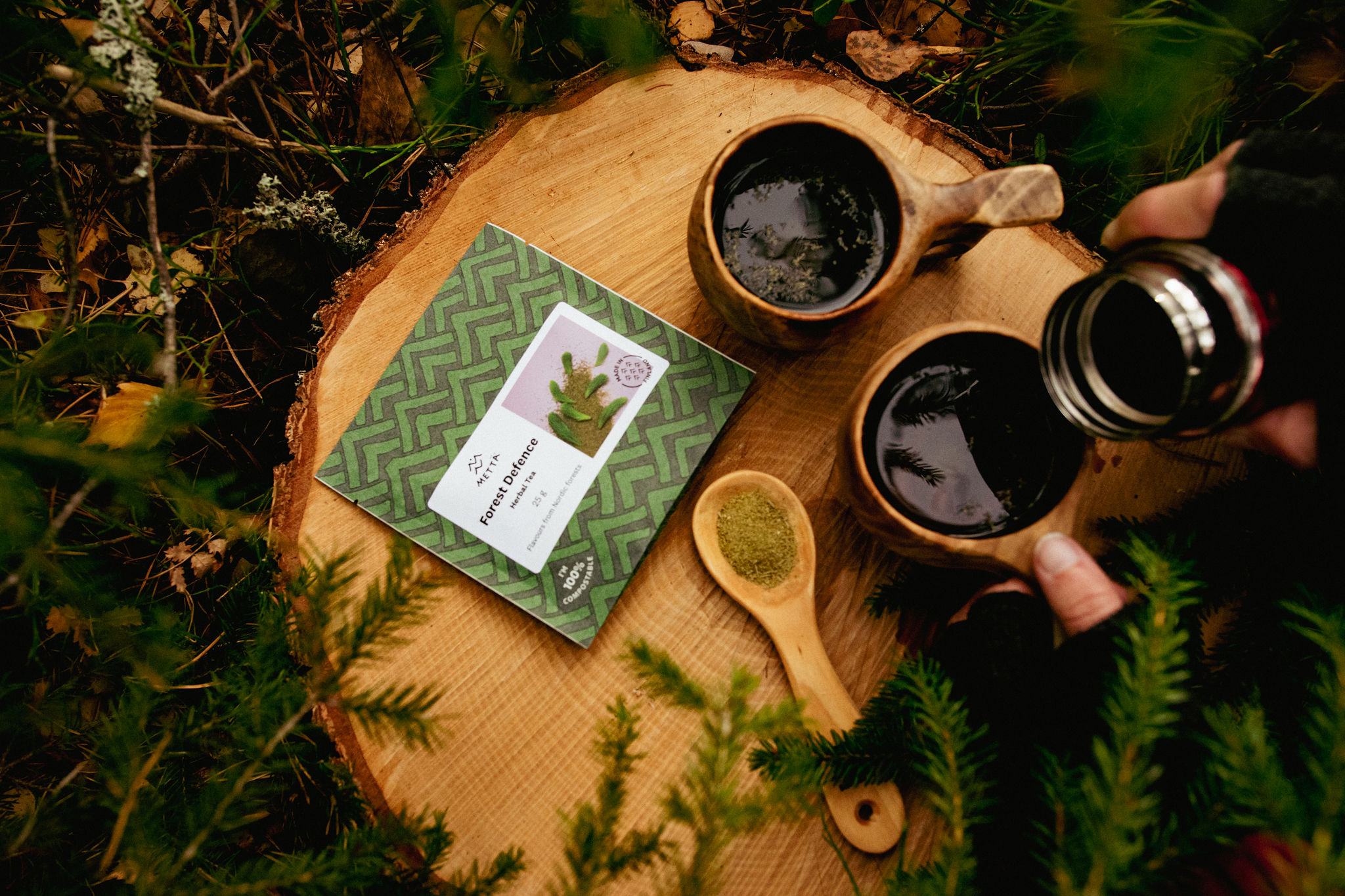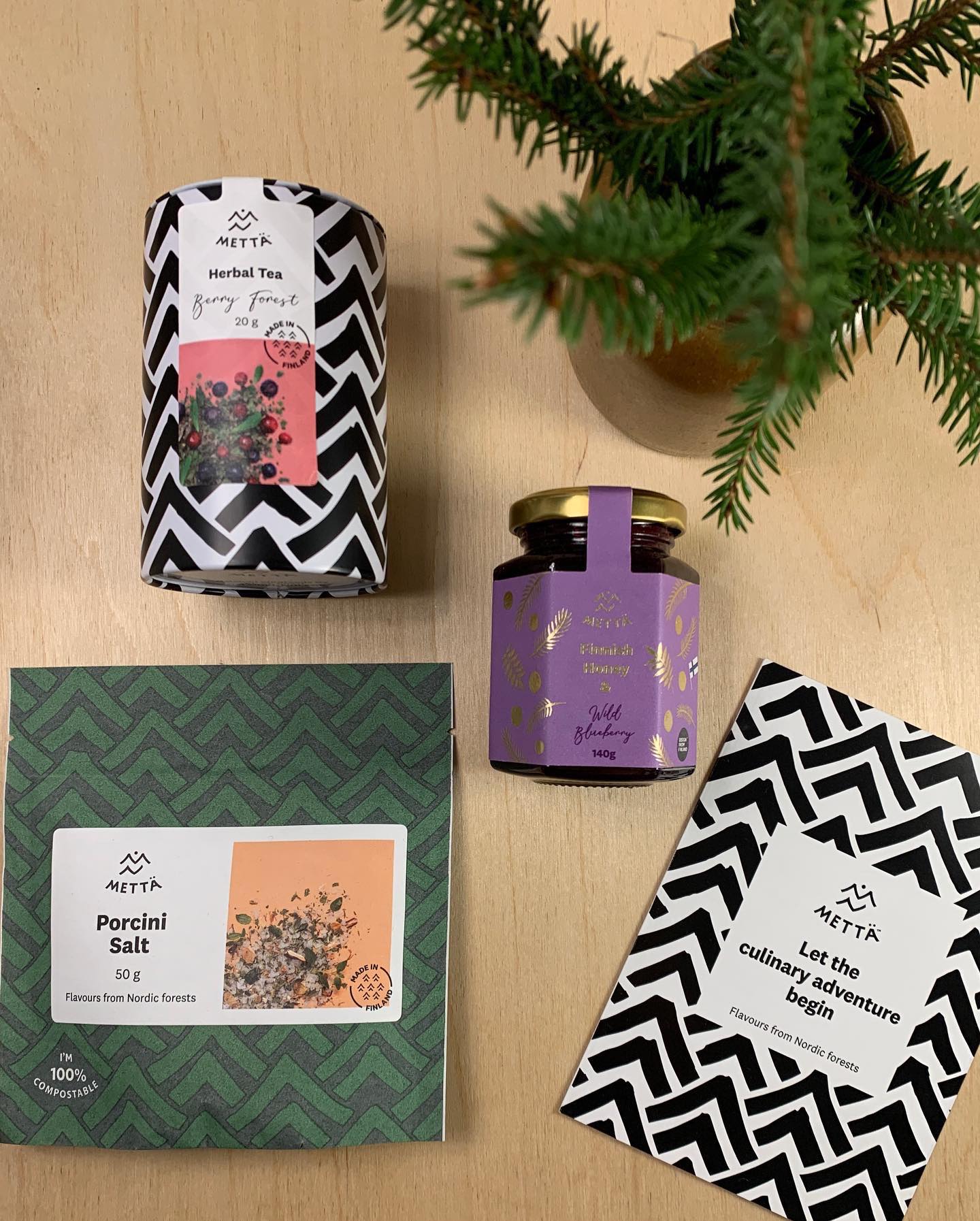 Btw, did you know that xylitol is a product of the Finnish birch tree? It is! It is a great natural sweetener and a substitute for white sugar -it contains 40 % less calories than normal white sugar and has a low GI. We recommend trying!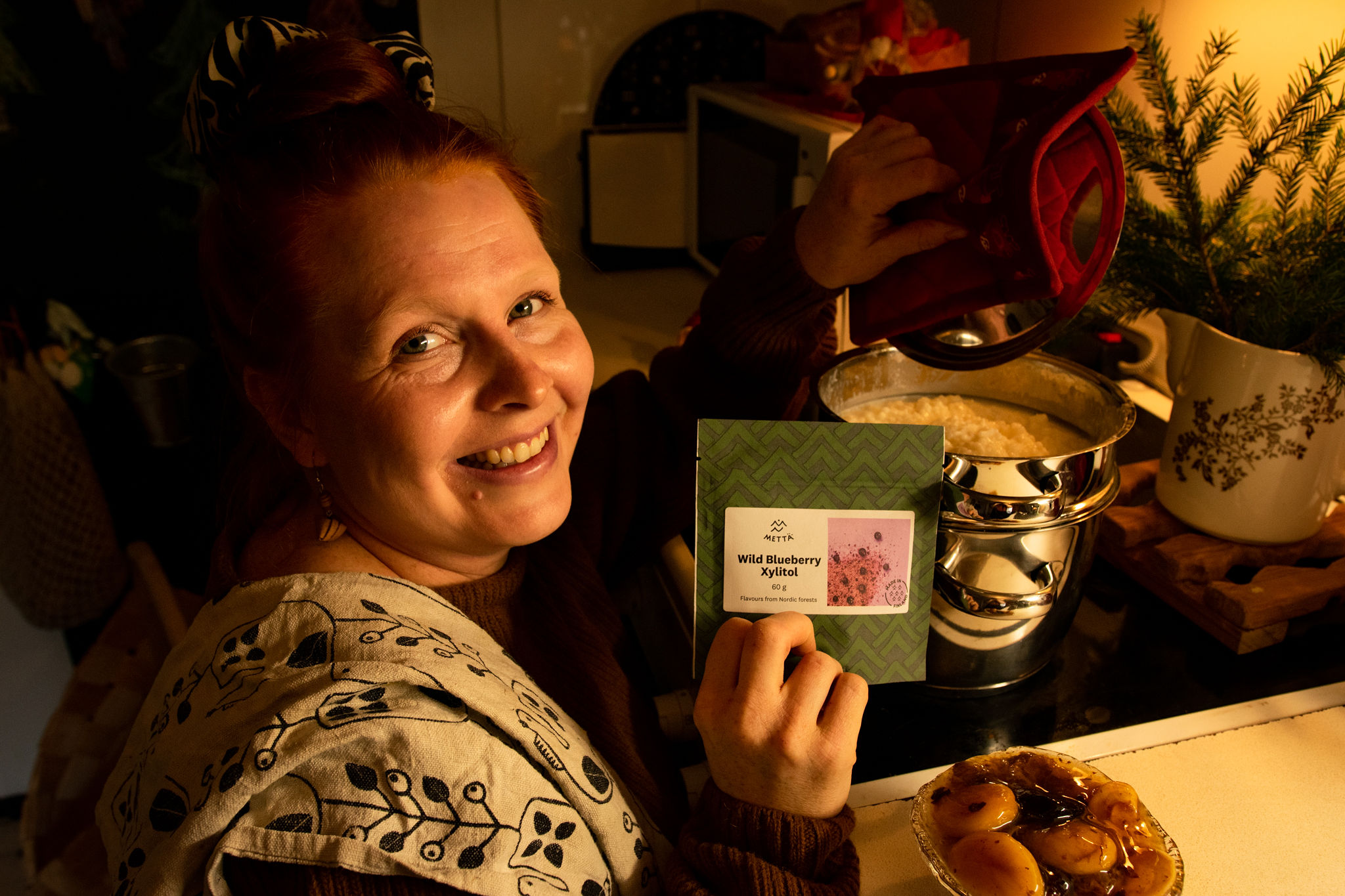 Wanna get some warm lake Saimaa summer vibes in the middle of winter?
Before coldness freezes the lakes in Saimaa there may be a short time when you can be on open waters but the land is already covered with snow. That is a magical experience but comes seldom true. Broadly, lake cruises are the TOP product of summertime in Finnish Lakeland.
Now there is a possibility year-round to experience a summer lake cruise to the Savonlinna archipelago! You can do it virtually through Savonlinna Cruises' 360° new travel product. Real cruises by Savonlinna Cruises with m/s Elviira and m/s Ieva are available in Savonlinna daily in the summertime. You can read more about it -and the virtual lake cruise- here. The story includes the links to the ticket sites as well!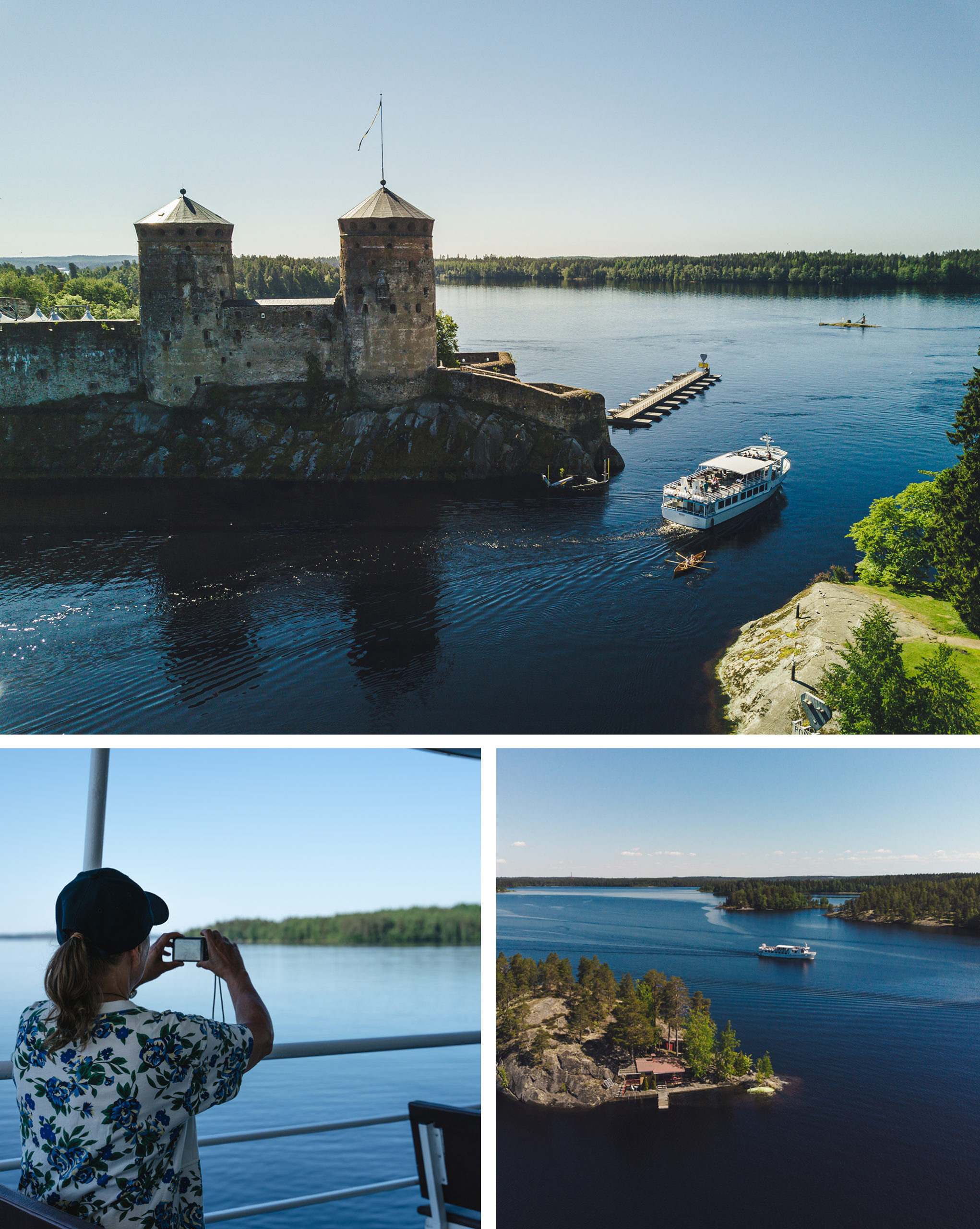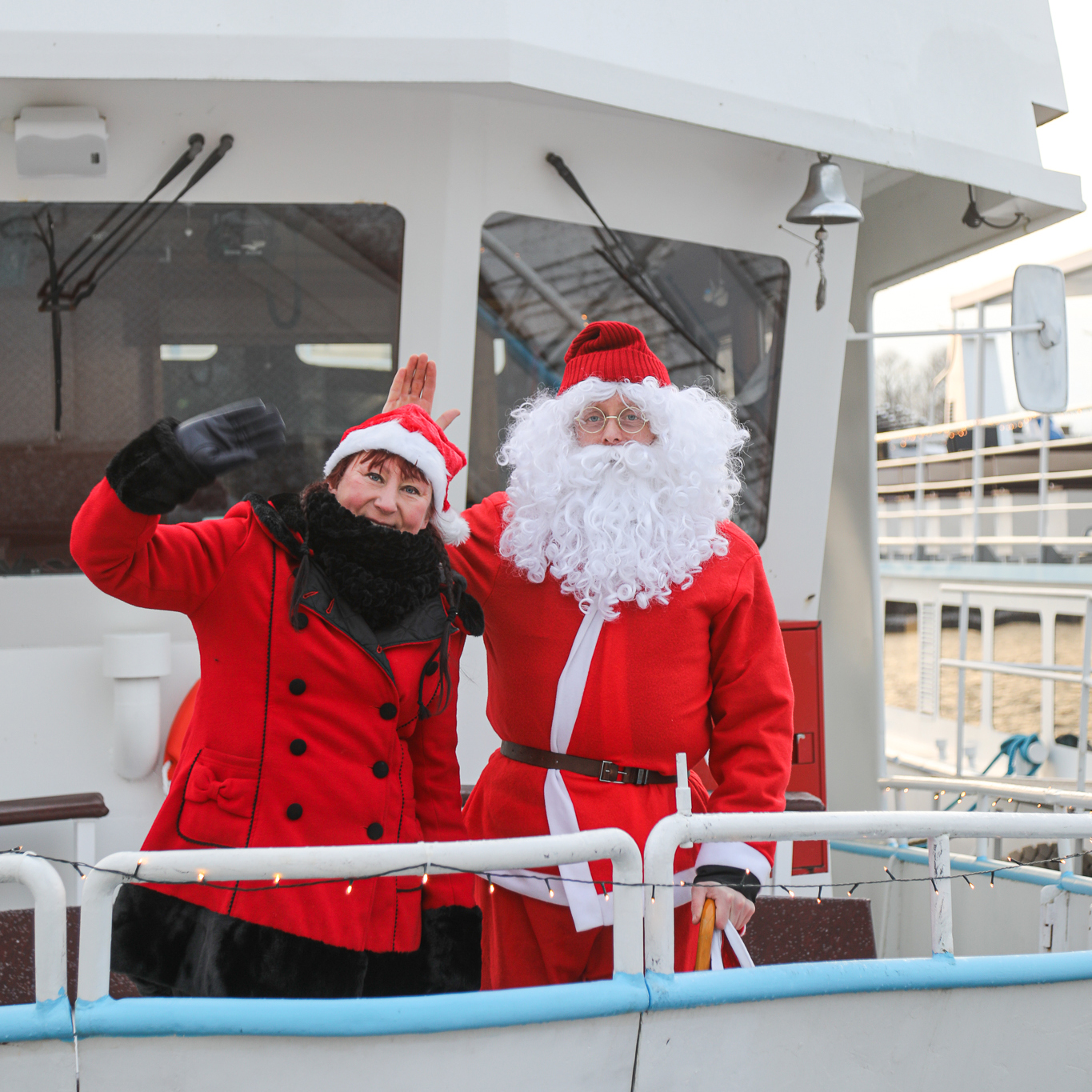 We can't wait for the winter really to begin here in Saimaa! Before that, let's enjoy the rest of the year and Christmas time together.
We open again Christmas calendar for the first time on 30th of November on saimaaLife Instagram! See you there!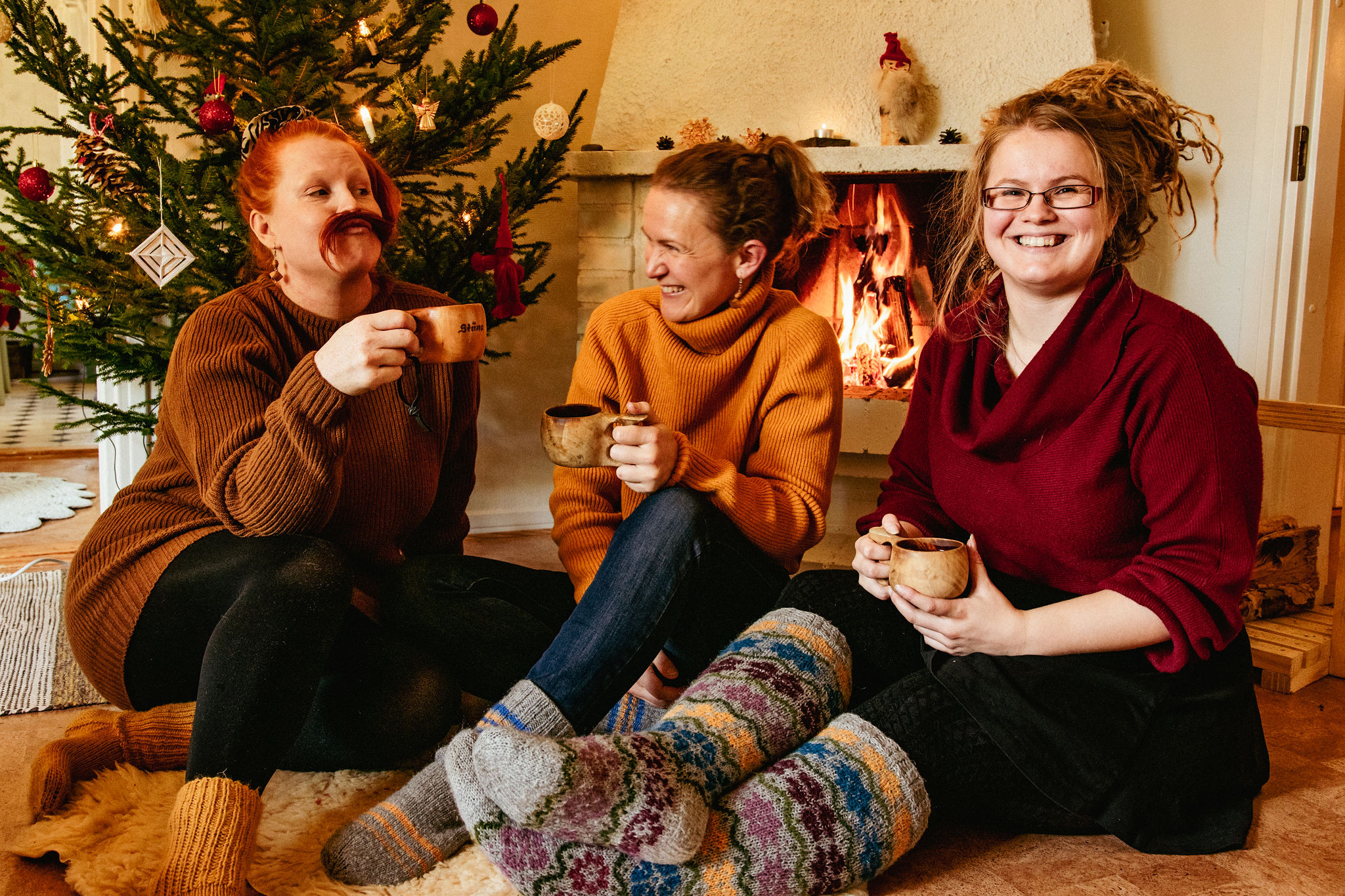 With love from Saimaa,
Mari, Stiina and Marianne
Ps. If you're interested, here is some extra reading from our previous virtual tours: