Paid partnership with Savonlinna Cruises
"Cruise in Savonlinna is an unforgettable experience". It is exactly so how it is written on the website of Savonlinna Cruises. To see the medieval Olavinlinna castle from the waters is "WOW!" but another "WOW!" is the peace and beauty of Saimaa lake nature that you can experience on Savonlinna lake cruise with m/s Elviira.
For long it's been possible to do this cruise for real but now it's also possible virtually!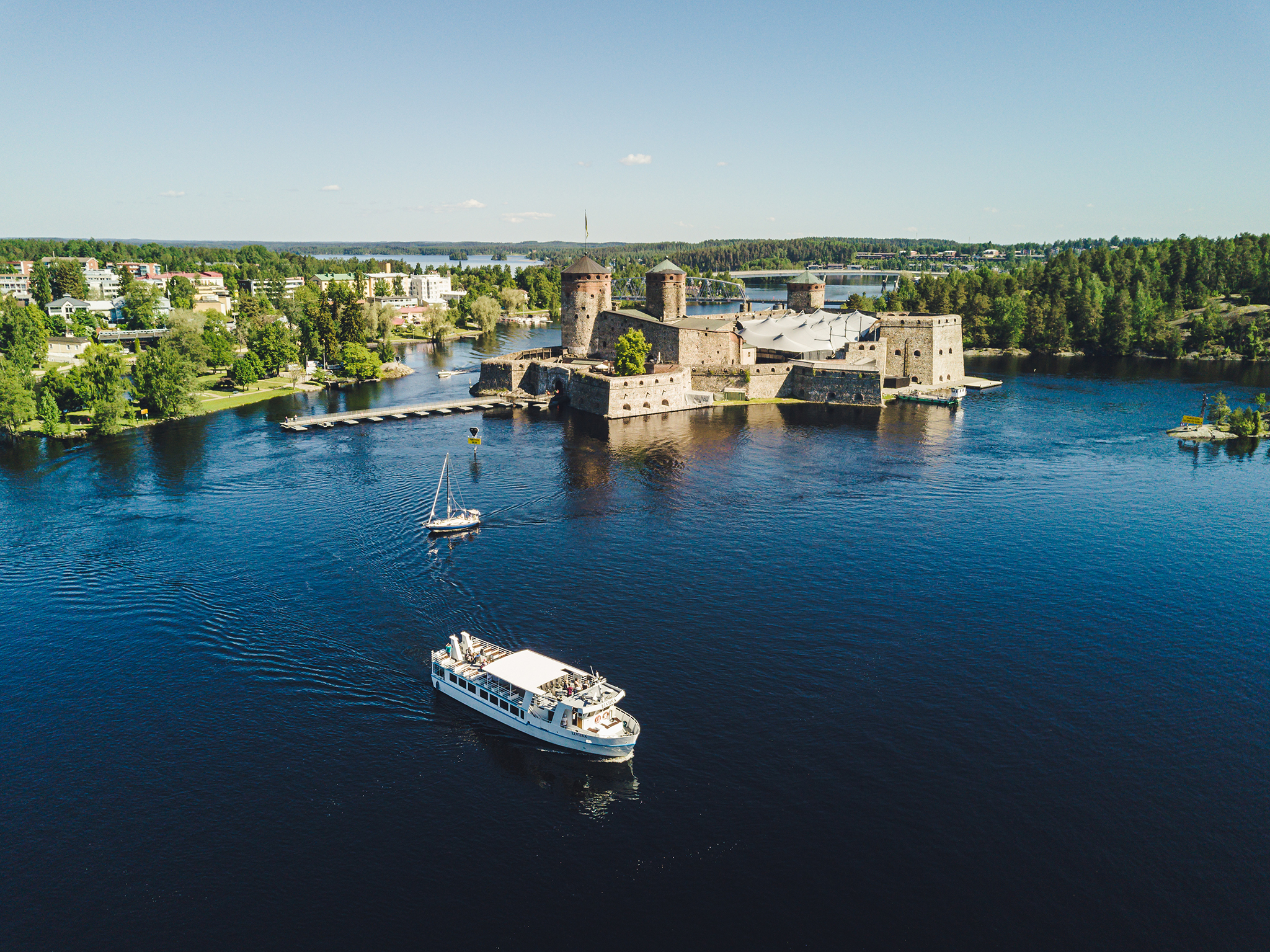 Savonlinna Cruises – Inspired by the Way of Living in Finnish Lakeland
"My family's roots are in this region, in Kerimäki close to Savonlinna. My father worked as a mason but his true love was Saimaa lake nature. He loved to do fishing and be on the waters. Love was so deep that eventually, he ended up building his first own small ship. With that, he started taking people to see and enjoy the waters of Savonlinna as well. In 1993 he established Savonlinna Cruises. M/s Elviira he built in 2007 – a year before he died in 2008."
I listen quietly to Piia Kinnunen's story. The daughter, who graduated as a textile designer but helped her father all the way from the beginning; first as a "kansityttö", junior seaman – or sea girl. Piia's skills grew and eventually, she also studied the field. After her father's passing, she became the captain and entrepreneur of Savonlinna Cruises.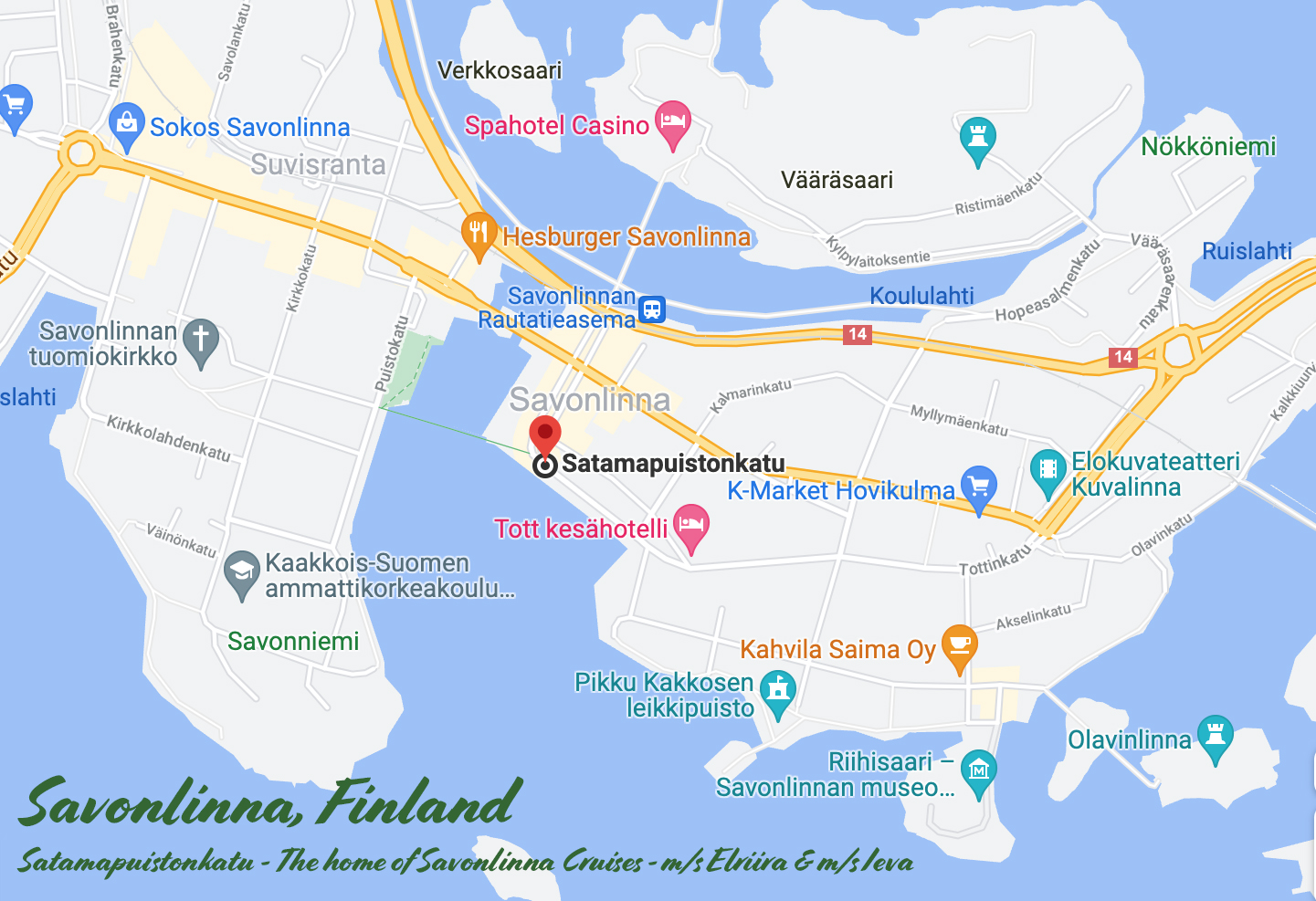 Sharing & Protecting the Purity and Beauty of Saimaa Lake Nature
Like Saimaa lake nature was the love of the father, it is the same for the daughter -and the mother. The mother of the family has taken part in the family all the way from the beginning and continues helping Piia nowadays too.
The ships of Savonlinna Cruises are m/s Elviira and m/s Ieva. The desire and goal of Savonlinna Cruises are to make it possible for all to get access to the waters of Saimaa. That comes true well because their ships enable also immobilized people, for example with wheelchair, or people with pets to step on board and join the cruise.
Besides happy customers, sustainable values are important to Piia and her crew. Savonlinna Cruises wants to keep Saimaa lake nature clean and diverse for its own part; the company recycles all waste waters responsibly, and participates in the protection of Saimaa ringed seal – the world's most endangered seal species.
But besides a lake cruise, what tips the captain would give to travelers who come and visit Savonlinna?
"Well, definitely Olavinlinna castle! Even I as a local person don't ever get tired of seeing it – it's just so magnificent in the middle of the waters! Another one is food made out of clean, local ingredients. The most I recommend fried vendace. they are so delicious!"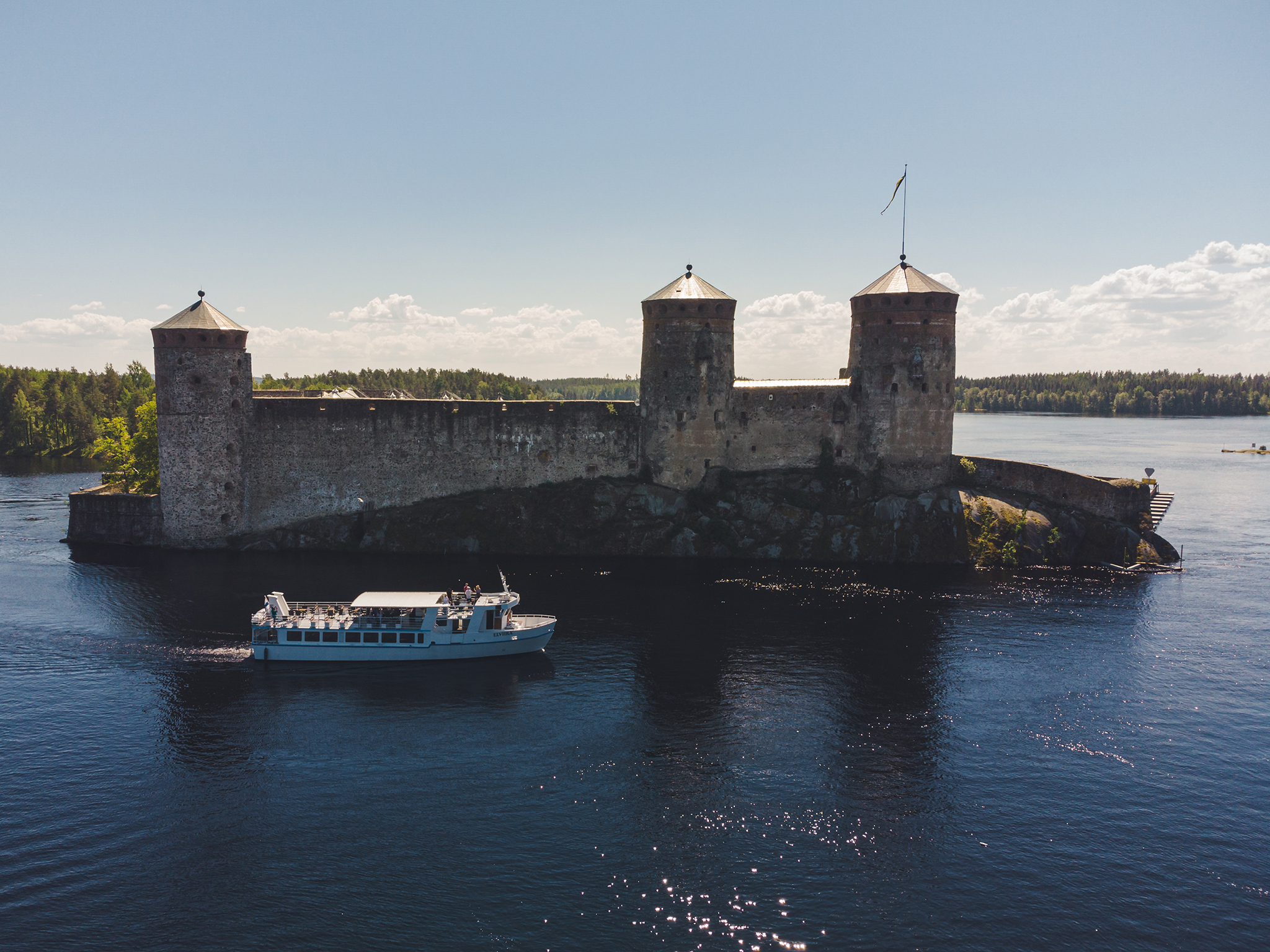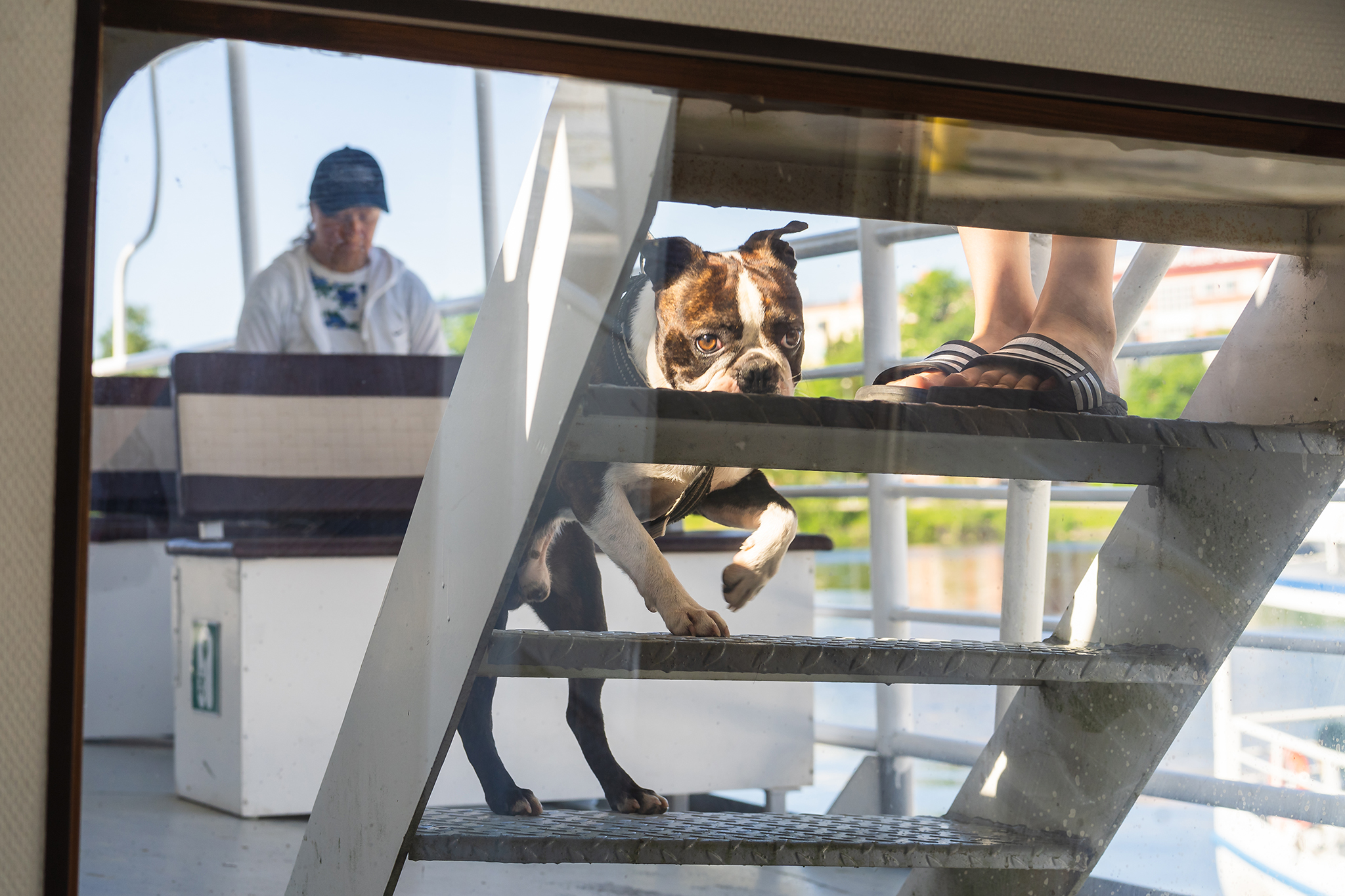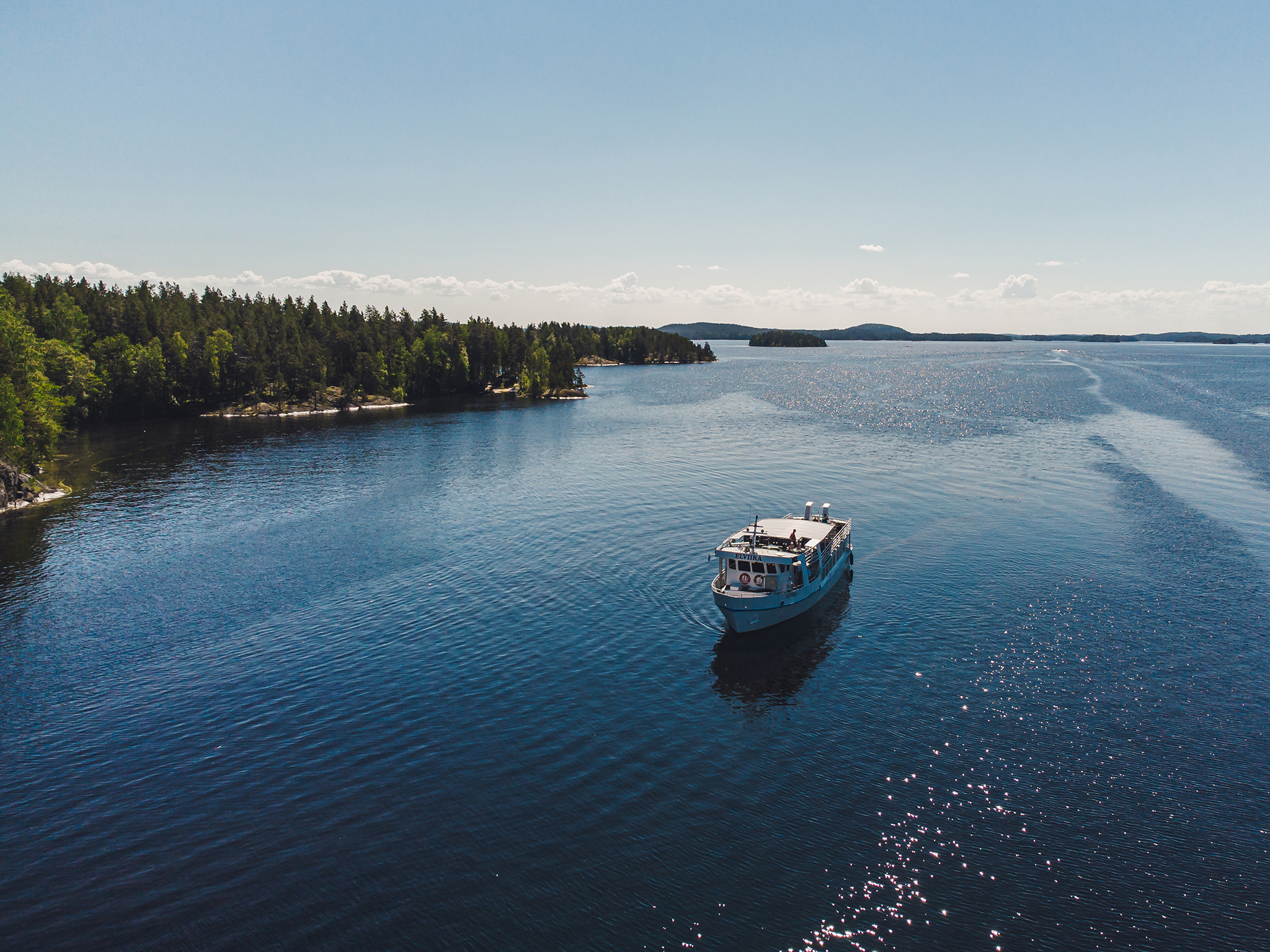 Savonlinna Lake cruise to archipelago – MUST experience in your Saimaa travel in Finland
Savonlinna Cruises has a big variety of cruises: scenic, theme, and charter ones. However, if you ask us the TOP cruise is 1 hour and 5-minute long scenic lake cruise to Savonlinna Archipelago. During the cruise, you can experience both the crown of the town, Olavinlinna castle and also the blue & green archipelago with a number of Finnish summer cottages and saunas. In the best case, you see Saimaa ringed seal too!
You can enjoy your cruise both indoors and on the sun deck. There is free WiFi onboard. There is also café/bar where you can buy coffee, tea, beer, cider, sparkling wine, and other refreshment drinks. Small snacks are available too. Wanna enjoy local fried vendace during your lake cruise? Book vendace dish from Savonlinna Cruises one day in advance and it will do!
Besides looking at the Finnisk Lakeland views, you can listen to the audio that opens up for you the places and the views along the cruise route in Finnish, English, German and Russian during your cruise. You find the content of the audio also in the written version (Finnish/English).
The cruise is available from June 17 to August 16 in 2022. Five times per day and during the Savonlinna Opera Festival 6 times per day. The cruise price is 18 € / adult and 9 € / 4-16 year-old kids. Kids under 4 years old are free of charge.
You can buy the tickets for the real cruise here.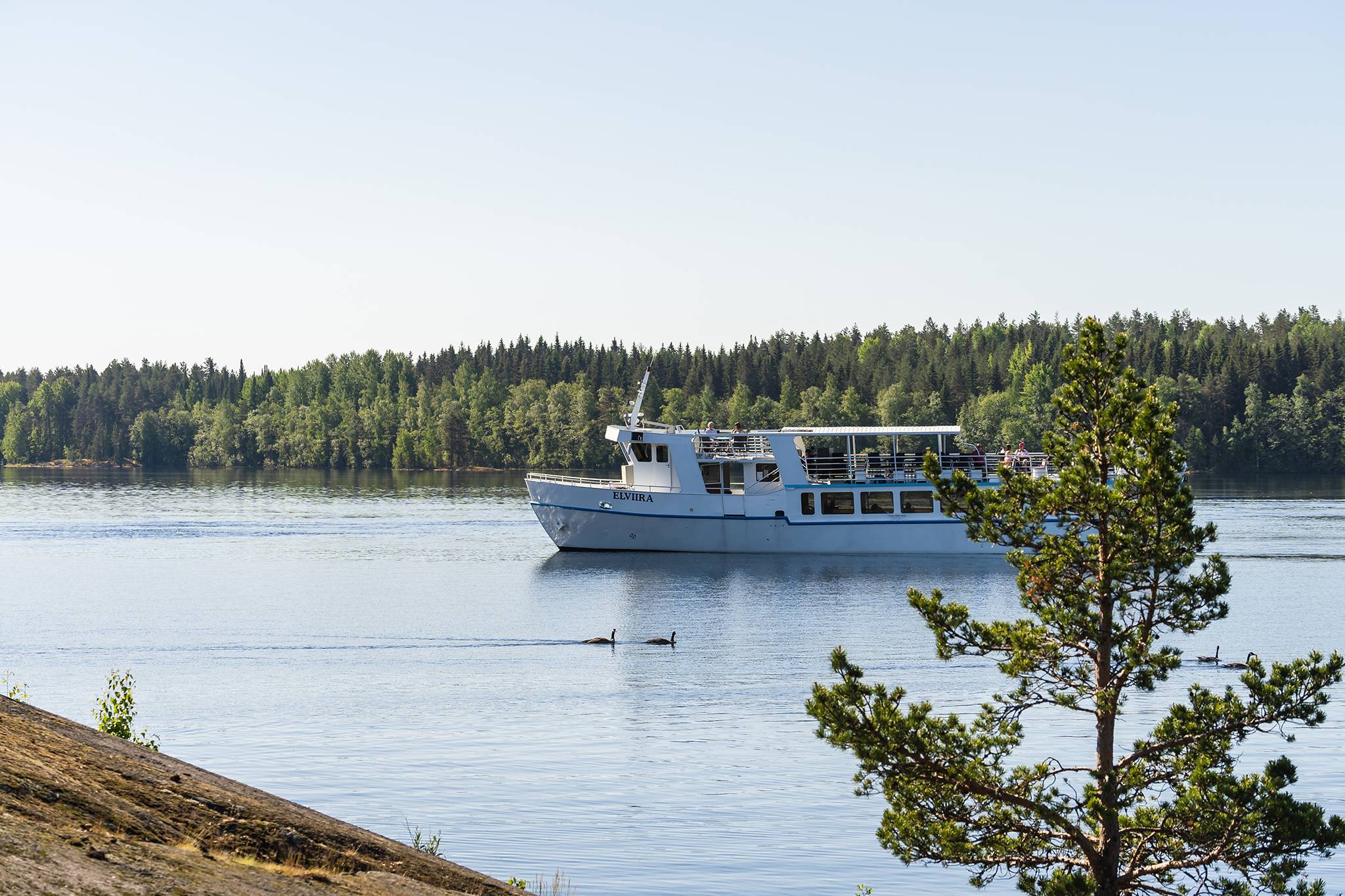 360° Virtual Savonlinna Lake Cruise is now available too!
Developing company and cruise supply to its own customers is important to Piia. Already when we met with Piia for the first time I noticed us be "made out of the same wood" -as we Finns tend to say when we meet like-minded people. That's why it was such a pleasure when Piia asked whether we could do together 360° Virtual Savonlinna Lake Cruise.
360° Virtual cruise would give even more people a possibility to experience the beauty and peace of Saimaa lake nature – they could do it by themselves from their home! It was very easy answer to Piia that "Yes, let's do it!"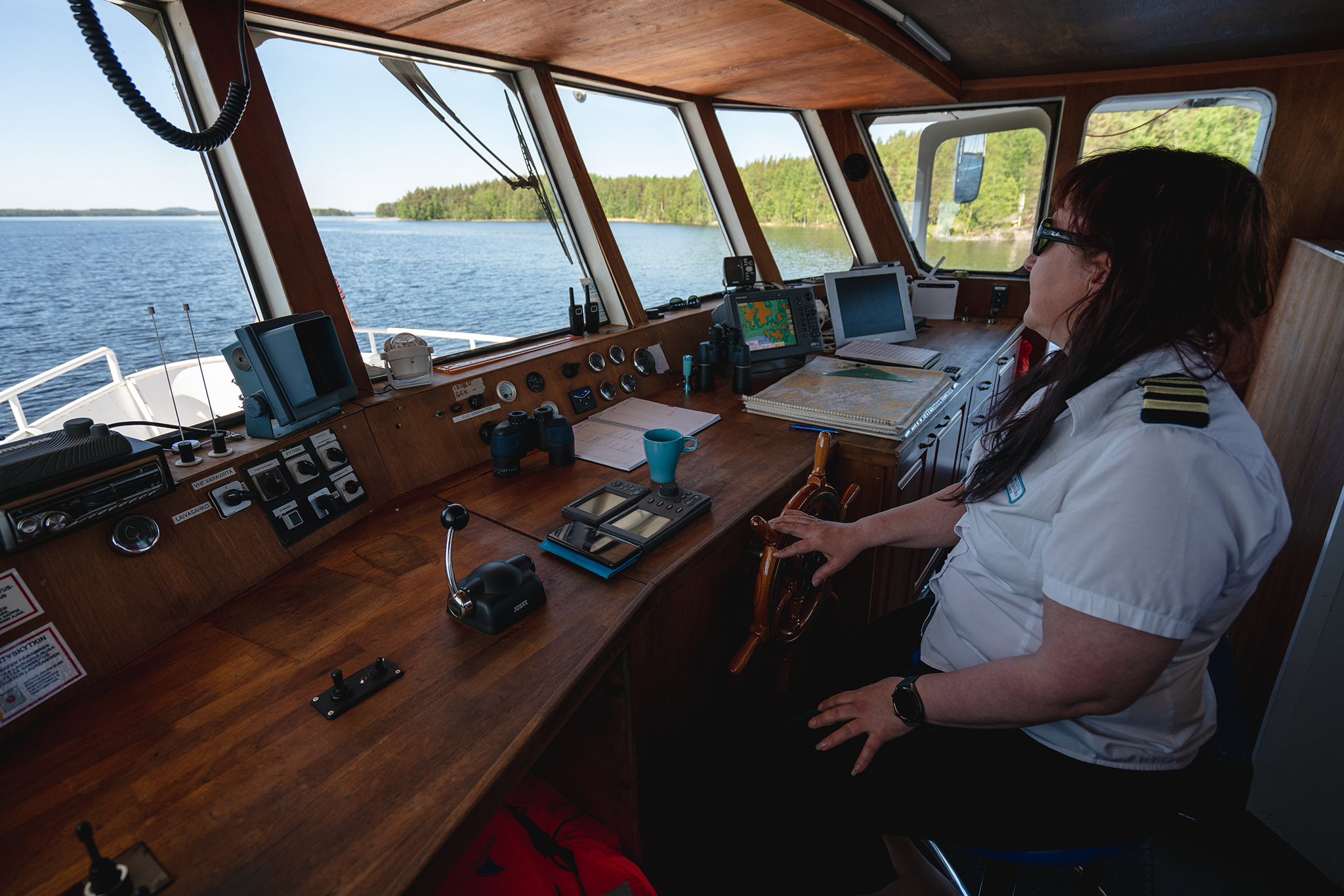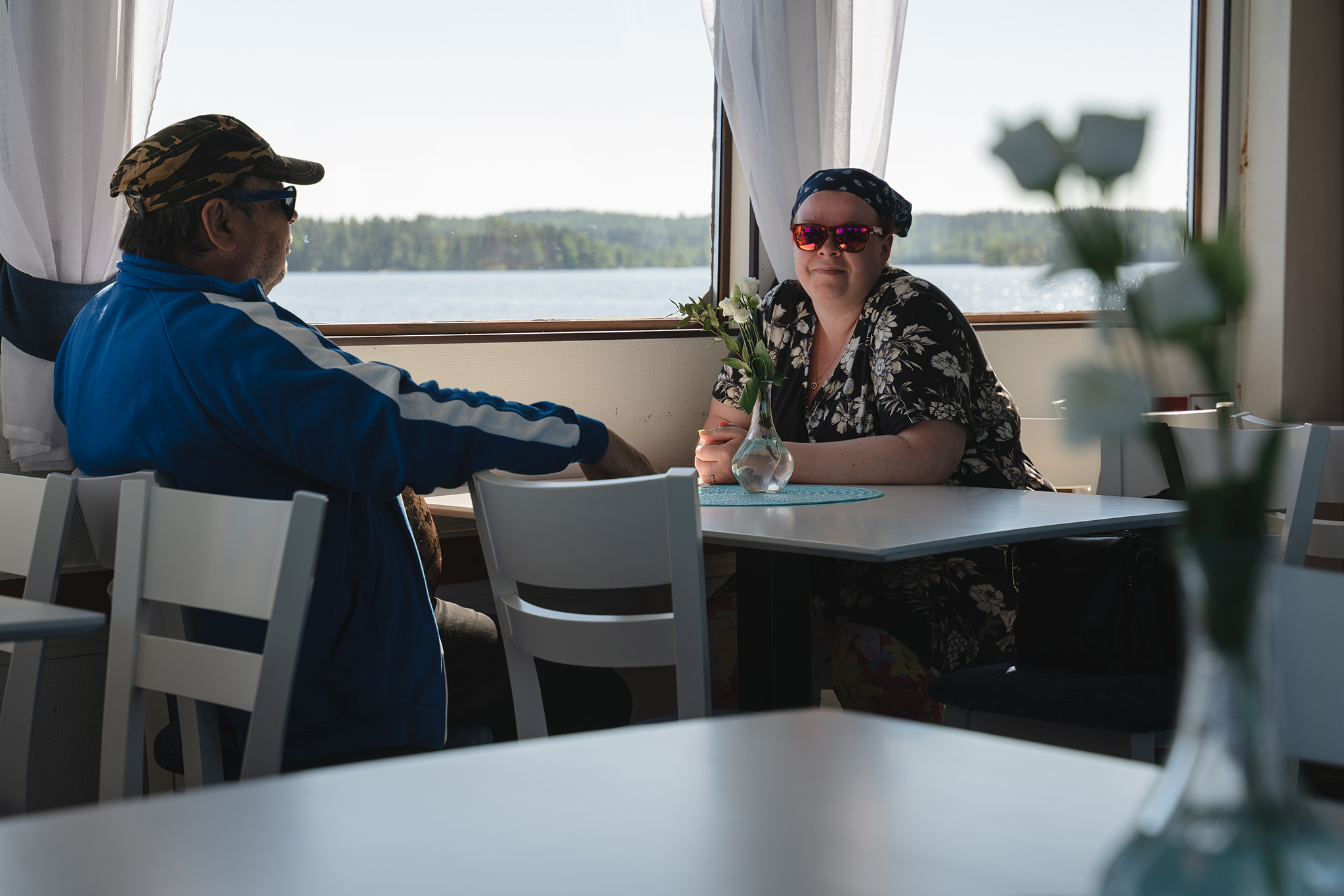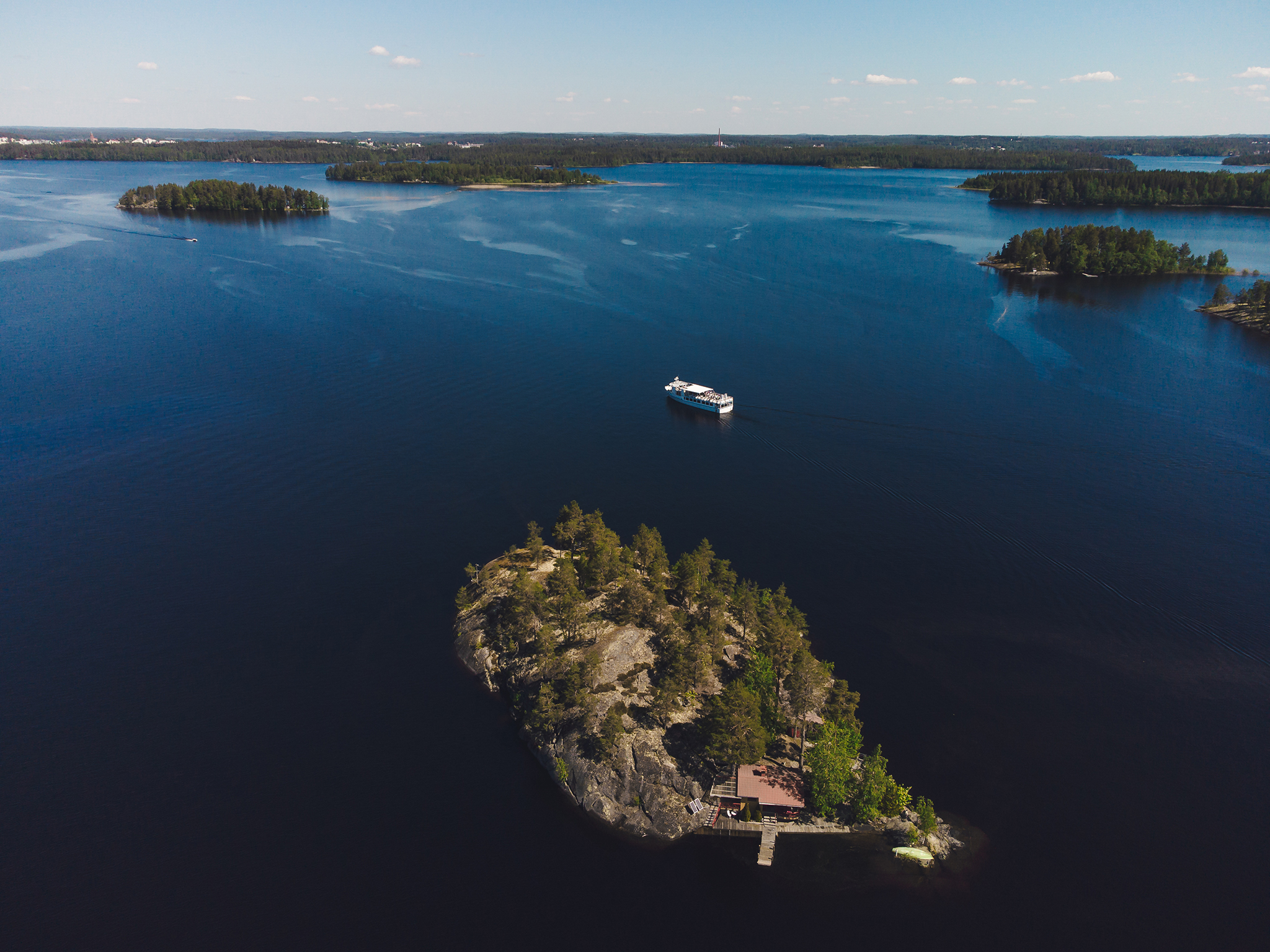 We collected a group of people and made the virtual cruise happen! We had so much fun!
Now this 360° Lake Cruise to Savonlinna archipelago is ready FOR YOU!
Here's 1-minute sneak peek to watch. The video is 360° so roll the screen with your fingertips while watching it to see everything:
The whole cruise is 11 minutes and the price 4 €.
You can watch the video from the screen or if you have VR headset, we recommend using them for a more immerse cruise experience.
You can buy the 360° virtual cruise by clicking:
360° VIRTUAL SIGHTSEEING CRUISE
INTO THE SOUTHERN ARCHIPELAGO OF SAVONLINNA
Take a comfortable position and enjoy!
PS. After the cruise put your real travel to Savonlinna to your #travelbucketlist 🙂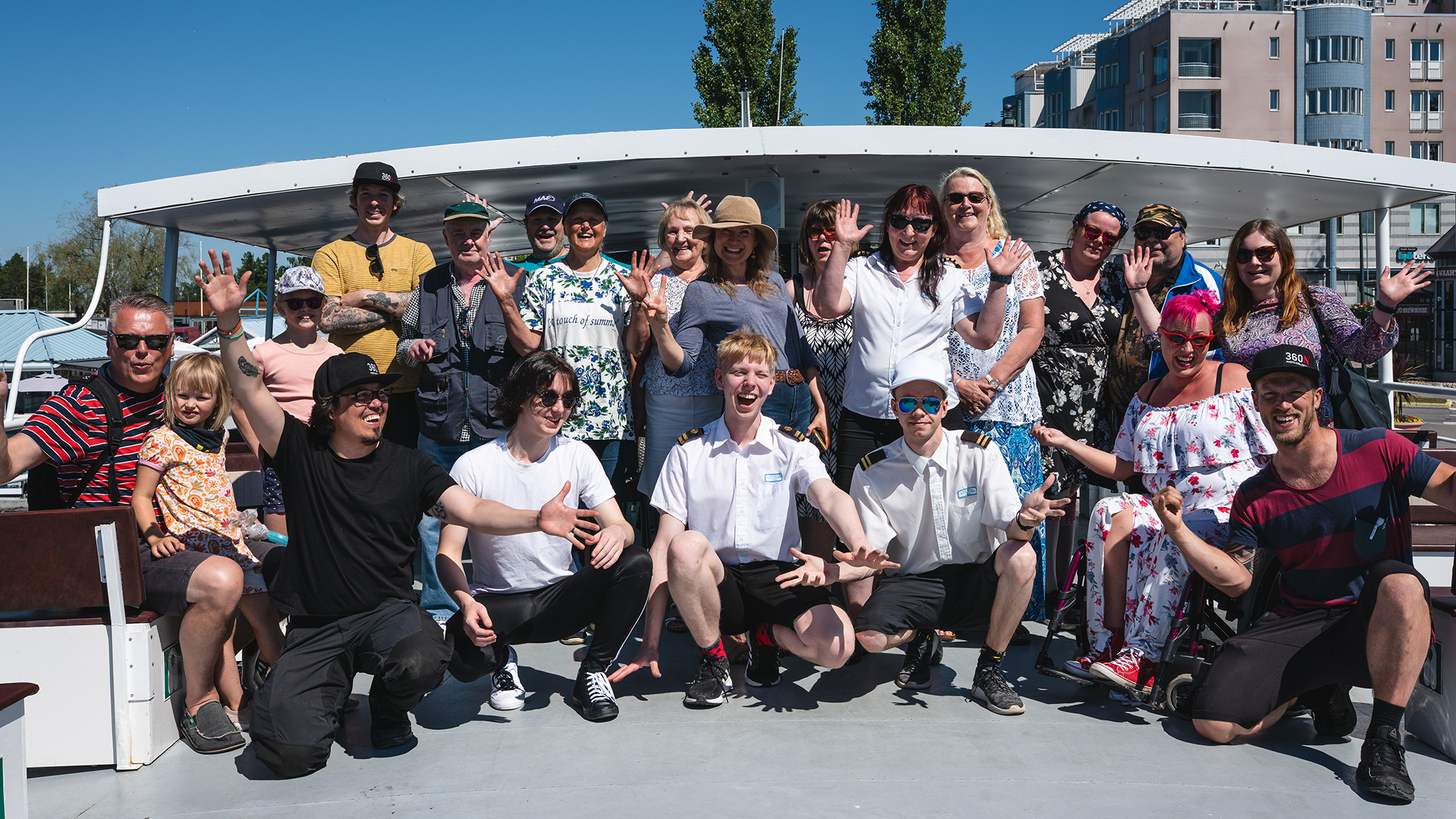 With love from Saimaa,
Mari and the Captain Piia & her crew
Read more about Savonlinna: