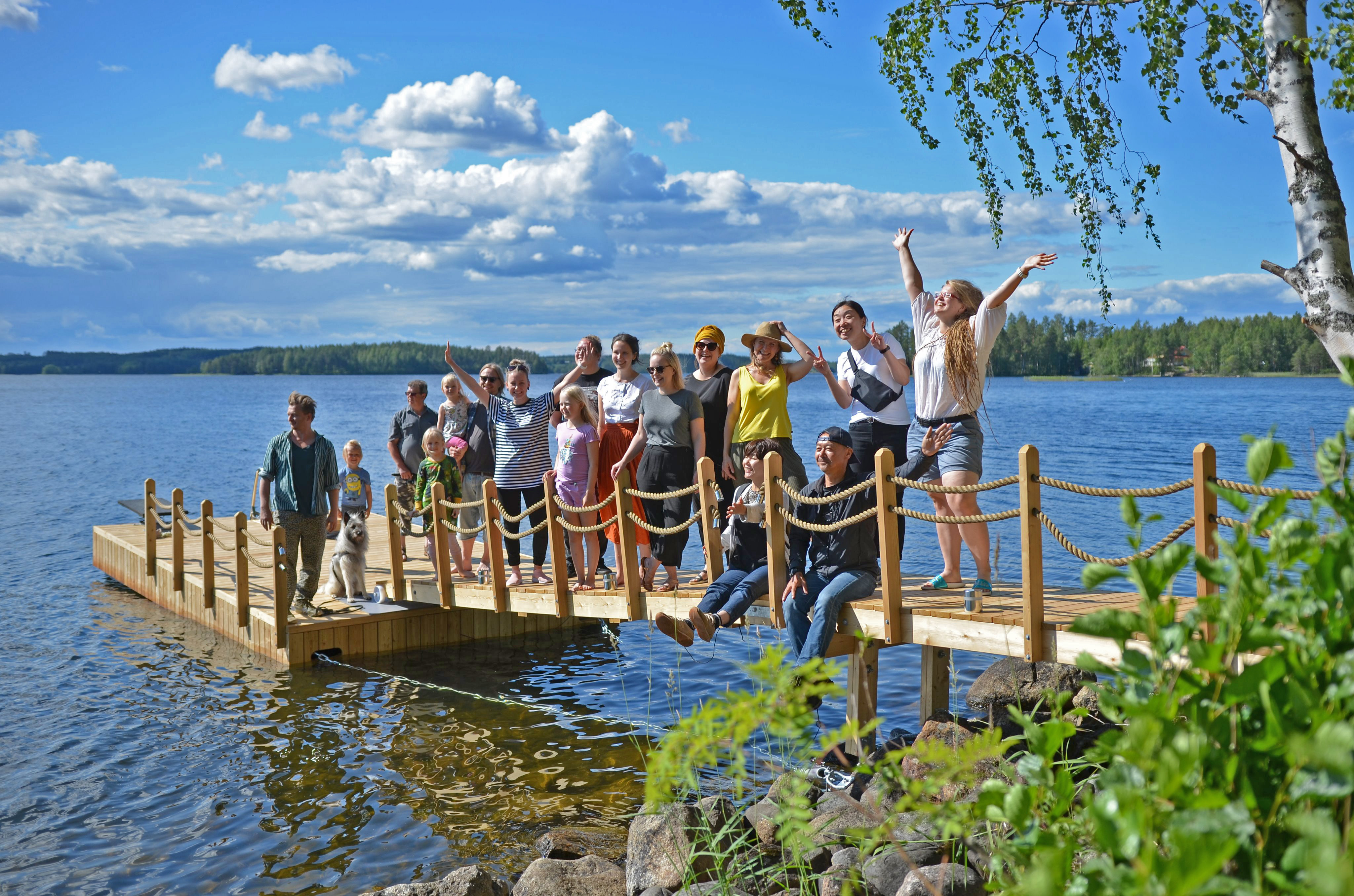 This year I've published only two posts here at the blog. Yes, my plan was to write less and work on other things in 2019, but I have to say that this little amount of stories was not my intention. Later on, I'll go back to the year 2018 in a few stories because in my (and in SaimaaLife) it was in many ways "a turning point year". However, since my blog break will continue, I want to share this one post with you now.
By the way, you know what? This first photo is taken on a day when Japanese TV group of NHK visited at my home in Punkaharju. Soon, I and my friends are on TV all over Japan!! It feels unreal!! I think I realized the whole thing only when I saw this Japanese program ad.
But now, some photos, happenings, thoughts, and feelings since last August. Again, it has been life in its all colors here in the middle of Saimaa lake nature!
I learned new ways to recharge and process my emotions, but I also took all my old ways in a more active use. The Aimless Wandering and Wondering in Nature Technique was one.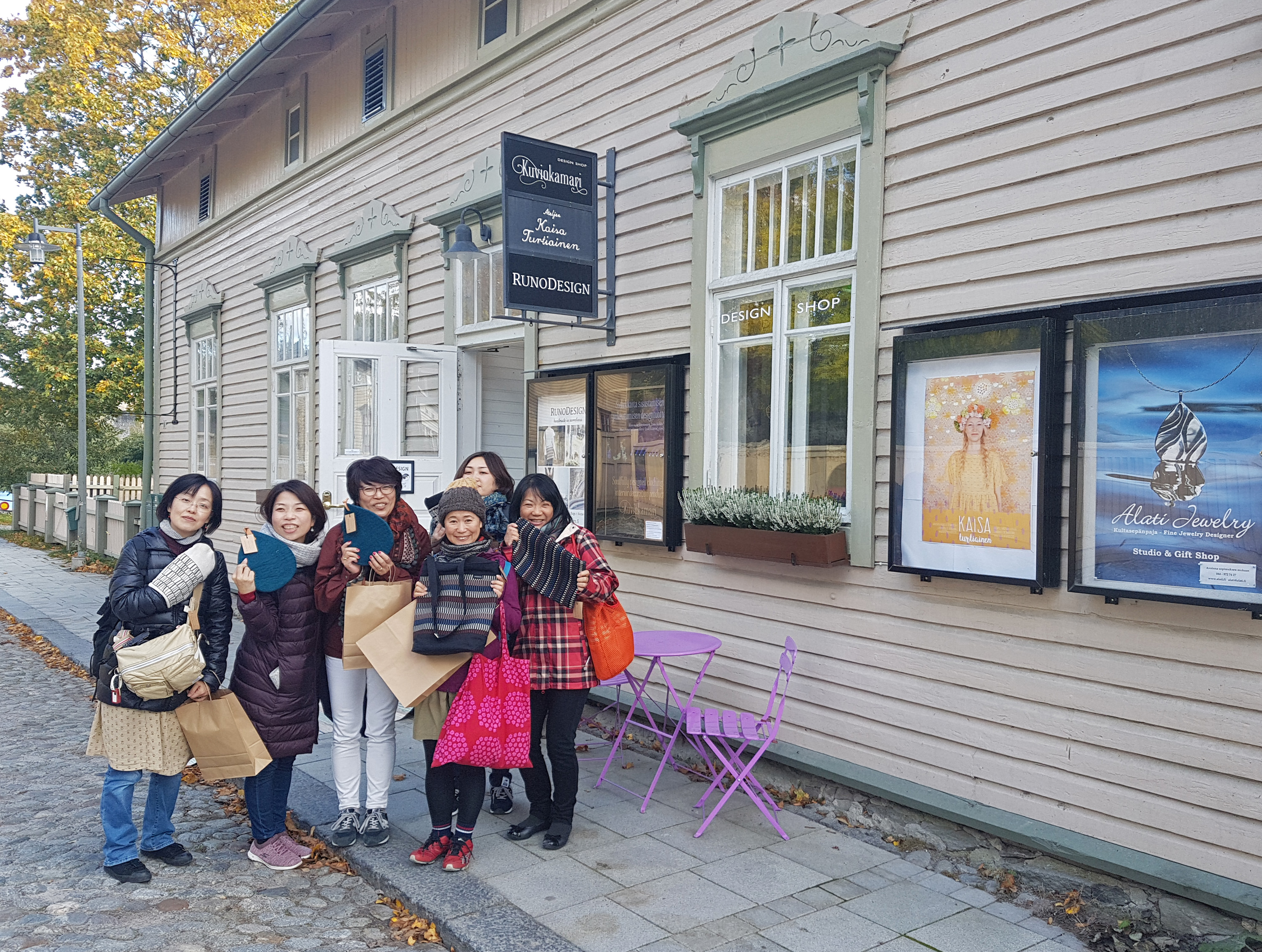 Here you can see more photos and read about Hotelli Punkaharju. It's Finland's oldest hotel and I just love it! I sleep like a baby in their beds and I could eat their food every single day – especially have breakfast there!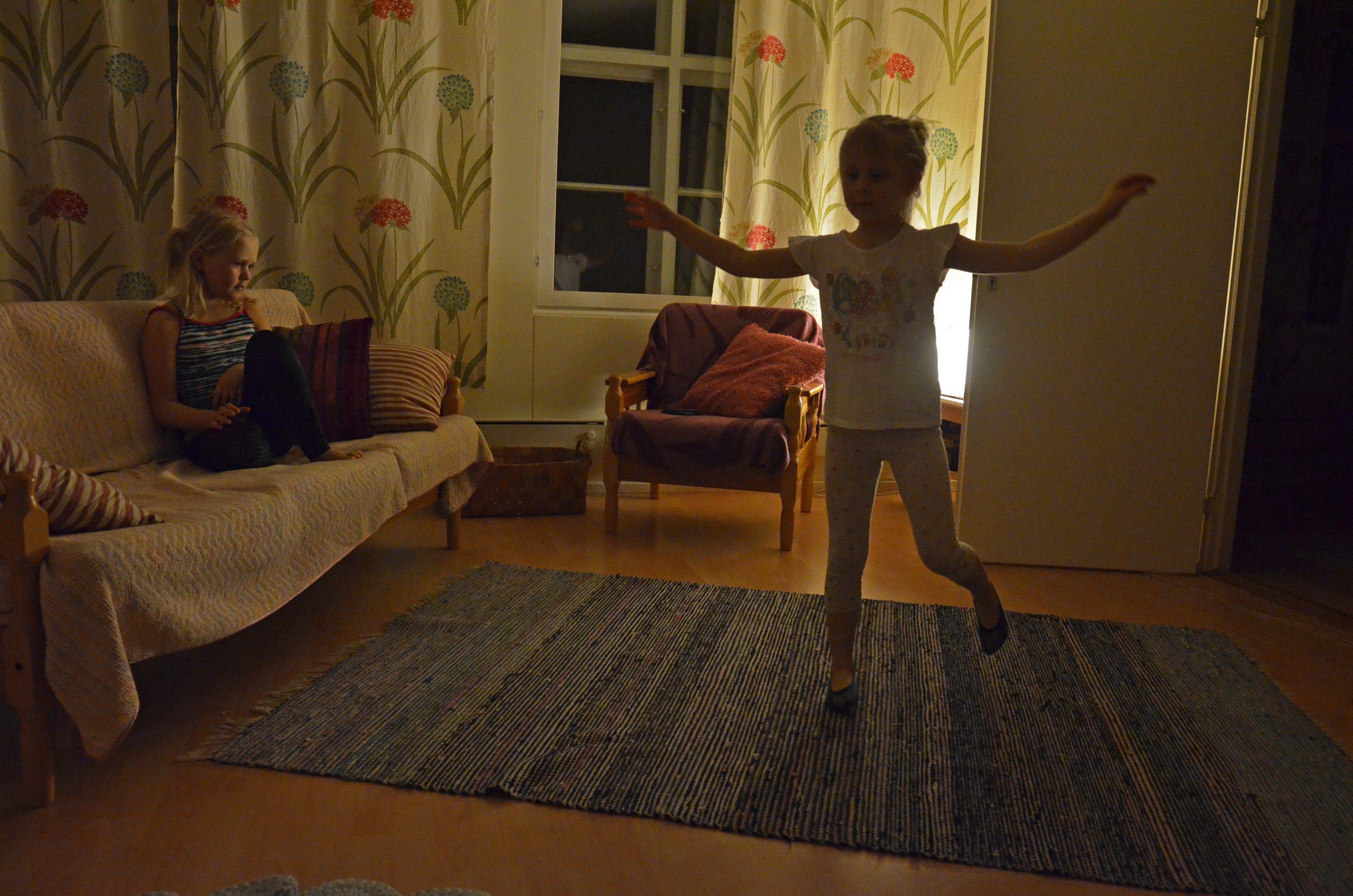 One of the most valuable skills that I practiced a lot during that time was self-compassion.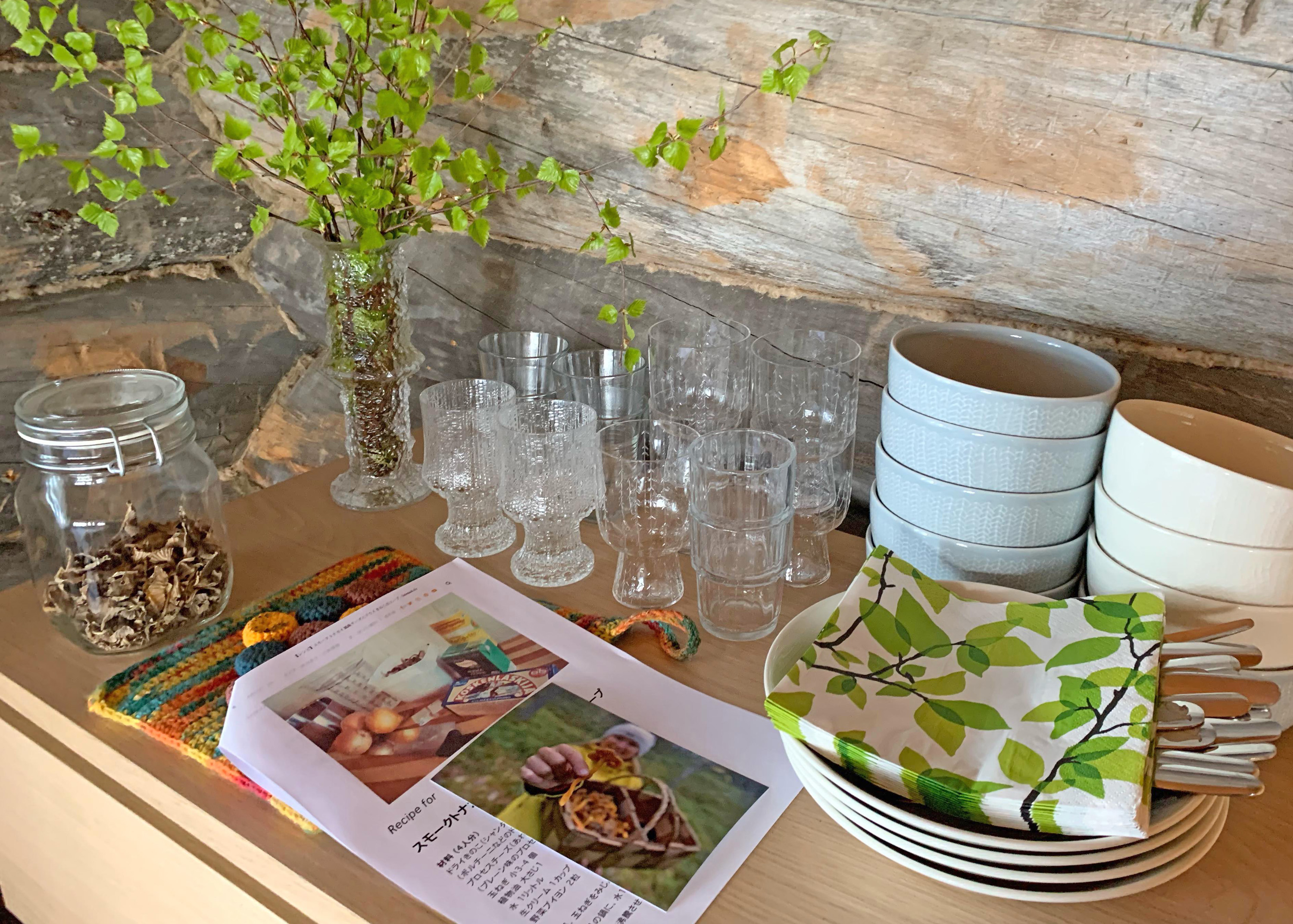 Here's the recipe for my favorite mushroom soup that I offered my guests.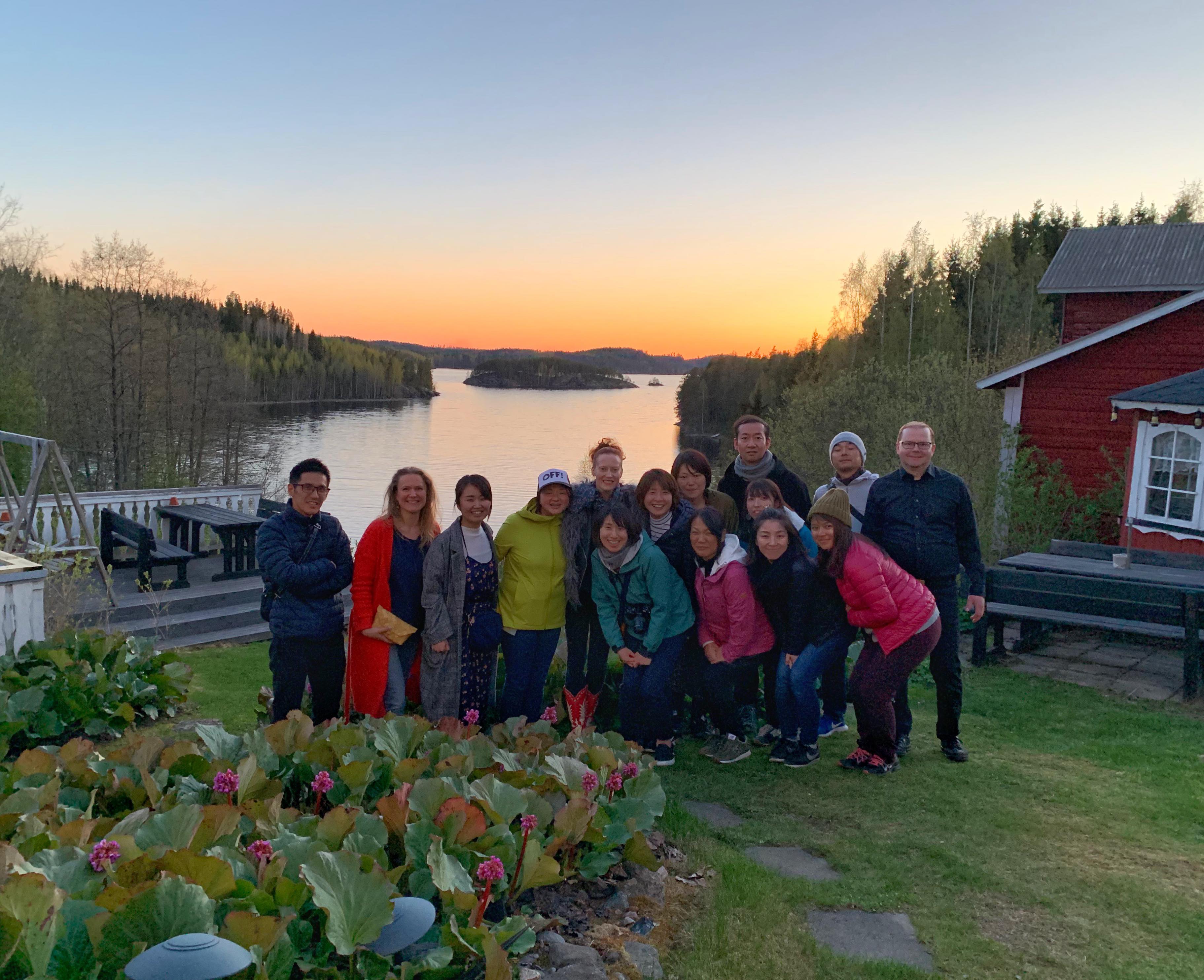 Our second SaimaaLife Travel went perfectly. I was so happy to take this group to Tynkkylän Lomaniemi which is one of my favorite places in Punkaharju.
Here's a link to my story "Naturally in Natural Waters" if you're interested. About having sauna I've wrote this: "My Love Letter to Finnish Sauna".
Here's also the recipe for this recipe of my mother: The Simplest (and The Best) Rhubarb Pie.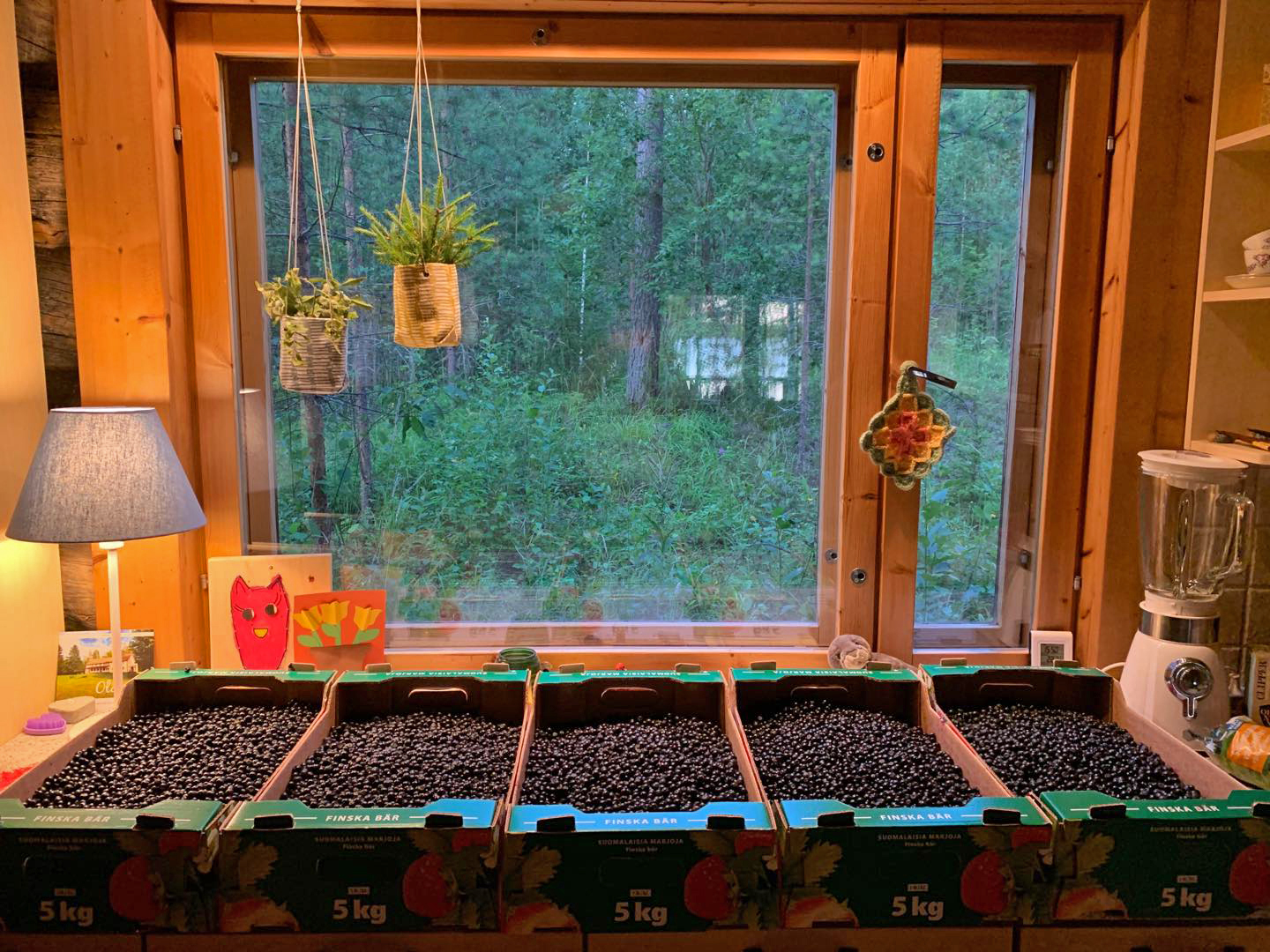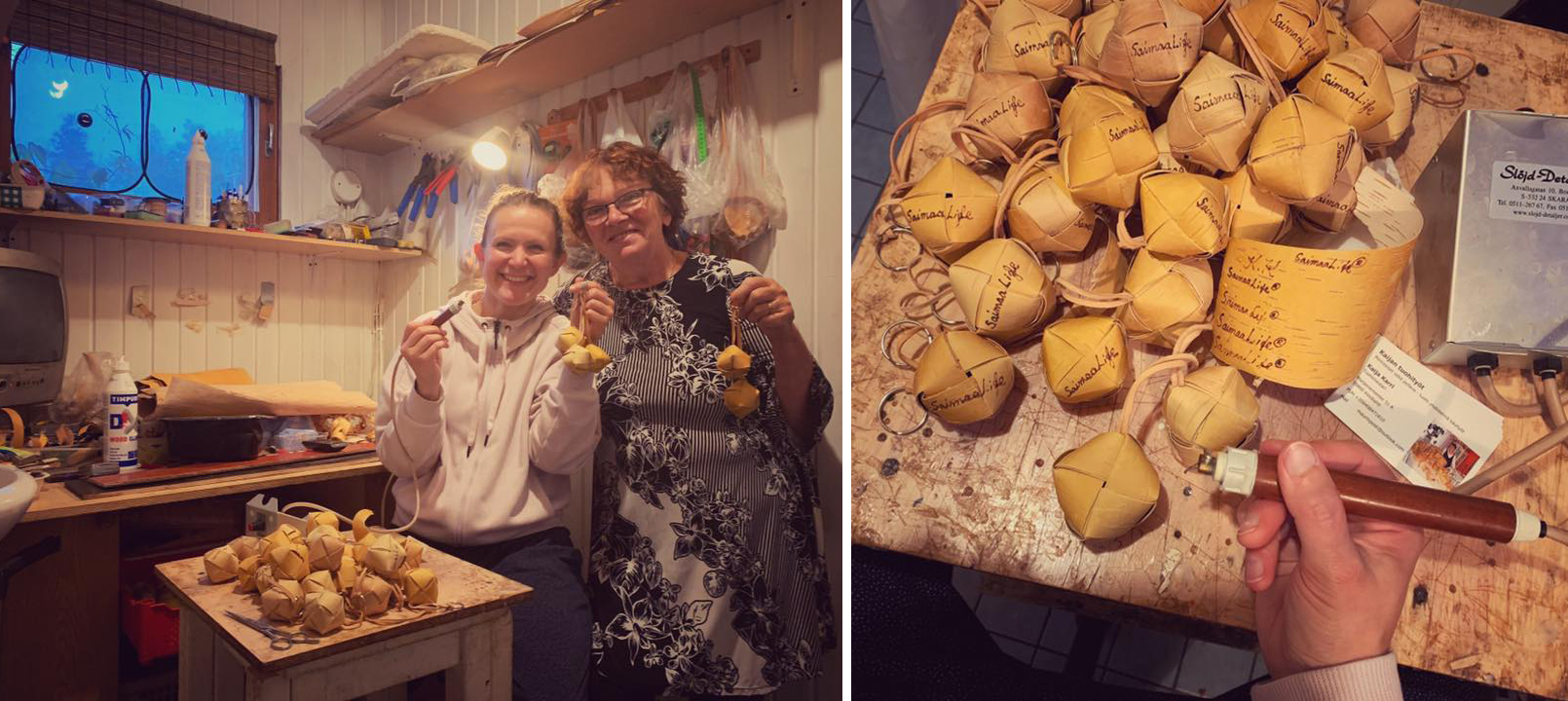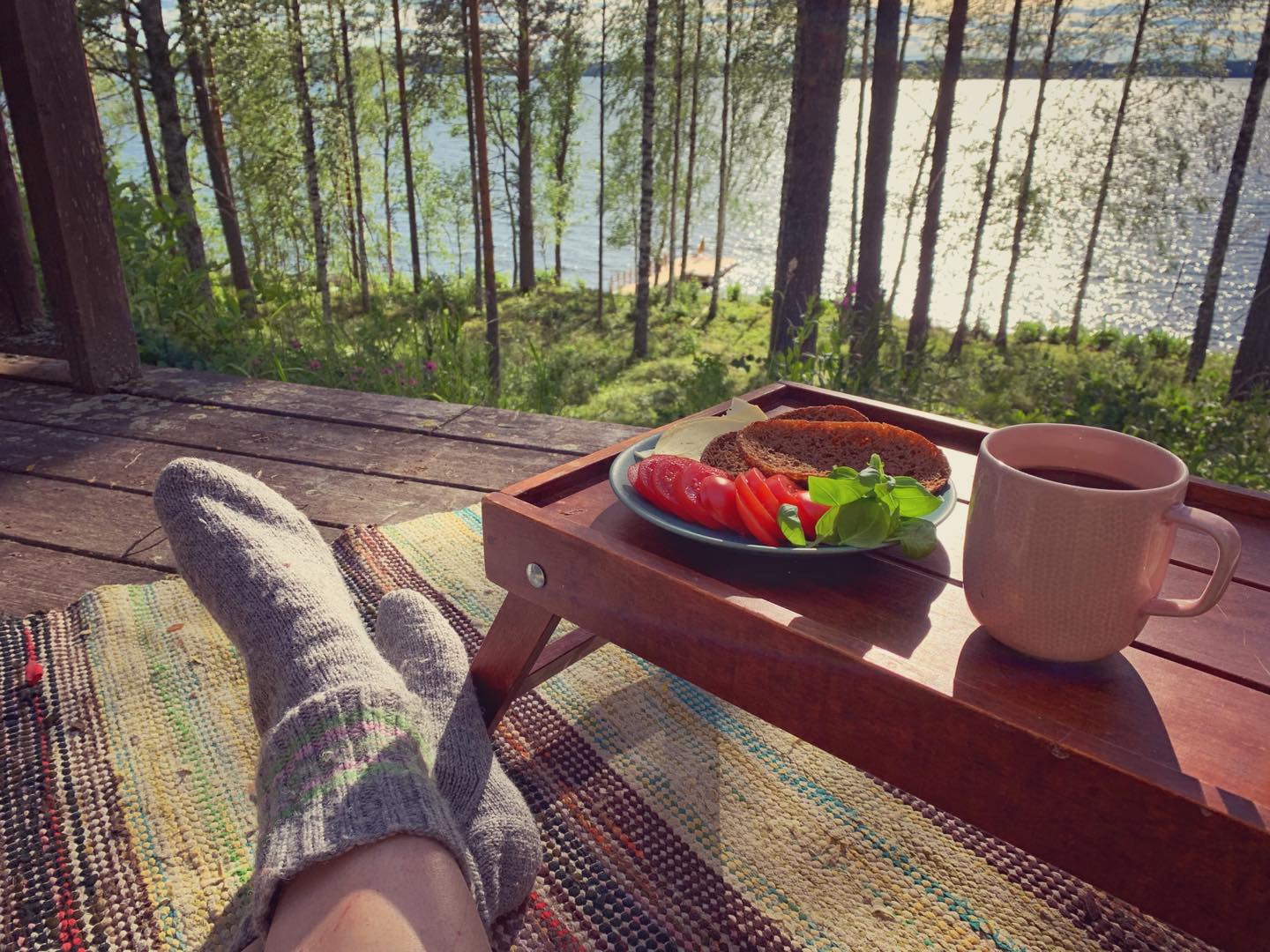 If you're interested, I recommend you to read this old story of mine: "Connection is Why we are here".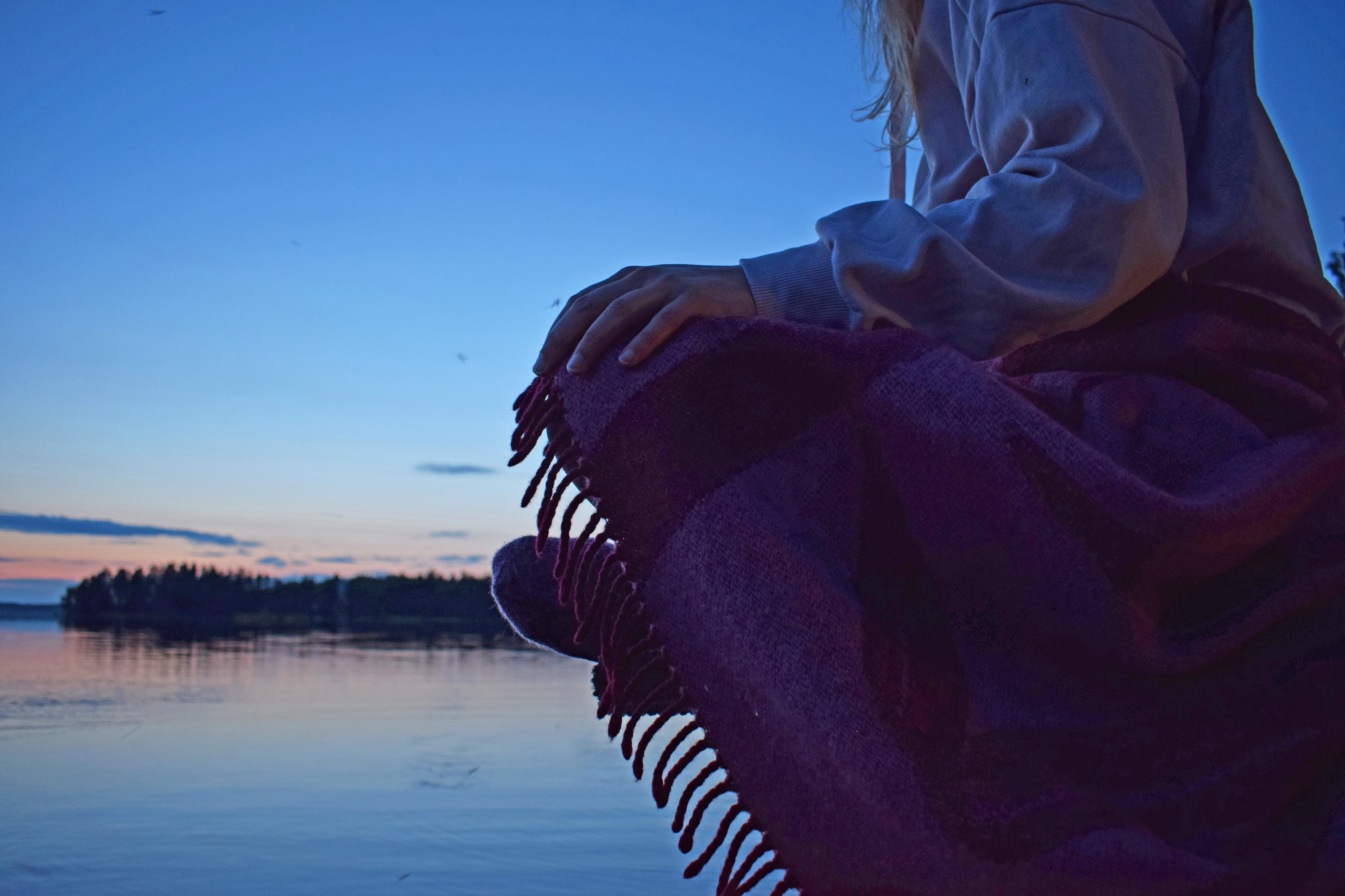 Feel free to read and see my story "Meeting with trees".
Also, this might give you thoughts ans ideas to develop your own tools to feel better both mentally and physically: "Simple Stress Relief Technique with the help of nature sounds".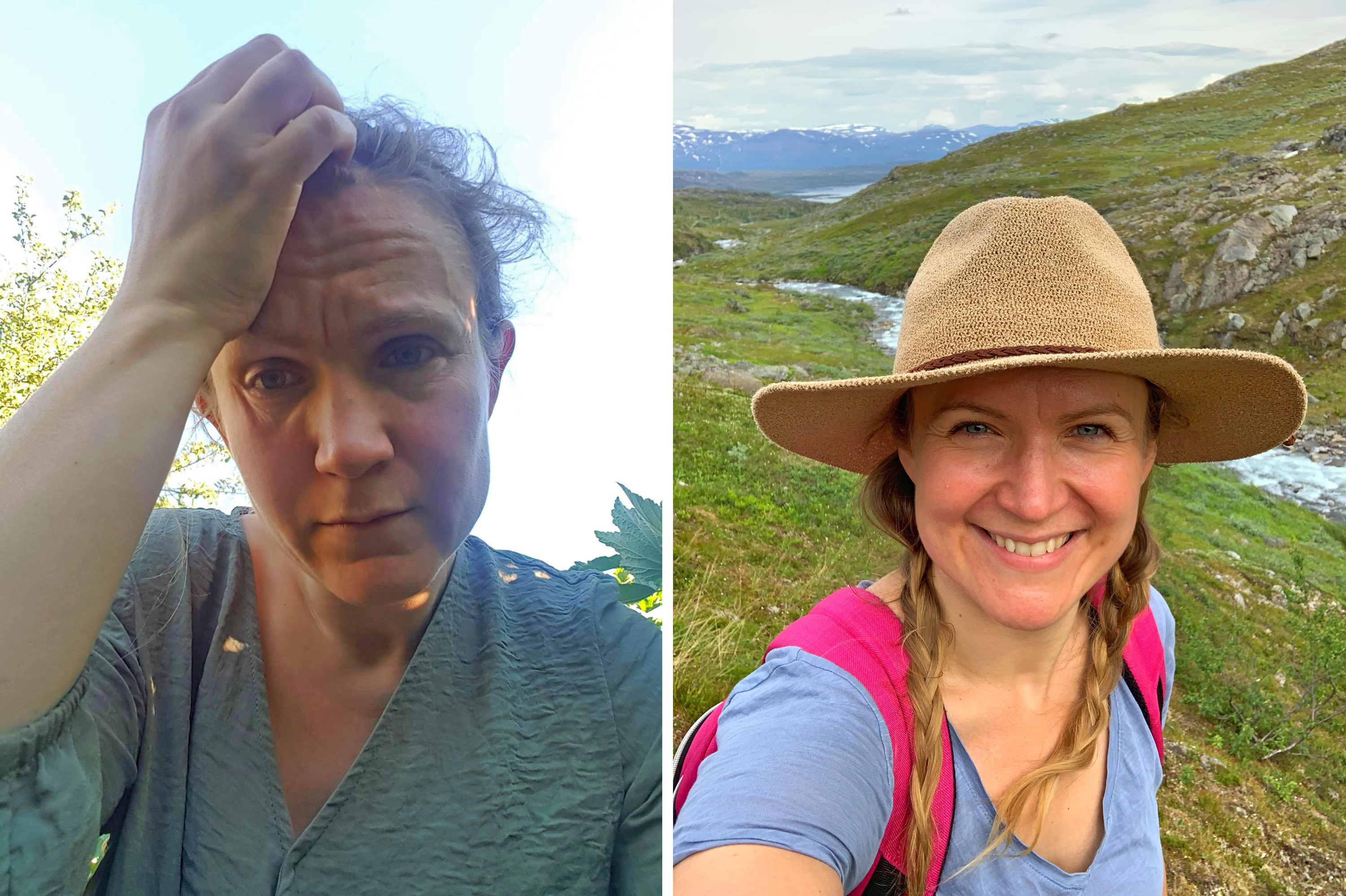 After Puumala visit, on my birthday, 8th of August 2019, I published this:
"The first photo is taken in July 2018, the second one in July 2019. I remember that day last year; my mom called and asked whether I would come to pick red currents for the winter because the season was soon over. I felt exhausted but went anyway thinking that maybe picking berries would give me some energy – I had always loved doing it though. However, after sitting in the berry bush only for about 30 minutes I realized that I simply cannot continue. I barely had energy to sit and breathe. I took a photo of myself, looked at it, and heard the voice inside me saying "Mari, how did you end up to that state again?!? NO, NO, NO this is not the life you wanna live or the dead eyes you wanna see!!"
A year has passed by now.
Yes, it has included many heavy things; moving to an own house, learning to be a single parent, financial stress, my dad's death, big water pipe damage and so on. However, the year has also included thousands of small and big changes in the way that I act and think and what kind of decisions and choices I make in life, both work and private life. All born from the moment in the berry bush, where -after realizing my lousy state- I gave myself a compassionate mental hug and said "I will rise from this exhaustion and depression, and I do it in the way that I will never ever come back again."
Well, here I am now. Turning 39 year old today.
Naturally, I don't look at my current life everyday day as happy and fresh as I looked on the mountain hiking in Lapland a couple of weeks ago. However, it is true that BIG & GOOD change has happened in me in a year. It feels wonderful, and the best feeling comes from the knowledge and just gut, intuitive feeling that many changes are now here to stay. Finally.🙏
The quote of Socrates says,
"The secret of change is to focus all of your energy, not on fighting the old, but on building the new."
It is so very true. Today I realized that after the day in the berry bush, I actually started to put that thought into practice; I RE-DIRECTED A BIG AMOUNT OF MY ENERGY. So, I could say that "one secret" behind the change behind these two photos is the thought behind that quote. Wise words from Socrates to keep in mind (and put into practice) 😘
xoxo,
Mari 🌿"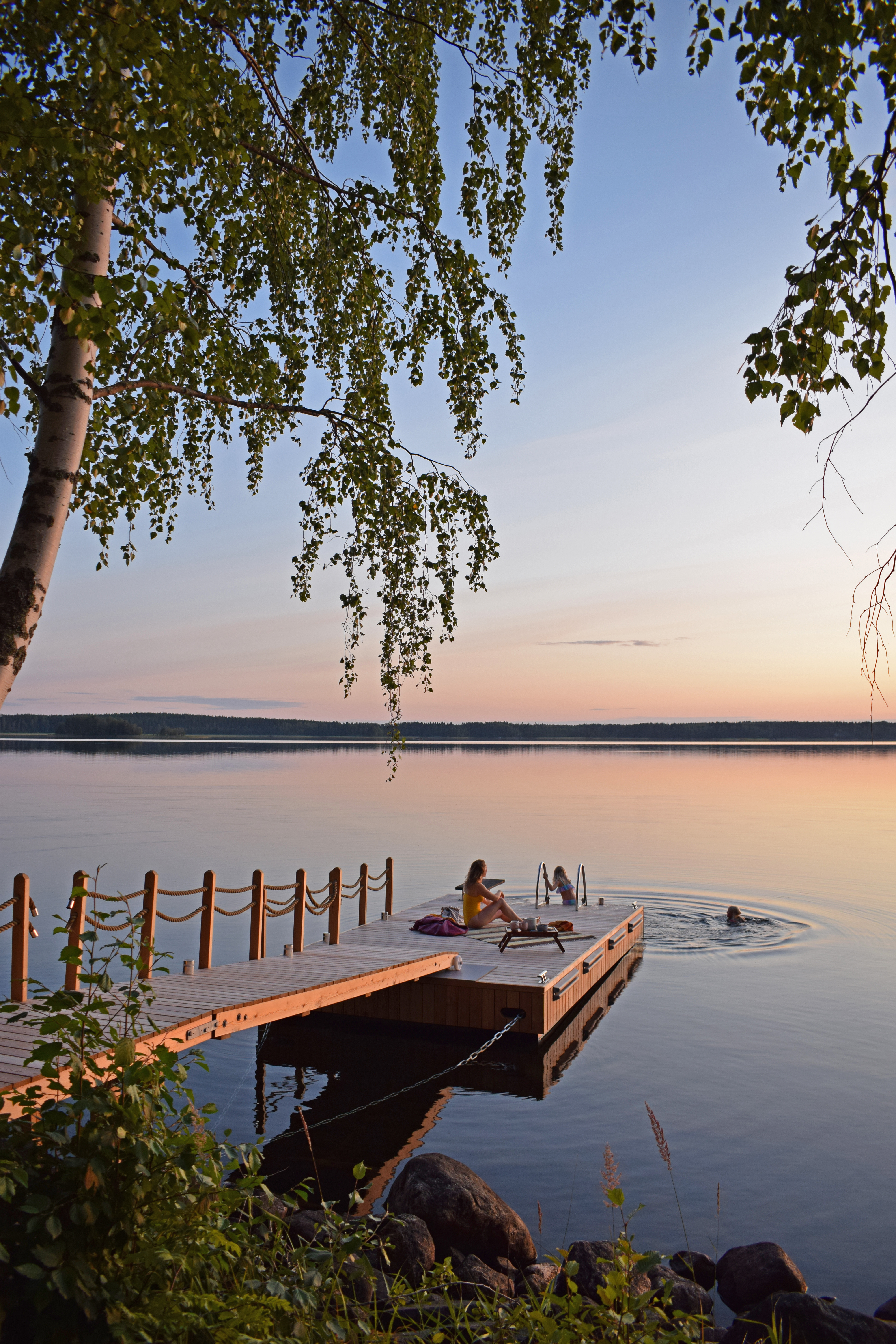 So, what I want to say to you is that light is increasing in Saimaa even though wintertime is getting stronger.
I hope that sharing this post and my journey during the past year, gives you too a trust and hope that no matter what happens in your life, you will survive. And not only survive, but also give you experience that the events which may cause you grief and pain, may turn out eventually to events that help you to find a natural way to a life that includes a deeper state of gratitude, wellbeing and happiness.
After the past year, for the first time in my life, I can say that my own two feet carry me. My roots are stronger and deeper in the soil of Saimaa lake nature than ever. Let the wind blow also in the future – I will bend but not break. It's a wonderful feeling to know that in your heart. It's something that can help you to fly wherever you want – or just be still, breathe peacefully, and feel that while doing so you have everything and no need to go anywhere.
***
As I said break here at saimaalife.com will continue, but meanwhile I continue publishing updates every now and then on SaimaaLife Facebook and Instagram. Feel free to follow The story there!
With love from Saimaa,
Mari