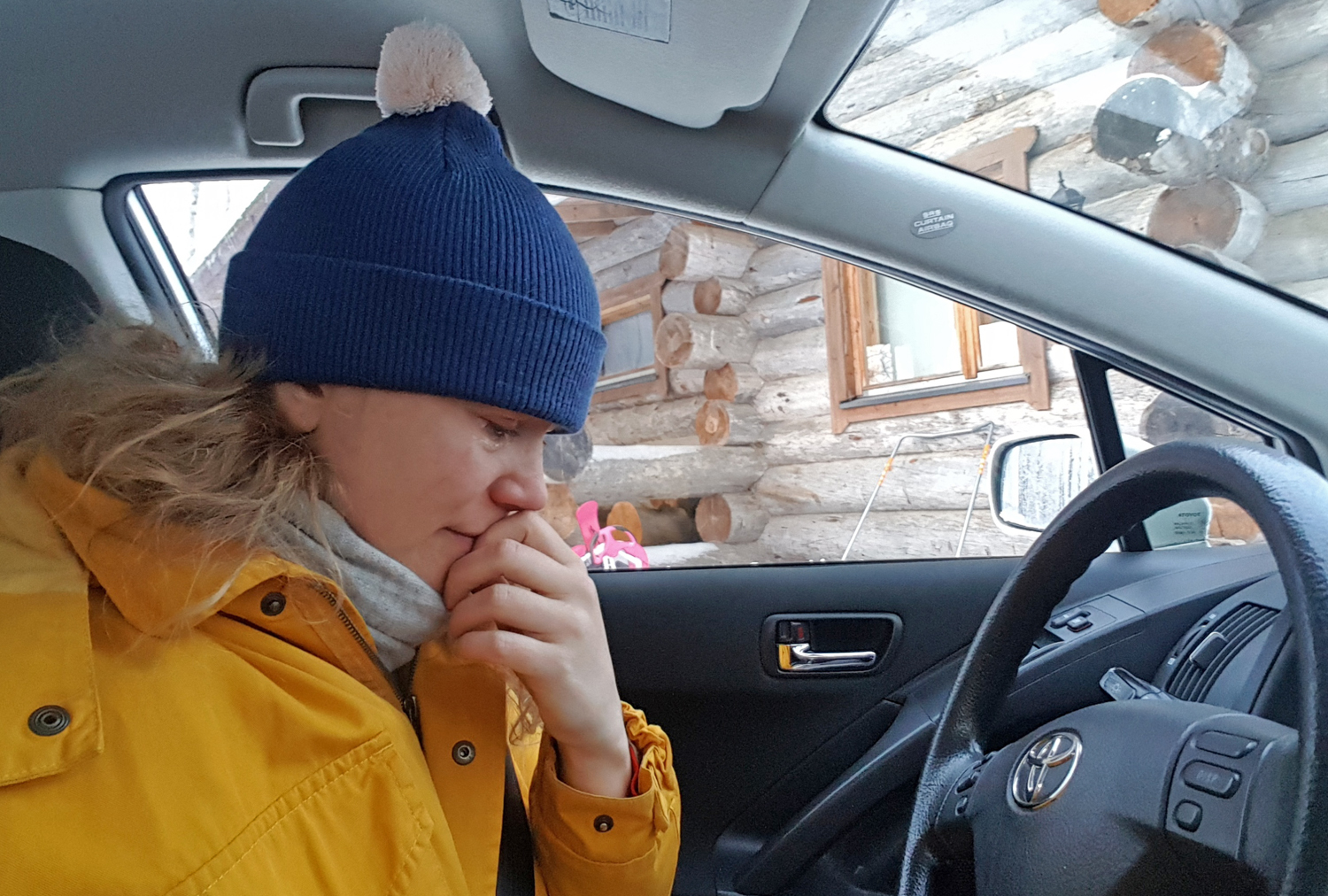 Long time no see you here at the blog. My sincere apology. I was about to write a blog story about SaimaaLife year 2018 already in December, but couldn't make it. Finally last week, on a train on my way to Helsinki, I started to go through my photos of 2018. I ended up selecting about 200 of them. I realized that no way I can include them to one story. So now it will be five that will form together one bigger story:
SaimaaLife Winter 2018 – Survival & Surrender
SaimaaLife Spring 2018 – Rays of Light (& Speed)
SaimaaLife Summer 2018 – Joy of life, Energy, Compassion, Touch & Grow
SaimaaLife Autumn 2018 – The Bottom & Delicate Sprout of New
SaimaaLife 2019 – Gentle Silence & End of an Era
This will be an emotional ride for me but I want to make it with you. While making this, I also process my life situation. So, I do this both for you, and myself. Most of all for the better future.
One of my personal all-time-favorite SaimaaLife blog stories has been Being Imperfect Is Just Perfect. Now you can see a bit the same style. My story are mainly in photo captions so please read them. I've included also many links to old SaimaaLife blog stories 2012-2018. I hope you enjoy them! I hope too that my photos and words in this 5-piece SaimaaLife story give something good to your life.
Let's start.
Let Me Fall
Let me fall, let me climb
There's a moment when fear and dream must collide
Someone I am is waiting for courage
The one I want
The one I will become will catch me
So let me fall if I must fall
I won't heed your warnings
I won't hear them
Let me fall if I fall
Through the Phoenix may or may not rise
I will dance so freely
Holding on to no one
You can hold me only if you too will fall
Away from all these useless fears and chains
Someone I am is waiting for my courage
The one I want
The one I will become will catch me
So let me fall if I must fall
I won't heed your warnings
I won't hear
Let me fall if I fall
There's no reason to miss this one chance
This perfect moment
Just let me fall
Songwriters: Benoit Jutras / Jim Corcoran
In 2015 I wrote this blog story Better Communication with the Help of Nature. Despite the challenges, the future or our marriage looked still good then.
Cross-country skiing is also a way for me to take care of my lower back. Read more about it here: Cross-country Skiing. It Works, for Both Body & Mind.
In winter 2016 I established the company Quality To Life Naturally Ltd. My startup entrepreneurship journey hasn't been easy. One of the main things has been my slow and "soft" personality that has not been the perfect match with the rhythm and atmosphere of the business world. You can read more about the topic from this blog story: I hear You My Friend.
If you're interested in, click this link to go the post where this 360° video is: Tour Skating Season on Natural Ice is Here!
Here's the link to the tour: 360° Hotelli Punkaharju Virtual Tour (English)
From this following Finnish version, you find also many still-photos and video clips inside the 360° photos: 360° Hotelli Punkaharju Virtual Tour (Finnish)
With Saimi Hoyer and Hotelli Punkaharju, we had planned cooperation already when I met my Japanese business partner in 2016. In concrete, I could say that the cooperation started in 2017 when SaimaaLife brought Japanese test travel customers to Saimaa and one of them visited Hotelli Punkaharju. One result of that visit was this blog story: Meeting in Punkaharju with Finnish Mushroom Queen.
At working life, besides many professionals, who couched my business skills, I got also a confidence boost when I was invited to lecture at University of Eastern Finland about 360° / VR technology and travel marketing. I loved to lecture in my old own home university in Joensuu!
In this post, you see photos of our old Savonlinna home that is our kids' birth home: Enjoy Your Clean, and Tidy Home
Still, I tried to seize the small, peaceful moments in life -and look after them. Already many years before I had found self-compassion to my life. I practiced it too. Read more about it here: Feels Like a Warm Blanket on Your Shoulders: Self-Compassion.
In life, it is frustrating how seldom you learn something at once. Often you have to go through the same things many times before you really learn and internalize them. Of course, every time you learn something new but rarely enough at once to prevent the same happen again.
When now I, for example, read how I've written in 2014 about the importance of giving each other space in marriage in blog story called Let Nature Be Your Marriage, I feel almost shame that despite all that what we had learned, me and my husband ended up living past years in a way that there was basically no space between us – we worked a lot together, did the family life duties together or with the kids but spent minimum time just two of us or separately with our own friends.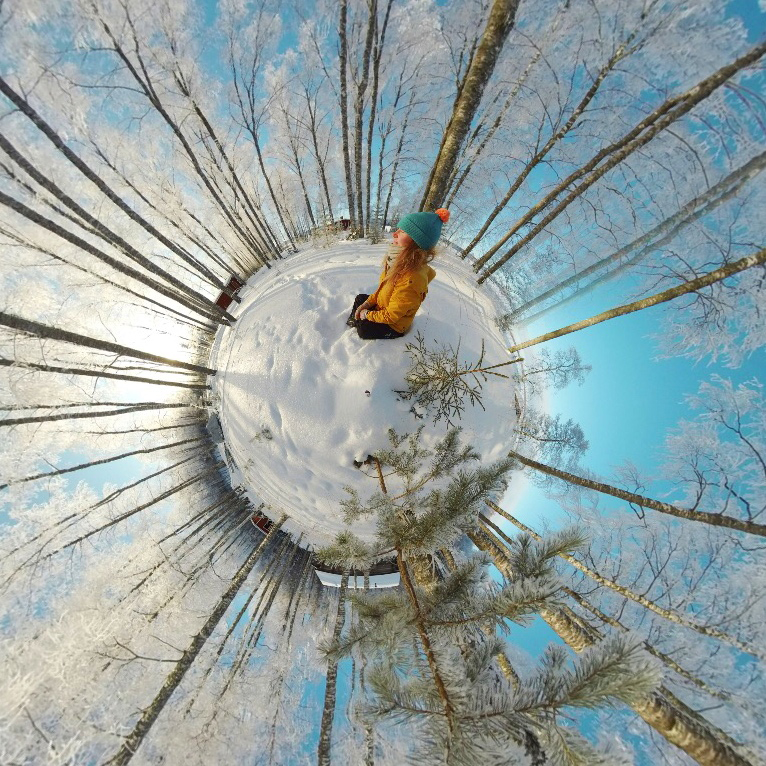 You find more these kind of inspiring Tiny Planet photos in SaimaaLife Instagram.
After that day I can say now that I started my mental secession of our family's home. The thought that our family would not stay together was something that I had refused to think before that. Little by little, after that sentence -and all small realizations after it how our kids had started to react to their parents' situation- my real acceptancy process began; that sometimes the situation is that it is better for all family members that the family is not living under the same roof. The thought made me so sad though.
Here you can read one of my stories about self-esteem and how to start building it (again): Apple Sauce Philosophy.
Here's the blog story I publish about this forest cottage in 2017: A Place to Breathe.
If survival was one word that described my life in winter 2018, the other one was surrender. The tone of the word for me was both negative and positive including fear, sorrow, and disappointment but also hope and relief.
At the end of winter 2018, I knew that it was time to go forward, but I was too exhausted and afraid to let go of the old and familiar – even though it didn't make anyone happy anymore.