365 Ways To Wellbeing – 17th Way
I wish I could say that our home looks only very seldom like this. Unfortunately I can`t. Our home looks like this pretty much every morning. Like this morning when my husband had left for work and I woke up with the girls.
With one child I had a silent rule for myself; I tried to clean our home by noon. I wanted to do that because otherwise the messiness started to annoy me too much. I managed to follow my rule quite well.
Now I can´t say the same. Not with a baby and a toddler. Not after I started blogging. And definitely not after I started a habit to be outside with girls every day!
I`ve noticed that skill to close your eyes from certain things is very important for a mother of small children! A skill to close your eyes for things that you just don´t have time even if you would like to have.
Today I closed my eyes from messiness at our home and sis something more important. I let home be messy and after breakfast we went outside with the girls 🙂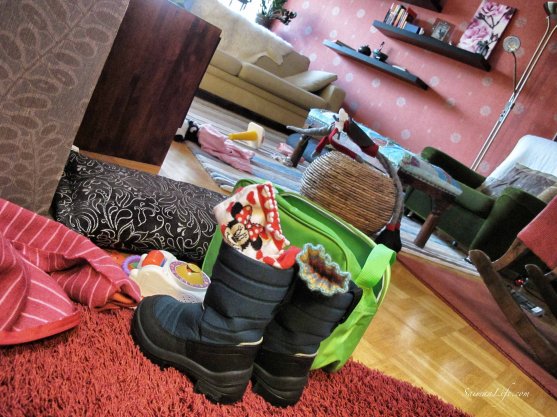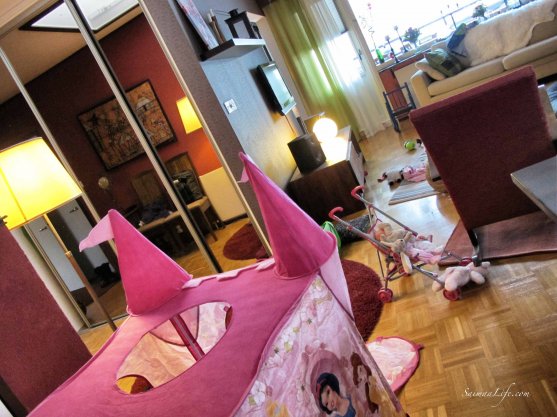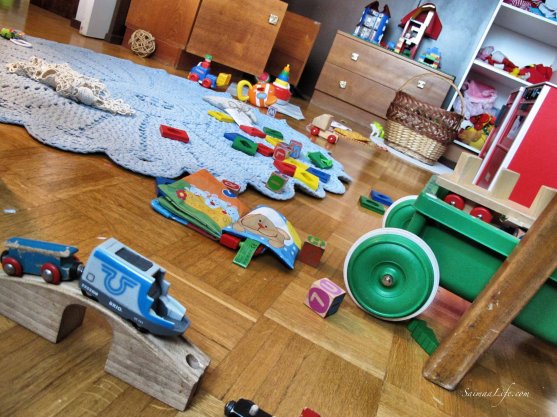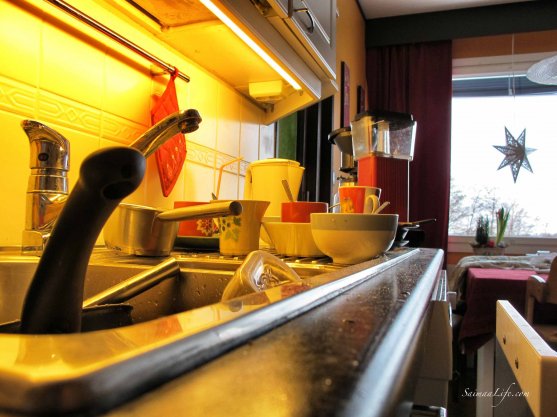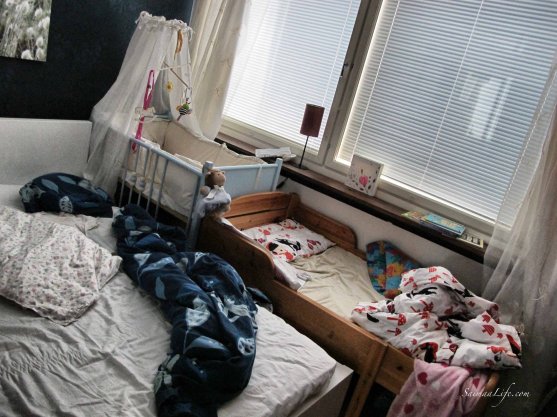 Read more about my "Wellbeing Challenge 2013 – 365 ways to wellbeing".