365 Ways To Wellbeing – 18th Way
Last weekend I was alone with the girls because Henri was in Kuopio with his friends. I have no passion to be a supermom and be alone with the girls for the whole weekend. So I called to my mom and spent the weekend with our girls on the countryside at my parents' farm.
In summertime I`m usually busy at my childhood home because our vegetable garden is there. In winter it's different. And I`m really glad about it! Especially now when my hands are full at my own home – taking care of children, doing laundry and dishes, cooking…you name it!
At my parents` place I can`t see all the things that are undone back at our place. That`s why I can relax there. So the weekend was all about playing with the girls, reading, being outside, having sauna and talking with my mom – relaxing weekend for my wellbeing!
One highlight were old women`s magazines that my grandfather gave to my mom. I lay down, lifted my legs up (yes, that is one of my favorite relaxing postures) and read old articles from year 1942!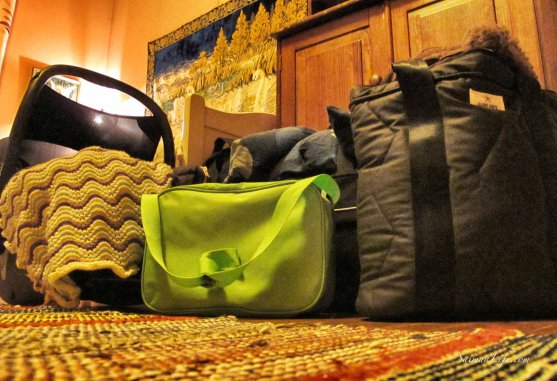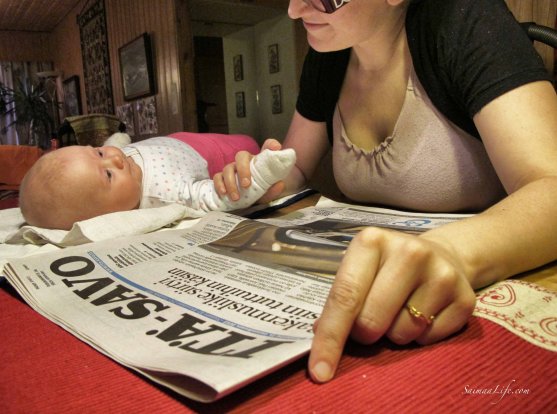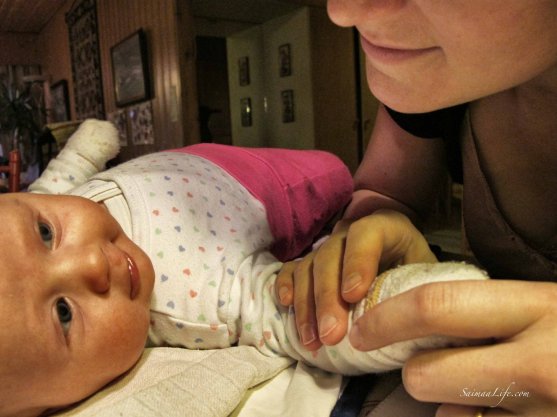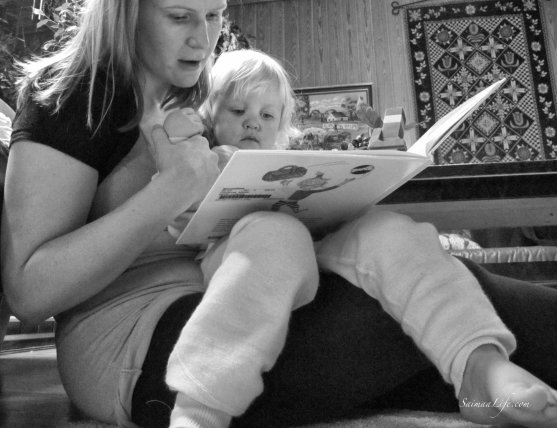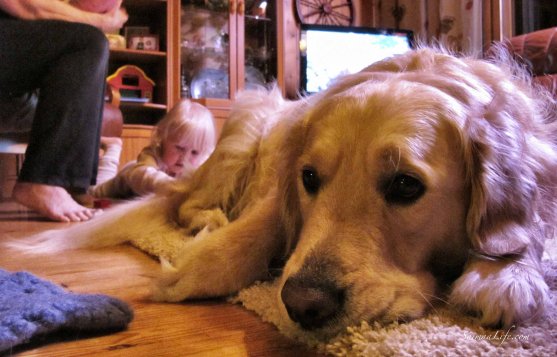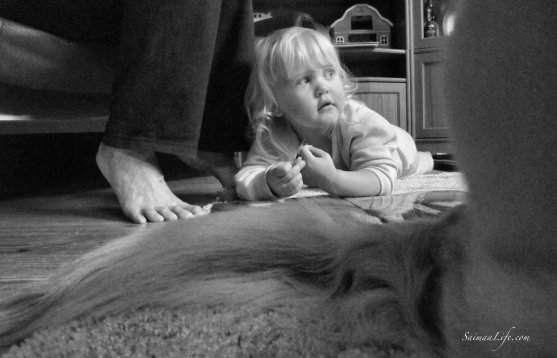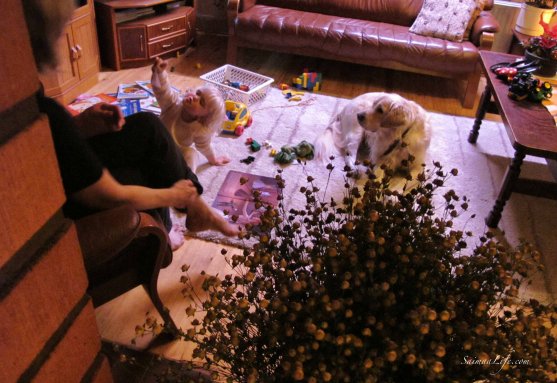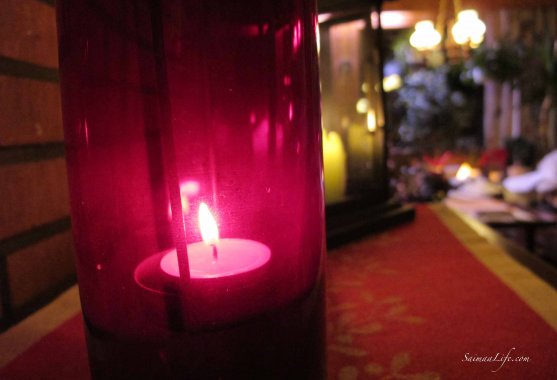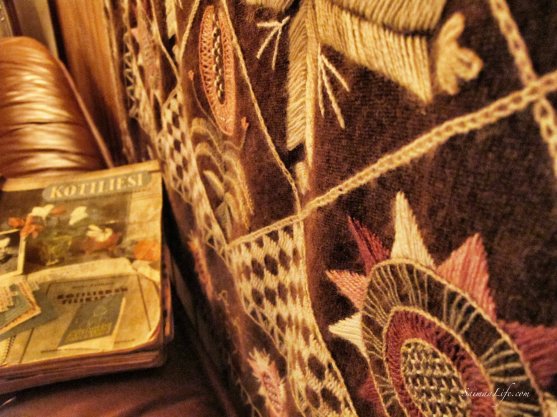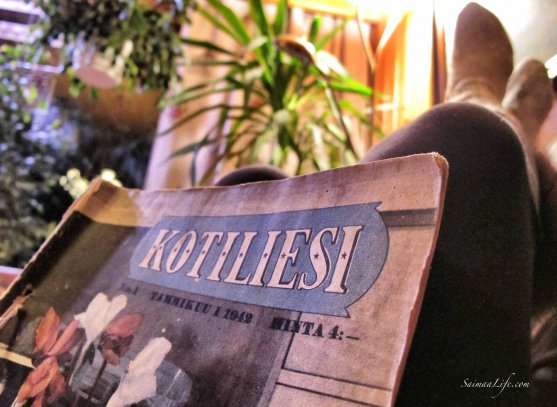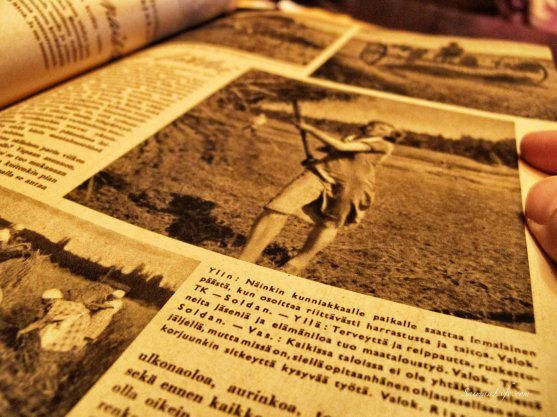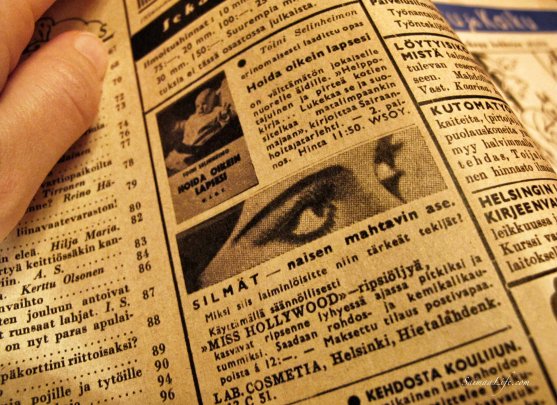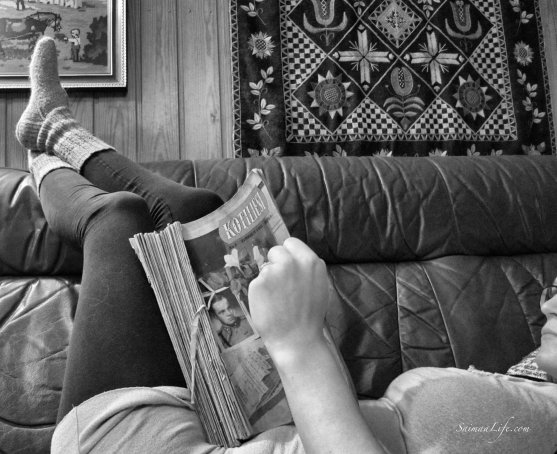 Read more about my "Wellbeing Challenge 2013 – 365 ways to wellbeing".