365 Ways To Wellbeing – 39th Way
My husband says that I`m silly because I want to keep our baby so close to me all the time. Not close like in a same room with me, but close like on my lap. Silly or not I can`t help that my maternal instincts say that the lap is the best place for a newborn!
I try to keep Liilia on my lap as much as I can. I did the same thing with our firstborn. However it makes me sad because with Liilia there are less opportunities and time to do that. I`m sad because of Liilia but I`m also sad because of me. The fact is that it`s not only Liilia who is enjoying being on her mother`s lap. It`s also the mother, me who is enjoying the closeness of her baby!
I`ve thought about ways to increase possibilities to keep Liilia on my lap and to do housework, play with Unna or do blogging at the same time. One great help is a baby carrier! Liilia likes to be in it and she also sleeps really well. And I can keep Liilia on my lap and have both hands free at the same time.
So this day when Unna was taking her afternoon nap, I put Liilia in the cloth baby carrier while I did some photo editing. It was so nice to listen to my baby sniffling on my lap while working. It felt good for us both!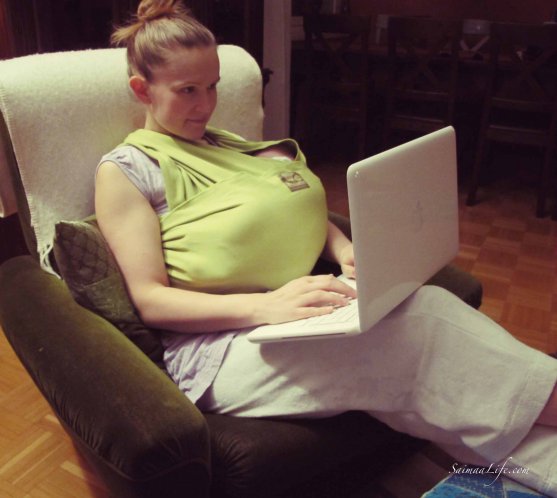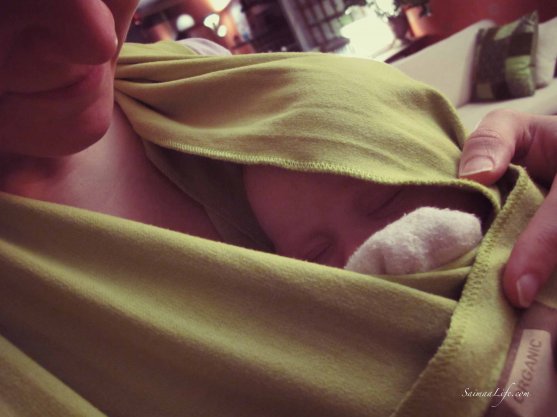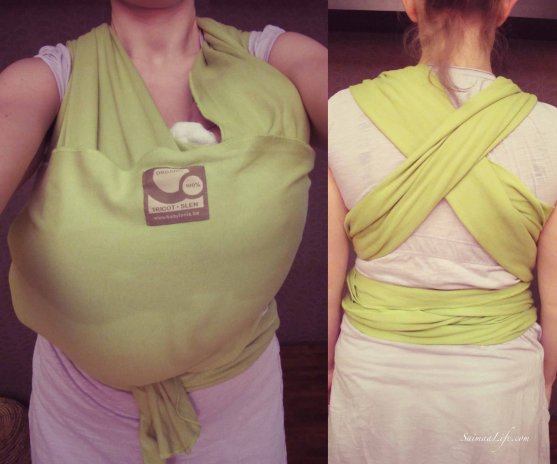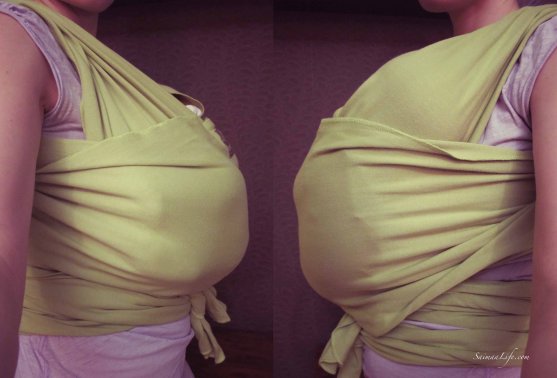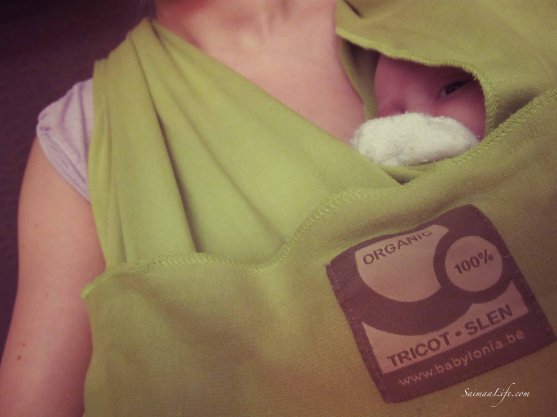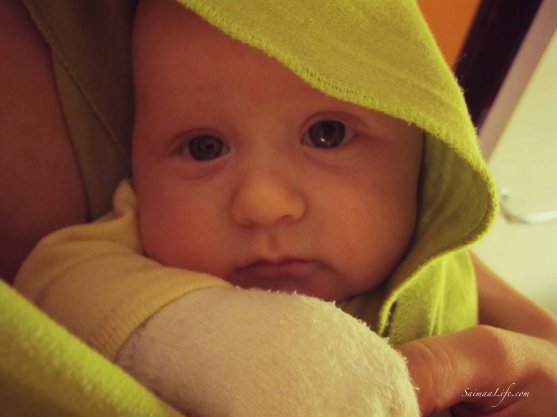 Read more about my "Wellbeing Challenge 2013 – 365 ways to wellbeing".