5.30 pm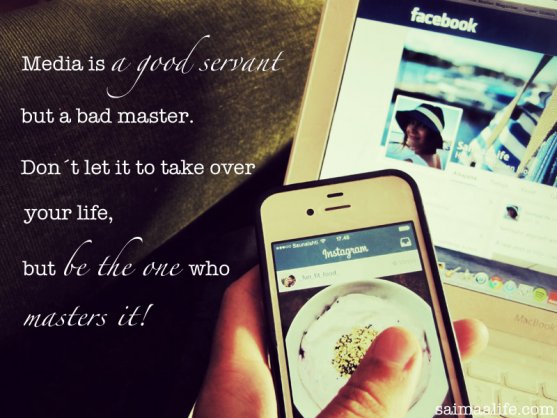 Before: How I used to live?
I knew more what was going on in the world of media than what was going on in my husband´s head.
TV was on at our home even though no one was watching it. And I wasted my time for browsing Internet for no reason.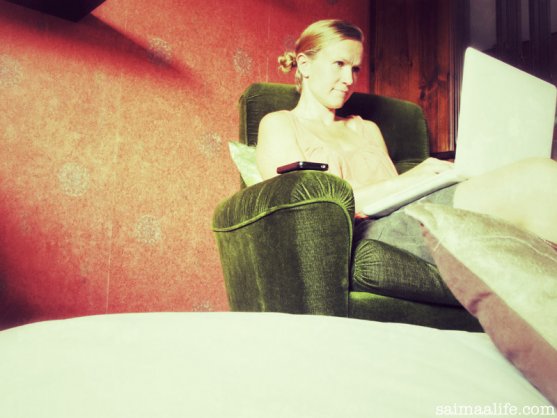 Changes: What changes I´ve made to my life since I started to pay more attention to my wellbeing and simplify my life?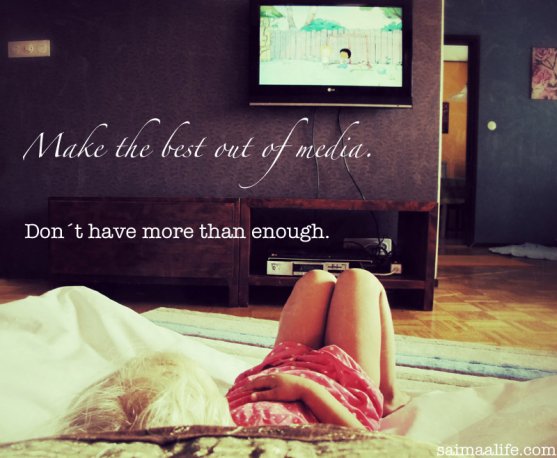 After: What kind of positive effects I´ve noticed now that I´ve been able to get closer to Living Simply.
I'm more mindful: Less time with media, more time in real life. And also more possibilities to be present in your real life and live a mindful life.
I feel that my life is in my hands: The ability to set healthy boundaries is crucial for your wellbeing. Because I can now better control my ways of using media, I can also better control what´s happening in my life. And how I use my time. All that has a very positive effect on my self-esteem and wellbeing in general.
Our family talks more with each other: Less time in front of media devices, more time for face-to-face communication.
Media takes care of my wellbeing: I enjoy more my way of using media nowadays. I'm not having too much and I've learned to make the best out of it. I can use media for the good of my wellbeing. When you have less quantity, you can get more quality. That´s how it just goes! With everything.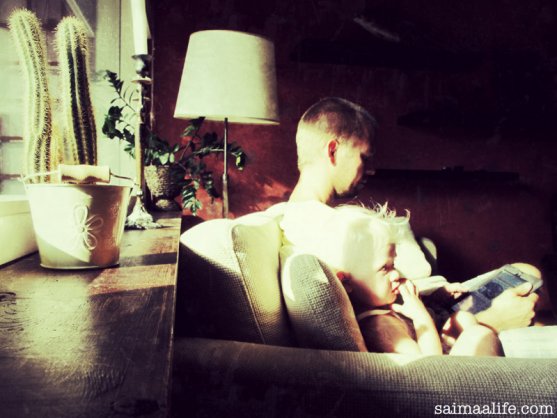 Next time you can read about the meaning of outdoor activities for the family life.
Click to read the On the way to Simple Living: Intro.
Read all posts from my post series called On the way to Simple Living.