365 Ways To Wellbeing – 328th Way
Earlier this autumn me and my husband did a life priority list. We listed things that we see being the most important in our life. After that we compared that list to our current life. We noticed that something didn't quite add up. That we were not only having too many things in our life but we also use our time, energy and money for many things that aren´t important for us. It made us think.
One core element of wellbeing and happiness is the possibility to live a meaningful life. Possibility to use your time, energy and money as much as possible for the things that YOU value and see meaningful.
This weekend we celebrated Liilia´s first birthday (I can´t believe it´s already one year from this day!). My first year as a mother of two children has been full of everyday family life, working for my dream job, being in nature, working for our food, enjoying being a woman and being me and growing through all my life experiences as a human being.
Realizing your priorities and making plans isn´t enough. If you really want to make changes in your life, you have to put your plans into action. Without work you can´t achieve more meaningful life.
Thinking about priorities, planning changes and putting plans into action for achieving more meaningful life is what Liilia´s first year has meant for our family. The year has been hard and full of challenges but it has also included a lot of positive. Getting started with putting plans into action has given a lot this year!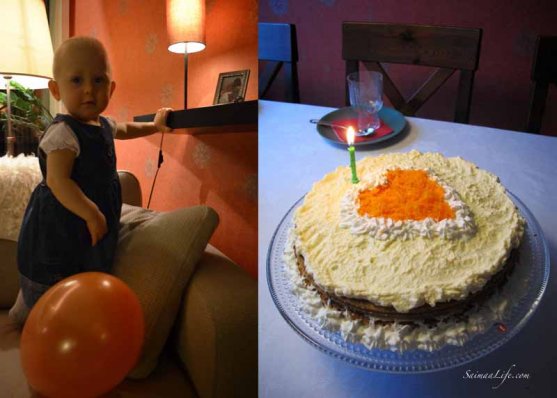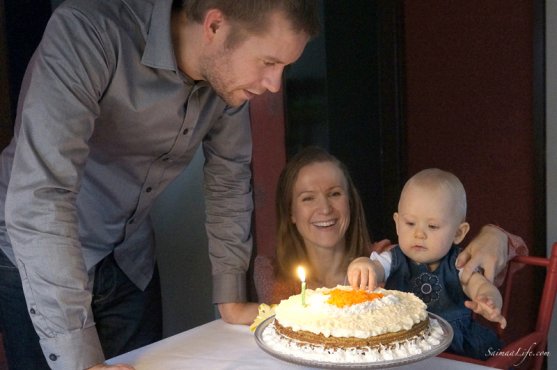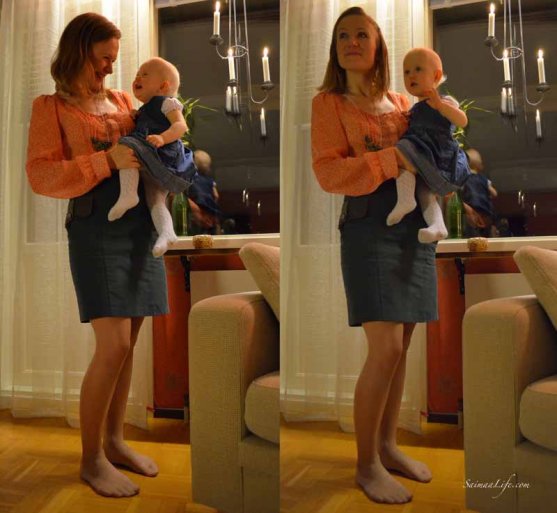 Read more about my "Wellbeing Challenge 2013 – 365 Ways To Wellbeing".