It happens slowly. Without even noticing it in the beginning. We moms swore that it wouldn't happen to us but now, some years later, we notice it is still happening.
We become boring.
We hate to become boring, but often feel too tired and busy to do anything about it.
And we forget about our silly plans and childish dreams.
After all, we are mothers. And mothers are expected to behave decently and restrainedly.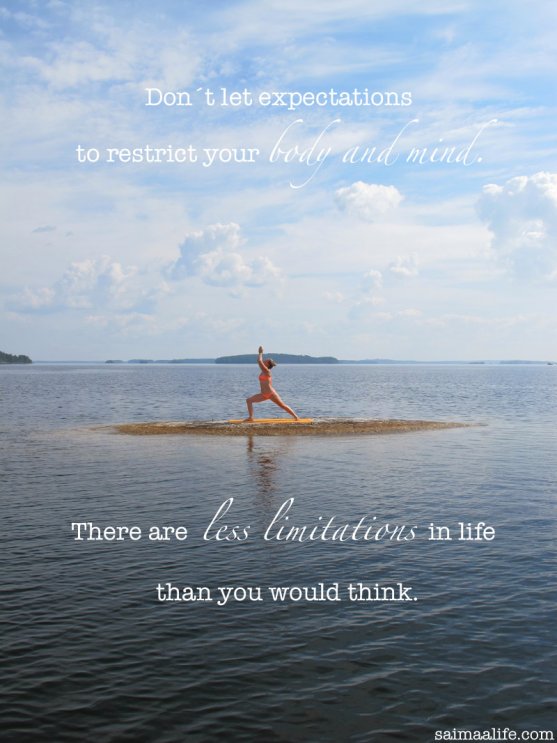 On the way to the midsummer island I saw this small skerry. "It would probably be quite an awesome feeling to practice yoga there. And I bet we could also get a quite empowering photo of it.", I said to my husband when we passed the skerry.
"Would you like to take the photo now?", asked my husband.
"No, there´s no need to. It was just a silly thought…", I answered. And kept dreaming about me doing yoga on that skerry.
A month later my husband asked again. "It´s calm today and we´re going to pass that skerry. Would you like to take the photo now?".
The skerry had been on my mind for the whole July.
I decided to forget about everything else and give my husband a spontaneous answer. "Yes, let´s do it!"

It was an awesome empowering experience! To be there on that tiny skerry. Just me and my yoga mat surrounded by the vast blue lake and sky.
And the photo? Well, you tell me! I loved it! I can´t believe it´s me there. One very ordinary mother of two posing there in the middle of lake Puruvesi in my bikinis! This is the photo I´m going to show to my grandchildren. And tell them that grandma has also been young once 😉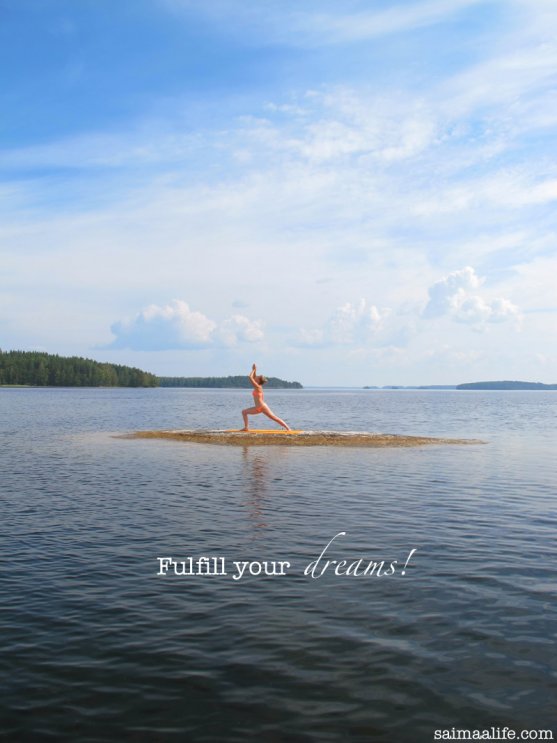 Motherhood changes you. Yes, it does that in many natural and good ways. But sometimes in a bad way too. It may make us to restrict ourselves. And force us to be something and behave somehow that is just not us.
I read an interview last week. 90 year-old grandma was asked what advice she would give to herself if she could be young again.
"Remember that there are less limitations in life that you would think.", was her advice.
It´s a good advice. For all of us.