When we feel bad, we often think what we should do something to feel better. But have you ever considered that maybe you don't always need to do anything? Maybe sometimes just being could help you to feel better?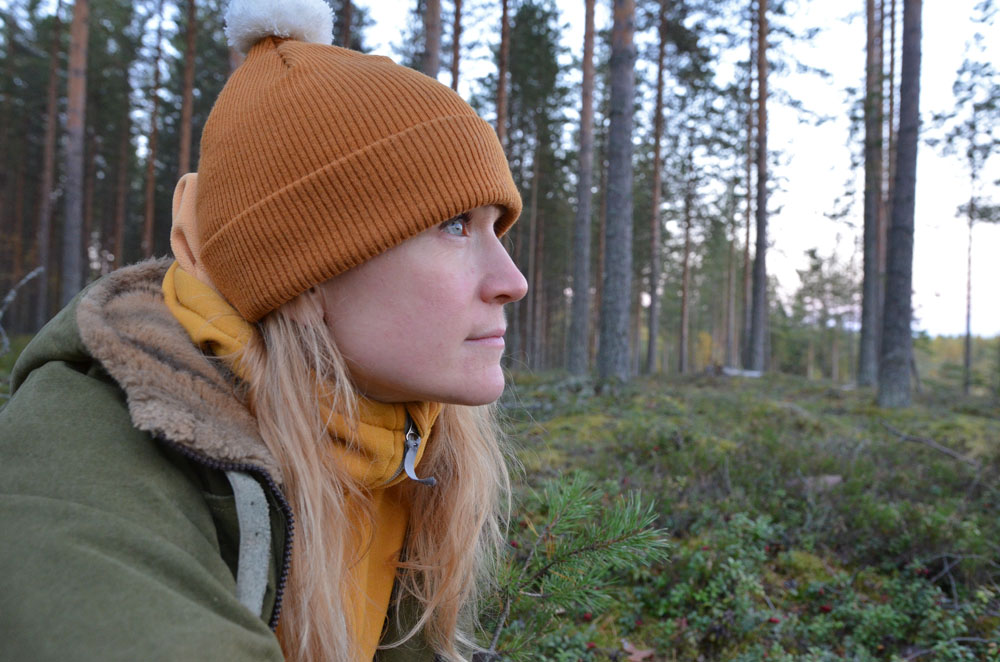 "We can identify quite easily, how human relationships affect our wellbeing. However, we don't recognise as easily the importance of the physical environment on emotions and moods."
After work, I started to feel blue. I tried to do many things at home to cheer me up, but nothing helped. Then I asked the children would they wanted to make a short visit to the forest with me. The younger one wanted to go, so we took the car and left even though it was already quite late.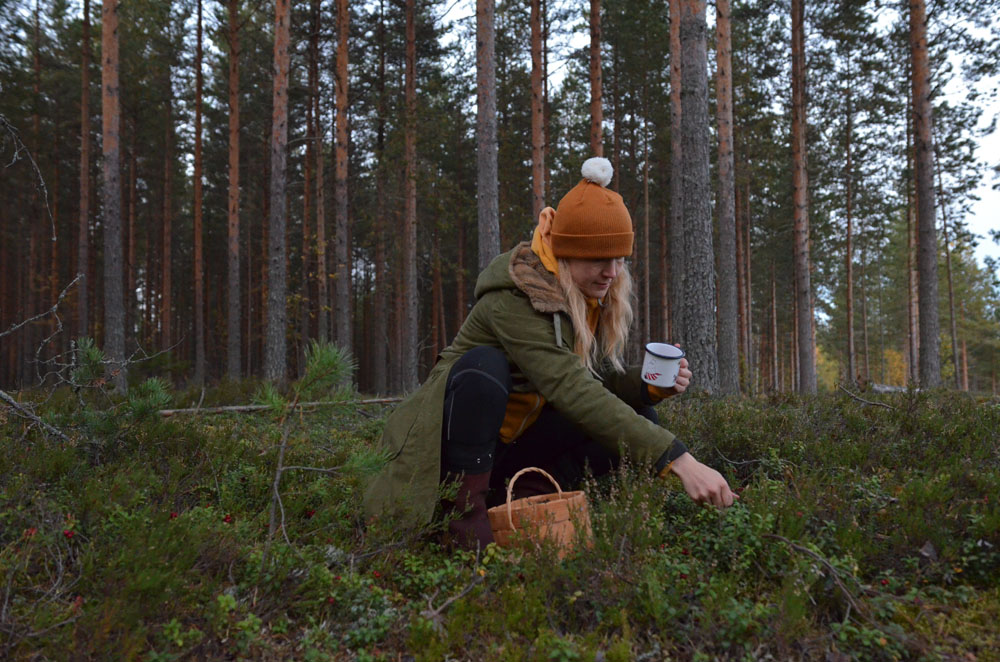 "What is in the environment, is in some form also in our body and mind. When we change the environment, we change our human existence too."
I picked some lingonberries and Liilia played with moss and blueberries.
Then I just sat down on the ground.
I started to watch the sky and the trees around me.
I touched the berries in my hands.
I breathed deeply and peacefully.
And I listened to the silence of the peaceful autumn evening.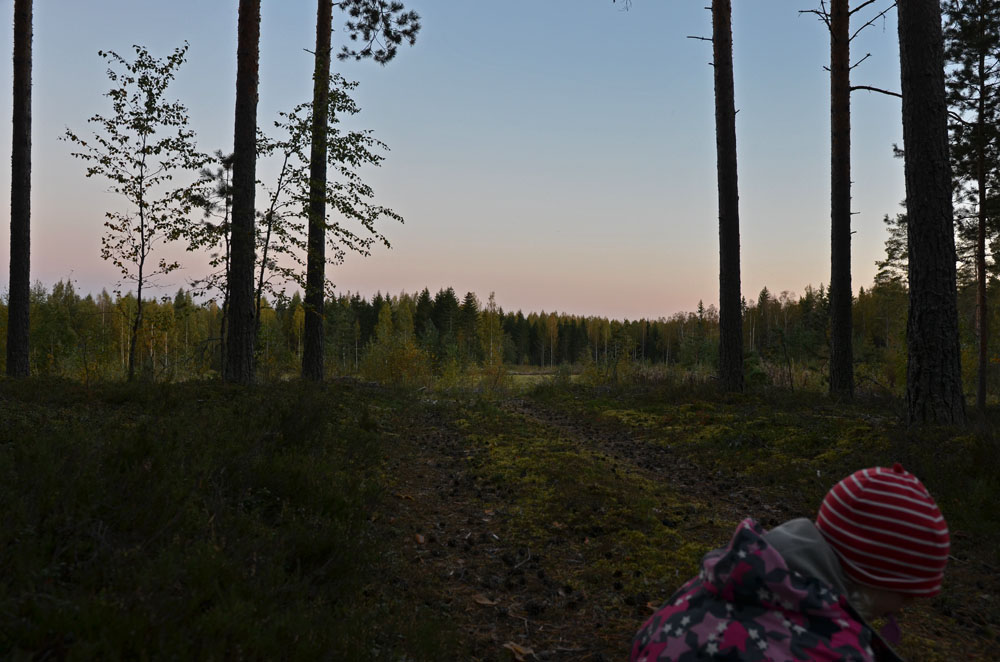 "Merely sitting in the forest and forest viewing can have significant positive effects on our mood compared to the urban environment."
After awhile my blue mood started to fade away. The smile came back to my face.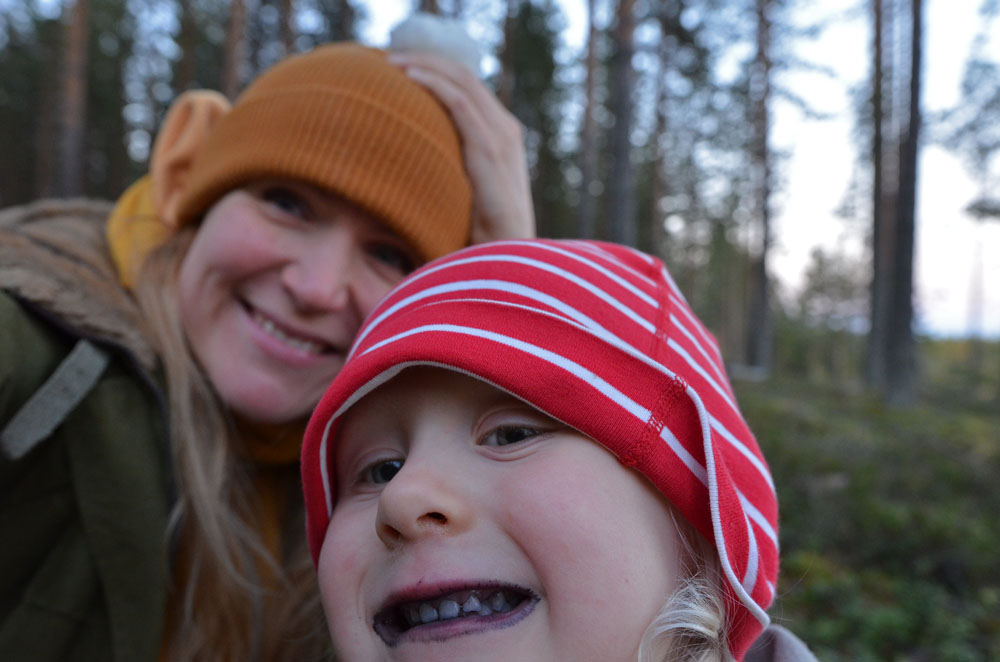 "Efficiency and the busy lifestyle can be rewarding; you find yourself desired, a necessary part of the community and society. On the other hand at the same time, you may notice fatigue; It is never enough!"
As we stayed in the forest I recognized the reason for my blue mood too. It took me long to accept that I'm not the fastest one. That I am a naturally slow and peaceful person. However, during the workday, I had many signals again that it is not ok to be slow. They said, "You should be faster, you have to work harder".
Nowadays I can say that I've accepted my natural slowness but that day it got under my skin. But somehow, just being there in the forest, sitting on dry Reindeer lichen, helped me to let go and find the feeling that I am good and enough just the way I am.
"Besides the positive effects on mood and sense of restoration, natural environment can support you to process negative emotions as well."
I found how just being in nature helps when I was trying to find ways out of my depression. After healing, I started to read more about environmental psychology. I was amazed when I realized that many of the ways that I had independently found are the techniques that are used in environmental psychology when treating patients.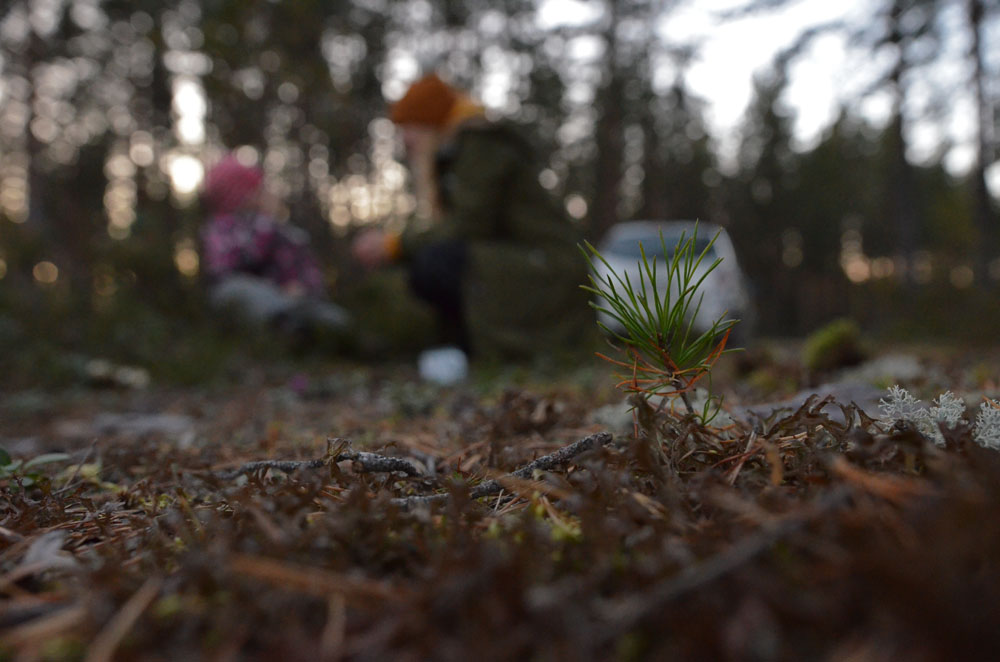 "Just seeing, just being". Sense your surroundings, see, hear, touch, move. After all it is quite easy."
Quotes above are from environmental psychologist Kirsi Salonen who has developed and used 20 years of nature-based methods as part of her psychologist's work and research in Finland. I'm so excited that I got a chance to make SaimaaLife online course with her a couple of years ago. On the course, we taught how to learn to use your mind, body, and surroundings to process negative emotions. It was such an inspiring experience!
Our course is not available anymore, but I will apply many contents of it in my everyday life and share tips and practices on the way. All you need to do is follow SaimaaLife and you can get them to yourself too!