365 Ways To Wellbeing – 85th Way
Some time ago I posted wellbeing way with a title "Use every chance to sleep more". That is one advice that I can't follow that well. It would be wise to take a nap because I have to wake up many times during the night. And now that i'm on my maternity leave I would sometimes have a chance to do so.
But I don`t have patience for taking naps. I prefer to use that time for working, having coffee break alone or doing my ashtanga yoga practice.
This day was different. I felt myself really tired from the first minute I woke up. Luckily that day the girls fell asleep at the same time during the afternoon. I realized that now it`s the best for everyone that also I take a nap.
I was right. The evening went much better than the morning 'cause I used my chance to take a refreshing afternoon nap!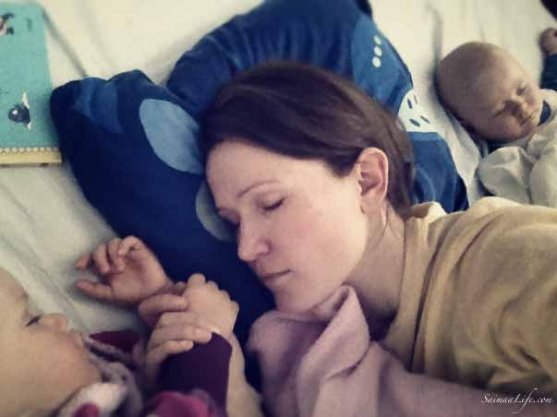 Read more about my "Wellbeing Challenge 2013 – 365 ways to wellbeing".