365 Ways To Wellbeing – 62nd Way
A mother's dream came true again when our girls fell asleep one after the other! Liilia`s sleep pattern is not totally regular yet. That`s why I wasn`t sure how long my luxurious moment would last. That`s why I went to make some coffee right away and brought my stash into the daylight – an organic dark chocolate bar!
I fell in love with dark chocolate when Unna was just a baby. At that time I had admitted to myself that I really need something sweet on a daily basis to keep up my good mood. I thought what could it be. Then I found dark chocolate and its health benefits.
I started to enjoy one or two pieces of dark chocolate every day. And I didn`t just eat them, I enjoyed them. I let the chocolate slowly melt in my mouth. I tasted it with all of my senses. In other words, I learned the French womens`way of eating. Eating everything but in small pieces and with a great pleasure!
By eating dark chocolate this way I noticed that one or two pieces was enough for me. For real! I actually didn`t need or want more after that! So from that day on I have basically eaten chocolate every day. But only one or two pieces per day.
A peaceful moment with fresh dark roasted coffee and with two pieces of dark chocolate, enjoyed with a thought. This day gave me energy to continue doing our neverending laundry!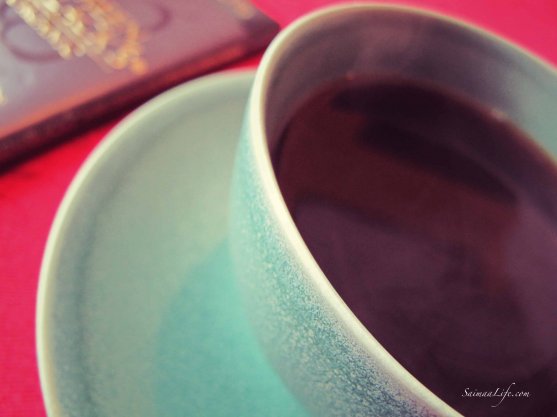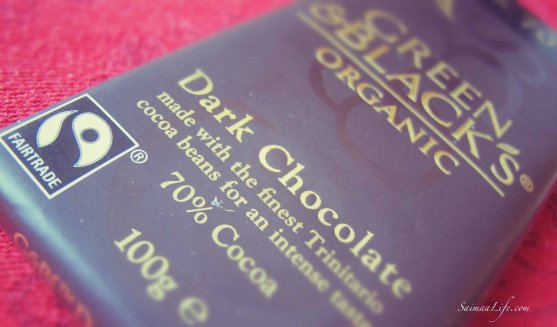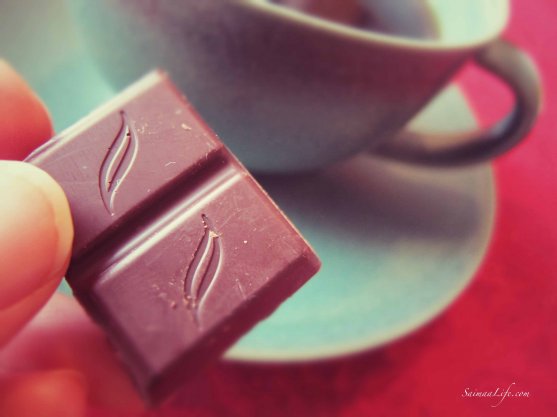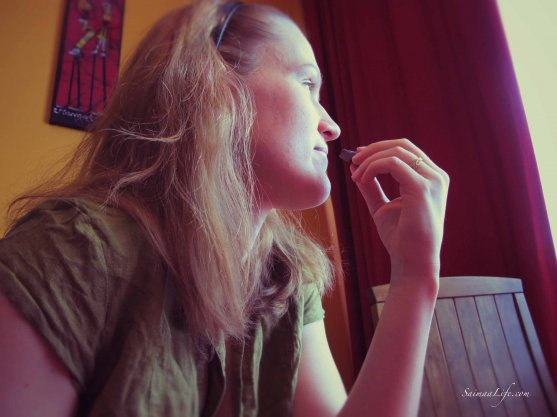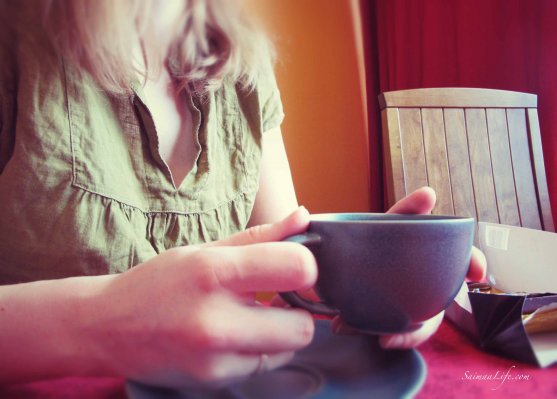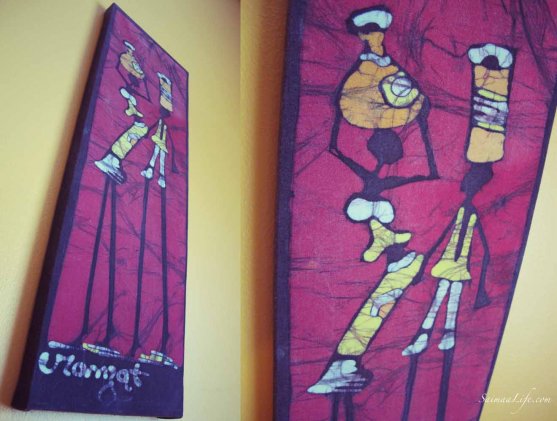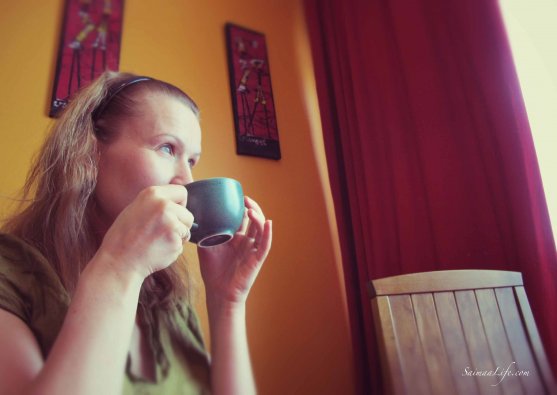 Read more about my "Wellbeing Challenge 2013 – 365 ways to wellbeing".