365 Ways To Wellbeing – 63rd Way
There was a time in my life when I forgot to take care of my wellbeing. It was the time when I had not yet learned to say "No". I was very tired. The first thing that woke me up to see that something was wrong was the morning and evening routines. Washing my face, doing my hair and brushing my teeth had started to feel very hard. And I started to skip them totally because I was so tired.
Last week I noticed that nowadays I've been having these kind of days again. Days when I haven`t even washed my face, done my hair or brushed my teeth at the time my husband comes home from work.
This time it`s not so much because of tiredness – it`s because of the lack of time. In most cases it happens during those mornings when our girls wake up at the same time with me. There's a rush from the first minute on. I open my eyes and I simple forget about myself.
With one child this didn`t happen to me. With two I apparently need to start to pay attention to my basic morning routines.
So this morning, after I had fed the girls and dressed them up, I washed my face, did my hair and brushed my teeth. I took some time to do the very minimum. And it made me feel so refreshed!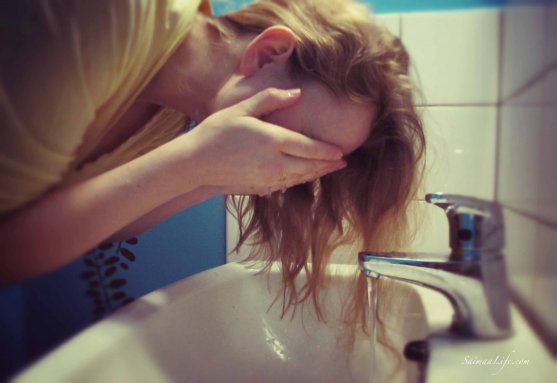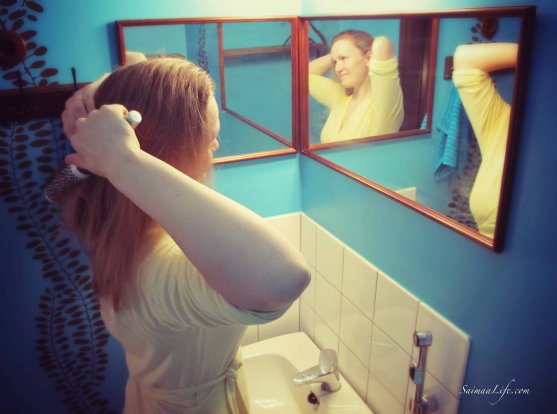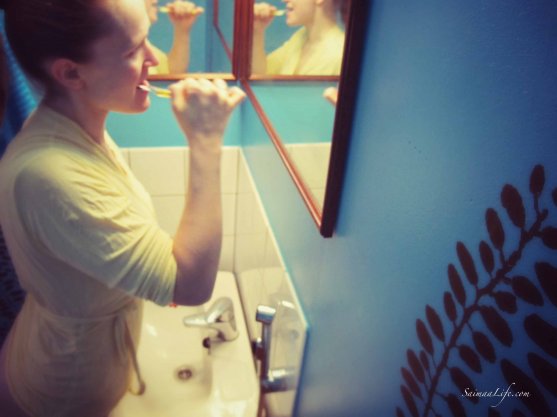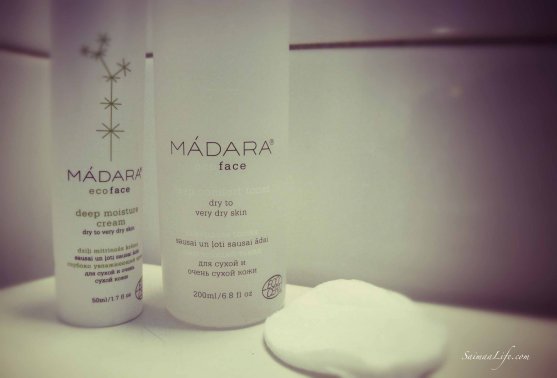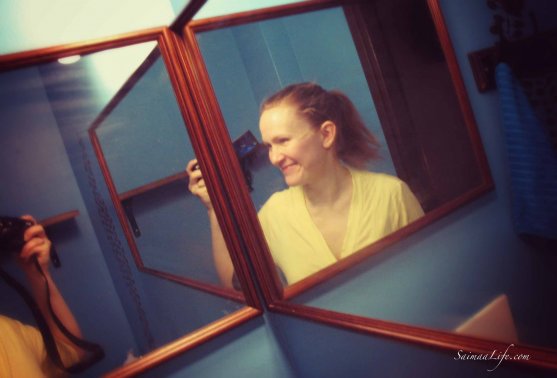 Read more about my "Wellbeing Challenge 2013 – 365 ways to wellbeing".