365 Ways To Wellbeing – 326th Way
Have you ever thought about your cosmetics? Have you count how many different kind of products you have? Have you wondered are all of them really necessary?
I haven´t. Not until lately. I´ve started to simplify my life and noticed its positive effects for my wellbeing and happiness. That's why I´ve also started to think about all the things that I actually could simplify. Things that I´d like to simplify.
I´ve realized that cosmetics is one thing. That I´d like to minimize the amount of little glass bottles and plastic containers in my bathroom. I´d like to find cost-effective, natural cosmetics that are suitable for my skin. AND to own them as few as possible!
Some time ago I got to know Dr. Hauschka and read their 7 Facts that Will Change Your Skin. I was fascinated by Dr. Hauschka´s holistic philosophy and thought that "This is a brand that I want to try out!"
This day I bought Dr. Hauschka´s test package. Can´t wait to see how it works for me! Could I really skip the night cream with the help of Dr. Hauschka natural cosmetics 🙂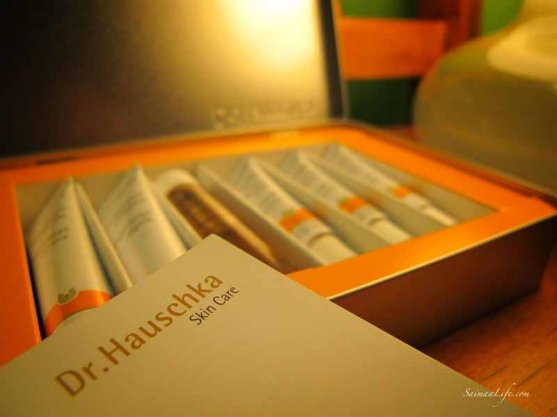 "For over forty-six years, Dr. Hauschka Skin Care products, signature facial treatments and business practices have been based on a "holistic" philosophy. Our 100% natural skin care products are based on an understanding of the way skin works and its relationship with overall health, the goal being skin that is balanced and able to perform its natural functions without dependence upon a slew of products.
A Dr. Hauschka Skin Care regimen works best when part of a healthy lifestyle supported by diet, exercise and contemplative practice. All of these factors help to reconnect us with our natural rhythms, and have a profound effect on skin health and beauty. All are a part of Dr. Hauschka's holistic approach."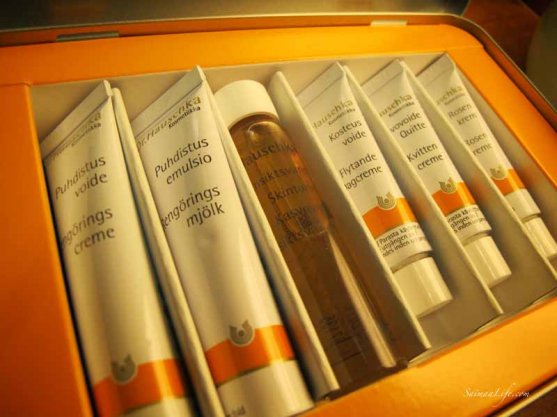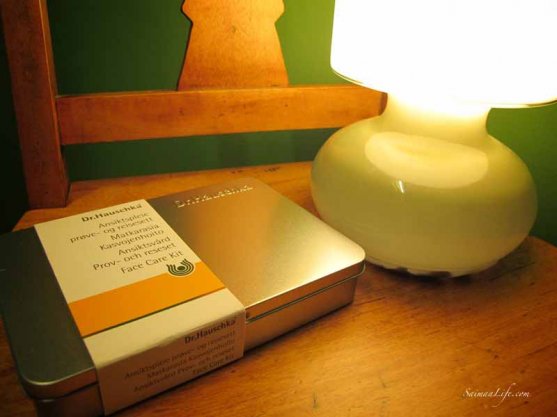 Read more about my "Wellbeing Challenge 2013 – 365 Ways To Wellbeing".