365 Ways To Wellbeing – 345th Way
I think we need idols. We need someone we can relate to. Someone we can look up to and say, that could be possible for me too someday. People who have struggled and survived, people who are genuine, people who are good and kind. People who have managed to brought the best out of themselves.
Often idols are real persons. In our family they aren´t. Our idols are Moomins! And my idol personally is Moominmamma 🙂 In Moominpappa on the other hand I see a lot of features that my husband would like to have. And some that he already has. Our idols are one reason why you can find (and see for example here, here, here and here) so many Moomin things at our home. Another reason is that also our girls love Moomins. If you ask Unna who is her idol, she would probably say Little My like many other little Finnish girls 😉
If me and my husband could decide how we would like to raise our children and how we would like to live the answer would be clear. We´d like to be like Moominmamma and Moominpappa and live like Moomins in their peaceful Moominvalley close to nature. It may sound a bit silly and childish but I think a bit of childishness is good for your wellbeing!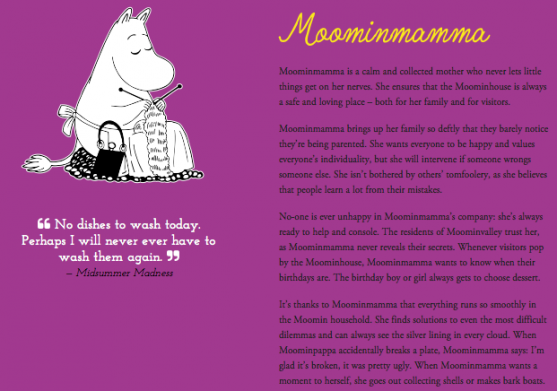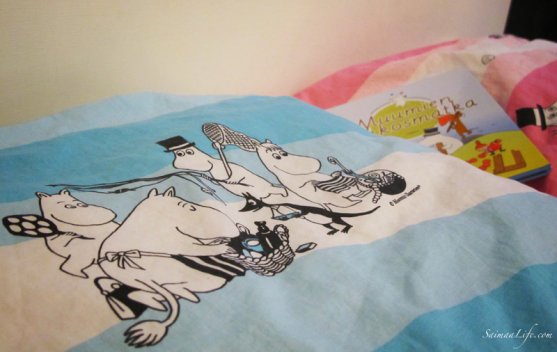 Read more about my "Wellbeing Challenge 2013 – 365 Ways To Wellbeing".