Having sauna is quality of life to me.
Lately I´ve noticed that heating sauna means the same thing.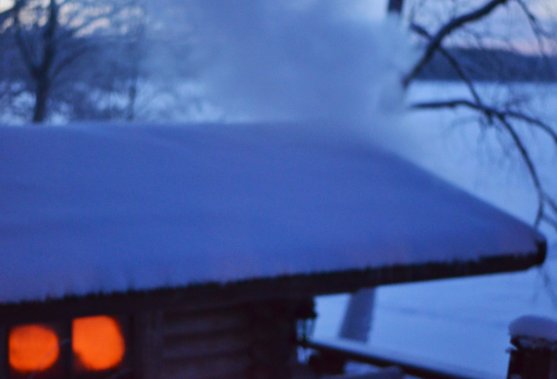 Walking along the narrow path to our smoke sauna relaxes me.
Adding wood to the stove calms me down.
And sitting by the fire makes me to see my life clearer.
Into what´s important and what´s not.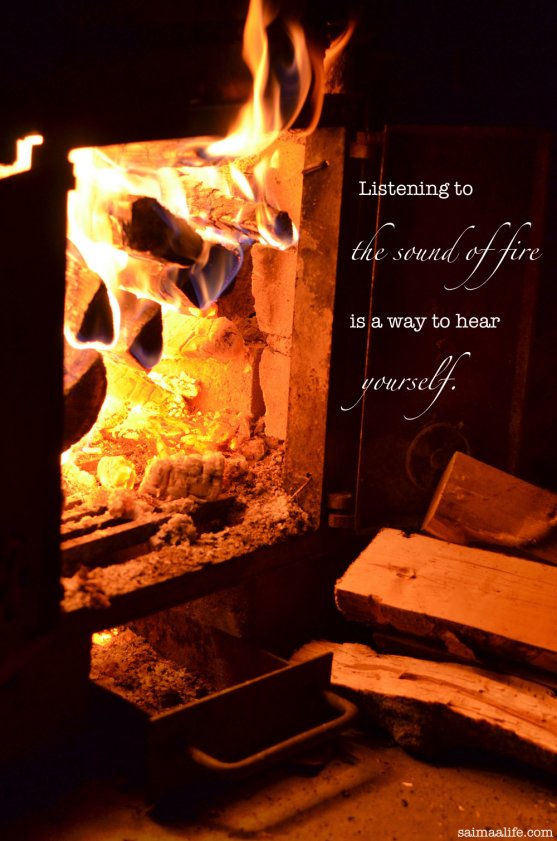 I wonder has anyone studied the health benefits of the fire?
There must be some.
I felt so good while listening to the sounds it made.