365 Ways To Wellbeing – 26th Way
This morning I could have slept longer because the girls were still sleeping. However I knew that our day would be full of coming and going. Doing dozens of small things and taking care of the children. I decided that I want (at least) a peaceful start for my day.
I woke up before the rest of the family. It was still dark as I swayed to the kitchen. I Made coffee and had some blueberries and strawberries with some turkish yoghurt. And I lit up a candle.
Morning was peaceful anyway but candle light made it even more peaceful. It was nice to listen to the silence and eat breakfast without hurry while looking at the candle light. After this peaceful moment I had the energy to do all the things planned for the day!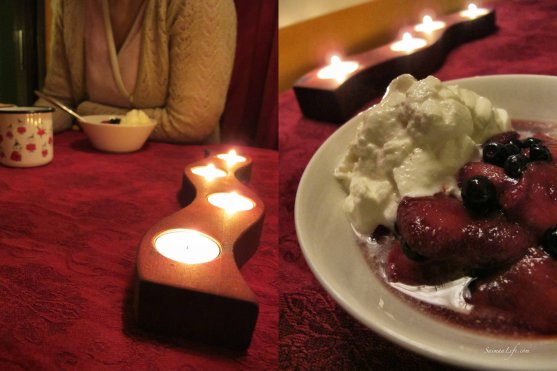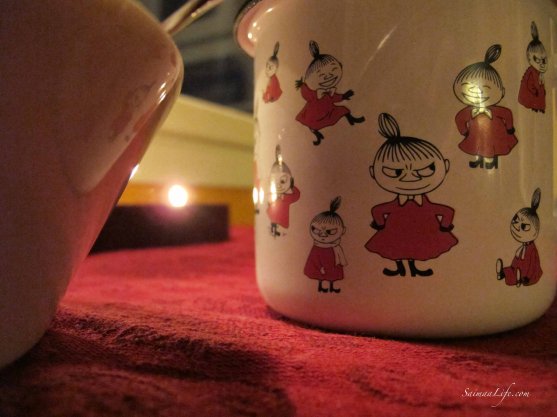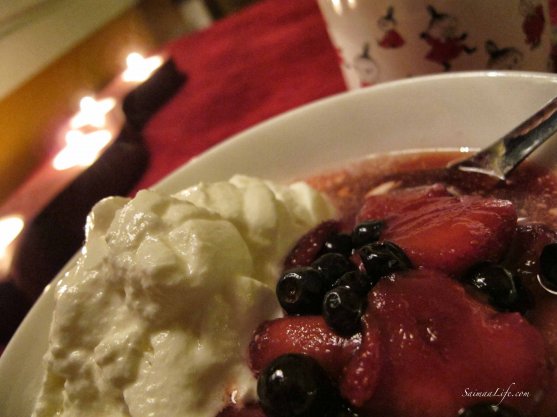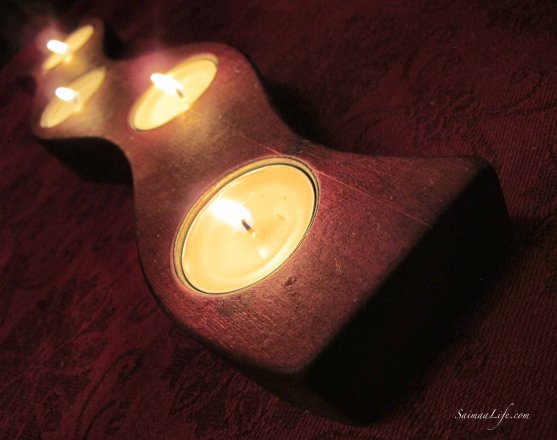 Read more about my "Wellbeing Challenge 2013 – 365 ways to wellbeing".