365 Ways To Wellbeing – 180th Way
Summer clothes, Moomin mugs, hammock, mushroom knife, water bucket, first aid kit, girls' soft toys, coffee, organic baby food, ecolabeled dipers… And of course my new favorite free time shoes and bag – Klabbi shoes (c/o)and Kuura bag (c/o). 🙂
Packing up for boating – That´s what we´ve done lately. I´m so looking forward to get on our boat and on to the lake!
Having a holiday is a chance to rest and relax, to do things that you enjoy and a chance to get bored. Those are essential parts of wellbeing. Our family`s summer holiday is almost there. How great is that! Sometimes I hate packing up but this time it was enjoyable!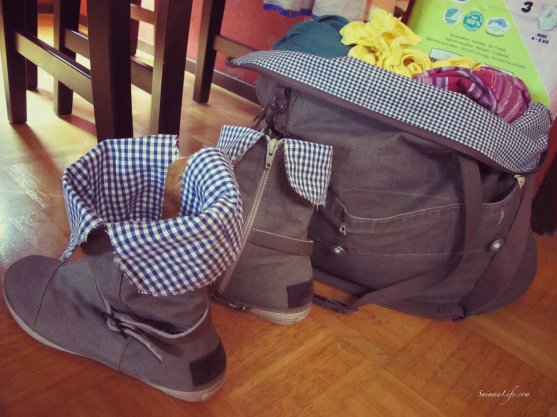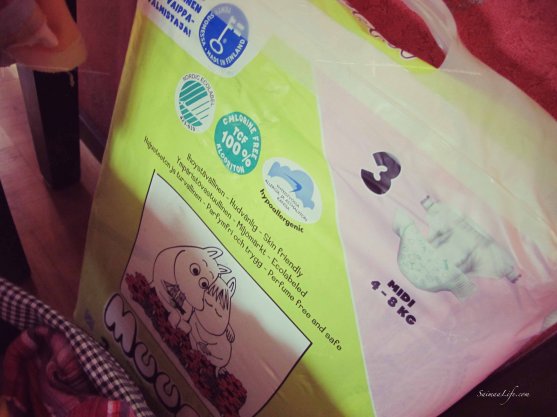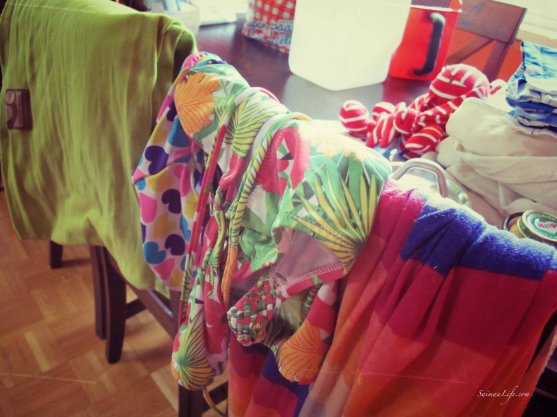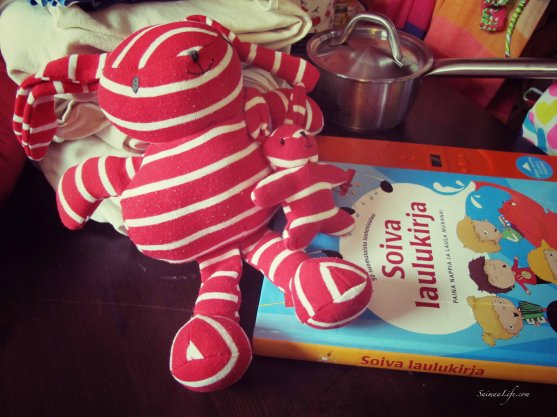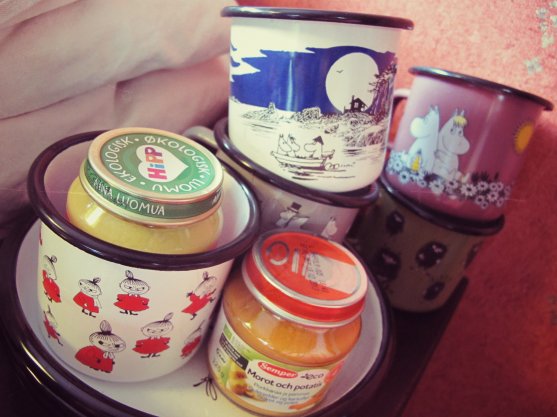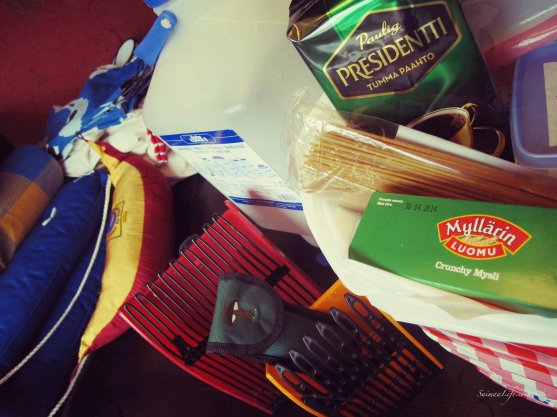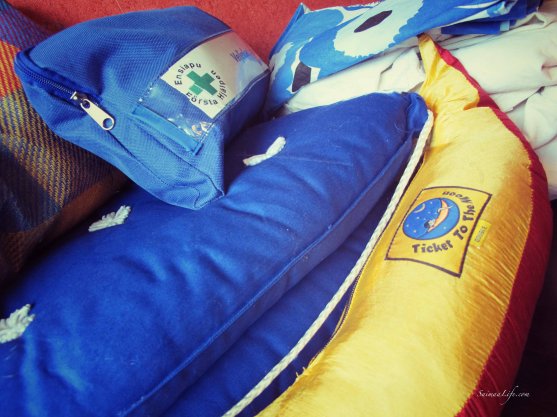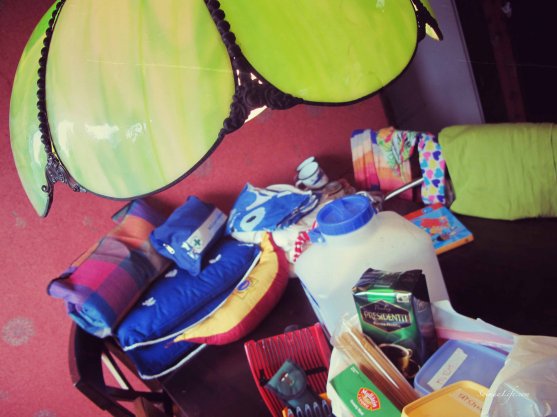 Read more about my "Wellbeing Challenge 2013 – 365 ways to wellbeing".