These are my kind of people. I feel safe and comfortable with them.
I had just participated as a volunteer to Saimi Hoyer´s, the Finnish model and writer, high heel walking lesson. I did something that I hadn´t had courage to do before. I was quite surprised with myself.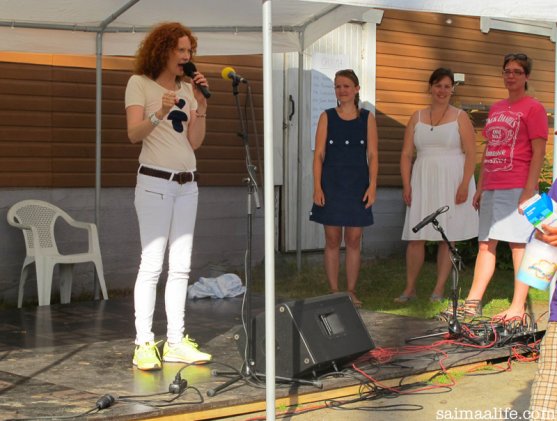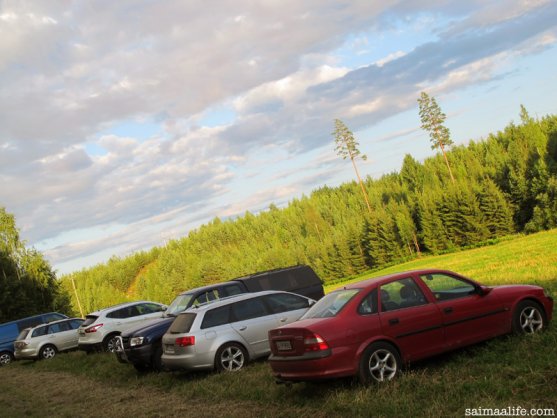 It was an evening in July. We were visiting in Vaara´s summer village party with our German friends. Vaara is located next to my childhood home village. The one where our home by lake Puruvesi is going to be. (Can´t believe we´re moving in 3 weeks!)
I enjoyed the party a lot. It was such a pleasure to see many familiar people I hadn´t seen for years. I was especially happy to see how active the village community is and that there's many young people and families living in the area. Many villages in the countryside are dying out because people are moving into cities. This one is not! The village of Vaara in Punkaharju is alive and well. So alive that people there just built a new playground for the children. How great is that!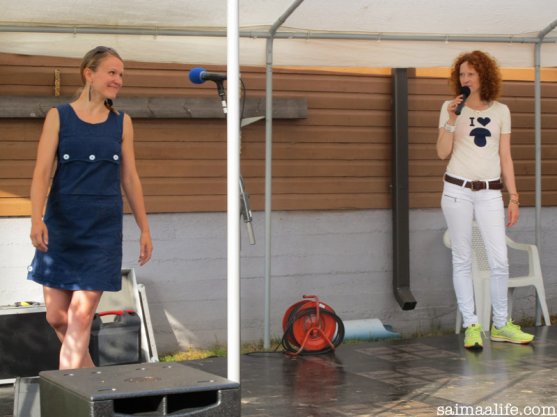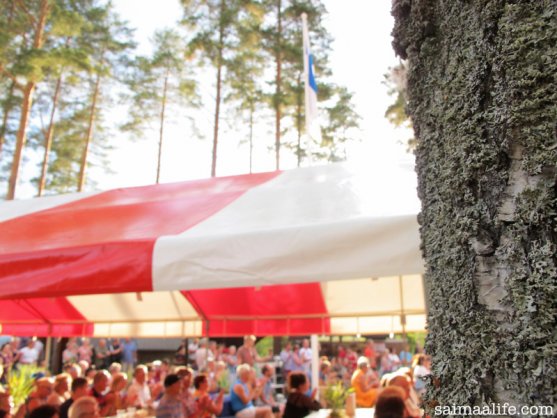 It felt good to spend an evening surrounded with the people who share the same rural roots with me. Again I realized how meaningful it is for your wellbeing to have same minded people around you.
At the party I also remembered Anni Mattila´s song "Where I belong". Anni is a talented female Finnish singer and songwriter. I heard her song for the first time few years ago after Anni herself had found my blog. I loved the song and identified strongly with its lyrics.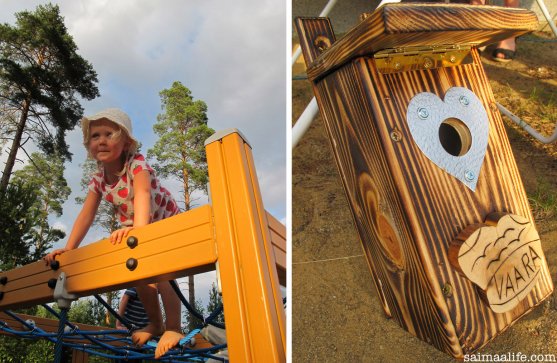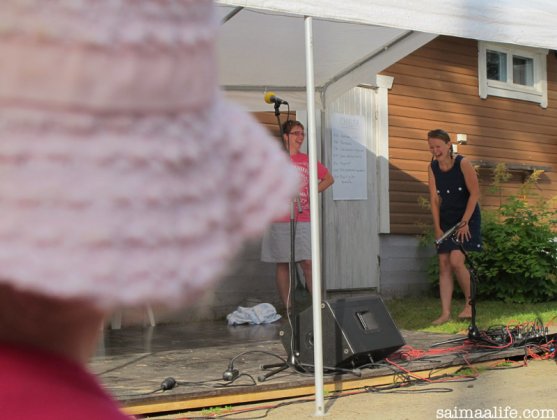 Where I belong
(written and produced by Anni Mattila)
Left a trail of crumbs to follow home
didn't expect to stay away for so long
now the bits of memories are crumbling away
and who I though I was has been changed
I had to get away from my routine life
but independence is just loneliness in disguise
as the distance grew so did my hunger to see
got lost in the woods, looking for the real me
Feel like going on
confusing as it is
more clever than before
won't be dragging these bags anymore
So I gotta go back to my home
I gotta know where I'm coming from
meet the past, let go at last
'cause I'm not so sure anymore
Where I belong
oh where I belong
Sun is shining through the shadowing branches
choose the unbeaten path I'm taking my chances
strong roots to grow tall and to reach up high
feet on the ground, head up in the sky
Playing hide and seek
with my future self
I'll rewrite my own story
once I know where to begin
I gotta go back to my home
I gotta know where I'm coming from
meet the past, let go at last
'cause I'm not so sure anymore
Where I belong
oh where I belong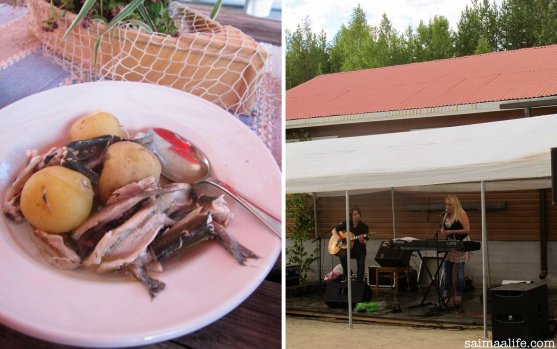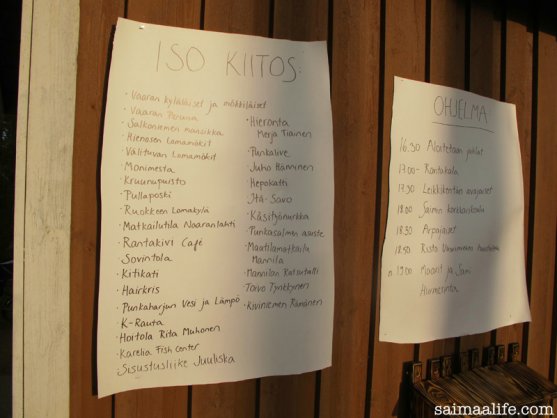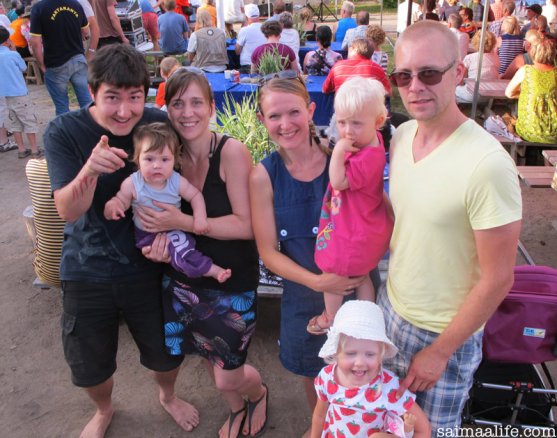 After the party I listened Anni´s song again. I realized how much I've grown since I heard it for the first time. For all that time I've been taking the journey back to my roots, back home. I have searched and found where I am coming from. I have found who I really am.
Couple of years ago I was still quite distracted and lost. Now I´m not. I know where I belong. My journey and growth continues but I already know my values and myself so well that it's easier to move on and make choices that I know to be good for me and our family in the long run.
Living close to your kind of people. People with whom you feel safe and comfortable with. That's good for your wellbeing and growing as a person.
That´s what I realized on that beautiful and fun summer evening. That is what I want.