365 Ways To Wellbeing – 50th Way
What comes to our family`s diet, I`m quite satisfied with it being quite sustainable and eco-friendly. Thanks to our own vegetable garden, our berry picking and mushroom hunting, my parents`s cattle ranch, my husband`s fishing hobby and the organic choices that we make in grocery.
Now when our diet is in shape I`ve started to think about what we wear. Recycling has been and will be the thing that I like to favor. The longer the life of any item is, the better! For example, I`m really happy that we have needed to buy very little new clothes for our girls because they have got so many old, but still good clothes from their cousins and my friends´ children. Me, my sisters and my mom also recycle a lot of clothes by changing them with each other.
If recycling is not an option I`ve decided to start to favor more sustainable choices with clothes too. Besides ecological point of view another point is that I´m sick and tired of cheap clothes that I`ve bought and that have lost their color and shape after their first wash! There is a saying that "The poor can't afford to buy cheap." – More and more I believe it is true!
This day I felt good that I was able to dress our girls to their new Ruskovilla`s set of underwear. Ruskovilla uses only pure natural fibres (organic wool, organic cotton, silk and silk wool) on its clothes. Our girls`set of underwear were made of 100 % organic merino wool. They have used these already since Christmas. They have turned out to be so good and warm that I`ve decided to buy also one set for myself when my old ones are worn out.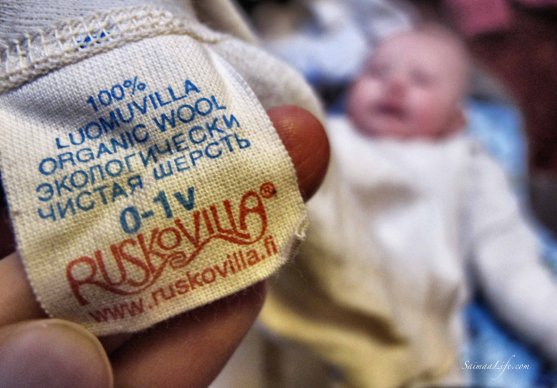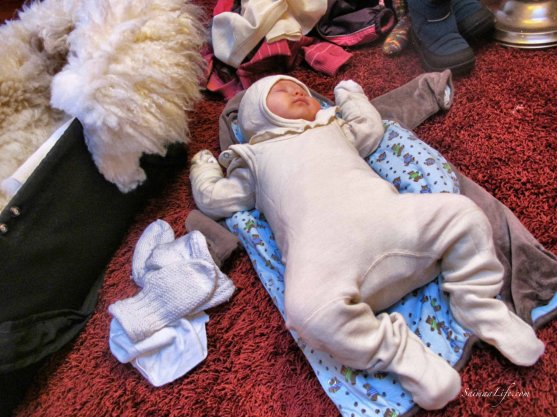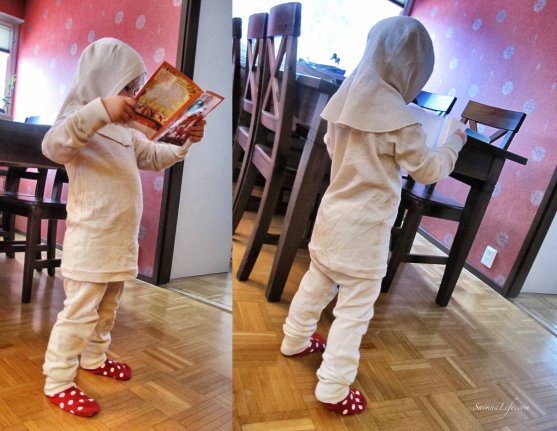 Read more about my "Wellbeing Challenge 2013 – 365 ways to wellbeing".