365 Ways To Wellbeing – 46th Way
"You can always find some time to exercise". Ridiculous I say.
You can not always find time for it. Or you can if you sleep less. But that doesn't make any sense cause sleeping enough is even more important for your wellbeing than exercising.
The fact is, that right now I can`t find enough time to exercise. Before I had children I used to exercise five or even six times per week. I loved doing it and I still do!
Functional training – that is the most important way for me to exercise right now. I know it sounds annoingly perky but you can really get a lot of exercise with functional training. Even when your life is full of other stuff.
This morning (like many other days) I felt how my body was SCREAMING for sports. I had no chance to go for a run. Instead of that I picked up a shovel. An old playhouse is Unna`s favorite place to play at my parents`farm. I decided to shovel the snow to the playhouse and get my exercise that way.
After shoveling all snow my back and arms hurt – the feeling was great! Unna was happy to have a path to the playhouse and I was happy to get some physical exercise and fresh air!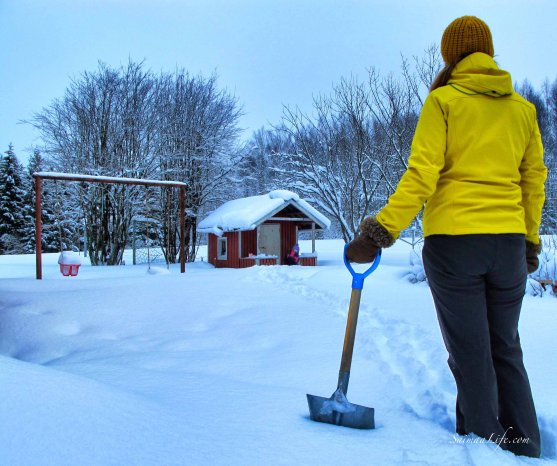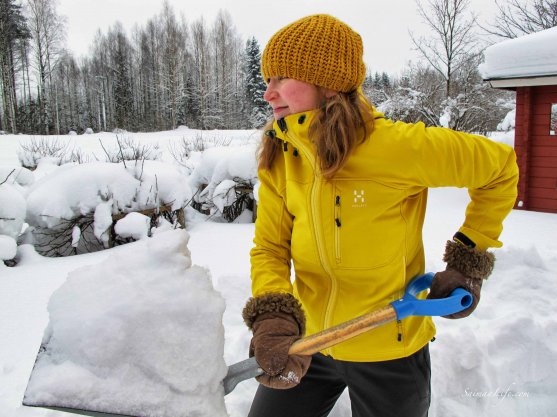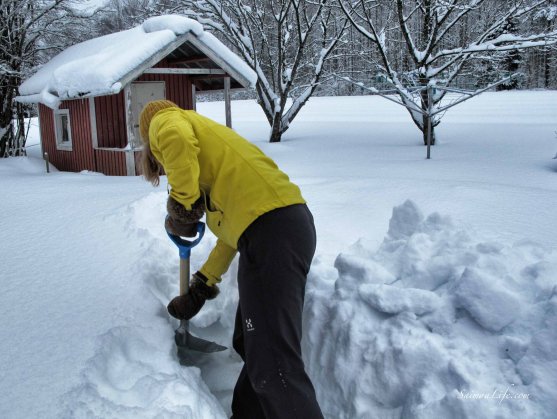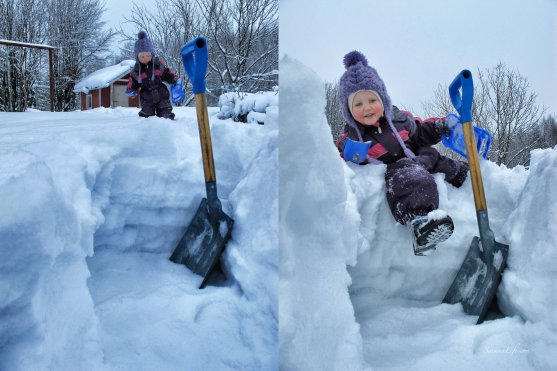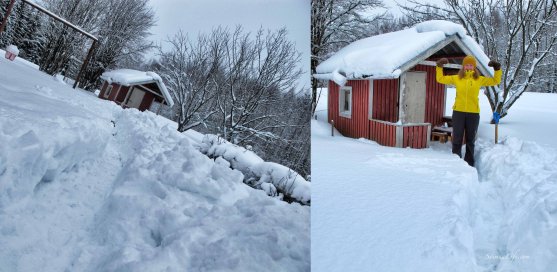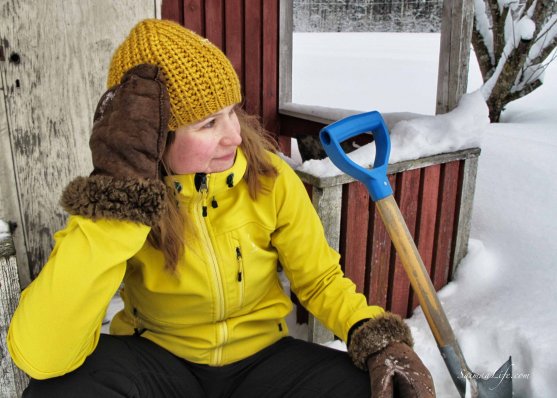 Read more about my "Wellbeing Challenge 2013 – 365 ways to wellbeing".