Last year brought many good things to my life. Sauna Yoga was one of them.
The plan was to start my Sauna Yoga lessons in the beginning of this year but sometimes life doesn´t go according to plan. A change in plans has not stopped me from taking all the possible joy out of my new skills though.
I´ve never had any special skills that I could have used to spread the joy around me. Like I´ve said I don´t play any instrument, I´m not good at singing and I don´t have passion for crafts.
But now I have Sauna Yoga.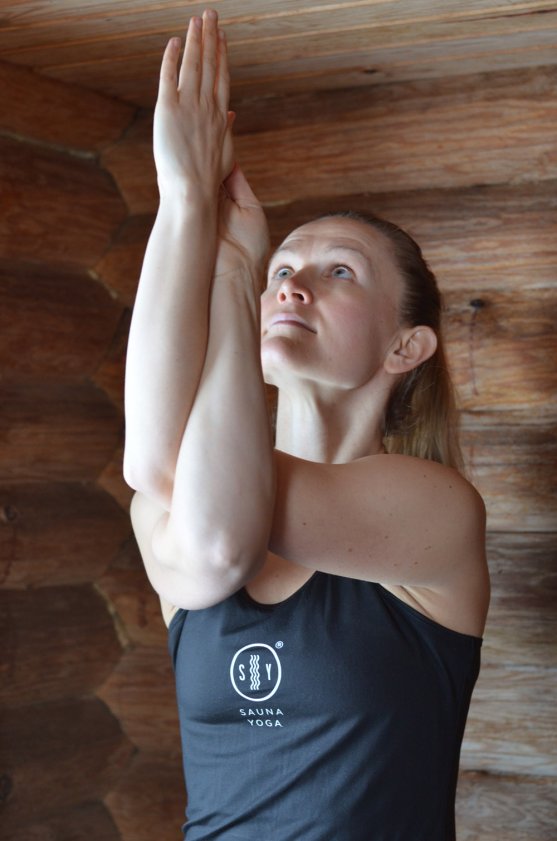 Sauna Yoga has become my way to delight my friends and our visitors. It has been my pleasure to offer them a chance to try out this simple but so wonderful form of yoga at our lakeside sauna.
Many have tried and all have enjoyed!
Couple of weeks ago we had Hecktic Travels as our quest (posts about their visit coming up). I instructed Sauna Yoga to Pete and became so happy to see that he was able to get some new energy and relaxation with the help of Sauna Yoga. Just like I.
We all have our own ways to enjoy life. And sometimes we just need to find out what they are.
And when we do that, we need to spread the joy around us.
Because that´s the way to double our joy. By making others happy.