365 Ways To Wellbeing – 234th Way
I've always liked our orange kitchen. I feel it has given me extra energy during dark winter mornings when waking up has been a huge struggle. As you've seen, we have plenty of colors in our home. The shades are a bit dark during the winter months though and that's why we decided to do something about it.
We decided to paint our "blue room" banana yellow. At the same time we made the girls' room and set up a new white wooden bunk bed for them. After the job was done it felt like a whole new room. It became definitely brighter and lighter than before! Unna liked it too. So much that she has been sleeping in there alone ever since. How great is that!
Bright colors often give you energy. They tend to be more energetic, cheery, optimistic and uplifting than darker ones. They can also be too intense and restless when used too much. But if you get them in balance with the surroundings they can really make you feel better.
So use them wisely but boldly and you definitely going to give yourself an energy boost!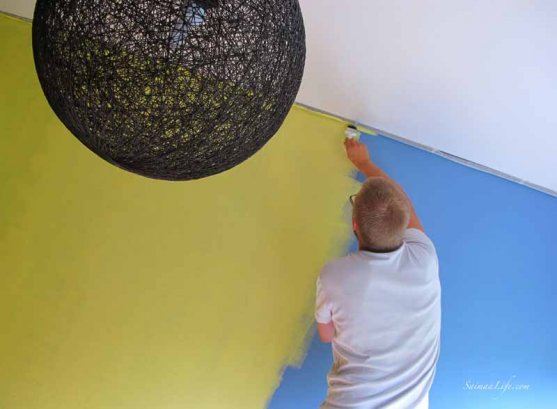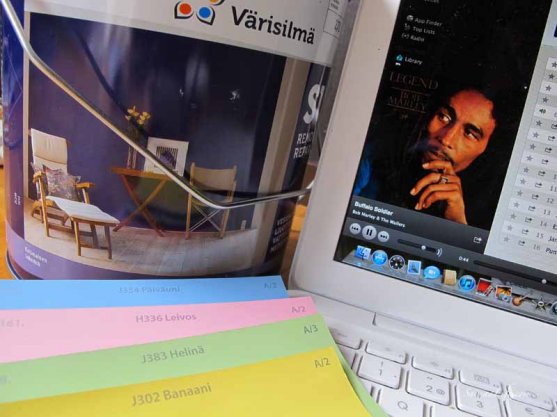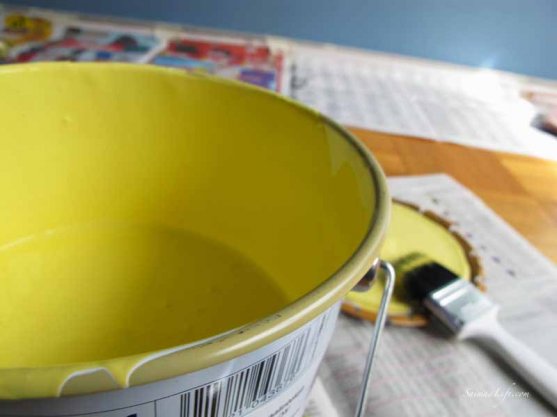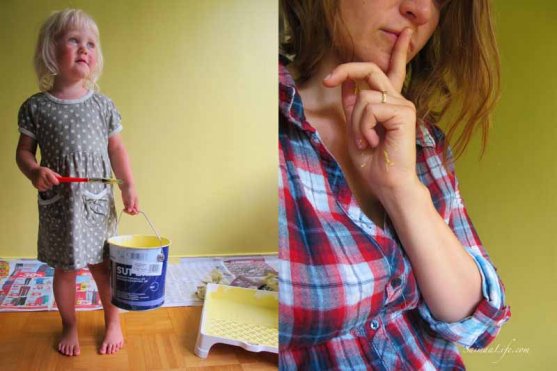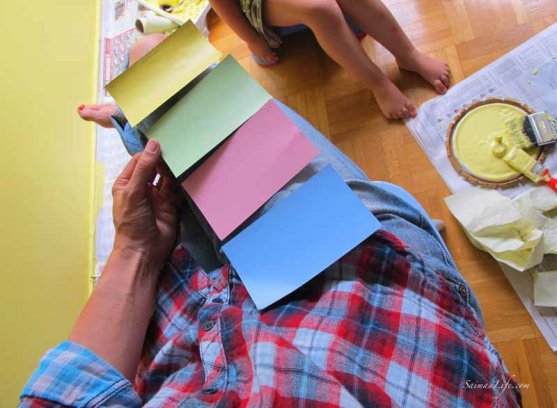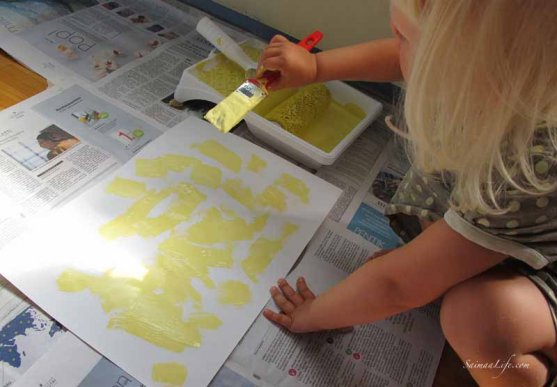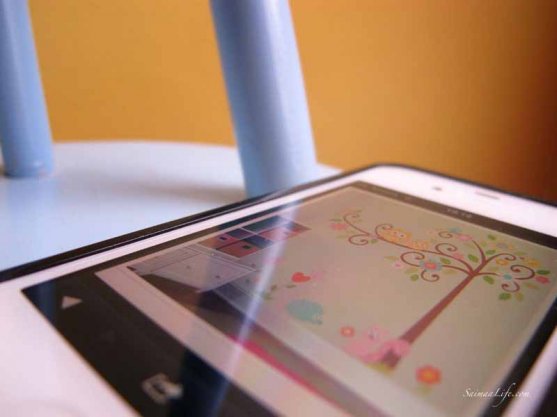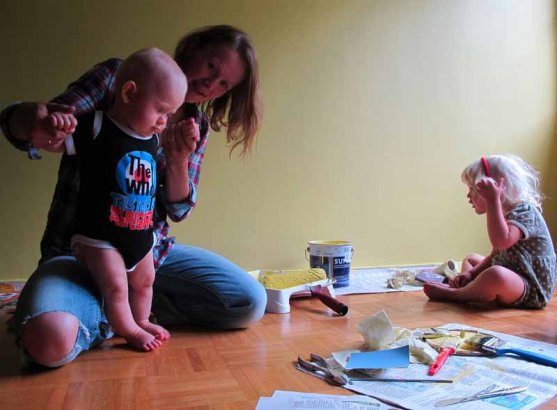 Read more about my "Wellbeing Challenge 2013 – 365 ways to wellbeing".