365 Ways To Wellbeing – 90th Way
I`ve spend a lot of time in our kitchen during the last couple of years. Fed our firstborn, did dishes, worked… All that time it has looked like this.
Almost all that time I`ve thought would it be nicer if our dining table was placed differently. A long bench instead of separate chairs is another thing that I´ve been testing in my mind.
This day I finally decided to implement the plan that I did already some time ago. I turned our dining table around. Moved the bench from our dressing room to the kitchen and carried two of my grandfather`s chairs to the other side of the table.
This was the result. I love, love, love to raise my legs on that bench and have my morning coffee while looking at the lake view from the window. Or admire how the evening sun makes our orange walls glow.
It has been proved again – variety is the spice of life!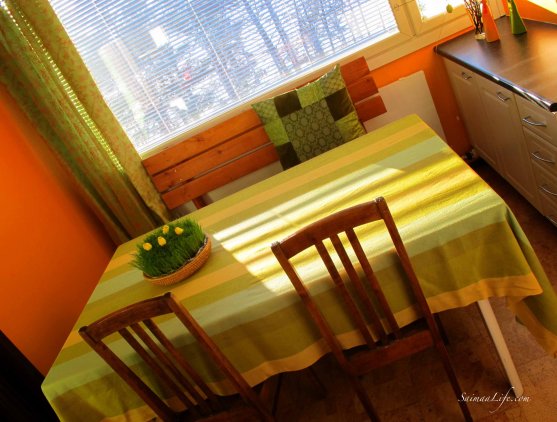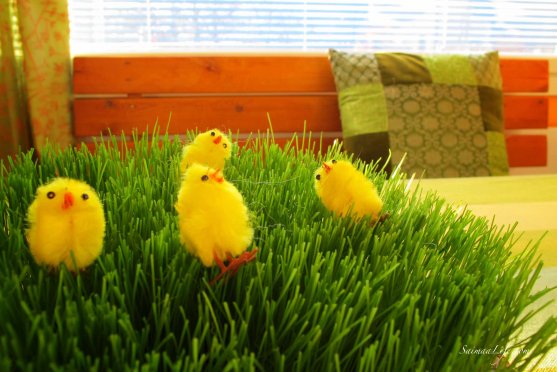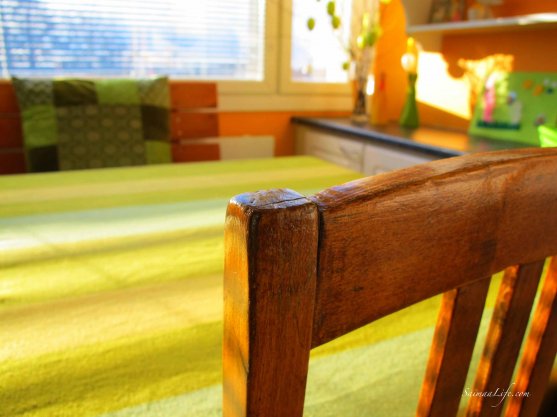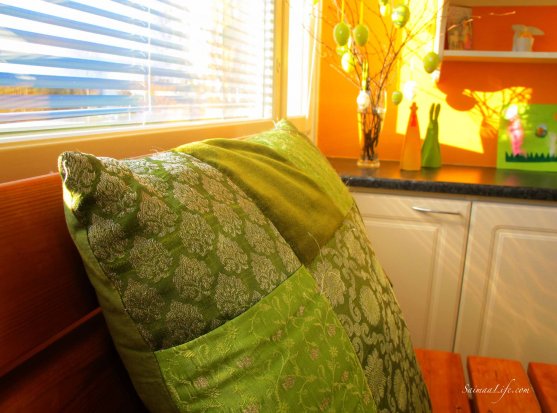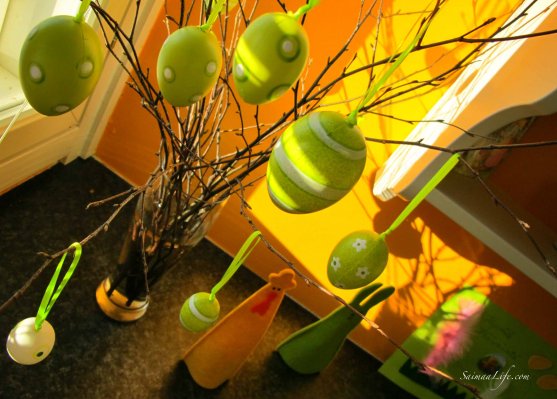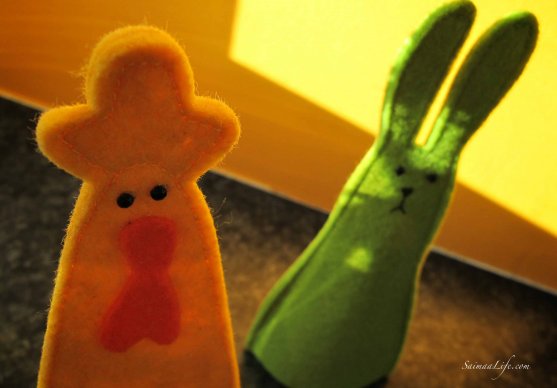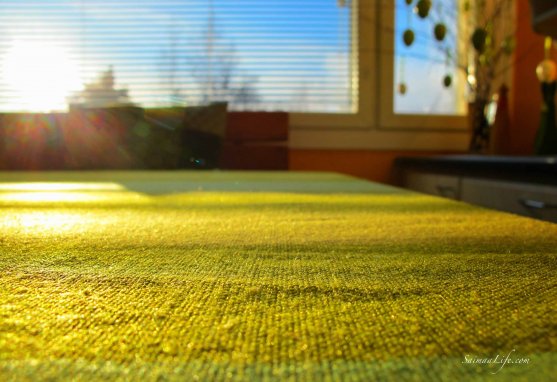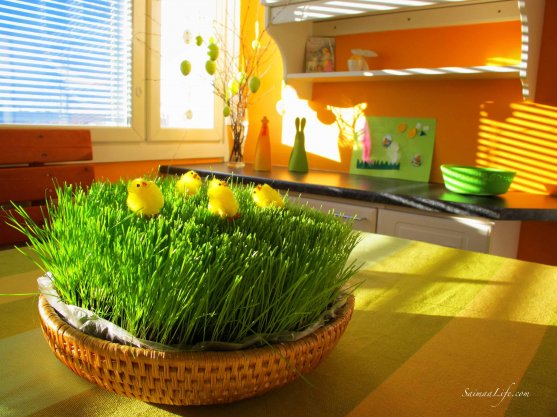 Read more about my "Wellbeing Challenge 2013 – 365 ways to wellbeing".