365 Ways To Wellbeing – 24th Way
I'm working practically 24/7 at the moment. So now long walks, long yoga practice or any things that take long are out of the question. I just don`t have time for them. Reality is that 5 minutes per day for myself is already challenging enough.
That´s why all wellbeing ways that takes less than 5 minutes ROCK!
This one I did today. You can do it at home and you don´t need any equipments or a lot of space. It's easy but very efficient. It's especially good if you have given birth! After doing it, you feel instantly that your belly and the whole abdomen is a little bit slimmer. And what more important you`ll get a feeling that you have done at least something for your body 😉
This wellbeing way is called the plank exercise. It was thought to me by a physiotherapist when I was expecting our firstborn. I fell in love with it instantly!
Keep yourself in a posture you see in the picture below. Hold your back straight and take five deep breaths. Relax and do it again. Do it all five times in total. And remember to keep your back straight all the time!
This is what i had time to do. When I was holding myself up fourth time Unna woke up. She came to sit on my feet to give some extra challenge for my tiny exercise moment.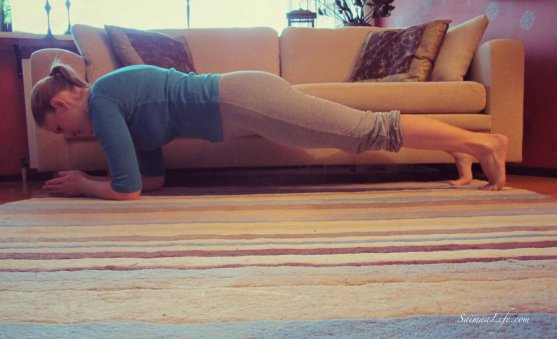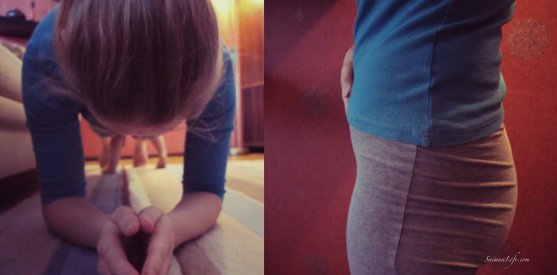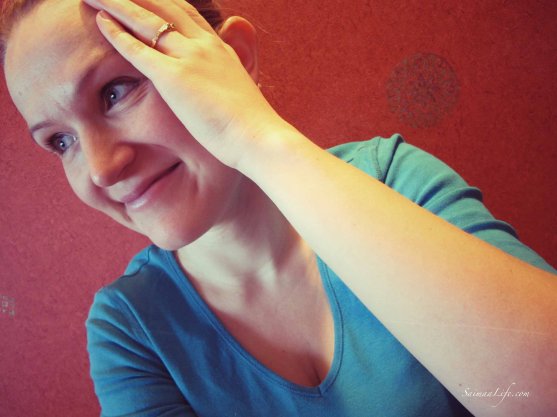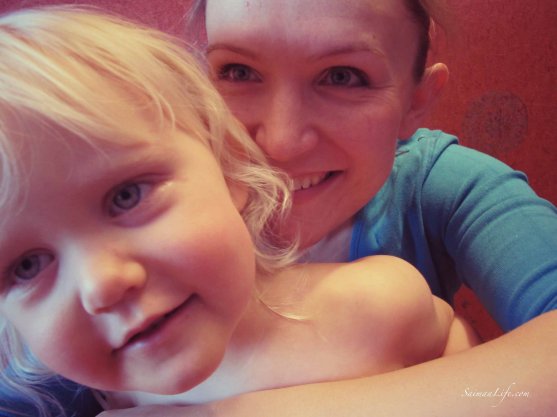 Read more about my "Wellbeing Challenge 2013 – 365 ways to wellbeing".