365 Ways To Wellbeing – 23rd Way
Wuhuu! It was 22.10 pm and our daughters were already sleeping! This was a miracle in our family! Yes, in our family there are three who are staying up late and one who doesn`t. That one is me.
What comes to sleeping, my natural rhythm is to go sleep early and wake up early. I was hoping that Liilia would be like me. However these first months have shown that she is more like his father.
The positive thing is that girls often sleep late. Then I`m able to get my very precious own moment early in the morning. The negative thing is that late evenings are hard and tiring for me. Often it's almost midnight before I`m able to close my eyes.
But this evening was different. I was able to sleep almost 5 hours before I needed to wake up to breastfeed Liilia. I was so happy to go to sleep early!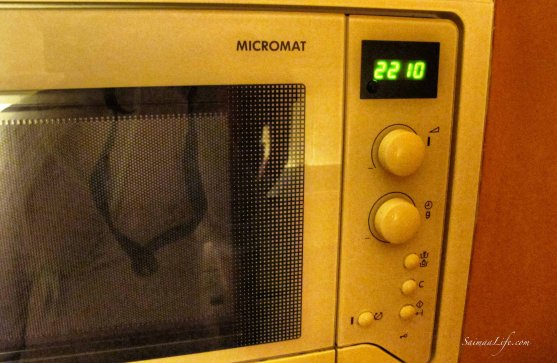 Read more about my "Wellbeing Challenge 2013 – 365 ways to wellbeing".