365 Ways To Wellbeing – 278th Way
Lately you haven´t seen my face that much in my photos. I´m sorry about that. The reason is that I haven't felt that positive towards my face lately. I know it´s only in my head, but still. If you don´t feel yourself pretty, you don´t want to take photos about yourself daily. You´d rather not see yourself at all.
What do you say to yourself first thing in the morning when you look at yourself from the mirror? Well, this is what I looked like this morning and here´s my first thoughts:
"Mari, your skin looks 5 years older than 1 year ago. Congratulations!"
"Mari, your eye wrinkles have got worse again. And there are more of them. Nice."
"OMG your hair! Hide it. Fast."
Did I say ANYTHING good to myself? No. Or not at first. Not before I realized that if I continue to say only negative things about myself to myself every morning (like I have done already for some time…), it´s not a good thing to my self-esteem and wellbeing in the long run.
After that I took another kind of look. A more merciful look. I said to myself:
"Mari, don´t be too hard on yourself. You have some pretty hard times and challenging years behind you. There're many reasons for you to look tired."
"Mari, the fact that your skin and hair is in bad condition, doesn´t mean that YOU are bad. You´ve needed to prioritize things and you´ve done it well. You have, really .
"Mari, to be a woman who has a baby and a toddler, who does hell of a lot housework daily, works part time, has almost zero time to take care of yourself and is living through personal crisis at the same time, YOU LOOK PRETTY GOOD ;)"
After those sentences I brushed my teeth, did my hair, washed my face, moisturized it with my resquers, Mia Höytö´s moisturizing cream and eye cream and smiled. I felt good.
So, to be able to be a little bit more merciful and understanding towards myself was the thing this day. I definitely want to learn it more in the future!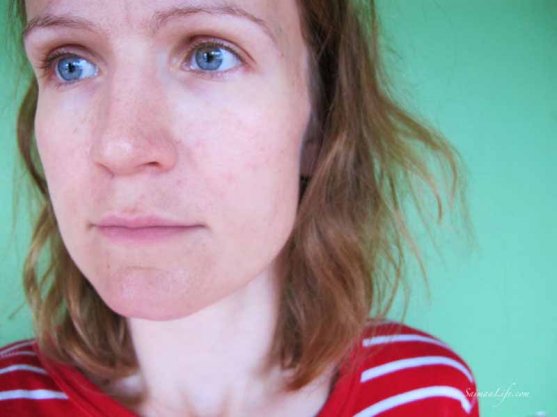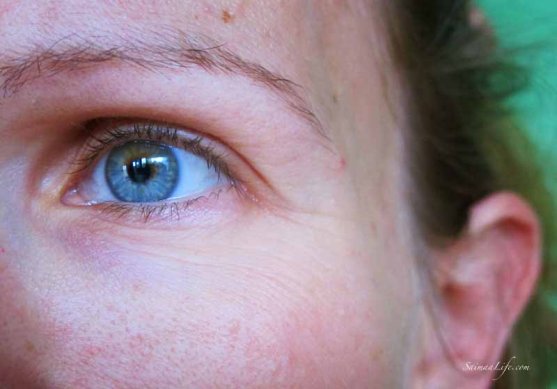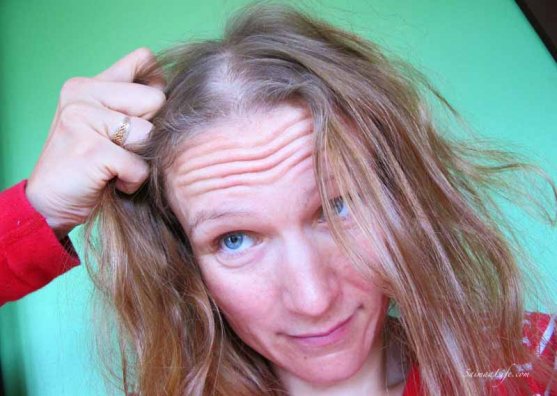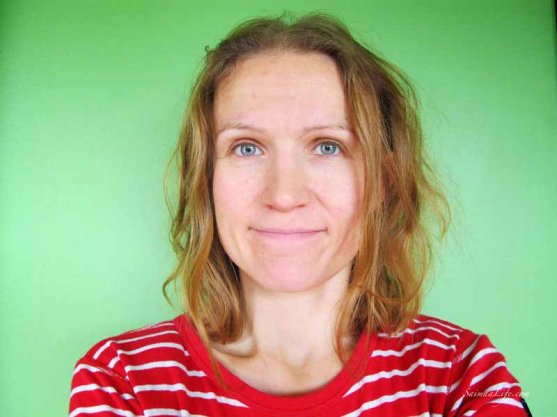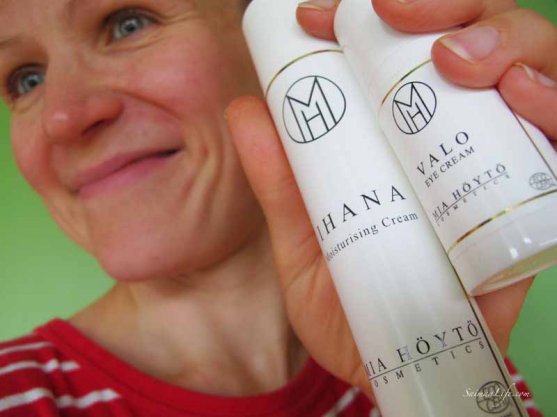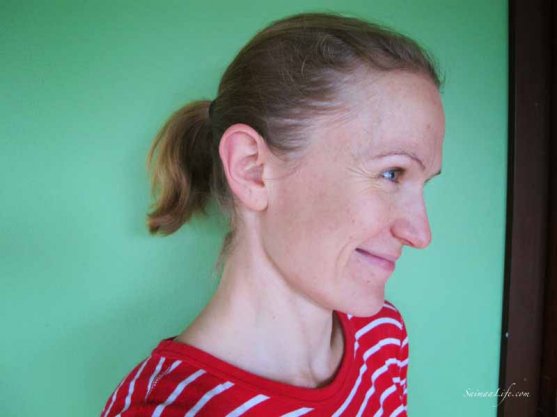 Read more about my "Wellbeing Challenge 2013 – 365 Ways To Wellbeing".