Last week I had a work meeting in Punkaharju. After breakfast my husband went to work on a boat so that I was able to have the car. I took Unna to daycare and drove to my parents´place. My mom had promised to look after Liilia while I was in my meeting.
I had couple of hours to stay at my parents´ place before I needed to go. I decided to spent that time outside. Do nothing big or special, just enjoy awakening of nature and all the beautiful signs of spring around me.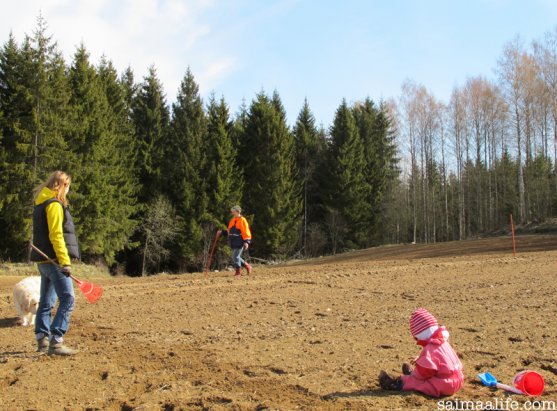 We planned our vegetable garden with my mom.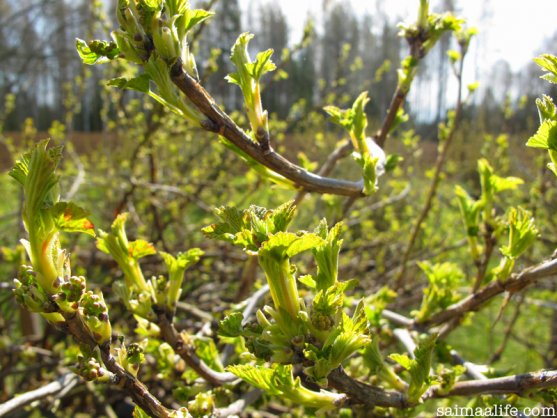 I checked the black currant bushes. I wished that we´d have a good black currant season this summer.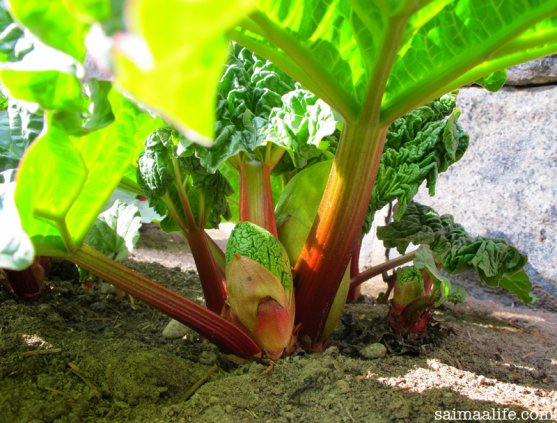 I dreamed of the sweet taste of rhubarb pie. We can bake the first one soon. Yippee!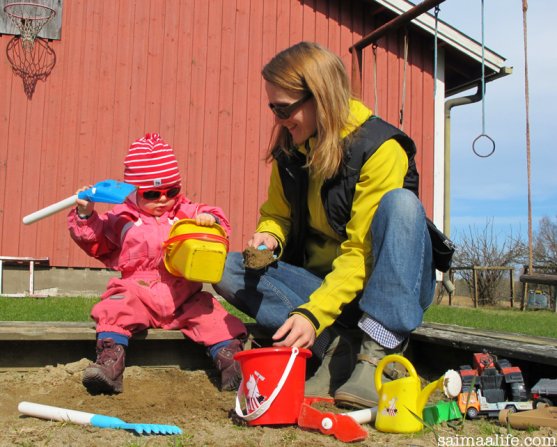 We played in a sand box with Liilia. During the wintertime I often feel cold when I´m out with the children. Now I was just able to sit and play because the spring weather was so warm. Love it!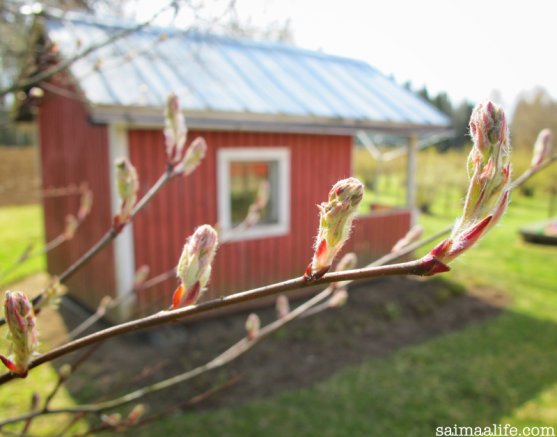 I admired all the beautiful buds…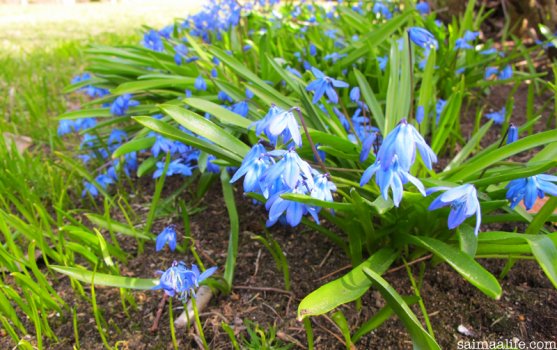 …and spring flowers in my mom´s garden. Just like I do every spring.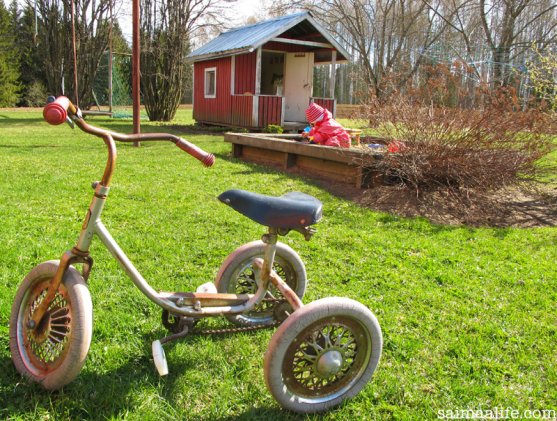 I even admired the green lawn. It also makes me happy every spring when I´m able to see it for the first time.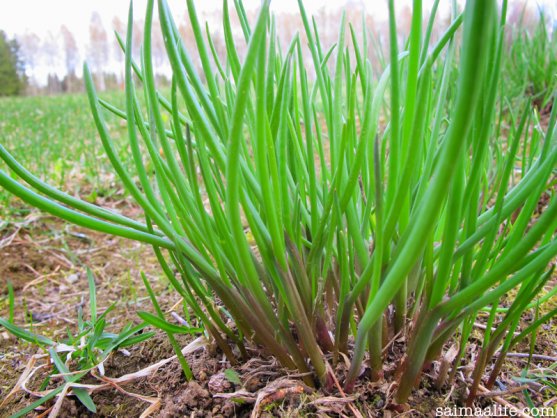 We also tasted the first chives with Liilia. That´s one definite sign of spring to me.
And I looked how my big brother did spring farm work in the field. I thought how I like the sound of a tractor because for a farmer´s daughter like me it is so familiar and cozy sound from my childhood.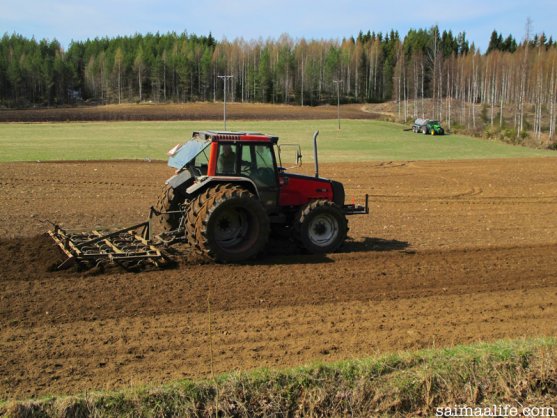 Natural and simple energy shot. That´s what those two hours outside meant for me. It was easy and cheap, but gave me a lot of energy and good feelings.
Think what something similar you could do. Do it this weekend. Leave your mobile phone home and go for a small walk outside. Breathe fresh air and forget about your hurries and worries for a while. It´s a great and efficient way to recharge your batteries. I recommend!
What about my work meeting? Well, it went well. I felt relaxed when I went to my meeting. And as everyone knows, when you feel relaxed when doing things, they usually go well!