365 Ways To Wellbeing – 79th Way
In july I wrote you about the precious girlfriend time; how girlfriends and the time spend with them are important for wellbeing. Back then I celebrated SaimaaLife blog opening with my colleague friends Jaana and Anneli.
It took this long to meet Jaana and Anneli again. I`ve missed them (as many other girlfriends) a lot. We tried to meet already during the autumn couple of times, unsuccessfully. This evening we finally met. It was only couple of hours but o`boy how happy it made me!
It`s always worth the effort to meet your girlfriends! Always. No matter for how short time!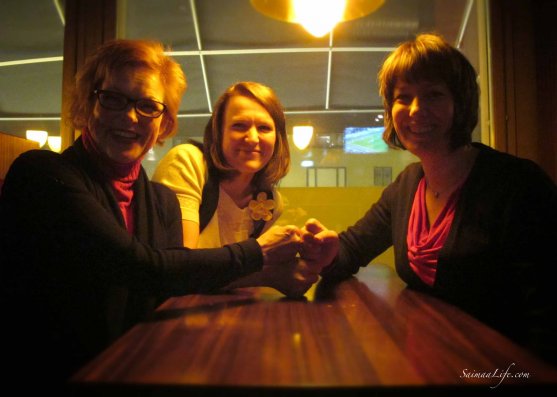 Read more about my "Wellbeing Challenge 2013 – 365 ways to wellbeing".