365 Ways To Wellbeing – 80th Way
Jaana and Anneli brought us beautiful flowers and chocolate cake as congratulation gift for Liilia`s birth. Colorful flowers gave me an idea to update our kitchen´s interior. I brought spring to our kitchen by changing curtains and tablecloth from burgundy to green and yellow.
After I had changed the curtain and tablecloth, I put the girls on their afternoon nap (luckily they both fell asleep almost at the same time!!). I took a piece of chocolate cake, made fresh coffee and had a peaceful coffee break in our updated kitchen.
Changing curtains and the tablecloth was a small thing but it refreshed my mind a lot! And my peaceful half an hour alone in our kitchen was just perfect energy shot for that day!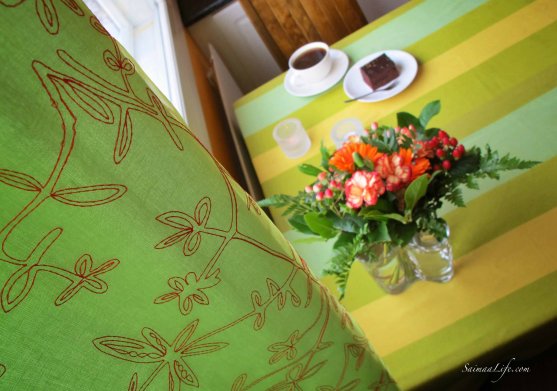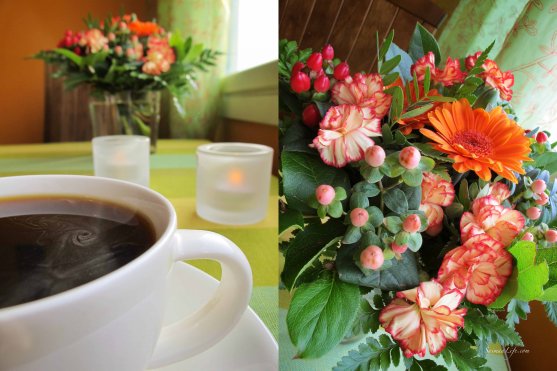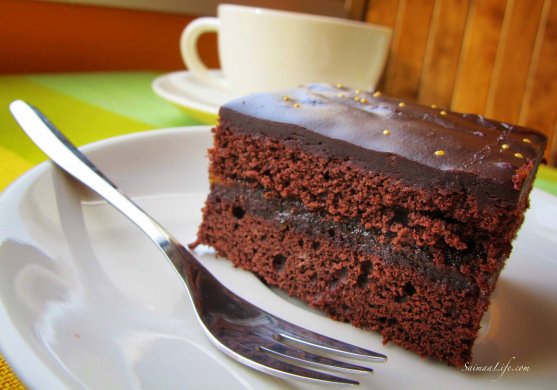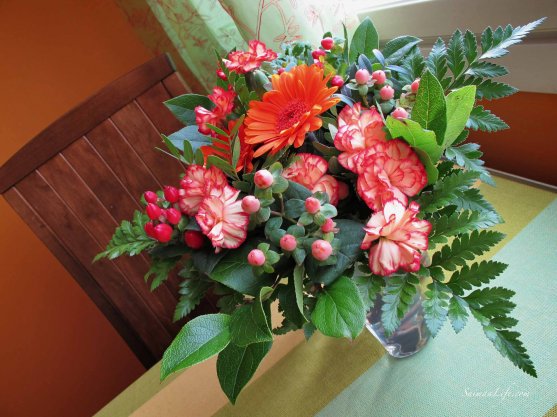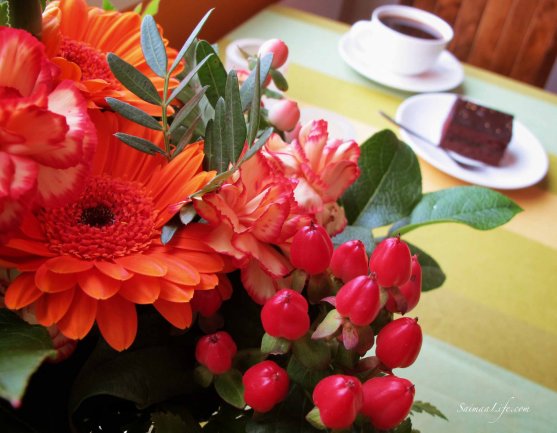 Read more about my "Wellbeing Challenge 2013 – 365 ways to wellbeing".