365 Ways To Wellbeing – 78th Way
There are a lot of great events on my home region all year around. One of them is an international ice sculpting event, Icefestival that takes place in Olavinlinna castle in Savonlinna. We missed that event this year because our family was sick and we were in Helsinki at the time.
This day the weather was amazing. I decided to head out to the marketplace with the girls because some small parts of the Icefestival´s amazing ice sculptures were left there. The sun had already started to melt sculptures but it was nice that we were able to see even those.
When Unna was playing with the sculptures and Liilia was sleeping I had time to sat down for a while. At that moment I felt the sun on my face for the first time in ages! You who haven`t experienced really cold winter that may sound silly. But after it has been cold outside for several months it`s an incredible feeling to feel the sun again. At that very moment you realize that the coldest winter is over and the spring is coming!
So feeling, really FEELING the warmth of the sun – that was definitely the thing that made me happy on this beautiful winter day!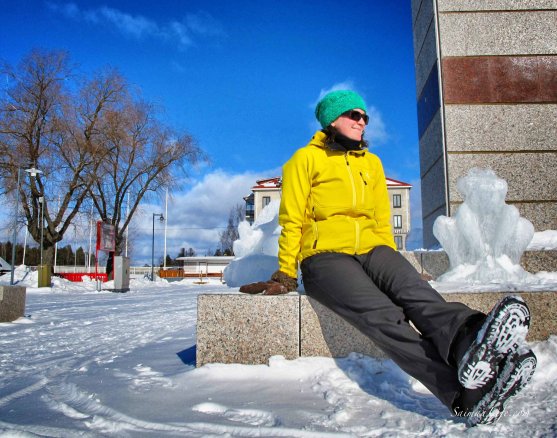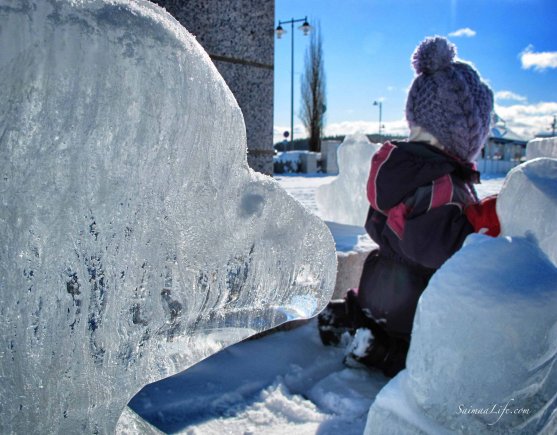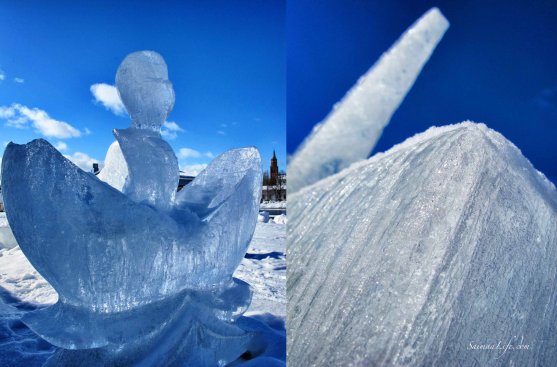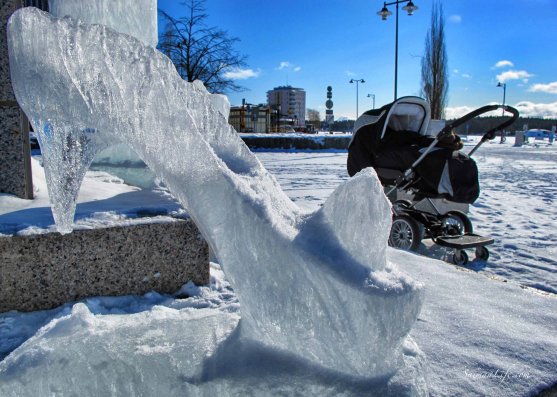 Read more about my "Wellbeing Challenge 2013 – 365 ways to wellbeing".