365 Ways To Wellbeing – 76th Way
My friend Netta said to me some time ago that mineral makeup could be good for my sensitive skin. My answer was "WHAT mineral makeup?". I know very little about makeup. Actually before that advice I hadn`t even thought that there are different kinds of makeup…
However Netta got my attention. Next day I searched the Internet for more information about mineral makeup. I read that mineral makeup really can be healthier for your skin and more natural than conventional makeup. I also read that mineral makeup may be a good option especially for sensitive skin. There are minerals in all makeup but in real mineral makeup the amount of minerals is 100%. (I also learned that the less ingredients there are in makeup the better).
This day I got a chance to test mineral makeup for the first time. We had arranged a date with my friend Jenni and my little sister Marianne. Jenni did a makeup for me so that she could get some photos for her business in ILME (Link only in Finnish). Marianne was able to get experience from a new kind of photographing situation. I on the other hand was able to learn a little bit more about the secrets of makeup and test Finnish mineral makeup series MSCHIC.
My wish for Jenni was that she would do "an everyday makeup" for me that would be suitable for example at work. This was the result. I was happy with the result! "I will learn to use eye shadows and do this kind of eye makeup for myself". That was the promise I made for myself this day.
And I promised to continue testing mineral makeup. The more natural ingredients I put on my skin, the better!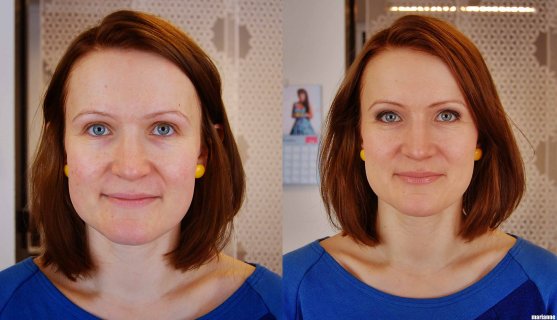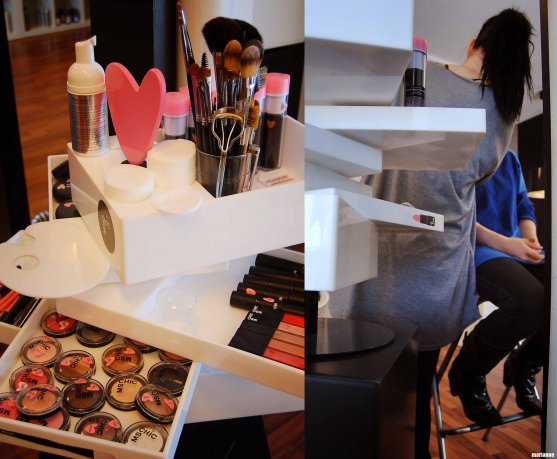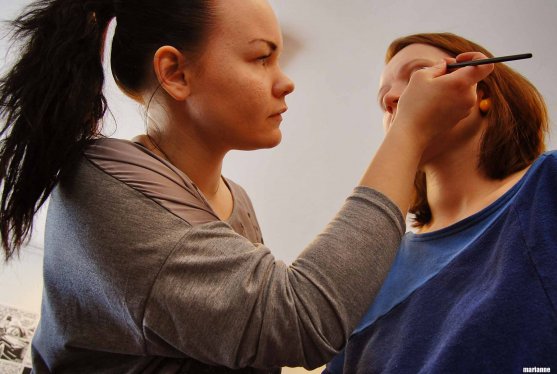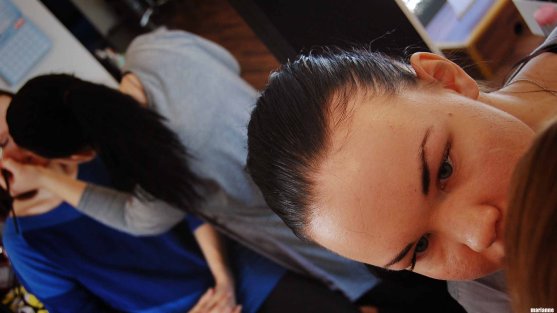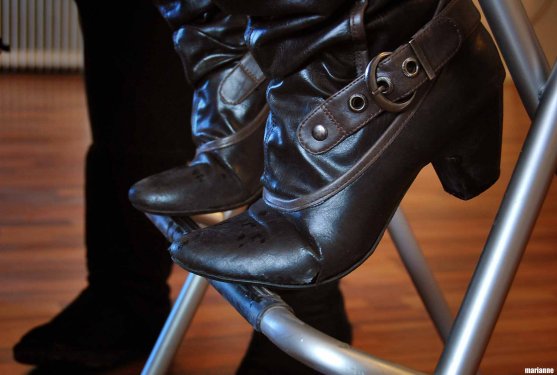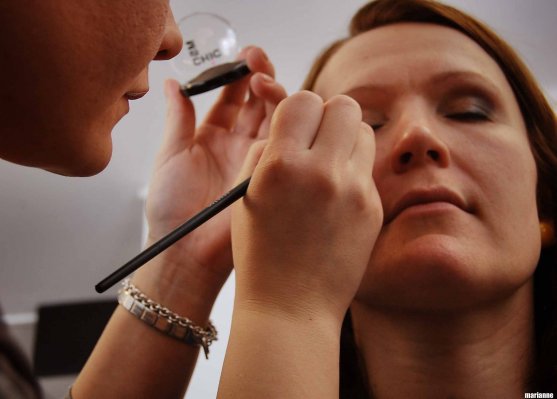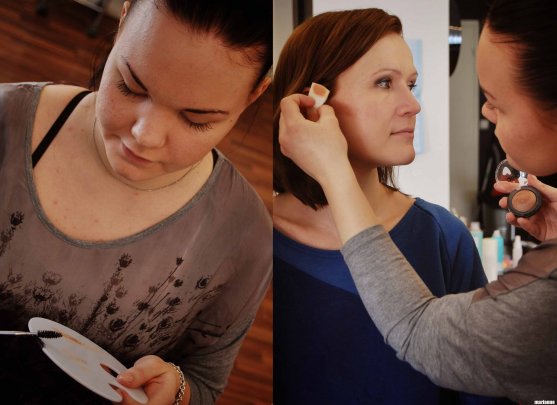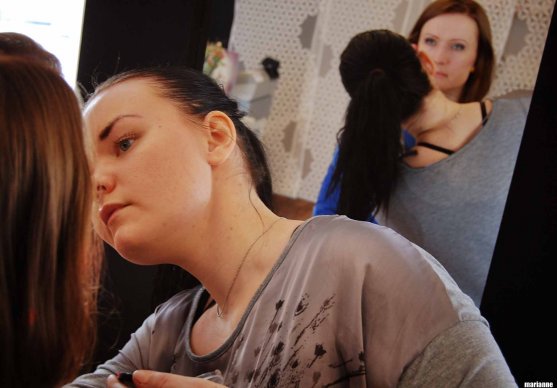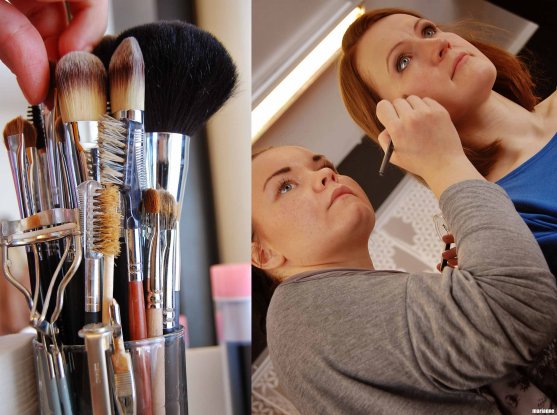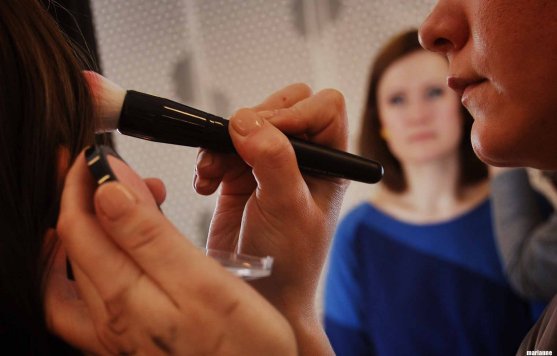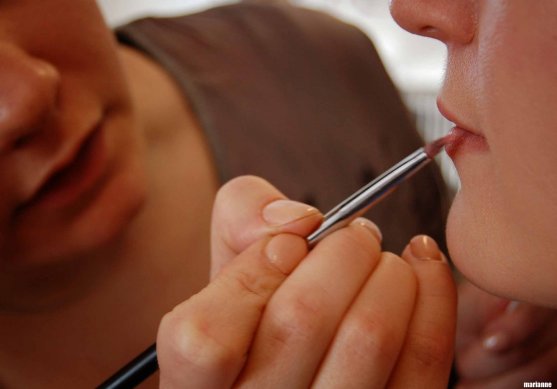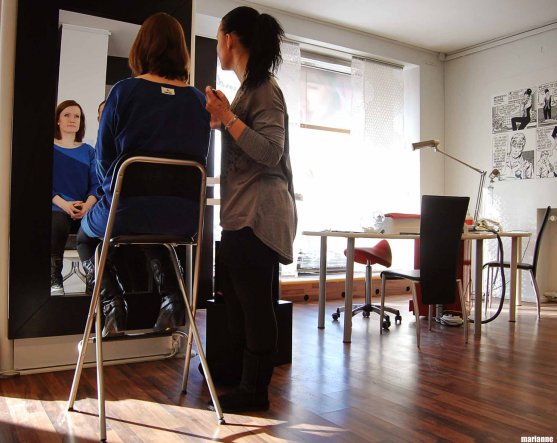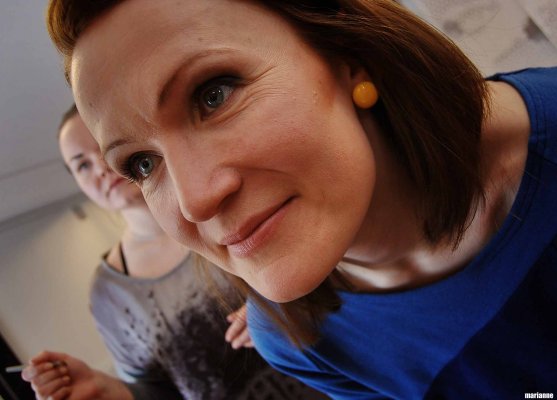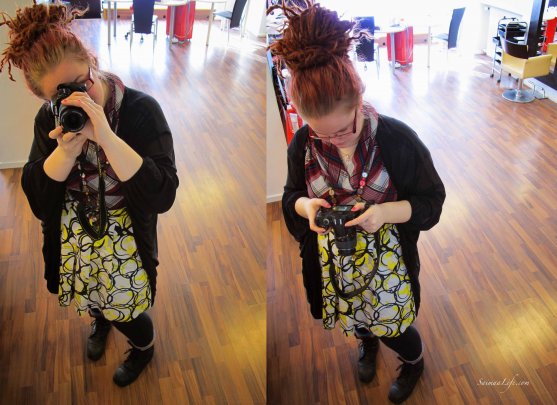 Read more about my "Wellbeing Challenge 2013 – 365 ways to wellbeing".