365 Ways To Wellbeing – 335th Way
This day´s task was to select a Christmas tree for us from my parents' forest. (No we didn´t took it home yet. We just selected it and marked it because it´s easier to do that before the snow comes.) While me and my husband were walking in the forest I was thinking about this December and the Christmas time. I wanted to find an answer to what kind of Christmas would be the best for us this year.
To find the answer I concentrated listening to myself while walking in the forest. Listening to the signs and signals, feelings and thoughts that my mind and body were giving me. What were they saying? What kind of Christmas would be the best for my wellbeing and best for my family´s wellbeing this year?
Physical tiredness. Mental tiredness. The fear that Christmas would be busy and stressful. That I would´t have time to rest even on Christmas. That kind of messages I heard. The message was quit clear. I told about that to my husband, and luckily he agreed.
Simple Christmas. Relaxed Christmas. Nothing extra. Only things that matters us the most.
That's the kind of Christmas we´d like to have and that's the kind of Christmas we're going to have! That decision made me feel good this day. I was glad that I had really listened to myself and made decision based on what I heard. Otherwise I would probably have filled my December with too many things (again) and ended up being more tired after Christmas than I'm now.
What is it that your mind and body tell you about the Christmas? What's the best for your wellbeing? If there are too many distractions at home (like there usually is) I recommend you to go out. Go to nature, go for a walk, go for some place that is filled with peace and tranquility. A place where it is possible to listen to yourself, notice the signals of your mind and body and hear what kind of messages they are really telling you.
Do that and after you have heard the answer, act according to what your mind and body have told you!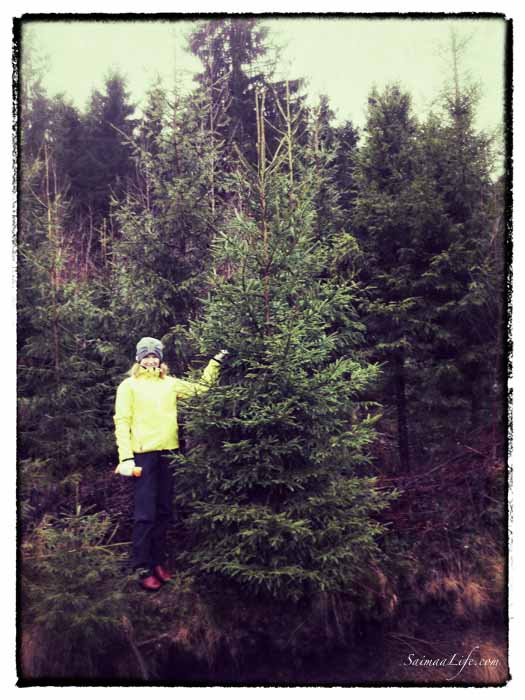 Read more about my "Wellbeing Challenge 2013 – 365 Ways To Wellbeing".