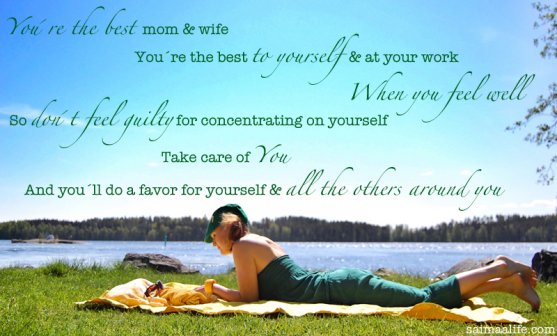 I love it and I hate it. Creativity. Or actually it's the creative process that I´m talking about. Creativity is a wonderful thing but the process of creating…well, that can be painful. Or very difficult at least.
When I started my blog I didn´t even realize that my blog would have something to do with creativity. I just decided to start to make my kind of a blog. Even that I didn't know what my kind was. Now I´ve noticed that I´m deck-deep in a creative process. And I love it! But I also hate it.
If I have learned something about creativity while doing my blog, it must be this: creativity needs time and space to be born. And guess how much time you have or how easy it is to arrange time in the middle of everyday life with two small children… 🙂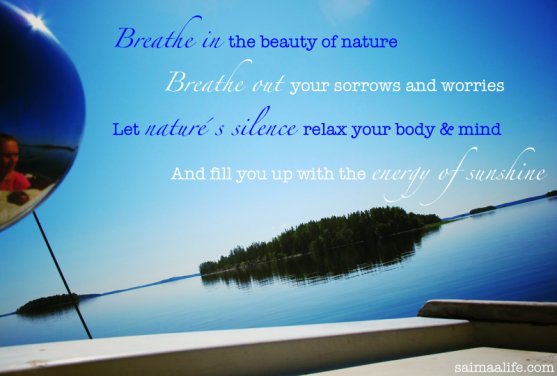 Simple living supports creativity…
How can I arrange time for creativity in the middle of a hectic family life?
The most important thing has been eliminating meaningless things from my life. That gives more space in my head and time in my calendar for creativity.
Over the time I've become quite efficient in organizing family life. It has helped me a lot but with creativity it´s often a burden. You can´t force yourself to be creative. You just can't decide that now I'm going to be creative for the next half an hour. Efficiency undermines creativity. In the worst case scenario you can kill creativity with efficiency. So I´m learning to let go and relax and make space in my calendar when I need to do something that will probably involves creativity.
As we all know learning something new is always difficult. And the older you´ll get, the more difficult it seems to get. We are creatures of habits. That makes me say that I hate creative process. It´s simply because it´s so new to me and I feel irritated because I`m just a beginner in it.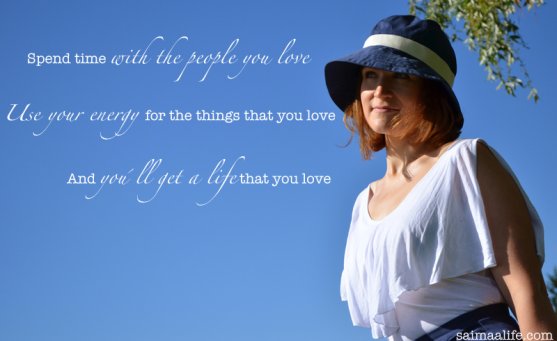 …and creativity supports wellbeing
What then motivates me to continue, learn creativity and stand the pain that it´s causing to me?
It´s because I´ve noticed that giving yourself a possibility to be creative is a great way to improve your wellbeing! When you're able to be creative there are so many good emotions and feelings flowing through you.
I love creativity because when I`m able to create something new it's like tasting a piece of the sweetest chocolate. I feel the endorphin rushing through my mind and body. For example, it gives me so much satisfaction and happiness to be able to make a photo and words match perfectly together. To feel that this is just the way I want it to be.
The more painful and longer the creative process has been, the sweeter is the aftertaste of it. It's such a great feeling to see an idea turning into something concrete by your hands. To see something totally new emerging out of nowhere.
I'm encouraged to continue the process of simplifying my life. Because by getting more time and space for being creative, I can enjoy more pieces of that sweetest everlasting chocolate slab. 🙂 And I don´t need to feel guilty for eating it. No matter how much I have!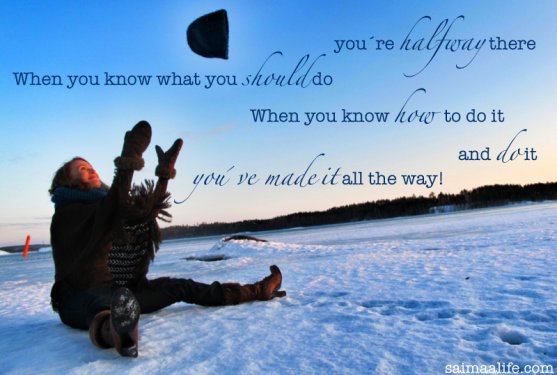 The photos in this posts are examples of the creative process that I´ve gone through lately. They are the part of the work I´m doing to renew my blog. More is coming in the near future 😉